Chris' future started
with a legacy
There's a story behind every business
For Chris, his business story started with a legacy. It's a family business. He's the third generation of W. Stephens and Sons plumbers; his grandad, Walter started the legacy back in 1945. They've been going strong for 70 years now. Chris is proud to carry on the business. But these days, he's future-focused on growing it for the family's newest recruit.
There's a story behind every business. A big idea. A spark of inspiration that ignited a big ambition. Because it takes courage to start a business. It takes a bold step to push on and do things your way. And when it gets tough, it's your restless determination that keeps it going. We get it. Because we're restless too.
What sparked your business ambition? Tell us on Instagram or Twitter #AXABusinessStories. We'll be sharing our favourites.
Meet Chris
I joined the business in 2002. My dad, uncle, and grandad were all before me. And who knows, maybe my son will join one day. It's a tough job at times, but I can honestly say that 99% of the time I wake up happy and look forward to going to work.
READ CHRIS' STORY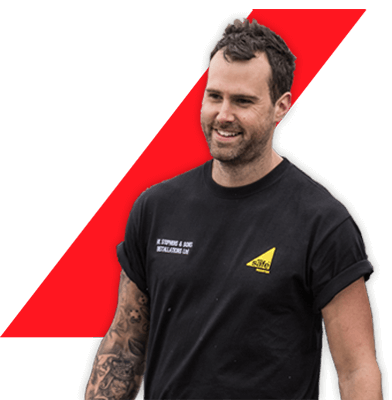 "There's real satisfaction in seeing how much people appreciate your hard work. Even my dad's still working in his late sixties and still loves the variety, different people, and being at the heart of his family's business."
Chris - W.Stephens & Sons
---
Related Articles
It takes dogged determination to run a business. And when faced with a hurdle it's not always easy figuring out where to search for a solution. That's why we created Business Guardian Angel. It's packed full of content to inspire, inform, and empower your next move – whether you're getting to grips with social media, or working out 'allowable' expenses. Check out the latest BGA articles here.
Running a business isn't easy. But with AXA, protecting it is.
Because you can tailor our cover to your individual business' needs. Whether you're a plumber, or an architect, we're on hand to help you choose the cover to help you take on tomorrow. We're restless for a reason.
FIND OUT MORE