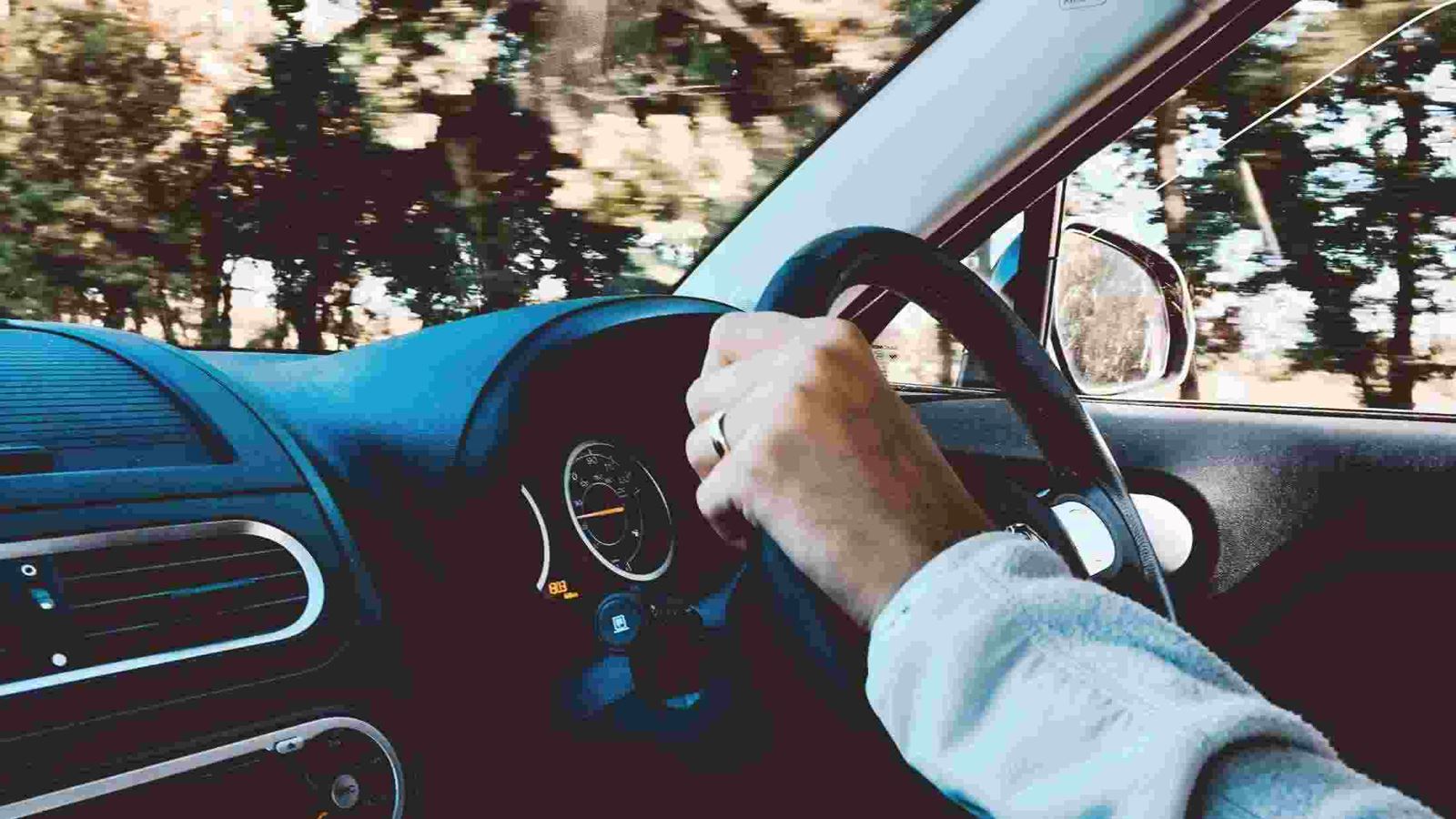 To keep-up-to date with the general situation, please read the information the UK Government is sharing with the public. For detailed transport and travel guidance please refer to the UK Government's designated webpage. And consult the NHS website for health advice. We will continue to monitor and update the information as it develops.
Car Insurance FAQs
Here are the questions we've received on car insurance in relation to coronavirus:
I am changing my car use
Unfortunately it is not possible to suspend your policy. If your car is parked anywhere on a road or other public place, it must be insured unless you register your vehicle off the road and apply for a SORN.
Even if you aren't using your car, or you are temporarily unable to drive, your policy still provides cover for damage, fire and theft – all of which could still affect it.
Please let us know if you are worried about payments.
If you decide to declare your vehicle SORN because of the coronavirus situation, and want to cancel your policy, we will waive the cancellation fee.
Yes, we will provide short-term commuting cover. You do not need to advise us or change your cover.
If your work is critical to the national response to coronavirus and you need to use your own car to drive to different locations for work purposes because of the impact of coronavirus, your cover will not be affected. However, please contact us so we can make a note on your policy.
Yes we will provide cover for the delivery of goods and medication, and the transport of patients, as part of these schemes during this time. There is no need to change your cover or contact us.
No, we don't cover this. You are only covered if the person driving your car is named on your policy. You can add drivers to your policy via your online account.
If we have to make a payment which we would otherwise not have paid under this policy, we may recover any claim payment from you or from the person who the claim was made against.
I am struggling to pay
We understand that it may be difficult to cover your monthly payments if your income has been affected by the coronavirus outbreak. If you have an AXA car insurance policy please contact us on 0330 024 1229. Please note it may take us longer than usual to answer your call.
In this situation we would advise you to talk to the supplier and see if they will allow a delayed payment. Your cover could be affected if the subscription on your tracker is not kept up to date, and the tracker unit does not respond if your car is stolen.
I need to cancel my policy due to coronavirus
Cancelling your policy will not have any effect on your ability to get cover with us in future but we cannot guarantee that your premium will be the same as it was when you took out or renewed your original policy. Our premiums are reviewed regularly to ensure they are competitive so the best way to find out is to get a quote with us.
If you have cancelled your policy due to Coronavirus you can only declare your car SORN if it is kept off the road. You will still need to tax and insure your car if it is parked on the road even if you are not using it.
You will still be provided with proof of your no claims discount however as you will not have completed a full year this will show the no claims discount earned at the beginning of the year.
It is possible to transfer your no claims discount to most types of vehicle insured with AXA if it has not already been used on that vehicle (mirrored). The other policy must also be in your name or the name of your spouse or partner and cover a car or van.
Yes you will be provided with proof of your no claims discount following cancellation, however as you will not have completed a full year this will show your no claims discount earned at the beginning of the year.
I've sold my car, or am buying a new one
Please contact us to discuss if there is a short delay in picking up your new car, as we can keep your policy running until you collect it.
Please contact us as we may be able to change the policy back, if you still have your old car.
Please contact us to discuss if there is a short delay in picking up your new car, as we can keep your policy running until you collect it.
I am self-isolating / my neighbours are self-isolating
If the person who is helping you has car insurance that includes a 'Driving Other Cars' section and they use your car with your permission, they can drive your car. However, they will only get third-party cover.
If you have comprehensive insurance and want to ensure that damage to your own car is covered when someone else uses your car, you should add the other driver as a named driver to your own policy. You can do this yourself in your online account.
Yes, your car insurance covers you for this, as long as you are not being employed to deliver food or medication, there is no element of profit involved and you aren't using your car in connection with a fast food delivery business. You do not need to advise us or change your cover.
Check your insurance certificate. If section 5 says 'The policyholder only may also drive a car not owned by them or hired to them under a hire purchase agreement and which is not used in connection with the motor trade provided', you are covered to drive their car. However you will not be covered for any damage caused to the car itself. You should also make sure there is an insurance policy in force on the car and that you use the car for the purposes shown in your certificate. You cannot use this cover to release your neighbour's car if it has been impounded by the police.
If your certificate does not allow driving other cars you may be able to add your neighbour's car to your policy as a temporary car via your online account.
If neither of these options are available, your neighbour may be able to add you on their policy as a temporary driver.
If you are unable to access the internet to tax your vehicle, we would advise asking a friend or relative to help you do this. You will need to provide them with the V11 reminder document or V5C log book to do this.
You don't need to change your address, but please contact us so we can make a note of the temporary address on your policy.
I need to contact AXA
As part of our response to coronavirus, we've had to reduce our opening ours across our customer service and claims teams. This may mean that some of the opening hours listed in your insurance documents are now incorrect. For the latest opening hours across our different teams, please check on our contact us page. We'll keep this page updated regularly.
If you need to email us, please include your full name, first line of your address, postcode, policy number and date of birth so we can help you more quickly.
We're experiencing very high call volumes at the moment. You can make most changes to your policy online yourself, in your AXA account.
We've stopped providing quotes or selling new business car insurance policies over the phone. This is so our teams can prioritise serving existing customers. If you'd like to get a quote or purchase a new policy, please go to our car insurance page.
I have other car insurance questions related to coronavirus
Our main priority is to make sure our customers can continue to have their claims handled and paid in this challenging environment. Given the disruptions to international transport and manufacturing because of coronavirus, it may take longer to get the necessary parts to repair your car.
Yes you will still be covered. If you are unable to return to the UK within the time limit provided on your policy because of the current travel restrictions due to coronavirus, we will extend your cover until you're able to return home.
Under UK Government guidance, you shouldn't take your vehicle for an MOT if:
You're self-isolating as you or someone you live with has coronavirus symptoms
You're being advised to shield as you are extremely vulnerable to coronavirus
Some MOT centres will offer to pick up your car, carry out the MOT and return your vehicle. It's worth checking with your local centre to see if they're offering this service.
The Department for Transport is working with insurers and the police to make sure you are not unfairly penalised for not being able to get an MOT. For more information please see the government website.
If you become unemployed or are furloughed by your employer as a result of coronavirus you do not need to contact us to update your employment status. If you continue to be unemployed once the UK Government restrictions on movement / working have been lifted, you will need to update us.
This will not affect your policy or renewal. We do not record speed awareness courses on your policy as these are not treated in the same way as a motoring conviction.
Please check your renewal documents from your previous insurer as the number of years No Claims Discount may be included on them.
Please speak to your GP and check if you should continue to drive. Please contact us if you are advised not to drive.
There are many different factors that determine your insurance premium, and if you make updates to your policy, or at renewal, there are many reasons why your premium could change. We use the information you give us to calculate the price we can offer you, for the cover you select. That's why it's important to make sure the information you give us is up to date. You can make many changes to your policy details yourself online, in your online account.
We are starting to see driving behaviours, and therefore risk levels, return to normal, and in some cases even increase as a result of less public transport use. We also anticipate a rise in the cost of repairs, as motor repairers are having to invest more time and resources into protective measures, for their staff and customers.
If you aren't planning on using your vehicle in the long term, we have waived our administration fee for mileage reduction. This reduced mileage may reduce your premium but as our prices are calculated based on many different factors, this is not guaranteed. You can make changes to your mileage in your online account.
Finally, it's important to remember that our cover is here to protect you. Even if you are using your car less than normal, our policies will provide you with protection against damage and theft.
To help you during this time, we've introduced a number of measures. These include flexible cancellation policies and financial support for vulnerable policyholders who may be struggling to pay their bills. Please contact us if you are finding it hard to make your payments, so we can discuss the options available to you.
We have waived the administration fee usually charged for customers looking to change their mileage due to a reduction in car usage during this time.
We are also doing our bit to support key NHS workers and volunteers. This includes an automatic upgrade to their cover, which allows them to use their car to transport patients, food and medicine. We'll also prioritise vehicle repairs and services to help get them back on the road, fast. We've also extended the period that loan cars have been provided to for these customers, whilst their car is being repaired or after it has been written off following a claim, to ensure they are not left without transport.
It's important to remember the range of risks that motor insurance provides for customers including protection for themselves, their passengers, their vehicle and third parties. Whilst some customers may not be using their cars as often as they used to, they will still require insurance protection for shorter journeys and for theft or damage whilst their vehicles are parked.
I have questions about my AXA breakdown cover
Please contact us.
AXA is still here for customers' essential journeys wherever you break down. To help you we'll need your name, home postcode and, if possible, your policy number. We'll also need your vehicle registration, as well as the make, model and colour. Make a note of your current location and the problem with your vehicle.
Alternatively, you can visit e-Rescue and register your claim.
If you think there's a possibility you may have symptoms of coronavirus, or you are classed as a vulnerable person, please tell the call handler.
It's understandable to be worried about your car batteries going flat because you aren't driving as much. But simply starting a car occasionally isn't likely to help, in fact it may end up draining a weak battery.
How long a battery holds its charge depends on the age of the battery, how often you drive and other factors like the climate. Things like the alarm system and on-board computers can drain the battery even when your car is parked, so it's worth keeping it topped up as much as possible.
If you have a garage, you should consider a smart charger — which can be left plugged in and will draw current when required.
Alternatively, you could consider buying a trickle charger to regularly top the battery up. You may need to leave it all day or overnight.
If you don't have any of these options, for example because you park on the street, you should just start the engine once a week and run the car for around 15 minutes. This will help re-charge the battery properly and keep the engine in good condition too.
In each of these, don't leave the engine idling, and do not leave the engine running without being in the car.
If you have more than one car it's probably best to alternate between them for your essential journeys so they both get used. You should consider driving the one with the older or weaker battery more often.
If you need to use your vehicle and it doesn't start, you can still call us for assistance if you have 'homestart' cover as part of your policy.
You have a number of options.
Many garages are still open, or you could use an online service which allows you to order tyres online and get them fitted at a garage, or one that will come out and fit tyres at your home.
AXA's breakdown service can also help for those making essential journeys - please contact us as normal.
Our emergency breakdown service continues to operate as normal 24 hours a day.