Take care of your children with Personal Health
Private health insurance is not just for grown-ups. You can cover your child with our Personal Health Plan, either as part of a family cover or just for your children.

We'll be here to hold your hand
With our Personal Health insurance plan, we're here for your family day and night, just as you're there for your loved ones. We'll help you protect your family and keep everyone well. And amidst the whirl of family life, we'll be there to support you whenever you need us.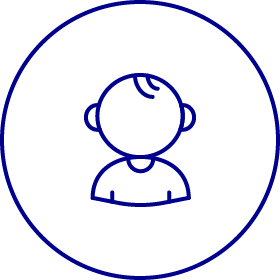 Free cover for new arrivals
When your baby arrives, you'll feel reassured to know your little one has cover on your health insurance plan too – there may be some restrictions however. Just give us a quick call to share your news and cover for your new-born will be free until your renewal date (limits to cover may apply).

A helping hand in the early days
Being a new parent is a joyful but daunting time. Even if you've had a baby before, it can be hard to know if everything's as it should be. With family health insurance you'll have a fully trained midwife to call when you need reassurance.** They'll check how everything's going with you and your baby, and help you adjust to your vital new role (normal birthing not covered).

Cover for your young ones
Children have unique concerns. Things like prominent ears or a birthmark on their face can really affect who they are – and who they become. With family cover you can get things like these sorted out before they become a bigger problem.

Accommodation when your child's in hospital
Being away from home can be a worrying time for children, especially when their stay is in hospital. We make it easier for you to be near your child while they receive treatment covered by your health insurance. We'll pay for one parent to stay with them in hospital, and up to £100 a night towards accommodation for another in a nearby hotel (up to £500 a year).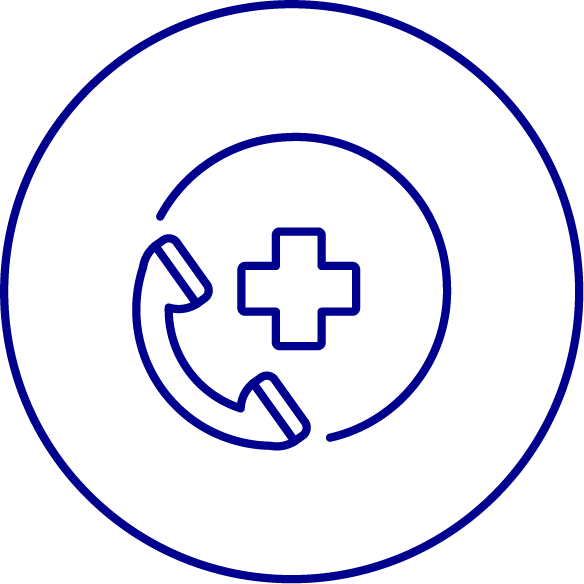 Answers when you need them
We understand that you want answers you can trust as quickly as possible. Our knowledgeable team are available 24/7, so if you ever have a question regarding you or your family's health, they'll be there to help. They can even send you written information and give you a follow-up call if you have any further questions. It's a bit like having a medical expert in the family.
What's not covered?
Here are the main things that aren't covered as standard in our family health insurance:
Pregnancy and childbirth
Charges for treatment received outside of our Directory of Hospitals, unless you have our Extended Cover option
Treatment needed as a result of doing any sport you receive payment, sponsorship, a grant or prize money for
Treatment of ongoing, recurring and long-term conditions, such as diabetes or asthma (we call these chronic conditions)
Treatment of medical conditions you had – or had symptoms of – before you joined
These also aren't covered, unless you take out the relevant options:
Dentist and Optician fees – choosing the Dentist and Optician CashBack option gives you money back towards the costs charged by your dentist or optician
Out-patient diagnostic tests and out-patient specialist consultations – you can add one of these options and be covered for out-patient specialist consultations, diagnostic tests and practitioner charges
Psychiatric treatment – choosing the Mental health option covers you for treatment with psychiatrists, psychologists and cognitive behavioural therapists
Therapies option – add this option and you'll be covered for treatment with physiotherapists, acupuncturists, homeopaths, osteopaths and chiropractors
Build your ideal cover
Your family health insurance starts with our Personal Health plan. You then just choose the options you'd like so you're not paying for cover you don't need.
Lowering the cost
If you want greater control over the cost of your plan, you can add an excess, include our Guided option or do both.
What AXA Health customers say...
Our customers' reviews, independently moderated and managed by feefo. Based on 0 total reviews.
Terms and conditions
* Our lines are open Monday to Friday, 9am to 8pm. Telephone calls may be recorded and/or monitored for quality assurance, training and as a record of our conversation.
** Counsellors are also available 24/7 and pharmacists and midwives from 8am - 8pm Monday to Friday, until 4pm on Saturday, and until 12pm on Sunday.