Whether you're travelling to Stockholm for business or jetting off for a relaxing holiday in St Tropez, make sure to pack your E111 European Health Insurance Card (EHIC).
Read our quick and easy guide to find out exactly what an EHIC is, how to get one and why it's important that you do.
What is it?
An EHIC is a card which entitles citizens of the European Economic Area (EEA) and Switzerland to free or reduced-cost healthcare in any of the participating countries. You might have heard it referred to as an E111 card or an EU health card, but EHIC is the official name.
It covers you for any medical treatment you might need, whether you fall ill or sustain an injury during an accident. It also covers treatment for long-term or chronic conditions, such as kidney dialysis and oxygen therapy, though you will need to arrange this prior to your departure through the NHS. Routine maternity care is covered, but if you're planning to have your baby abroad, you will need to pick up an E112 form.
How do I get one?
In the UK, you can apply through the NHS either online, by telephone, or by posting a form available at the Post Office. You will be asked to provide your:
Full name
Date of birth
National Insurance Number
Address
Telephone number
The cards are free, so make sure you don't hand over any money to a website claiming to supply them. Every member of your family needs one, including very young children.
EHIC card renewal is also free and each card is valid for five years. If you think yours will expire while you're on holiday you can renew it early, up to six months before the expiry date.
Your card will normally arrive with you in seven days, though it may take up to 10 days if you apply over the telephone and up to 21 days if you submit a form at the Post Office.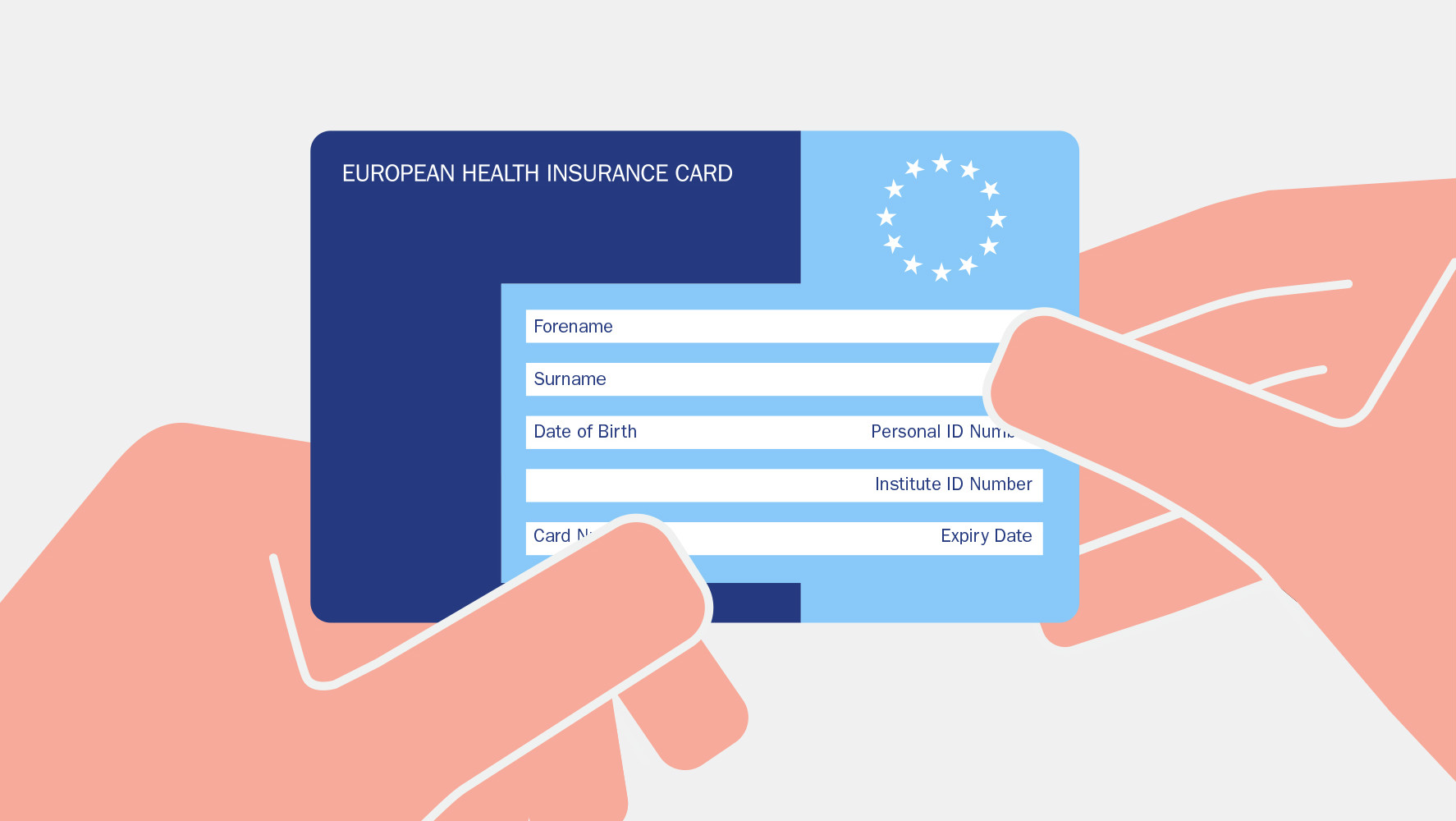 Why is it important?
Carrying your EHIC could save you from having to pay costly healthcare expenses should something happen while you're away. It entitles you to receive the standard treatment that the country you're holidaying in provides to its citizens.
What is provided may vary; you may be expected to pay for food and bedding, for example, and some countries might require you to pay upfront and claim the money back later. In this case, showing your EHIC will reduce red tape and make the claiming process easier.
If your card is lost or stolen while you're away, you can call the Overseas Healthcare Team on +44 (0)1912 181 999 and ask for a Provisional Replacement Certificate, which will tide you over until you get back home.
What won't it cover?
Your card is only valid in EEA countries and Switzerland. If you're unsure whether the country you're travelling to is part of this group, check before you go.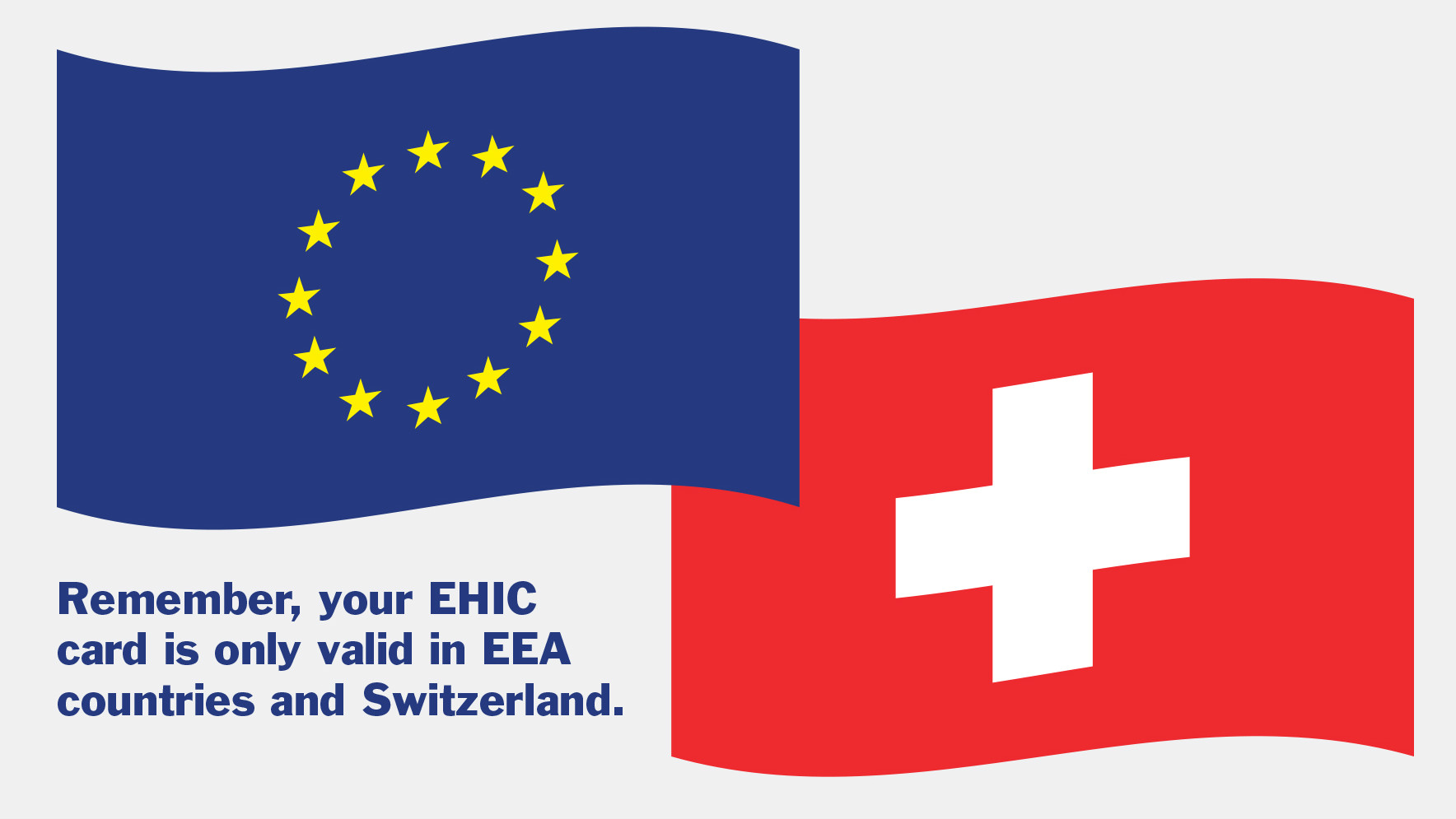 If you're leaving the EEA, you can't rely on your EHIC to cover treatment. However, if you're in a participating country and the person treating you doesn't recognise the card or is refusing to take it, try to obtain proof that you presented the card. You should then be able to claim the money back afterwards.
The EHIC does not cover:
Mountain rescue
Air ambulance
Private care
Medical tourism
Cancellation costs
Extra accommodation costs
These additional costs can often become very expensive, so it's important to make sure you have travel insurance as well as your EHIC.