What does private health insurance cost in the UK?
If you're someone who's worried about waiting times, you may wish to consider private healthcare insurance. Not only does this offer fast access to eligible treatment, but a prompt diagnosis and treatment can help avoid weeks or even months of worry.
We work with over 36,500 specialists and other practitioners at 250 private hospitals across the UK. Our Directory of Hospital network includes hospital groups such as BMI, Nuffield and Spire. You could have a choice of specialist at a hospital convenient for you.
To give you an idea private healthcare insurance costs here are some examples, based on someone living in Basingstoke, and assuming different ages and levels of cover. These are designed to give an indication of premiums depending on an individual's circumstances.
Example 1 – if someone were aged 35 and living in Basingstoke, our Personal Health no outpatient cover with Guided option would cost £31.68 a month. This option is based on a slightly higher excess of £250 per year.
Example 2 – for someone aged 45 living in Basingstoke, our Personal Health core cover with standard out-patient cover option would cost £75.86 a month. This is based on a fairly standard excess level of £100 per year. By including the Therapy options, such as physiotherapy, homeopathy and acupuncture, the premium would increase to £81.13 a month.
Example 3 – for someone aged 55 living in Basingstoke, our Personal Health plan with standard out-patient cover option would cost £99.16 a month. This would be based on a £250 excess. Removing standard out-patient cover would bring this down to £76.61 a month, whilst including the Guided option would reduce this premium to £55.19 a month. Prices include IPT and are valid as at 24th December 2020.
It is advisable to get a personal quotation, based on your own health insurance needs, as these examples are purely indicative.
Home from home comforts
Hospital stays are not always the most pleasant of experiences. So when you are not feeling great, it's nice to know that you could have the privacy of your own room, medical staff who have time to explain your treatment and aftercare to you, a shorter waiting time for procedures and answers to all your medical questions.
This is why many people choose to buy private healthcare insurance in the UK. As well as being treated by specialists and being looked after by qualified nursing and support staff, a private hospital has a range of facilities that include:
Your own private room with ensuite facilities, TV, Wi-Fi and telephone.
No visiting time restrictions so your family can come and see you whenever they want.
A choice of nutritious meals.
What does our Private Health Insurance Plan (Personal Health) cover?
Our private health insurance cover, Personal Health, has been designed to help members when they face major health issues like cancer, heart disease or stroke - as well as other conditions that can stop them getting on with their lives, such as joint pain and other muscular-skeletal issues, subject to the cover chosen and medical history.
Benefits of our private medical insurance cover
The benefits of our private medical insurance, Personal Health, include:
Swift access to diagnosis and eligible treatment

. This is one of the key reasons that people buy private health insurance cover – they want to get seen and treated quickly so life can carry on as normal.

Access to more than 250 hospitals and 36,500 specialists and other practitioners

. With a hospital network that covers the whole of the UK, members can usually choose their specialist at a hospital that suits them. This doesn't mean that you need to choose your nearest hospital. If your preferred specialist is nearer to where you work, your plan will cover you if listed in our Directory of Hospitals.

Fast Track Appointments service

– helping to find you the right specialist, at the right time and place for you (when you include an Out-patient option on you plan). There is more information on this service below.

Extensive heart and cancer cover and care

, including radiotherapy and chemotherapy.1

Health at Hand

, our 24/7 telephone medical information helpline. In case you have any medical concerns whatsoever, our team are there to offer information and support.

Telephone support from our Dedicated Heart and Cancer Nurses

. Serious illness can be a harrowing time for both the patient and their family. Our team are there for your whole family when you need support.
Enhanced family and children's healthcare cover, including free cover for new-borns (available until the next plan renewal and cover limitations may apply).

Our best ever no claims discount

rewarding you when you don't make a claim.

Second Opinion Service

available when an out-patient cover option is chosen with the plan. If you're not satisfied with your initial consultation, we offer a second opinion service so you can seek an alternative view from another specialist.
Special features of Personal Health, our private health insurance cover
With our Personal Health plan, there are a whole range of extra benefits:
Fast Track Appointments service

. When you ask for an open referral (where your GP doesn't refer you to a specific named specialist), we can find you a private specialist and book your appointment (when you include an Out-patient option on you plan). Fast Track Appointments Service, on average, our members with an open referral are seen twice as fast as those members whose GP's have referred them to a named private specialist. (Based on our 2015 Fast Track Appointments service data, recorded from the date the member called our personal advisory team.

Working Body

. When you're in pain, and you need to see a physiotherapist, you just want to get it sorted quickly. With our Working Body service, you get fast telephone access to a physio without needing to see your GP first (Over 18's only). When you have muscle, bone or joint pain, just call us for expert advice but if you need face to face treatment you must have chosen the Therapies option.

AXA Doctor at Hand

If you live in an area where it's hard to see your GP, or you work and simply can't take the time off, AXA Doctor at Hand can help. This service is provided by Doctor Care Anywhere and you can speak to one of their qualified GPs – by phone or online video – from the comfort of your own home, your office or on the move (subject to availability and the Doctor Care Anywhere fair usage policy, not available on child-only policies).
How are we improving our private health insurance products?
We've been operating for over 75 years, longer in fact than the National Health Service. In that time, we have responded to member requests to improve and refine our products and services – and have made some recent changes to make Personal Health, our private health cover, even better for our members:
Cover for unproven treatment

. With new innovations in healthcare constantly making the news, our members may want to access treatments that not yet been proven as effective. This is of course subject to guidelines and processes via our claims team so if your specialist recommends such treatments, please check with us to make sure they are covered.

Parent hotel accommodation

. Paediatric treatment often means travelling to a large city. The Personal Health plan covers one parent to stay in the hospital for eligible treatment on their plan where their child is being cared for, plus up to £100 a night for 5 nights for nearby hotel accommodation for another parent.

Acupuncture and homeopathy

. With modern medicine sometimes offering a combination of clinical and holistic treatment plans, members are now able to access these treatments under the Therapies option of the Personal Health plan.

Chiropody and Podiatry Benefit

. We've extended our Chiropody option to include podiatry, so members have more flexibility on the type of treatment they can claim.
What if I choose to pay for my own private healthcare - when I need it?
To speed things up, some people choose the 'self-pay' approach to private healthcare – putting money aside in the event of ill health. In other words, when they need to see a specialist, they go private and then pay the hospital directly.
However, you may find it surprising just how much medical bills can amount to when choosing to self-pay.
Would you be able to find the cash for routine procedures?
Here are some examples, based on median national costs from Private Healthcare UK, February 2021:
Cataract surgery £2,417
Hip replacement £10,776
Gallbladder removal (Laparoscopic) £6,350
Knee replacement £11,814
And what if it is something more serious such as a new cancer condition or heart disease?
Our heart and cancer commitment offers extensive heart and cancer cover and care, which includes genetic testing to make sure you get the right type of chemotherapy and the option of having chemotherapy by intravenous drip at home. Our heart cover gives you access to the latest, effective treatments.
If you have previously had cancer, we provide access to our NHS Cancer Support which means for cancer you will be treated on the NHS but we will pay for licensed cancer drugs the NHS won't pay for. You'll also have telephone access to our Dedicated Cancer Nurses; who are ready to talk with you and your family about any aspect of your care.
Our Personal Health plan provides an alternative option to self-pay – you can pay either annually or in affordable monthly subscriptions with the peace of mind that you have covered yourself and your family for eligible treatment of medical conditions in the future.
How do previous medical conditions affect your private health insurance choices?
Like other insurance products, your premium could change through the type of underwriting available. The 4 basic types are:
2 year moratorium

. When you join us, you won't have cover for treatment of medical problems you had in the five years before you joined us until:

You have been a member for two years in a row and
You've had a period of two years in a row that have been trouble-free from that condition

Full medical underwriting

. Fully underwritten means that we ask you for details of your medical history including pre-existing conditions then work out your cover based on the information we have received.

Continuing medical exclusions

. If you join us on a '

CME

' basis, we carry on your exclusions for medical conditions from your previous health insurer.

Medical history disregarded

. If you join us on this basis, we accept and pre-existing conditions you might have had when you joined.
How much does Personal Health our Private Healthcare Insurance plan cost?
One of our advisers will be able to help you tailor a health insurance plan that suits your needs and your budget.
When constructing your plan, you usually start with the core cover, which includes hospital charges for day or overnight treatment, and surgery as an out-patient.
You can then choose options to suit your own individual preference and budget. These options include out-patient cover for specialist consultations and diagnostic tests on specialist referral.
Our Therapies option gives you cover for physiotherapy, and the Dentist and Optician Cashback option offers money back towards dentist fees, optician fees and eye tests.
There are even ways to lower the cost of your private healthcare cover, including our Guided Option or a range of excess levels.
Choose our Guided Option and you'll benefit from a reduction in your annual subscription by always using our Fast Track Appointment service every time you need to see a specialist. We'll do the work for you - sourcing up to three specialists, who focus on your condition. As long as you have out-patient cover, we'll book the one you choose at a time and place that's right for you. And, as you'll be using specialists we've negotiated with, we can pass on the savings to you with a reduced subscription (this Option can't be taken out if you have our Extended Cover Option).
Similar to other types of insurance, you can opt to increase your excess level, meaning that you pay any costs incurred on your claim up to the amount of the excess. So for example, if your claim was eligible and was for £3,000, and you had an excess of £200, you would pay for £200 of the claim, and AXA Health would pay for £2,800 balance of your claim. Excesses apply to each person each year.
What AXA Health customers say...
Our customers' reviews, independently moderated and managed by feefo. Based on 0 total reviews.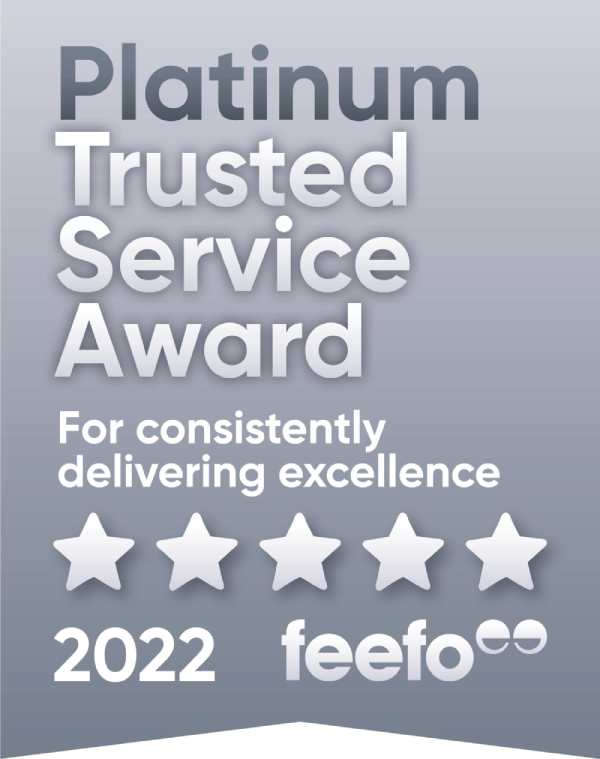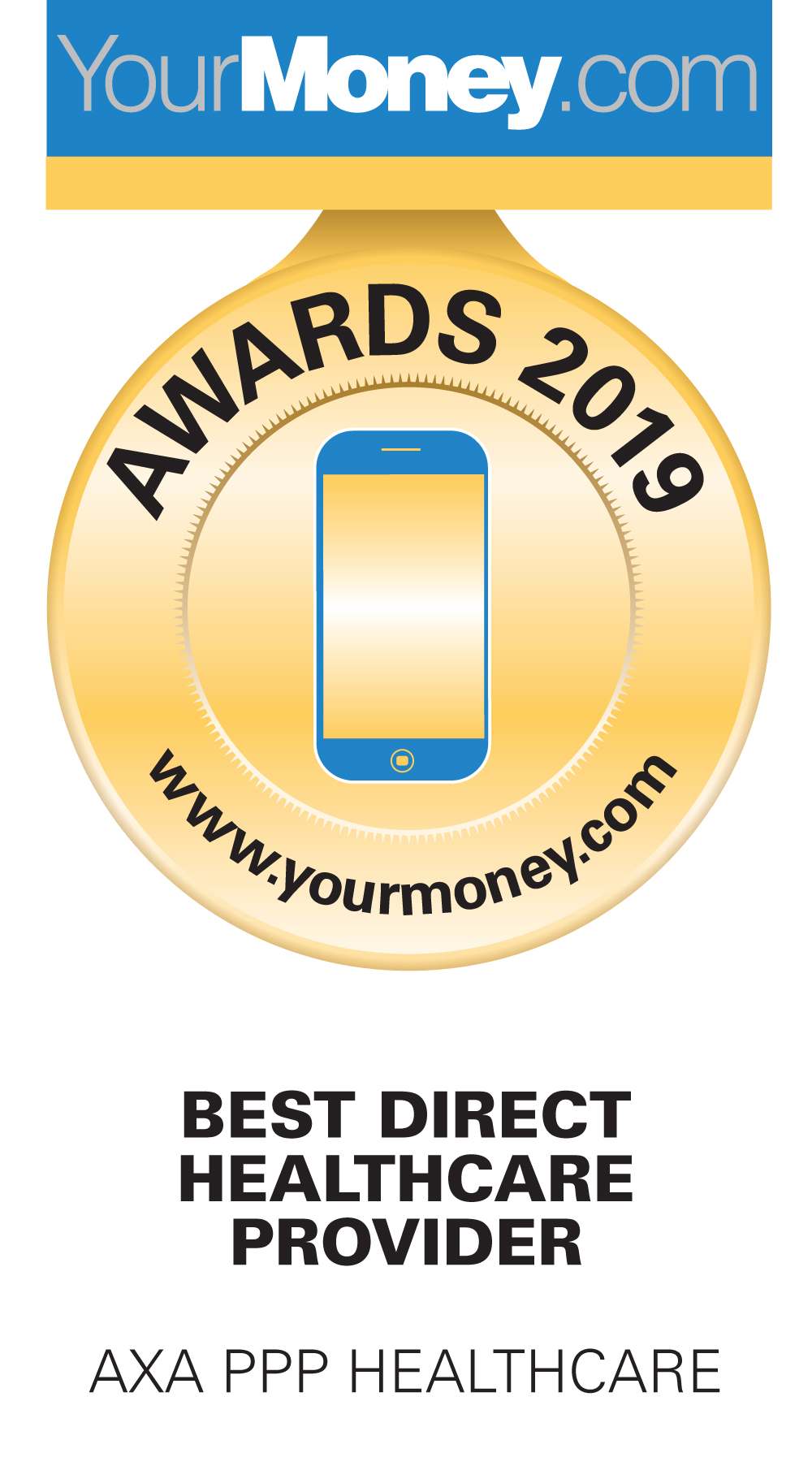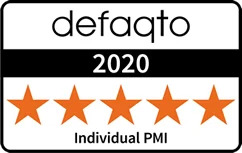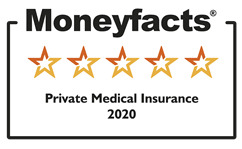 Award-winning provider
Feefo Platinum Trusted Merchant
Your Money - Best Direct Healthcare Provider 2019
Defaqto 5 Star Rating2
Moneyfacts 5 Star Rating
* Our lines are open Monday to Friday, 9am to 8pm. Telephone calls may be recorded and/or monitored for quality assurance, training and as a record of our conversation.
1 The cover available is subject to the options you choose and your medical history. Our Personal Health plan provides cover for treatment of medical conditions that arise after you take out the plan.
2 The Defaqto 5 Star Rating is based on an assessment of the overall product, including the optional components. Where not all of the options are taken, this might affect the rating of the product.