For landlords, getting a property 'rental ready' can be a stab in the dark. After all, how do you know what really appeals to prospective tenants?
Our recent article explaining Landlord photography dos and don'ts showed how little things like lighting, camera angles, furnishings and cleanliness can make all the difference to potential tenants when displaying your property to the market.
But could following our simple advice actually add to the rental value of your property?
We decided to put our tips to the test and find out what matters to tenants and what landlords can do to make a difference to their bottom line.
What would tenants pay?
We showed 1000 current UK tenants* the images of our typical one-bedroom rental property. Half the sample saw 'bad' photography examples (messy rooms, poorly chosen camera angles, bad lighting and so on), and half the sample saw 'good' photographyexamples of the same apartment (clean and tidy, good natural light and so on).
We then asked: "Based on your experience, how much per calendar month would you expect to pay for this property on the rental market?"
Here's what we found:
Those who saw the 'bad' photography examples valued the property at £609.72 per calendar month – largely in line with the actual rental value of the property which Zoopla estimated at between £550 and £650 per month.
However, those who saw the 'good' photography examples said they'd be willing to pay on average £751.70 per month for the property – an increase of 21% or £142 each month.
For landlords, first impressions of your property can make a big difference to the rental income you can expect to make. Despite the changes we made to the property costing nothing and taking just a small amount of time, we managed to add over 20% to the perceived value of the property. Taken across a whole year, that could mean an extra £1704 to your bottom line.
What tenants said
When asked: "Looking at these images, what are your overall first impressions of this property?" the tenants in our survey had very different opinions depending on if they saw the good or bad versions of the photography.
Rated the apartment as 'excellent' when viewing the good photography, compared to just 5% of those who viewed the bad photography examples
---
---
Rated the apartment as 'poor' or 'fair' when viewing the bad photography, compared to just 3% of those who saw the good
And when we asked for specific comments on the images, the difference in opinion is even more pronounced.

Tidy up before taking photographs, showing the property like this will attract the wrong sort of tenant because it looks like you don't care.
---
The pictures make it look very untidy and unprofessional, like the landlord is disinterested.

---
In urgent need or recarpeting and decoration. The place is very shabby looking and would put me off viewing.


It looks pleasant. Good surroundings and it seems peaceful and homey.

---
It's well presented – clean and tidy and shows off what you can do with the space you have.

---
Looks very clean and comfortable and the garden is very tidy and well looked after. Ready to move in straight away.

What's most important to tenants?
We've all heard that, when it comes to the property market, it's all about "location, location, location". But when we asked tenants "What's the single most important factor in your decision to rent a property" in our survey, location actuallycame second.
According to our research, by far the biggest factor which influences rental decision making is price, with 40% of tenants choosing this in our survey.
And while things like location and number of bedrooms may be out of your control as a landlord, there are some smaller added extras which you could consider offering or adding to your property which could influence a tenant's decision to choose to rent a property.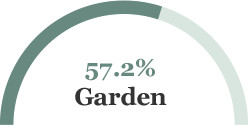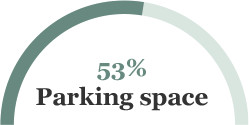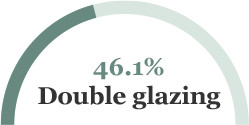 In addition to the top three above, tenants told us that having white goods included was important (32%), as was having utilities included in the price (20%), while only 1.8% of those we asked said that having smart home technology like an AmazonEcho included would factor into their decision to rent a property.
Tenant attitudes and opinions
Being a good landlord means knowing your tenants, and understanding their circumstances and reasons for renting can go a long way towards keeping tenants happy and helping you plan for the future.
When we asked our surveyed tenants "Why are you currently renting", issues with mortgages was the clear answer.
And while price, location and size were some of the most important issues for tenants, they also expected their landlord to make security a priority. If you're looking to be a good landlord, making sure your tenants are safe and secure in their new home should be a key consideration.
When we asked our tenants "What could your landlord do to make your property more secure", they said:
Knowing what matters to tenants before you advertise your property online can certainly pay off further down the line. For more information read our Complete guide to being a landlord.