What's covered?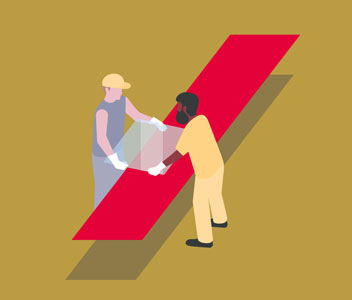 Find out here – and only pay for the cover you need
As standard, you'll get
£10 million cover
Cover to pay health and safety law prosecution costs
Automatic cover for temporary employees for up to 50 working days
£250 compensation per day if you need to attend court
Access to our 24-hour legal helpline
Tailor your policy
Public liability insurance
Protect your business against accidental injury and property damage claims made by your customers, members of the public or people you visit with public liability insurance.
Professional indemnity insurance
If people rely on your professional services or advice, they could sue you if they believe you've made a mistake. Professional indemnity insurance protects you from compensation claims and hefty legal fees.
Business equipment
If you're a business professional, we can cover your portable business equipment in case they're accidentally damaged, lost or stolen.
Own plant, tools and equipment
If you're a tradesman, you can also insure your tools, plant and equipment for damage, theft and loss.
Hired in plant
You'll also have the option of covering hired tools and plant that are accidentally lost, damaged or destroyed in your care.
Contract works
If you're working on a construction project and there's an accident that causes damage or destruction, contract works cover helps you recoup the costs and get the project back on track.
Personal accident – capital benefits
We'll give you a lump sum payment of £2000 if you or a key partner under 75 is involved in an accident that results in death, permanent disability, or loss of limb or sight.
Personal accident – weekly benefits
If a key partner under 75 is temporarily injured and unable to work, we'll pay their weekly wage until they recover.
Policy documents
View sample policy details to find out all you need to know about AXA Employers' Liability Insurance.
Employers' liability
Find out how AXA Employers' Liability Insurance can protect you, your people and your business.