Get business insurance from AXA
You work with your hands. Make things and mend. From hanging doors and sheeting walls, to installing ceiling grids and fixing fittings – you're never without a job to do, and a dab hand with your tools.
Whilst you pride yourself on your eye for detail, your line of work isn't without its risks. And accidents can happen to anyone. Say something you've fitted in a client's home is broken,falls off and causes injury. Without business insurance, you'll need to shoulder those costs yourself.
With it, you'll get all the cover you need to protect your staff, premises, tools and the consequences of any work you do. AXA's flexible business insurance for carpenters and joiners can be adjusted to fit your needs – meaning you only pay for what's right for you, and if you buy online, you'll get a 10% discount.
Why do I need insurance for my carpentry or joinery business?
Accidents happen every day. No matter how careful you are, they're often unavoidable, and you could end up having to pay out a lot of money – that'll come directly out of your own pocket if you don't have the right insurance. Imagine you're fitting a staircase in a customer's property, and you accidentally drop your drill on a wooden floor damaging it beyond repair. Your client is livid and demands compensation from you. Public liability insurance would protect you, it'll pay the costs of the compensation for you, so you can focus on what you do best and get the job done. And, if you do have employees, you're legally required to have employers' liability insurance.
How much does carpenters' insurance cost?
AXA carpenters' insurance offers you a range of cover options, which means the price will vary with what you choose. Getting the right protection is less expensive that you might think, and is easy to arrange online or over the phone.
Is public liability insurance required by the law?
No, public liability isn't legally required by law (unlike employers' liability insurance, which is a legal obligation if you have staff, apprentices or temporary staff working for you.)
However, if you're a self-employed businessperson, it makes sense for you to protect your business as best you can. There's plenty that could go wrong – with injuries or damage caused because of work you do. And in the case of injury to yourself, your staff or someone you're working for – AXA's business insurance is your best bet.
What if I am a self-employed carpenter or joiner?
Working for yourself as a carpenter or joiner, you'll be opening yourself up to real financial risk if you're operating without business insurance. Accidents happen, no matter how careful and cautious we are.
The easiest way to safeguard your work as a self-employed joiner or carpenter is to get business insurance that you can trim to fit your needs. Our public liability cover can keep you safe in case of third party damage or injury caused by work you've carried out.
Why would a joiner need employer liability insurance? Are my employees covered from personal injury?
Employers' liability insurance is legally required if you have any staff (that includes apprentices, sub-contractors, casual labourers and temporary workers). And with it, you'll be protected if they're injured or fall ill as a result of doing work for you. With AXA, you'll get £10 million cover as standard.
Are my tools and equipment covered?
With our own plant tools and equipment cover, you're able to replace machinery, trailers or caravans, in case of accidental loss, theft or damage. Plus, we also include £2000 worth of stock cover.
And if you've got hired-in equipment like specialist tools or site huts, our hired-in cover will protect them if they're damaged or destroyed whilst in your care.
Want to talk?
From general questions to urgent support, our expert team are on-hand to help. Get in touch by phone, live chat or email.
What insurance do I need for my carpentry business?
With AXA, you can pick and choose from these covers to build an insurance policy that suits your carpentry or joinery business, that way you only ever pay for the protection you need.
Employers' liability insurance
If you have anyone working under your supervision, including full-time, part-time staff, volunteers or apprentices, you're legally required to have employers' liability cover.
Professional indemnity insurance
If people rely on your professional expertise, they can claim against you if they think you've made a mistake or given them bad advice. Professional indemnity insurance covers the legal costs required to defend you, and if it turns out you're in the wrong, it covers your compensation payments too.
Public liability insurance
Public liability insurance protects your business against accidental injury and property damage claims made by your customers, members of the public or people you visit.
Van insurance
If you use a van for work, van insurance can cover you and help keep you on the road, with accident recovery, roadside repairs and a guaranteed courtesy van3.
Our customers say...
Our customers' reviews, independently moderated and managed by feefo. Based on 0 total reviews.
Optional extras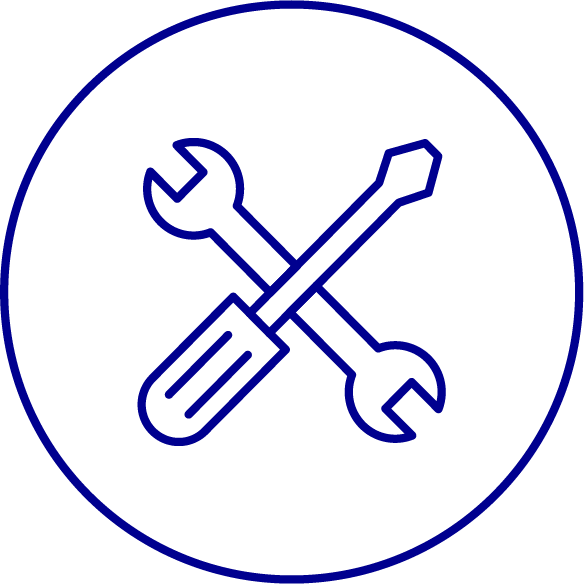 Own tools and equipment cover
We'll cover you for accidental loss, theft or damage to your own tools, plant and equipment – including your work tools, as well as any machinery, trailers, site huts or caravans owned by you.
1Based on AXA Business Insurance claims made between July 2018 and June 2019. Figures based on business insurance policies purchased direct through AXA Business Insurance online or over the phone.
2Based on AXA Business Insurance claims made between July 2018 and June 2019. Figures based on business insurance policies purchased direct through AXA Business Insurance online or over the phone.
*When your van is under repair by one of our Approved Repairers. Not applicable for total loss claims.
◆
◆ Lines are open Monday to Friday, 8am to 6pm. Excludes bank holidays. Closed Saturday and Sunday.