Car insurance optional extras
With so many car insurance companies to choose from, finding the right cover for your individual needs is essential. You can choose from a range of optional extras to suit your personal circumstances:


Legal cover
Up to £100,000 in legal fees for our approved solicitors to get back uninsured losses from the person we can prove was responsible for an accident you were involved in.
If you were not at fault, legal cover could recover your excess, additional transport costs and earnings lost because of the accident, plus pay your medical expenses and help you get compensation for injuries.
Find out more

about AXA legal cover for car insurance

Personal injury and rehabilitation
With AXA's improved personal injury and rehabilitation cover, you can rely on up to £100,000 if you are injured in your car - even if the accident was your fault. It's valuable financial support which could make a big difference to you and your family.
What's more, we can provide specialist medical care and rehabilitation to help you return to health following injury. Physiotherapy, MRI scans and chiropractic treatments are just a few of the services our experts could arrange to put you on the road to recovery.
Even the safest drivers don't know what's around the corner, so it's reassuring to know you're taking extra care, just in case.
Find out more

about AXA personal injury and rehabilitation cover
Courtesy car cover
For our AXA Car Insurance customers only, you can add courtesy car cover, meaning we'll help you to get back on the road with a small courtesy car when you make a valid claim.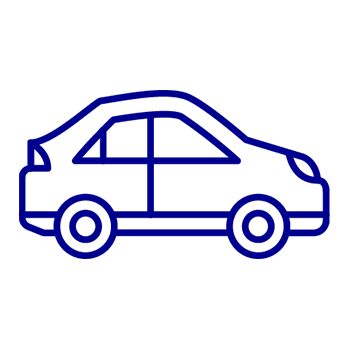 Courtesy car upgrade
For AXA Plus Car Insurance customers only, you can upgrade your courtesy car from a small car to one that's a similar size to your own. So if you drive a 7-seater, we'll try our best to make sure you get a 7-seater courtesy car while yours is being repaired, giving you one less thing to think about.
Find out more

about AXA courtesy car upgrade

Cover to protect your No Claims Discount
It can take a lot of skill and safe driving to earn a No Claims Discount, so it would be a shame for one little mistake to cost you the rewards you've built up.
Adding No Claims Discount protection to your car insurance will allow you to have one claim in a year or two claims in a three year period without affecting your No Claims Discount.
With AXA you can earn up to 20 years' No Claims Discount, so protecting it is the easy way to keep all your years safe.