Frequently asked questions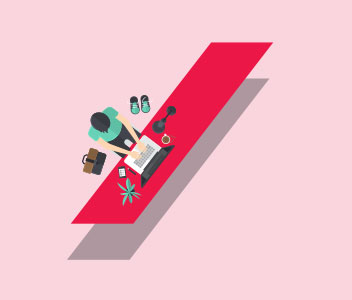 FAQs about AXA Van Insurance
Find the answers to the questions we get asked most
To help make van insurance as simple as possible for you, we've listed a range of answers to some of the most common questions we get asked by our customers.
If we've answered your question, why not go ahead and get a quote using the button below? If you can't find what you're looking for, don't worry – just give us a call on 0330 159 1509.*
I don't know my registration number. Can I still get a quote?
If you don't know the registration number of the van you want to insure, just leave this field blank and click on 'I don't know the registration number'.
You won't be able to buy a van insurance policy without it – but we can still give you an accurate quote.
Can my van be insured under my company name?
Yes. If your van is registered to, or owned by, your company, you'll be able to cover it under your company name.
What happens in the case of a total loss?
If your vehicle is determined to be a total loss, the DVLA may need to know that there's been a change of registered keeper. In these circumstances, we'll contact you to confirm the process for this, so please don't change the registered keeper before you hear from us.
Can I use my van for personal use even though I've insured a business van?
Yes, you can use your van for personal use. Social, domestic, and pleasure use is included with all our van insurance policies as standard.
Our personal van insurance product will only cover you for pleasure use, but if you also plan to use your van for commuting to and from a place of work, or in connection with your trade or business, then you should choose between one of the options we have for business van insurance.
Will my policy allow me to drive someone else's van?
No. Your van insurance policy will only cover you for the insured van. This is the van that will appear on your insurance certificate.
What age do you need to be to get AXA Van Insurance?
All drivers must be aged between 25 and 75 to be insured with AXA Van Insurance.
Do you cover drivers with a provisional driving licence?
Yes, as long as you have at least one other fully licensed driver insured on the policy.
The learner driver must have a valid provisional licence and be over 25 years of age. With provisional licences and inexperienced drivers an increased excess will apply.
How many drivers can be on a van insurance policy at the one time?
The maximum amount of named drivers allowed on the policy at any one time is four. We don't currently offer 'any driver van insurance'.
How do I get a No Claims Discount (NCD) with AXA?
To transfer your existing NCD, your bonus must have been earned on an insurance policy which was:
Issued within the United Kingdom
Cancelled no more than two years immediately prior to your policy start date
In the same name as your new AXA van insurance policy
How can I prove my NCD?
You can prove your discount by sending us the original, most recent renewal notice from your previous insurer or by sending us a letter from your previous insurer that confirms the discount.
Do you accept NCD from abroad?
No, we only accept the transfer of NCD from other UK insurers.
If I make a windscreen claim on my van insurance, will it affect my NCD?
No, windscreen claims don't affect your NCD on your van insurance.
Do you insure vans with modifications?
We accept some types of vehicle modification, but not all.
Van modifications include getting alloy wheels fitted, making changes to your engine or exhaust system, adding or removing seats, or even adding extra lights.
To find out if your modifications are covered, you'll need to make sure provide full information about the modifications within the relevant question in the quote journey.
Am I covered for driving my van abroad?
As standard, we'll give you the minimum cover you need to comply with compulsory motor insurance legislation in any EU country for up to 93 days.
And if you ask us before you travel abroad, we can also extend this to provide the same level of cover you have in the UK.
What is a green card?
A 'green card' is a document that you may need to carry on your person if driving your van abroad and it proves you have the correct van insurance for the country you are travelling within.
Unless you're travelling to Moldova or North Macedonia, you'll no longer need a green card when travelling to countries in the European Union (EU) & the European Economic Area (EEA). If you don't have a green card for these countries, you may need to pay additional insurance costs at the borders of these countries.
A van insurance premium is based on several risk factors, which can cover a number of things such as;
Where you live
How many miles you drive each year
What your van is used for
If your van has modifications
If you've recently been involved in an accident
If your circumstances change then it's important that you let is know so that we can update your policy to reflect this, which may result in a change in premium.
How do I cancel my policy?
We're sorry to hear that you'd like to cancel your AXA van insurance policy. You can cancel your policy any time. If you choose to cancel, you'll be charged for the days you've been covered and a cancellation fee may also apply, as per your policy wording.
If you're due a refund, we'll let you know once we process your cancellation. If you've made a claim or a claim has been registered against you, you'll be charged the full annual premium.
You can cancel your policy online through your AXA account by following these simple steps:
Log in to your

AXA account

Choose the 'policy details' option from the menu

In the bottom right of this window, choose the red button labelled 'Cancel Policy'

You'll be taken into a 3-step journey to cancel your policy

First, ensure the details we hold for you are correct and choose the date you want your policy to end

Then, let us know why you're cancelling

Finally, if you're due a refund you'll see the amount here and be able to update any contact details for where we'll send your cancellation notice

Click 'Cancel my policy'
If you've changed your mind and wish to undo your cancellation, you can do so on this final screen.
Any other questions?
If you have a question that isn't included above, just give us a call us on 0330 159 1509* and we'll do our best to help.
If we've helped answer your question and you're ready to get a quote, just click on the button below.
Van insurance
Make sure your van's properly protected, no matter whether you use it for work, deliveries or family trips.
Courier insurance
If you make deliveries for a living, you can't afford to have your van off the road and your customer's goods piling up.
Lines are open Monday to Friday 9-5. Excludes bank holidays. Closed Saturday and Sunday.