Do I need home insurance?
Ask yourself: do you want your home to be protected in the event of flood, fire, theft or other accidental damage? Or would you rather deal with the expense and the stress on your own? Add to that the fact that some mortgage providers might require you to have buildings cover. It's more than a minor detail.
We'll cover your house and belongings against life's unexpected events. We offer building and contents insurance – plus a range of added extras to make sure you get the protection you need.
Home insurance cover to suit you
Whether it's theft, damage by extreme weather, fire, burst pipes and other losses - we offer two main types of cover:
Buildings insurance
This protects you against damage and loss to your building (including outbuildings, exterior and interior walls, roofs and flooring, amongst other things). With AXA, you'll get:
Guaranteed repairs4
Up to £2m property owners liability cover
Cover for major risks including flooding, fire, burst pipes
Cover for alternative accommodation
Cover for replacement keys and locks
All of this plus much more. See our full policy documents for more details.
Contents insurance
This protects you against loss, damage or theft of your belongings. It'll cover things like your sofa, TV and valuables. With AXA, you'll get:
Guaranteed repairs4
Up to £2m occupiers and public liability cover
New for old replacements
Cover for alternative accommodation
Cover for business equipment
Cover for garden contents including plants
Cover for digital assets
All of this plus much more. See our full policy documents for more details.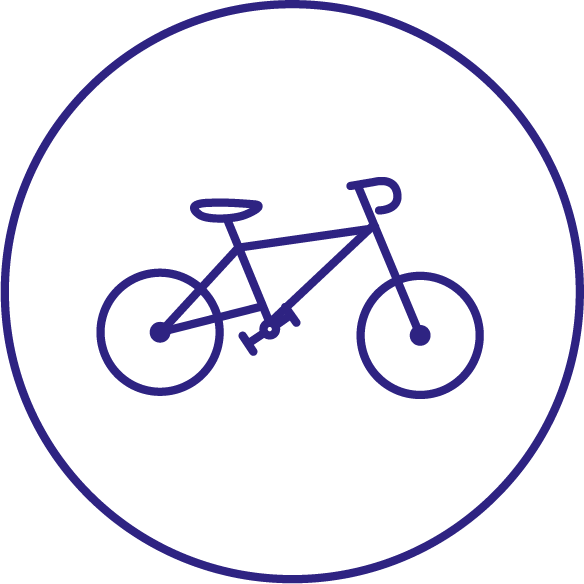 Optional extras
Our optional extras mean you don't have to pay for things you don't need. But if you do need them, we're here for you. These include:
Home assistance for 24/7 emergency callouts
Accidental damage cover for buildings and contents
Personal possessions cover
Legal expenses
Student cover for your family if they're at university or college
Bicycle cover
Our HomeSure and HomeSafe policies include some of these as standard. See our full policy documents for more details.
What do I need to get a home insurance quote?
Keep your details handy. These will include details of your property – from type, number of bedrooms and who lives there, in addition to details about you.
What's covered by AXA Home Insurance?
We'll help take care of your home at every stage of your life.
Choose from our HomeSafe, HomeSure or HomeSmart policies. Whatever you choose, feel at peace knowing that you've got protection against major risks like fire, flood, theft, escape of water and subsidence.
With plenty of extra benefits included, we'll give you the cover that gives you peace of mind.
Here's a breakdown of what our combined home insurance covers:
Cover item

Home

Safe

Home

Sure

Home

Smart

Buildings
Unlimited
£1,000,000
£500,000
Contents
£100,000
£85,000
£75,000
Guaranteed repairs
Accidental damage for buildings
Optional
Accidental damage for contents
Optional
Optional
Alternative accommodation
£100,000
£50,000
£50,000
Personal possessions
£2,5005
Optional
Optional
Emergency cash advance
Replacement keys and locks
£1,000
£1,000
£500
Legal expenses
£100,000
Optional - up to £50,000
Optional - up to £50,000
Home emergency cover
£1,500
Optional - up to £1,000
Optional - up to £1,000
Protect your home against accidental damage
Did you know that accidental damage makes up more than 1 in 3 AXA home insurance claims?
Find out what accidental damage covers with this explainer video.
It'll give you an idea of where it's included as standard, and how existing customers can add it to their policy.
What extra insurance do I need?
Choose from our range of additional extras to create the cover that fits your home.
Home assistance
Got a blocked drain, burst pipe or broken boiler – but no time to fix them in an emergency?
With our home emergency helpline, we'll arrange for an authorised contractor to fix it as soon as possible. Plus, it'll cover you for up to £1,000 (£1,500 with HomeSafe) per claim for call-outs, work and parts required.
Accidental damage
Bad things happen to good people. Maybe your window's broken, you've cut through an electric cable or drilled through a pipe. Whatever's happened, our accidental damage cover offers you extra protection. And while it won't stop accidents, it'll stop them from being so expensive to fix.
It comes as standard on buildings with HomeSure – and covers your buildings and contents on HomeSafe. If you think you might need it, you can add it to HomeSmart too.
Legal expenses
Even if you win the case, legal fees can be very expensive. Get up to £50,000 of legal cover with HomeSmart and HomeSure (you'll get £100,000 with HomeSafe), access to a free 24-hour legal helpline and discounts on services like conveyancing. You'll get this as standard with HomeSafe but can also add this type of cover to HomeSmart and HomeSure insurance.
Personal possessions
Extend your home contents insurance to anywhere in the world – we can offer up to £30,000 personal possessions protection. So that even when your belongings are far from home, you know they're safe as houses.
Student cover
Have your kids flown the nest? Make sure their possessions are safe when they're staying away at boarding school, college or university – we offer up to £5,000 of cover per student.
Bicycle cover
Main mode of transport or trips with the kids – however you use your bike, we can help you to keep it safe. You'll get up to £1,500 cover for each bicycle and £3,000 in total.
What customers say about our Home Insurance...
Our customers' reviews, independently moderated and managed by feefo. Based on 0 total reviews.
Landlord insurance
With AXA Landlord Insurance, we make protecting property simple.
Policy details
Look at what's on offer with our sample policy documents.
Qualifiers
1 Personal Finance Awards 2020/21
2 Subject to a valid claim. Excess applies. Repair or cash may be offered. Terms and conditions apply.
3 Subject to a valid claim. Payment deducted from final claim settlement. Terms and conditions apply.
4 Three years for building repairs. One year for contents repairs.
5 With increased protection to £30,000 available as cover option