How to fortify your home against flood damage
Prevent flood damage from raining on your parade
When it rains, it pours – at least when it comes to Great Britain's reliably damp winter weather. And it seems like conditions are only getting soggier, with seven out of ten of Blighty's wettest years on record having occurred since 1998.
In fact, December 2015 holds the accolade of being the wettest calendar month in UK history, which saw Honister Pass in Cumbria soaked with 34cm of rainfall between 4 and 5 December. This torrent impacted 16,000 homes and resulted in an eye-wateringly expensive £5 billion in damages (and broke the national rainfall accumulation record in a 24-hour period).
But with the Environment Agency estimating that around 5.2 million properties in England (or one in six) are at risk of flooding, it's more than a little concerning that less than 10% of this number have a contingency plan in place to fortify their properties against floods.
Here, we run through some easy to implement tips to prevent flood damage from putting a dampener on your bricks and mortar investment during a downpour.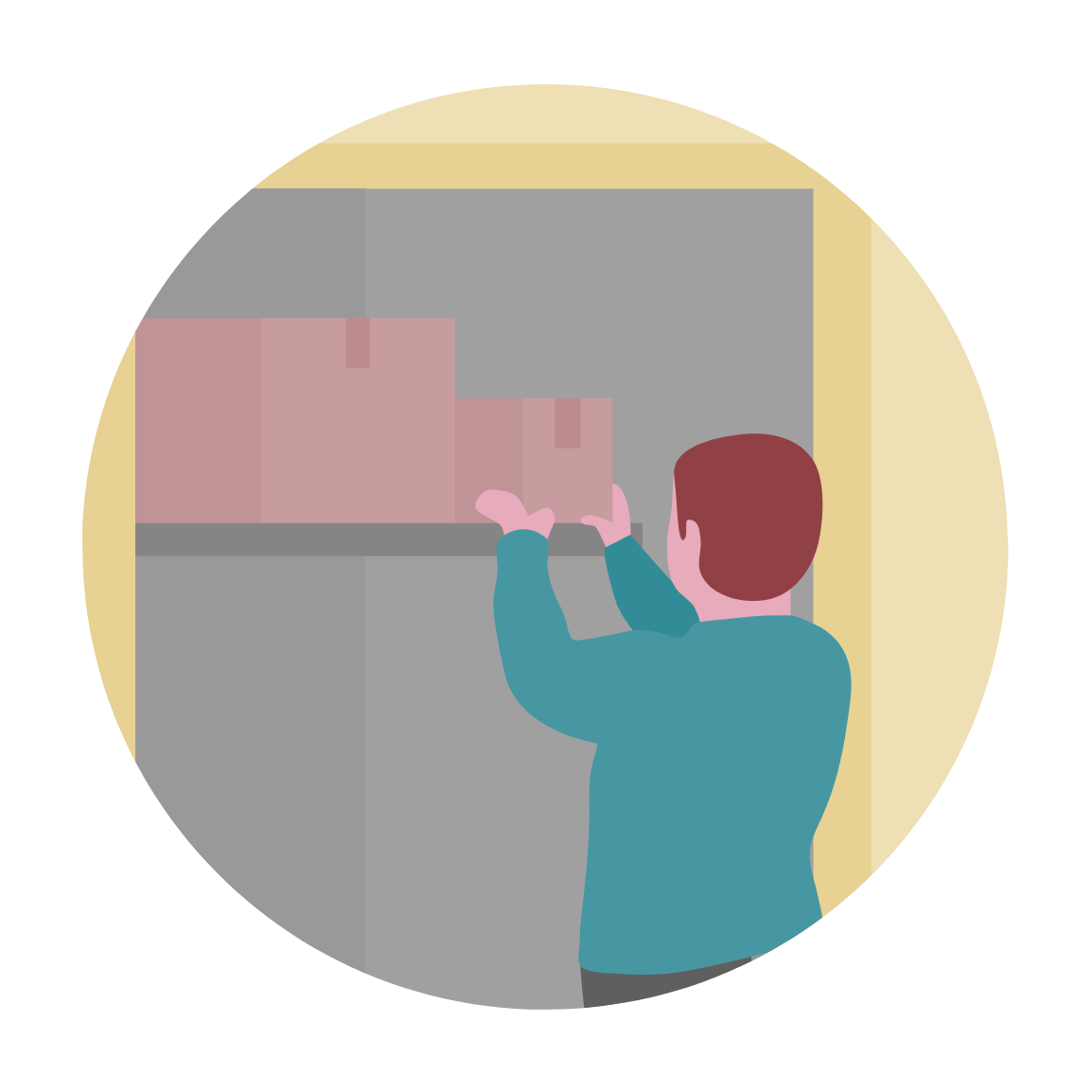 Getting prepared before a flood hits
To be prepared is half the victory, so getting your property ready for the worst-case scenario of a flood hitting could help minimise damage and save you some serious stress. This is where the power of a flood plan can really come into play.
Know your contacts
Keep a list of important contacts, including family members, your local authority's emergency helpline, insurance company and the Environment Agency Floodline (0345 988 1188,) in an easy to reach place. Agree with your family members where you will go during an extreme flood and how to contact each other.
Protect valuables in advance
Don't just wait for a flood to hit, consider what treasured personal items and mementos you can move now. Keep a list of other valuables, including furniture and electrical equipment that you can move safely and quickly when a flood is forecast.
Offer a helping hand
Make the safety of those around you a priority. Do you have an elderly family member or vulnerable neighbour who you could offer to help prepare for or during a flood? It's nice to be nice!
Insurance reassurance
Getting to grips with your buildings and contents insurance is vital. Not only will it confirm if you're covered against flood damage, it'll also help establish if there is a limit on repair costs and replacing damaged goods. Never underestimate the value of your contents and be sure to update your cover as appropriate.
Know how to turn off your mains supplies
If you're unsure what to do, always ask your supplier how it's done beforehand. Why not try creating handy step-by-step guides to help keep you on track in crucial moments?
Prepare a flood kit
A lifeline when floods hit full-force, keep it stocked up with copies of your home insurance documents, a list of useful contacts, instructions on turning off your mains supply, waterproof clothing and blankets, non-perishable food and drinking water, a first aid kit and prescription medication, a torch with spare batteries and a wind-up or battery radio.
Flood resistance vs. flood resilience: what's the difference?
According to the Environment Agency, you have two options to protect your home or business against floods: implementing flood resistance measures and making your bricks and mortar building flood resilient.
The main difference between flood resistance and resilience is that resistance measures aim to prevent water entering a building, whilst resilience is focused on reducing the damage caused if water entering your property is unavoidable.
Ideally, best practice in flood-prone areas is to consider actioning both resistance and resilience measures – as well as having a flood plan – to reduce the potential impact of floods in the future.
How to make your property flood resistant
Floodwater can enter your property through routes including doors and patios, drains and pipe systems and air bricks. However, you can implement permanent and temporary flood resistance measures to prevent water seeping into your property. Remember: if you're going to make any significant flood-proofing changes to your home, always seek professional advice beforehand.
Permanent resistance
Repoint cracks in brickwork and applying water resistant paints.
Implement flood barriers or gates to help divert water away from your property. (This can be worked out by watching how water flows or accumulates during average or heavy periods of rainfall.)
Install flood doors and windows.
Fit your property with anti-flood airbricks.
Temporary resistance
Invest in covers to go over air bricks, pet flaps and appliance vents to help prevent water from seeping in.
Opt for the tried-and-tested use of sandbags in conjunction with plastic sheeting to keep your property dry and help keep contaminated mud and silt out.
Fit your property with demountable door and window barriers.
How to make your property flood resilient
If you live in an area that's prone to flooding, implementing flood resistance measures may not be possible due to costs, building restrictions or the need to let flood water in to prevent further structural damage to a property. In these cases, it can be more cost-effective to improve a property's flood resilience to keep the expense of flood-related damage to a minimum and make the drying out and cleaning process much simpler.
Get door thresholds raised.
Replace fitted carpets with tiles and replace timber floors with concrete or treated timber in areas likely to be affected by floodwater.
Fit water-resistant materials, such as plastic, stainless steel or solid wood, in bathrooms and kitchens.
Invest in water-resistant skirting or varnish skirting boards to minimise water damage.
Replace wooden frame windows with UPVC.
Raise plug sockets and other electrical equipment at least 1.5m above floor level to prevent cabling from being damaged. Also consider raising kitchen appliances using plinths.
Put all irreplaceable valuables and important documents in waterproof bags and move to higher shelves or upstairs if possible.
Place a pump in your cellar or in an under-floor void to help extract any flood water that manages to make its way into your property.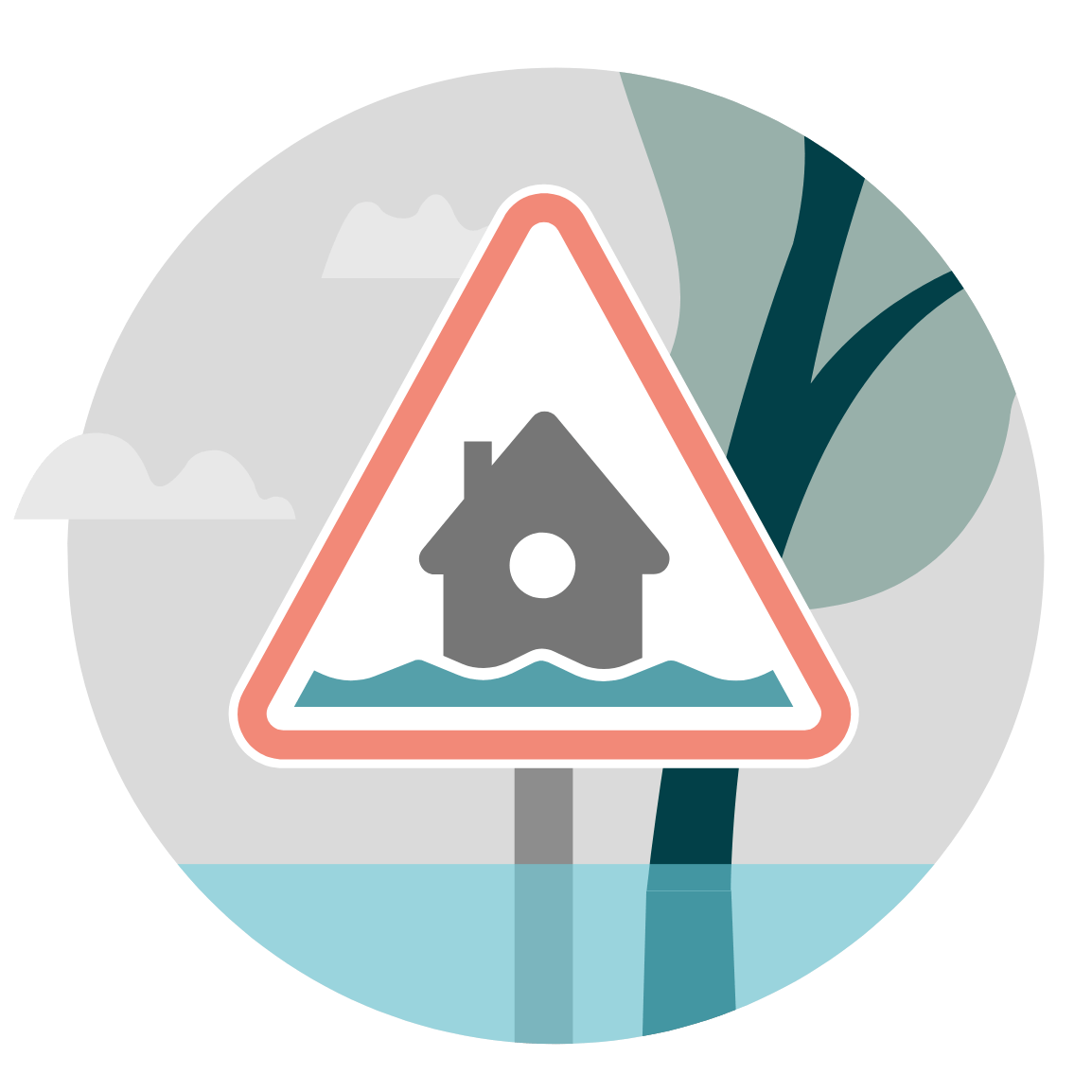 Crack flood warning codes
It's important to understand the Environment Agency's flood warning codes so that you can prepare and react to floods accordingly. 
1. Flood Alert
What it means
Used between two days and two hours in advance of flooding, this means that flooding is possible so it's time to get prepared, be aware, think ahead and keep an eye on the weather situation.
What to do
Consult your flood plan to get ahead, prepare a flood kit with essential items and avoid walking, cycling or driving unless absolutely necessary.
2. Flood Warning
What it means
Usually announced between half an hour to one day in advance of flooding, this means flooding is expected and immediate action is required.
What to do
Protect yourself, family and help others. Keep a flood kit ready, turn off gas, electricity and water supplies, move family and pets to a safe place and put flood protection in place if safe to do so.
3. Severe Flood Warning
What it means
The highest flood alert there is, this is announced when flooding poses a significant risk to life or disruption to communities due to fast flowing water, damage to critical infrastructure or potential or observed collapse of buildings and structures.
What to do
Always follow advice from emergency services, stay in a safe place with a means of escape, be ready if you need to evacuate your home and call 999 if you're in immediate danger.
To stay up to date with these alerts, monitor water levels on the Environment Agency website or sign up for flood warnings to get alerts by phone or email if your business or home is at risk of flooding.
Sometimes preventing flood water from entering your home is completely unavoidable, leaving you high and dry. However, as an ounce of prevention is worth a pound of cure, creating home emergency contingency plans and remaining up to speed with weather alerts can help keep flood damage to a minimum, so you can spend more time and less money getting your property back to normal.
Stay protected with AXA – whatever the weather
When extreme weather hits, it's important to understand the ins and outs of your insurance policy. Find out more about buildings insurance from AXA and make sure you have the right cover you need to stay protected whatever the weather.