When it comes to winter, we want to be cuddled in a blanket sipping on some piping hot chocolate, not dealing with a faulty boiler.
From blackouts to heating, gutters to floods – don't worry, we've got you covered with our top tips on how to make sure your home is ready for whatever winter has to offer.
Bleed your radiators
Bleeding your radiators will release trapped air and make them more efficient.
Just be aware that when you do release the radiator valves, water can spray out, so wedge a towel between the radiator and the wall, and lay another on the floor underneath. Also, boiler pressure can drop after bleeding, so you might want to get a professional to do it for you.
Check your oil tank if you have one
If you live in the country, chances are your heating is fuelled by an oil tank in the garden. Before the weather turns check your tank to make sure oil isn't seeping into the ground. Not only is it harmful to the environment, it can be expensive. With AXA Home Insurance, you'll be covered for any damage to your property caused by escape of oil1.
Protect your pipes
When pipes or taps freeze they can burst, so the experts recommend that you:
If you need a plumber check with Watersafe, a free online service that will put you in touch with someone local to you.
Get your heating serviced
This is the time of year when most of us will turn the heating back on, but the sudden pressure to heat can quickly lead to problems, especially in older heating systems.
So, here are some ways to maintain your boiler and heating system:
Have your boiler serviced every 12 months and in accordance with the manufacturer's guidance. Servicing must be done by a qualified gas engineer, so ask to see their credentials. If you're renting, it is the landlord's responsibility to organise annual Gas Safety checks.
Check to see what repairs are covered by your boiler/heating system manufacturer, supplier or installer before calling your insurer. If you have a repairer guarantee or warranty in place, this may cover you for your requirements. If your insurer sends someone to repair the heating system/boiler, your warranty could be invalidated.
It's worth checking for signs that your boiler/heating system needs de-scaling or a powerflush, as boiler breakdowns aren't covered under your AXA policy. Signs include a noisy boiler/heating system, sludged-up pipes or poor circulation.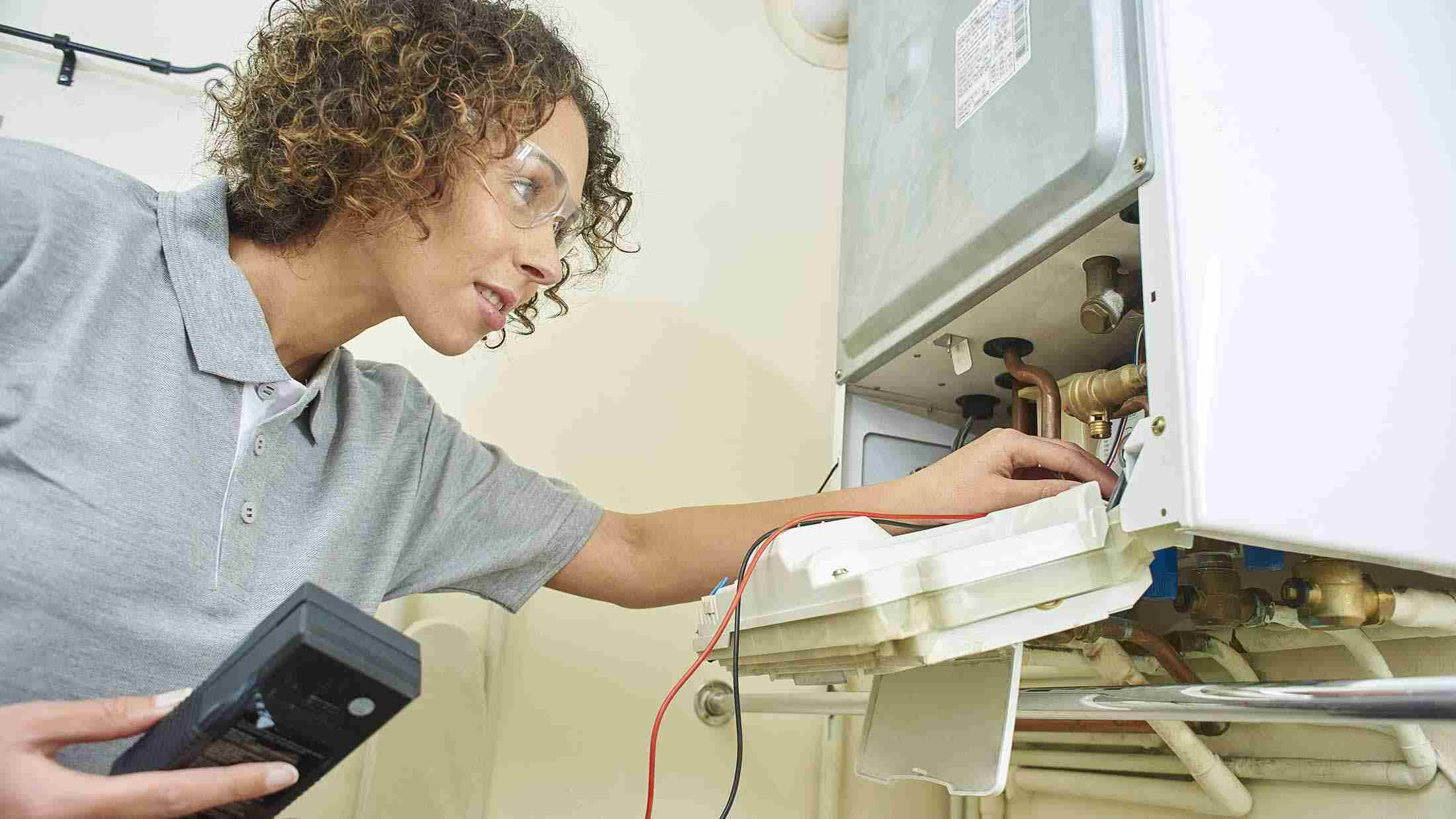 Call in a chimney sweep
Not only will a sweep remove soot, bird nests and blockages, they could also prevent a potentially hazardous chimney fire. You can find one local to you at the National Association of Chimney Sweeps.
Be prepared for a power cut
It's always a good idea to have these at the ready:
Torch & spare batteries (a wind up version is ideal)
Candles / matches
Blankets
Here's some more advice from the Met Office should you need it, from how to keep fridges and freezers colder for longer, to looking out for elderly neighbours.
Be prepared if your energy supplier goes bust
If your supplier does go bust, don't worry you'll still get a regular supply. Just remember to take a meter reading – and photograph it against that day's paper - so you have evidence for later on. Then, according to Citizen's Advice, wait for your new supplier to contact you. They'll explain what will happen with your account. If you don't hear from your new supplier within 2 weeks, contact them.
Some experts also recommend you go online and print out your usage/ account details, so you have a complete record. Particularly if the utility company owes you money.
Check for flying garden furniture
When the wind is up, everyday items like parasols can quickly turn into flying hazards. So, if it isn't fixed to the ground, put it away or tie it down.
One thing to remember – AXA don't cover any fence damage caused by a storm, so its extra important to keep things locked down!
Check your warning devices
If you have gas heating, your Carbon Monoxide (CO) detector should be replaced every 5 years. And if your smoke alarm is battery powered don't forget to pick up some spares.
If you live in Scotland, please also note that from February 2022 all alarm systems must be wired in, so you might want to check out the new guidelines.
Check your flood risk
The Met Office advise you to check if your home is at risk of flooding, and sign up for free flood warnings.
They also offer a dedicated Floodline number:
Clear the gutters and check the roof
When gutters become blocked rain can start to seep through the roof and into the walls of your home. So a good clear out is vital. Just pick a day when it's not too windy. And if getting up a ladder makes you feel uncomfortable, hire a professional to do it. Hopefully they can check the roof for loose tiles, slates and stray branches at the same time.
Take a look at your drains
First the good news. Looking after drains outside the bounds of your property is up to your water company.
But any drains inside the boundaries of your property - your 'private drains' - are your responsibility.
If you're letting, or live in a flat it gets more complicated, so it might be worth checking with your leasehold or property management, so you're clear about who's supposed to look after what.
The best way to care for drains is to avoid blocking them in the first place. But if it's too late for prevention, try environmentally friendly products like enzyme cleaning sticks. Failing that if your u-bend is still clogged there are plenty of commercial un-blockers on sale.
Make sure you're insured
Finally, it's always a good idea to make sure your insurance cover is up to date and includes everything you need it to.
AXA offers buildings and contents insurance together or separately. We have a 5 Star Defaqto ratings for our premium products, and it's easy to make a claim online. Though if you prefer the phone our claims lines are open 24/7. You might also be reassured to know that in 2022 we paid over 93.7% of customers' home insurance claims2.
In the meantime, with a little home-prep, we hope you'll have a lovely warm, dry uneventful winter.
Be prepared for a black out
The UK Government and the National Grid have raised the possibility of electrical power cuts this winter, due to the restriction in energy supplies. Whilst this risk is currently considered low, here's some tips and things to have handy in case there's any outages:
Torch & spare batteries (a wind up version is ideal) or battery powered LED camping lights
Blankets
Portable power pack for your phone
Emergency contact numbers
Remove all main electrical appliances, including TV's and computers from plug sockets - to prevent a power surge when the power returns
Avoid opening freezers during power cuts to preserve the temperature within and avoid damage to the contents of the freezer
If you're using a camping type gas stove for cooking, ensure it's on a level worktop, not on the floor and away from anything that could catch on fire
1 Subject to a valid claim, terms, conditions, exclusions and excesses apply.
2 Data relates to home insurance claims for policies underwritten by AXA Insurance UK plc from January to December 2022.