Roofs can be prone to damage caused by weather. From spring showers and hot summers, to freezing cold winters – our roofs take a battering all year round! So, it's a good idea to check your roof when you can for any signs of wear, to help keep your home leak-free and protected whatever the weather.
The good news is, even if you do spot issues, smaller jobs can be taken care of easily. However, for any larger repairs, always consult a professional before trying to carry out any work yourself.
Carry out an inside inspection
Start in your attic and look for the following:
Sagging
Water rings
Dark patches (this could be rot)
Sunlight shining through
These are all signs of damage. Although DIY roof repairs are possible in some cases, it's best to speak to your local roofing expert if you notice anything irregular.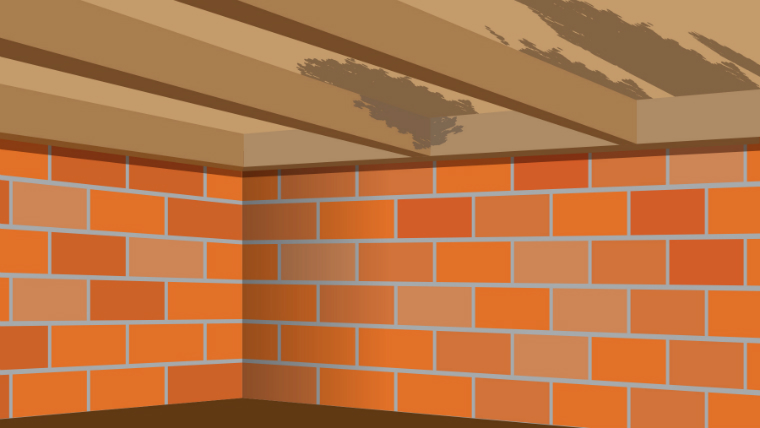 Check your ventilation
Poorly ventilated attics can lead to moisture build-ups and condensation, which damage your roof from the inside. Check your vents for blockages (for example leaves, moss, and roof insulation) which stop air from escaping. If you find any, remove with an old paintbrush to let the air flow freely again.
Watch out for loose and damaged roof tiles
It's very common for roof tiles to become broken, loose, displaced, or cracked. The best way to give your tiles a thorough inspection and identify any damage is to climb onto the roof – however you should only do this if you have the proper safety equipment. This includes:
An extension ladder of a suitable height
A safety harness
A 700kg breaking strain rope
Soft-sole shoes with grip
When positioning the ladder, keep it away from any power cables and do not place in front of any doors. For every 4 metres in height that the ladder extends, ensure that the ladder comes out 1 metre from the gutter line – this gives you a stable angle. For extra stability, place a wedge of wood ('chock') under the ladder feet, and ask someone to stand at the foot of the ladder and hold it sturdy.
Once up the ladder, you will need to throw the safety rope right over the roof, so that it lands on the other side of the house. You can then anchor it to a fixed, structural part of the house, or a strong tree. Once the rope is safely anchored, climb back onto the ladder until you reach roof level, and tie a knot in the rope. Tether your safety harness to this knot, and then climb onto the roof carefully. On a tile roof, it's best to position your feet on the bottom edge of the tiles (the strongest point) to avoid causing damage.
To replace a damaged tile: carefully remove the tiles above the broken one and set them to one side. Remove the tile that needs replacing (you might need to break it up with a hammer) and take out any nails that are underneath. Attach the new tile to the roof, and coat it with roof sealant to keep it from leaking.
Remember: if you don't have the proper safety equipment or aren't comfortable with the task or heights, don't climb up: it's much safer to contact a professional roofing expert to do the job. It's typical to pay between £80 and £200 for 1-3 hours of a roofer's time to replace around six roof tiles.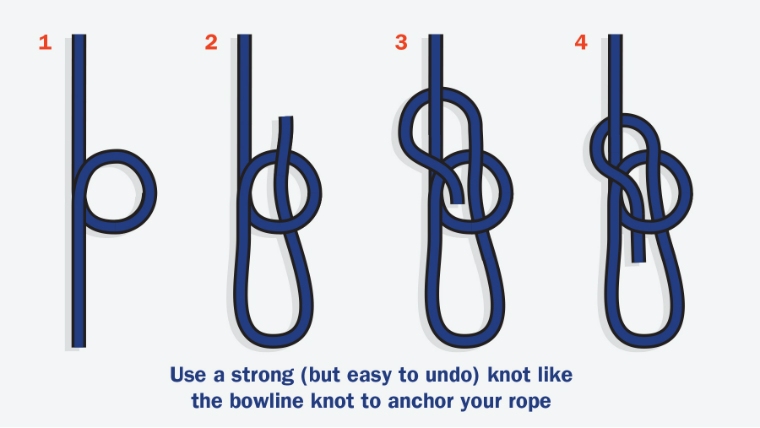 Check the flashing
Chimneys, skylights, vents, satellite dishes and other objects on your roof are sealed with metal strips called 'flashing'. Like everything else, this can become damaged during bad weather. Make sure the flashing sits flush against the roof with no gaps where water can seep in, and replace any cracked sealing caulk with new, permanently waterproof, 100 percent silicone sealant.
Flashing can slip over time, so check for any signs of movement and replace anything that looks rusty. You can find flashing, roof sealant, and caulk in all good DIY shops, but unless you've got the proper safety equipment, get help from a roofing expert.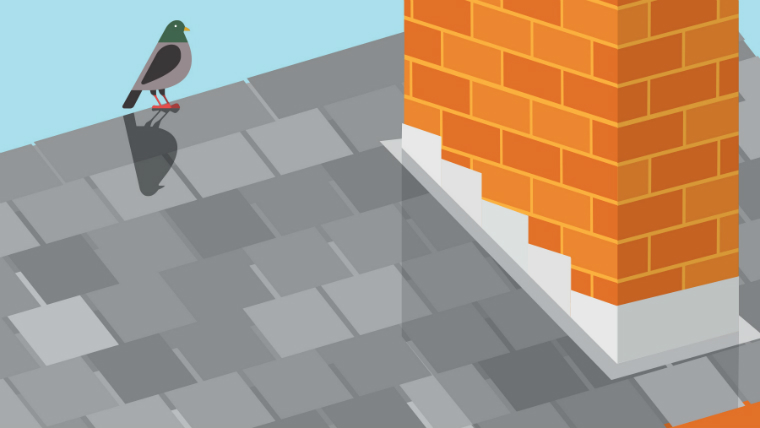 Unblock your gutters
Blocked or damaged guttering can cause serious damage to your property. The water can build up and pool underneath your eaves, or leak and run down the external walls of your home and into your foundations. It's always worth doing a visual check for sagging gutters from the ground before getting the ladder out.
If you see a problem, start by clearing any debris and leaves that have built up in the guttering, then check to see if water is pooling anywhere. If any sections have holes or tears, they will need to be replaced, along with any sagging sections. Check that the guttering is connected securely to your wall, and shows no signs of coming away. If it does, you will need to reattach it with masonry nails.
Look for moss growth
Moss might look harmless, but it can cause moisture damage to the roof tiles and wood underneath. During summer it can spread fast, so it's best to catch it before it gets out of control. The easiest way to remove moss is after a dry spell: just brush it off with a stiff broom. If your roof is covered in moss, it might have caused further damage, so it could be worth speaking to a roofing expert for advice.