What's covered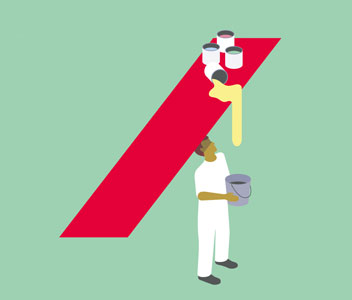 Make sure you're fully protected
With cover that suits your business - not someone else's
When you get public liability insurance from AXA, you'll have up to £5 million cover to protect your business against the compensation payments and legal costs of public liability claims.
But we know not every business is the same. So you can choose the level of cover you need – and any optional extras you want too. You can also take it on its own or as a package with employers' liability and professional indemnity insurance.
With AXA Public Liability Insurance, you'll get
Up to £5 million cover for compensation payments
Up to 50 days' free cover for temporary employees
£250 court attendance costs per day to defend a claim
Access to a 24-hour legal helpline
And you can choose from the following optional covers too
Employers' liability insurance
In most cases, if you have one or more employees, employers' liability is a legal requirement. It covers your liability if an employed person is injured in the workplace or falls ill through work. You can combine this with public liability and professional indemnity – or buy it on its own if you'd prefer.
Professional indemnity insurance
If a client thinks you've made a mistake or given them bad advice, they could make a claim against you – but we'll protect you and cover your legal fees too. This can be combined with public liability and employers' liability – or you can take it on its own.
Tools, plant and equipment
If you're a tradesman, we'll cover you for accidental loss, theft or damage to your own plant, tools and equipment – from machinery and trailers, to tools, site huts and caravans.
Hired-in plant equipment
We can cover equipment you've hired to use for your business, like constructional plant, machinery, tools or site huts, in case they're accidentally lost, damaged or destroyed in your care.
Business equipment
If you're a business professional and you use portable equipment, like a computer or phone, in or away from your premises, we'll give you a payment to repair or replace them if they're accidentally damaged, lost or stolen.
Contract works
If a building or site you're working on is destroyed or damaged part way through a job, you could lose your work and materials – but we'll cover you so you can finish the contract you're working on.
Personal accident – capital benefits
If you or a fellow principal, partner or director under the age of 75 is involved in an accident that results in death, permanent total disability, or loss of limb or sight, we'll give you a lump sum payment of £2000.
Personal accident – weekly benefits
If a principal, partner or director under the age of 75 is temporarily injured (for example, with a broken arm or leg) and left unable to work, we'll pay their weekly wage until they recover.
Policy details
Find out more about our public liability insurance cover in our policy summaries and policy wordings.
Making a claim
Public liability claims can happen to anyone. And when they do - we're here to help.