* 10% of our customers paid this or less between January and March 2022.
AXA's business van insurance keeps you going
When you rely on your van to keep your business running smothly, we know how important it is that the wheels keep turning. That's why with van insurance from AXA, you can choose the right kind of insurance to fit your needs.
What does my van insurance cover?
AXA's comprehensive van insurance covers damage to your van and damage to others as the result of an accident, as well as damage relating to theft or fire. It also offers cover for broken windows and windscreens, personal belongings, mis-fuelling and medical expenses.
What's covered by van insurance?
| What's covered | AXA Comprehensive |
| --- | --- |
| Injury to other people or damage to their vehicles or property | |
| Accident recovery cover | |
| 93 days' EU travel4 | |
| Continued cover while your van is getting serviced or repaired | |
| Minimum cover to legally tow a trailer | |
| Loss or damage to your van caused by fire or theft | |
| Built-in music, navigation and entertainment equipment | |
| Loss or theft of your keys (up to £500) | |
| Guaranteed courtesy van if your van is stolen or damaged5 | |
| Loss or damage to your van | |
| Broken windows and windscreens | |
| Personal injury to the driver of your van (up to £5000) | |
| Medical expenses (up to £250) | |
| Personal belongings (up to £250) | |
| Cover if you put the wrong fuel in your van | |
What will I need to get a van insurance quote?
Before you start your insurance quote, you'll need to have a few details to hand. You'll need to tell us your personal details and driving history, how long you've had your license and what kind it is, and what type of van or pick-up you have.
Van registration number and details. We'll need to know the age and value of the van, the number of seats, the date when you bought it and any security features it may have. You'll also need your estimated annual mileage, and the address where the van will be kept overnight.
Driver details. We'll need each driver's name, occupation and driving history, including any claims and motoring offences they've had.
No claims discount. You might be able to transfer over any no claims discount you have with your current van insurer. Before you get a quote, find out how many years' discount you have and think about whether you'd like to protect the discount if you make a claim.
Our customers say...
Our customers' reviews, independently moderated and managed by feefo. Based on 0 total reviews.
How much does van insurance cost?
There are several things to consider, like the trade or sector you work in, what your van is used for and where it's kept overnight. Your age and driving experience are big factors in determining the cost of your van insurance. For example, younger drivers are statistically more likely to have an accident and make a claim, so, insurance premiums tend to be higher for younger people. A higher insurance premium also applies to inexperienced drivers, whatever their age.
What you use the van for also affects the cost of van insurance. If your van is only for pleasure or domestic use and has a small annual mileage, your premium is likely to be different to someone who drives it regularly for business or trade.
So, to find out, give us a call and talk to one of our friendly, experienced advisors who'll give you the price that's just right for your business. Or get a quote online for a 10% discount.
Why do I need business van insurance?
Business van insurance, also known as commercial van insurance, is needed if you use your van in connection with your trade or business. For example, if you use your van to carry stock, tools and equipment to different locations as part of your normal work, or to make deliveries to your customers, you'll need business van insurance.
Can I insure more than one van?
You can only cover one van at a time on an AXA van insurance policy, however if you have more than one van then speak to us about getting a multi-vehicle discount on any additional policies you take out. We might also be able to mirror any no claims discount you're earning on your current van, to a new van you buy.
What types of van are covered?
At the moment, our van insurance only covers standard vans and pick-ups.
Other types of van (such as refrigerated vehicles, mobile snack bars or catering units, and motor homes or camper vans) can't be insured under this policy. Still not sure whether you can insure your van with us? Call us to chat through your options – our friendly advisors will be able to answer any questions you have.
Why choose AXA van insurance?
Whether you drive your van for business or pleasure, we've got cover to meet your needs. Here's some reasons to choose AXA:
We pay out on 99% of claims2 – so when you insure your van with us, you know you've got a claims service you can trust and rely on
Insure your van from just £211 a year* – get the cover you need, at an affordable price
Cover you can tailor to meet your needs – choose your level of cover and add a number of optional extras to increase your protection
Uninsured driver promise3 – you won't lose your no claims discount or have to pay an excess if you're involved in an accident with an uninsured driver
Get a no claims discounts of up to 60% – and the option to protect your discount for an extra cost
Courier insurance
If you make deliveries for a living, you can't afford to have your van off the road and your customer's goods piling up. Our courier cover is designed for all types of light haulage work such as furniture removers, delivery drivers and leaflet distributors. Comprehensive cover includes:
Guaranteed courtesy van5
Nationwide repair network
Uninsured driver promise3
Customise your van insurance with optional extras
Tailor your van insurance with these add-ons – simply choose what you need and build insurance to fit your needs.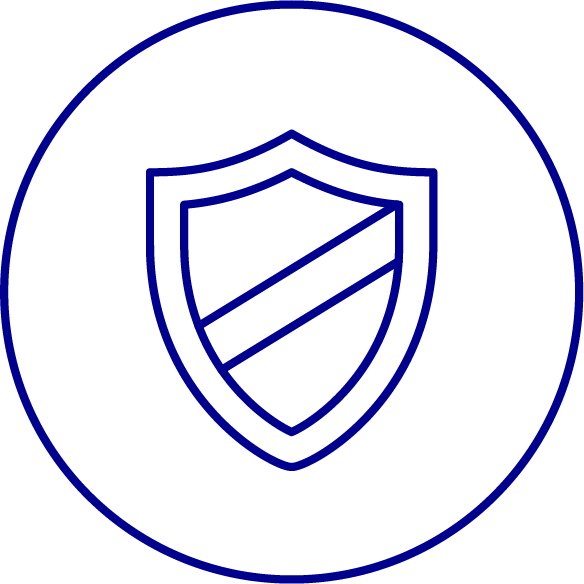 Cover to protect your No Claims Discount
If you have years of no claims behind you, why lose your discount just because you're unlucky enough to make a one-off claim?
By protecting your no claims discount, you'll be able to make a claim on your van insurance without losing the discount you've built up.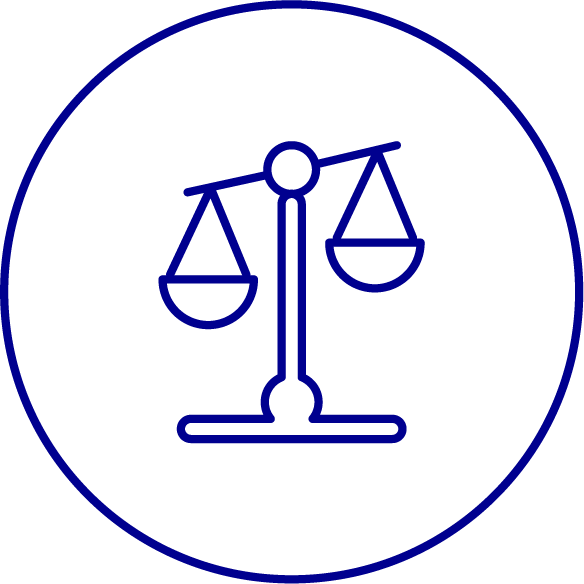 Legal assistance cover
If you're in an accident that's not your fault, we'll give you up to £100,000 legal expenses cover to help you claim compensation for 'uninsured losses'. That means any losses that aren't covered by your policy, like your policy excess, personal injury, loss of income or damage to property that was in your van.
Legal assistance will also cover your legal costs if you're prosecuted for an offence related to owning or using your van – and give you access to confidential legal advice, 24/7.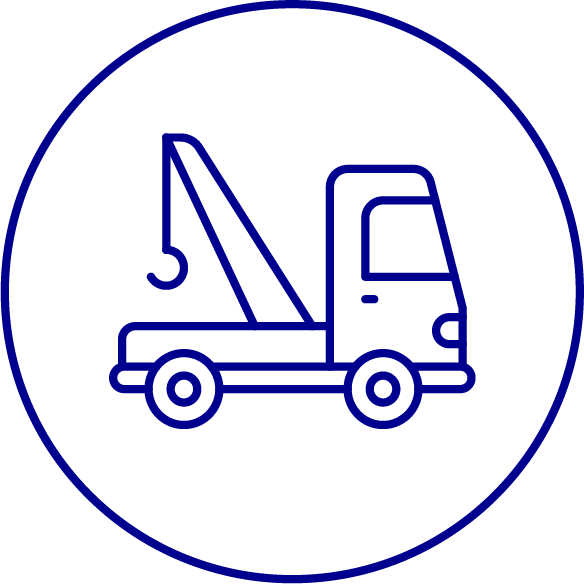 Breakdown cover
If your van ever lets you down, it's good to know that someone will be there to pick you up and get you back on the road.
And with three options available, you can choose what level of cover is right for you. Get a quote now and choose from AXA Roadside, AXA Rescue, or our most extensive cover, AXA Rescue and HomeStart.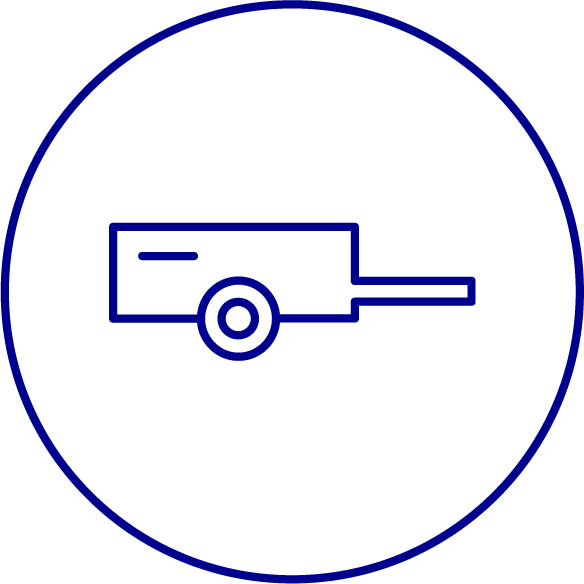 Trailer cover
As standard, our van insurance gives you the minimum cover you need to legally tow a trailer while it's attached to your van. But what if your trailer's damaged, lost or stolen?
For a small additional cost, we'll increase your cover to insure you for loss or damage to a trailer attached to your van, as long as it's worth less than £5000 (trailer cover's only available if you choose comprehensive cover for your van).
Making a claim
Help and advice on how to claim on your van insurance.
Policy documents
Find out more about AXA Van Insurance with our sample policy summary and policy wording documents.
Is AXA Van Insurance right for you?
Make sure you can get covered before you get a quote
We've made it as easy as possible for you to get a van insurance quote quickly and easily. But in some circumstances, we may not be able to insure you online.
For example, we won't be able to insure your van if you, or any of the drivers of your van:
Aren't aged between 25 and 75
Don't hold a full or provisional UK driving licence
Aren't a permanent UK resident
Have had any previous insurance policy declined, cancelled or declared void

If you're getting business van insurance, we won't be able to insure your van if any principals, partners or directors of your business have been:
Declared bankrupt or been subject to any bankruptcy proceedings or any form of insolvency or winding-up procedures
Prosecuted or served prohibition order under health and safety legislation
Disqualified from a directorship of any company

If you meet the criteria, go ahead and get a quote online now.
If you don't, don't worry – we may still be able to help you. To see if we can give you a quote that meets your needs, call us.
1 Based on 14,903 reviews. Accurate as of 28 Apr 2022.
2 Based on AXA van insurance claims between July 2019 and June 2020
3 As long as we can trace and identify the driver.
4 As standard, we'll give you the minimum cover you need to comply with compulsory motor insurance legislation in any EU country. And if you ask us before you travel abroad, we can also extend this to provide the same level of cover you have in the UK for up to 93 days of travel in any one period of insurance.
5 We guarantee a small courtesy van, which may not necessarily be a like for like replacement. We won't supply one in the event of a total loss or a theft without recovery. The repair must take place at one of our approved repairers.
Underwritten by AXA Insurance UK plc. Terms, conditions, eligibility and exclusions apply.