Is your outbuilding protected this winter?
Whether there's a tool shed at the end of a driveway, or a greenhouse in the garden, you usually don't have to look far to find an outbuilding in the UK.
There can be upgrades to existing builds or even entirely new, but one thing is for sure - outbuildings are becoming more and more common.
However, as with any part of your property, they need protection and maintenance, especially during winter when the weather can be pretty troublesome. Even aside from the weather, accidents can happen, and we might not always think about protecting what's outside the home.
Here's some of the more popular types of outbuildings and what you can do to keep them in great shape, from the elements and more.
What is considered an outbuilding?
An outbuilding is any structure that's part of your property but isn't attached to the main building, and you'll typically find them in the garden or at the end of a driveway.
You may know some of the everyday types, but more and more have appeared over recent years, including:
Greenhouses
Detached garages
Garden offices
Sauna/hot tub cabins
Outdoor living spaces/summer houses
The difference between outbuildings and extensions
Some consider anything added to the original property an outbuilding, but this actually isn't the case. If the structure is attached to the main building, then it is considered part of the main house.
Builds such as extensions, conservatories, sunrooms, and even attached garages are all still part of your house. The building has to be physically separated from the main home to be considered an outbuilding.
So, there isn't really all that much difference between outbuildings and extensions, other than the physical separation. However, it's always best to be clear to any insurer about what you do have as part of your home.
What can you do to take care of your outbuilding?
As with any building, outbuildings need care and maintenance – even more so during the winter months. While the weather in the UK can be unpredictable year-round, it's arguably at its worse during the winter.
Keeping on top of your outbuilding maintenance will not only help with its longevity – it will also keep it safe!
Here are a few of the more common ways in which you can keep your outbuilding safe and secure:
Look after the roof – this can be repairing any flaws or completely upgrading to a more robust material. An effective roof will help stop rain or snow getting in and stop things like rot – this is especially important for wooden structures.

Exterior treatments

– if you do have a wooden structure, applying a protective treatment will help keep the inside dry and stop the wood warping, causing potential structural issues.
Guttering – guttering is vital for any build but is again particularly important for wooden structures. They'll help keep the rain away from the building walls and help stop any rot or damage.

Plug any gaps

– filling in the gaps around the door or any windows will also help with protection. Using a foam or silicone filler will help keep the weather outside and the heat inside.
Insulation – if your outbuilding is somewhere you spend a lot of time and isn't used just for storage you may want to apply insulation to help make it more comfortable to be in.
Security – hopefully, your outbuilding already has some sort of security in the form of a door lock or locking windows. However, the better protection you have on the building, the safer it will be from the wind blowing doors or windows open, or even break-ins.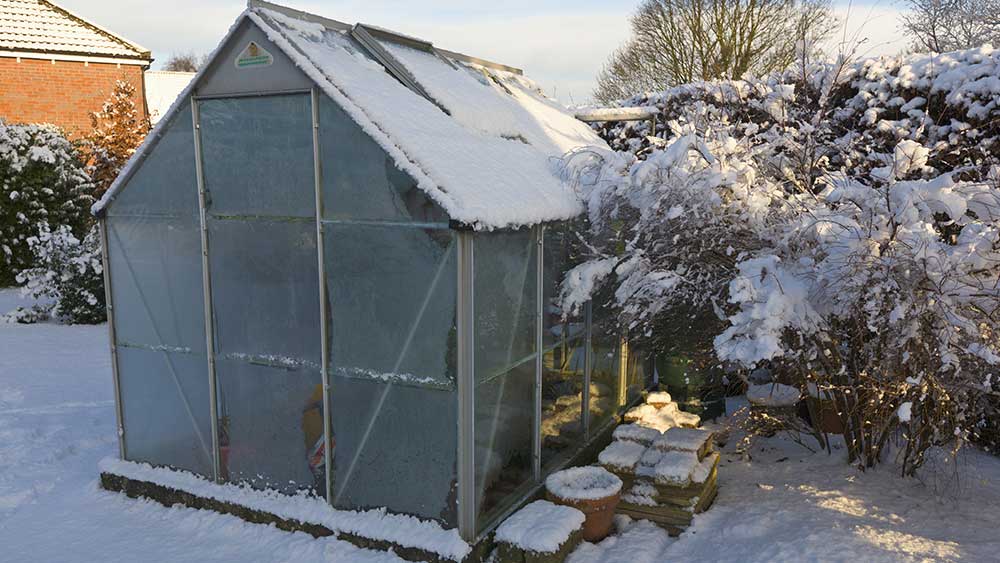 The kind of insurance you need for outbuildings
At AXA, we know that many of these outbuildings aren't just structures in the garden – they're part of your home.
That's why outbuildings are covered as standard as part of our buildings insurance, and its contents are covered with our contents insurance offering. However, the cover you have will depend on what type of policy you have with us.
Our buildings insurance cover extends to outbuildings, protecting it against floods, fires and storms.
All of our home insurance policies cover the contents of your outbuildings, with varying levels of protection.
Our HomeSmart product insures contents for up to £2,500, while our HomeSure and HomeSafe products have a higher limit of up to £5,000.
Accidental damage is included as standard with HomeSafe, and you can add it as an optional extra with HomeSmart and HomeSure.
What can result in higher insurance costs or no cover?
When thinking about this kind of insurance, there are some things that could increase your premium, or even make it uninsurable. These include:
Maintenance

– it's essential to keep any building in a good state of repair

No security

– if your outbuilding doesn't have any locks or alarms, this could make it a target to thieves

Displaying valuables

– if you have expensive items on display through a window, such as a computer in a garden office, this can also make it a target, whether you have security in place or not

Non-regulation builds

– certain criteria needs to be met to build without planning permission

Not on your property

– if you live adjacent to a field or unused land and build off of your property grounds, this will not be covered by your policy unless it is included as part of your property's deeds
Just because an outbuilding isn't attached to your house doesn't mean it's not part of your home. Showing it the same care as the rest of the home will keep it in good shape and protect it from damage or winter weather.
We know that accidents happen and that no one can predict the unexpected. With AXA Home Insurance, we'll help make sure that your outbuilding feels as safe as your home does. Get a quote today.