Make protecting your property a breeze before, during and after high winds
How to protect your home before, during and after high winds hit.
The onset of winter weather brings with it strong winds, which can not only put serious strain on your home and rental properties but result in unexpected damage to your bricks and mortar buildings as well as your wallet.
But what exactly constitutes gusts and high winds and how are they measured? According to the Met Office, a gale is defined as a surface wind with an average speed of 34-40 knots (39-46 mph), whereas terms like severe gale or storms are used to describe winds of 41 knots (47 mph) or greater.
Such high speeds can wreak havoc on your home, so protecting your property before this inclement weather touches down is a priority.
Here, AXA offers some tips on how to best batten down the hatches so you and your property can ride out high winds safely – and hopefully damage free.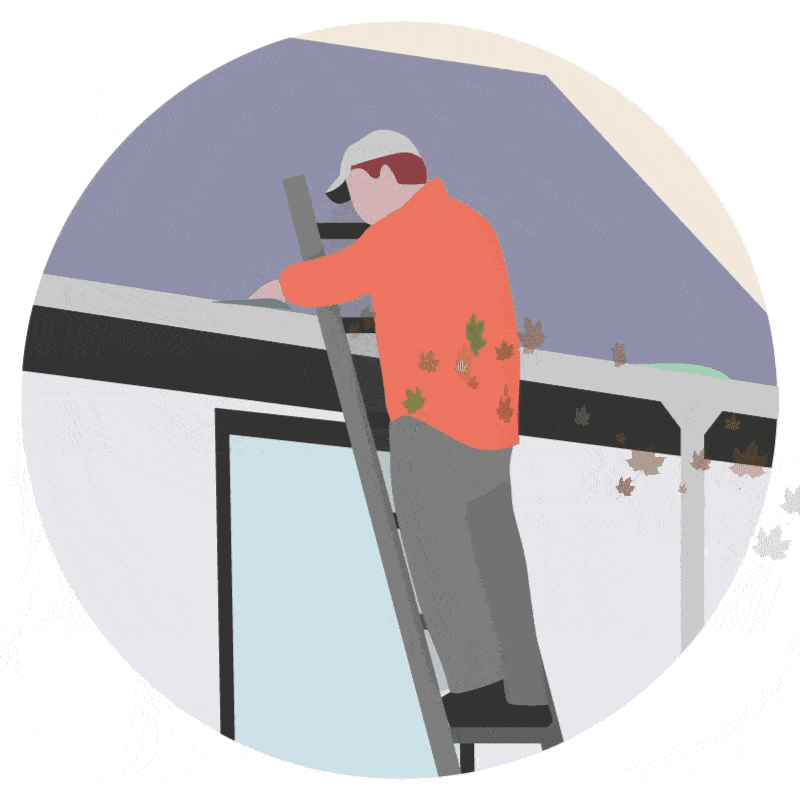 Before high winds hit
Get your roof ready
Your roof can be one of the most vulnerable parts of your home during high winds, so it's vital to check for missing tiles and ensure everything is secure before bad weather bites. Debris on the ground from broken slates or tiles and leaning chimneys are tell-tale signs that your roof may need some TLC. It's a good idea to get your roof checked by a professional at least twice a year to prevent any problems from worsening.
Clear your pipes
Check that all guttering and pipes are fixed securely and free from debris to prevent overflow and damage to plasterwork. High winds can seriously damage guttering so try to carry out regular checks throughout the year.
Draught proof
To prevent chilly draughts causing the temperature in your home to plummet, why not try draught-proofing windows and doors with sealant or draft excluders? Not only could this help keep your windows from rattling and your home cosier, you'll also use less energy to heat your home – helping to make your household that little bit greener. Your wallet will also feel the benefit too as draught-proofing around windows and doors could save you around £25 per year.
Strong and sturdy
Make sure all fences and posts are as secure as possible – you don't want them to cause damage to any other parts of your property, or worse, anyone else's. Similarly, secure entry doors with suitable hinges, and be sure to lock garage doors.
Damage limitation
Before high winds hit, shift essentials like food and clothing and other valuables to safe spaces in your home and move furniture away from the walls to limit damage. 
Park up
Where you can, park your car in a garage to keep it safe from trees and other objects uprooted by strong gusts. Make sure to check that your car insurance provides you with the right cover so that you can have peace of mind knowing that you've got the protection you need when you need it most.
Gut the garden
Trampolines are often the first victims of high winds, so keeping a tidy garden will help add to your sense of calm in the eye of storm. Use your shed or outhouses to store away flower pots, garden gnomes, garden furniture, barbecues, children's toys, bikes, lawnmowers and anything else that's at risk of being blown away in windy weather.
Time to trim
Before high winds hit, get green-fingered by getting rid of overhanging, loose, or dead branches to prevent them from breaking off during strong gales and causing damage to your home and its surroundings.
In the height of the high winds
Keep an emergency kit on hand
This could be especially useful if stormy weather results in a power cut. Basic items to include in the kit are: a list of emergency contact numbers, home insurance documents, torches, tinned food and drinking water, blankets and warm clothing, instructions on how to safely turn off your power, water and gas and a first aid kit.
Keep your finger on the pulse
Keep your eyes peeled on social media updates, watch out for weather warnings and listen to local media for any weather updates that may affect you so that you can prepare against and act accordingly during the height of high winds.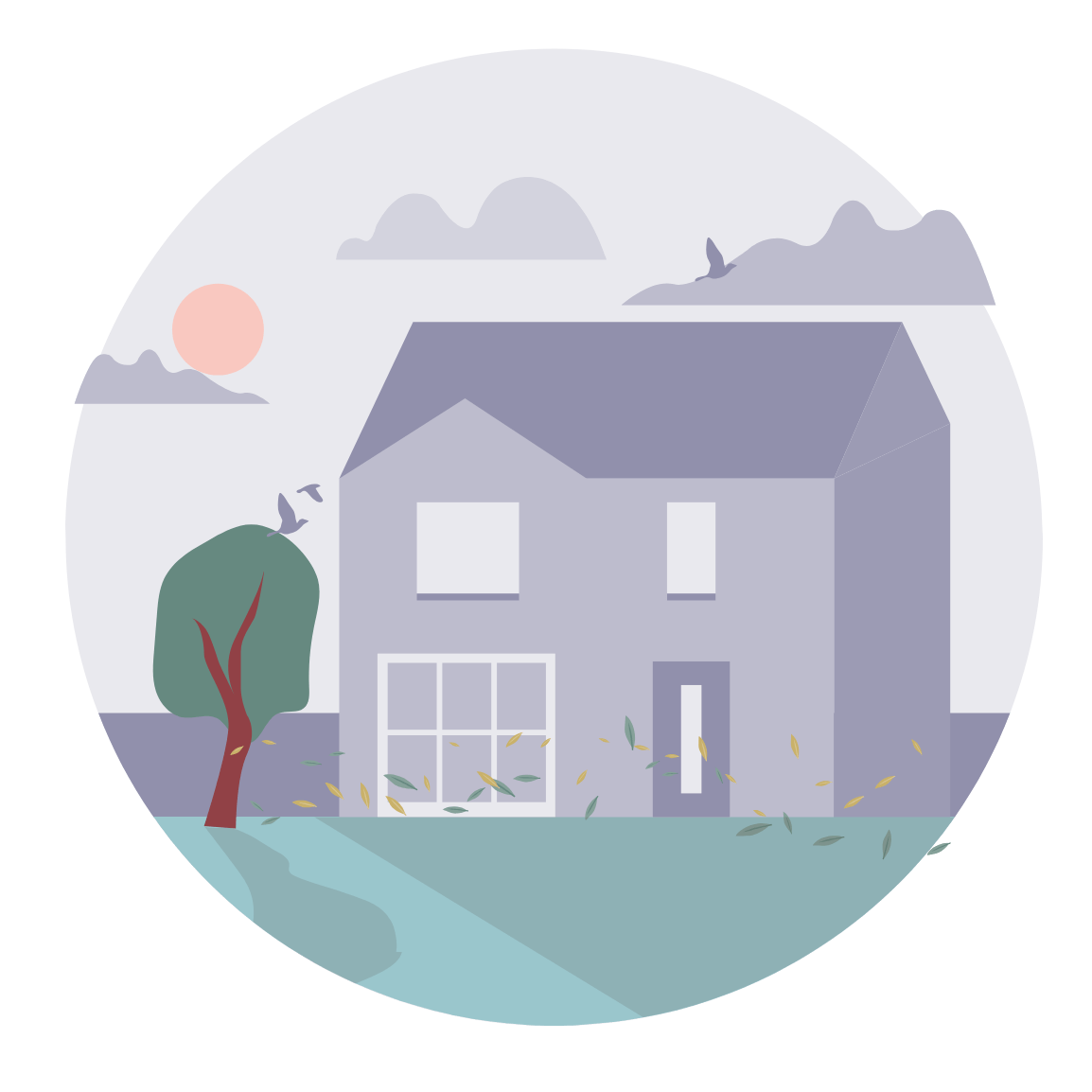 Don't drive if you can help it
If you absolutely must drive, take it slow, be extra cautious and use your lights to make your car more visible. Keep a safe distance from other vehicles and if you can, try not to drive high-sided vehicles. For more tips, read our guide on how to stay safe behind the wheel during high winds.
After the gusts die down
Wait it out
Don't attempt to make any repairs and only go outside when it's safe to do so. Always wait for professionals to deal with any downed power cables or structural damage.
Act swiftly
If your property is damaged following high winds, try to report a claim as soon as possible and always check with your insurer before arranging any repair work. If necessary, get emergency repair work done immediately to prevent further damage. Remember, policies don't cover damage caused solely by wear and tear or poor maintenance, so it's a good idea to keep your property in tip top condition to further safeguard it against inclement weather.
Don't throw out
Make sure not to throw out goods damaged during the storm. Keep all receipts and relevant paperwork in a safe place as you may need them to help process your claim.
Get snap happy
If you're able to, take photos or videos of the damage to your property as this may help support your claim.
Even if you do put all the above safety measures into action, there's still the chance that your property could be damaged by high winds. That's why it's a good idea to get to grips with the ins and outs of your home, contents and car insurance before windy weather hits so that you know exactly what you're covered for if the worst happens.
Stay protected with AXA – whatever the weather
When extreme weather hits, it's important to understand the ins and outs of your insurance policy. Find out more about buildings insurance from AXA and make sure you have the right cover you need to stay protected whatever the weather.