How to keep your cool and your property warm from freezing winter weather
Follow our tips to keep your home safe and warm against freezing winter weather.
From building snowmen and sledging to the bright lights of the most wonderful time of the year, there's plenty of things that make winter a wonderland.
But as Jack Frost nips the air, causing the mercury to plummet to finger-numbing sub-zero temperatures, there's snow place like home to keep cosy and warm as the winter weather outside turns frightful.
Understandably, this makes protecting your property against freezing conditions one of your foremost priorities. And with frozen pipes and water damage just the tip of the iceberg of issues that the woes of winter weather can wreak on your home, it's easy to have a meltdown at the thought of such a mammoth maintenance to-do list.
That's why we've rounded up some of our top tips to help make your home safe against the winter chill from the inside out, so you can keep calm and (hot) cocoa on.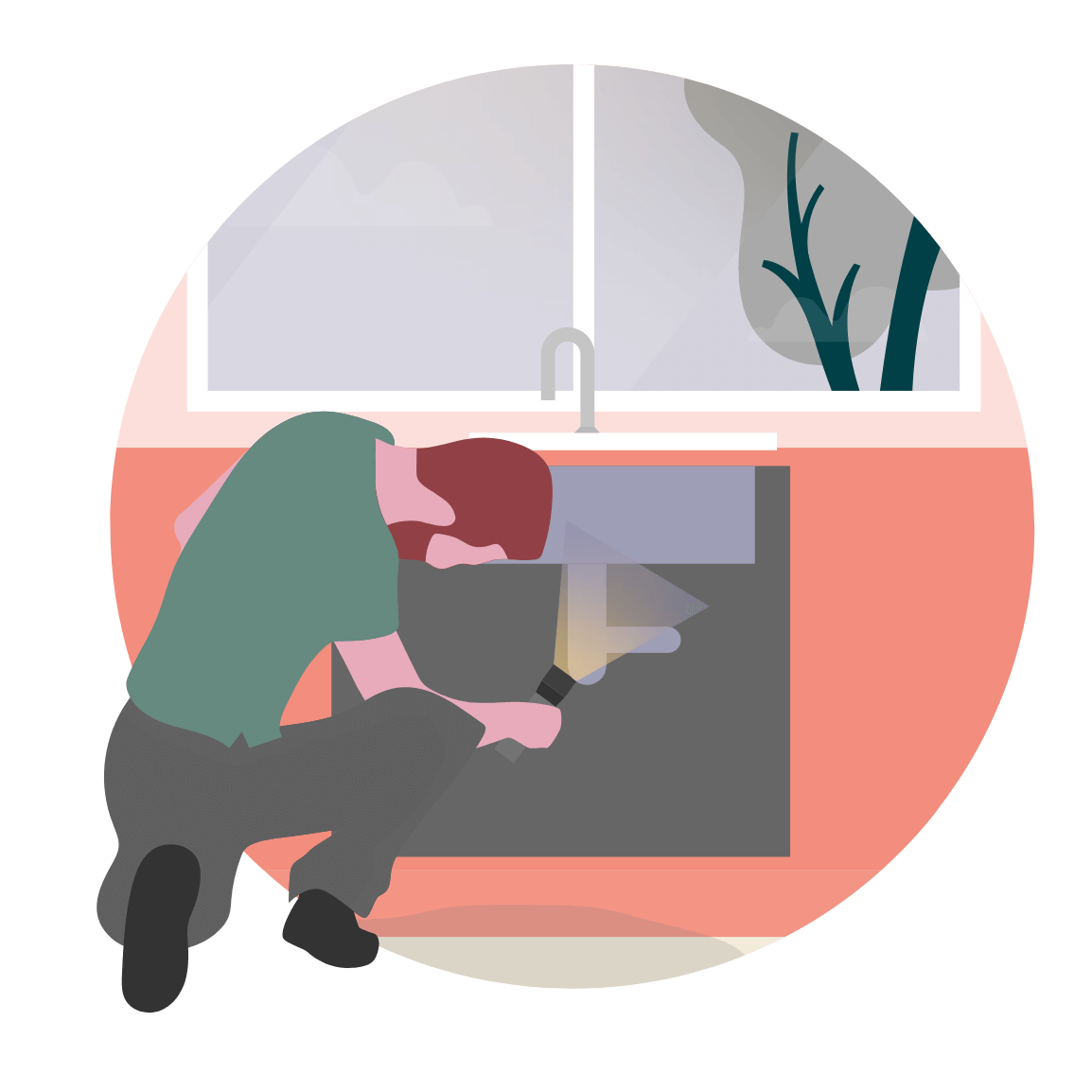 Pre-snow and frost checks
Get roof ready
Aim to get your roof inspected by a professional at least twice a year. Look out for debris from broken slates or tiles on the ground surrounding your property and keep your eyes peeled for leaning chimneys, as these could be tell-tale signs that your roof needs some TLC. Getting roof problems rectified sooner rather than later could help prevent further damage to your home and your wallet.
Protect your pipes
The chilly climate can wreak havoc on your home's pipes, inside and out. To prevent them from freezing as it gets cooler, insulate all external pipes (where possible) with weather-resistant insulation as well as those in unheated internal areas such as crawl spaces, garages and lofts.
Heads up for header tanks
If your header tank is stored in your loft, make sure it's properly insulated against the elements. Failing to do this could cause the water in the tank to freeze and expand in cold temperatures, leading to splits and cracks in its walls. Once the ice begins to thaw, the resulting water could leak into your home below, which could prove costly. If a cold snap is forecast, check your tank for signs of wear and tear and get any issues sorted as quickly as you can.
Ditch the draughts
Invest in weather stripping to help keep more warm air inside and chilly draughts out. Easy to fit and cheap to purchase, this method can even help improve the heat efficiency of your home. Windows, doors, vents and fans, letterboxes and mains supply lines tend to be the most common areas for air leaks, so keep these prime suspects in mind during your draught-excluding investigation.
Get your mitts on some grit
From David Plowie and Gritney Spears to Luke Snowalker and Gritsy Bitsy Teeny Weeny Yellow Anti-Slip Machiney, Britain has arguably the best named gritters in the world that work tirelessly to keep our roads ice-free in the winter months. But it's also a good idea to build your own stash of sand and grit to use with your snow shovel to keep your property's paths and steps safe in freezing conditions. Nicknames for your private grit collection optional.
Guard your green space
Frost can be fatal to your green-fingered creations, so bring potted plants inside and mulch outdoor plants before clearing away garden hoses, furniture and toys to prevent them from becoming obstacles in heavy snow. It's also a good idea to get pruning back any overhanging branches that are likely to collect snow as the added weight could cause them to break, which could result in damage to other areas of your property.
Keep your mind in the gutter
If gutters are blocked with leaves and dirt before snowy or icy conditions hit, then water cannot flow through them freely. This means that when the temperature drops, large bodies of trapped water could freeze up, with the additional weight putting an extra strain on your property's structure. To prevent this potential damage, set aside time in spring and late autumn to make sure your gutters are gleaming.
Fireplaces
If you're lucky enough to be able to chill out and watch the flames dance around your open fires on dark nights, cleaning out your fireplace should be a burning issue before the onset of winter. Clean out your chimney to remove soot, blockages and built-up creosote to help improve the air ventilation of your room. This is also a great opportunity to check smoke and carbon monoxide alarms, ensuring that batteries are replaced every 12 months and detectors are completely replaced every 10 years.
Park up
If possible, keep your vehicles in a garage or under cover. If you must park out in the open, make sure your vehicle is kept away from buildings and trees, where it's more likely that falling clumps of snow or ice could result in some nasty damage.
Show your loft some love
It's imperative that your loft is properly insulated and ventilated. If it's too warm during snowfall it can result in the formation of an ice dam. This is when snow melts quicker on the upper, hotter part of the roof and the resulting water runs toward the colder eave and freezes into ice, blocking the guttering. As this ridge of ice accumulates over time it can back up under the roof shingles (where it melts again) causing damage to walls, ceilings, attics, insulation and, in worst case scenarios, living spaces. If you feel your loft is poorly insulated, seek professional help to help prevent too much heat transfer from the living areas of your property.
Stock up
Whenever bad weather is forecast, the first thing many people do is rush to the shops to get their hands on as much milk and bread as they possibly can. To avoid the retail rush, keep a home emergency kit on hand so you can stay cosy and calm if the weather worsens. This should include non-perishable food, drinking water, spare batteries, a torch, first aid kit, warm, water-proof clothing, blankets, important insurance documents, instructions on how to turn off mains supplies and emergency contact numbers.
When freezing weather is in full swing
Keep your home hot
Try to keep the heating on for at least an hour a day to keep your home warm and water running through your pipes. If you know you're going to be out and about when the temperature drops, consider setting a timer for your heating to help keep everything ticking over smoothly. Remember, if you plan on settling down in front of your open fire to ride out the worst of the weather, try to use only seasoned hardwood to reduce creosote build-up, always use a fire screen to control flying embers and never put ashes in with the rubbish.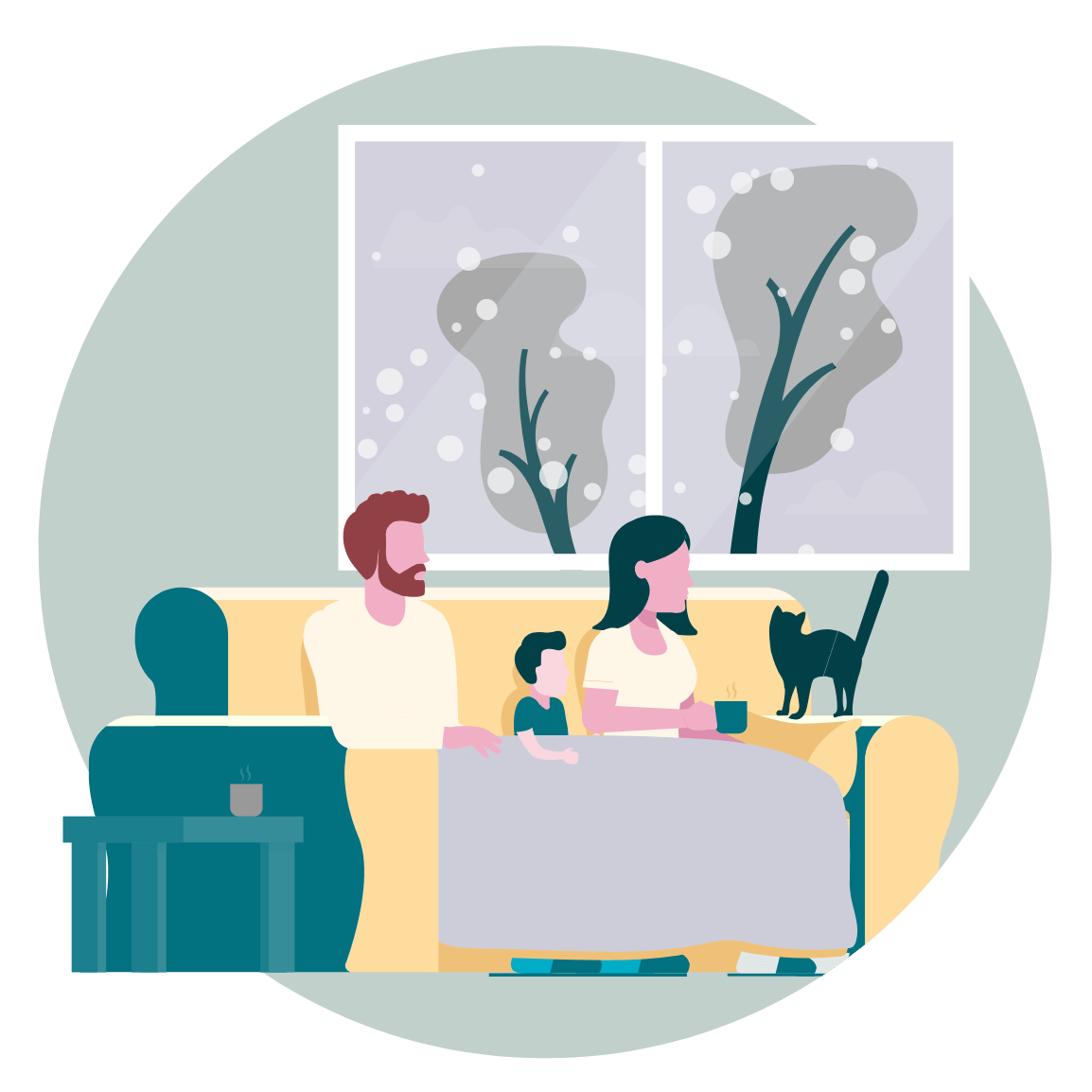 Don't panic about pipes
When it's freezing outside, burst pipes can be one of the biggest risks to the interior of your home, so if a long cold-snap is forecast, leave the cabinet doors under sinks open to allow heat to circulate and help prevent any potential pipe problems. But if the worst does happen, there's plenty you can do to prevent any further damage. Here's what you need to know:
How to thaw out frozen pipes
1. Check for leaking joints or bursts in the pipes. Do not attempt to thaw out frozen pipes by turning on your central heating boiler.
2. Once you've located any frozen sections, gently heat with a hot water bottle, hairdryer or heated cloth.
If you have a burst pipe
1. Locate your stop valve and turn off the water as quickly as you can. If you have a major leak, it's a good idea to turn off your electricity mains too.
2. Turn on all cold taps to drain the system. Never turn on the hot taps as your hot water cylinder may collapse if the pipes on its route are frozen.
Remember, if you're unsure about carrying out any of the above on your own, always seek the help of a professional plumber.
Keep it clear
A snow shovel and a stash of grit will be your most effective combination to keeping the paths and stairs around your property clear, safe and ice-free. In the event of heavy snowfall, try to remove build-ups (if it's safe to do so) so that you have ease of access in and out of your property.
Stay on weather watch
Listen out for weather updates across TV and local radio and keep an eye on the Met Office's weather warnings so you know when the worst of the weather will pass or if you need to consider changing your plans if the situation deteriorates. Remember, you should only leave your property or drive in winter weather if it is absolutely necessary.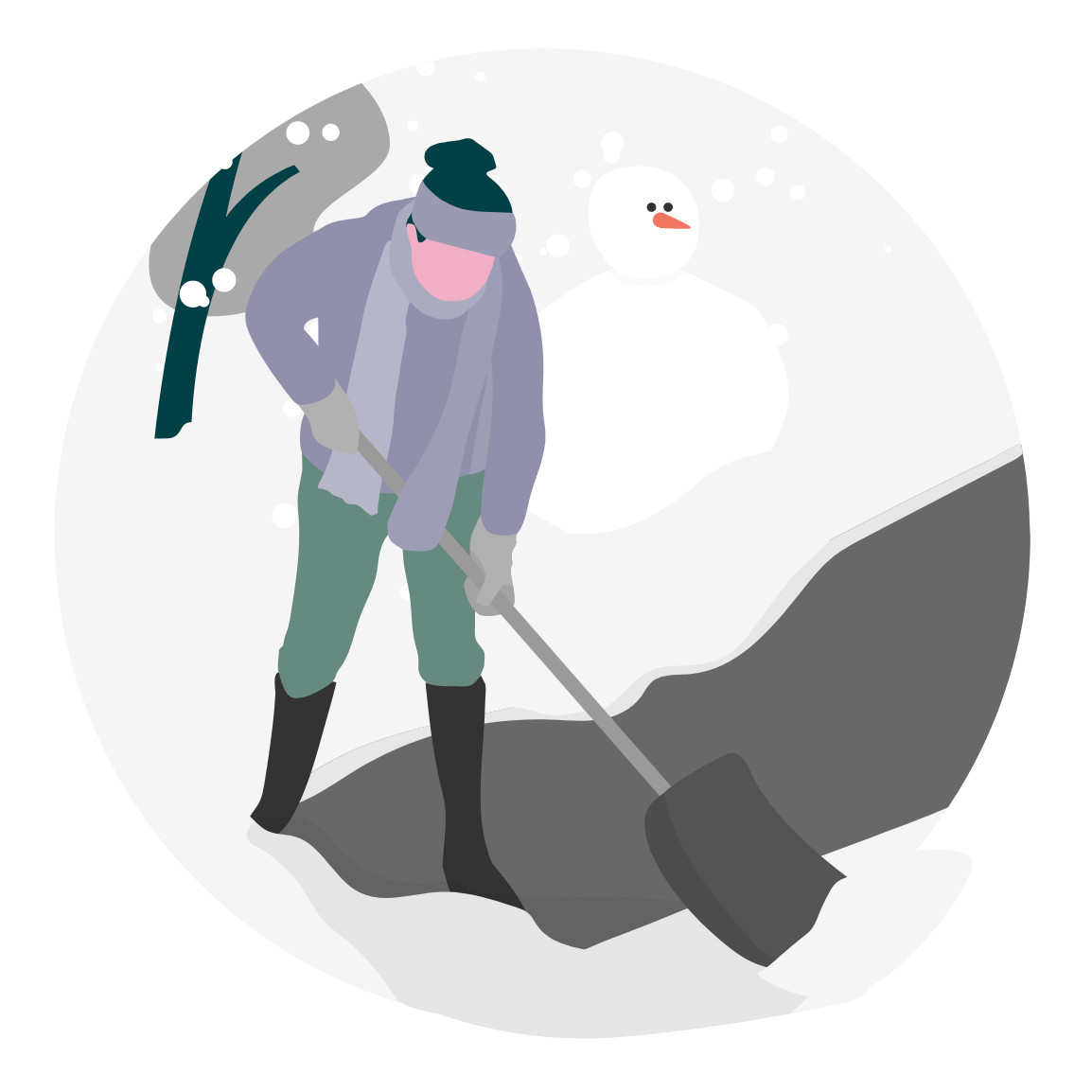 When the weather begins to thaw
Assess the situation
Once it's safe to go outside, it's time to inspect how your property has fared against the winter bite. Start by checking for frozen pipes on the exterior of your home and begin clearing the surrounding paths, using grit and salt to prevent ice and frost from reforming. When it comes to inspecting the health of your roof, never inspect it on your own as conditions are likely to still be too precarious. Instead, take a ground's eye view and if you suspect that your guttering is blocked or an ice dam has formed, call in the professionals to get your roof right as rain.
If the worst happens
No matter how much you prepare, sometimes damage from winter weather is unavoidable. If you're unlucky enough to have your property damaged by wintry conditions, don't get frustrated – act. Contact your home insurer as soon as you can to seek out advice on next steps before documenting the extent of the damage by snapping plenty of photos. Keep references to the adverse weather – such as newspaper clippings and online articles – as further evidence of how your area was affected by the freezing conditions. If there is significant damage to your home, the quicker you act by arranging emergency repairs, the better. Always keep receipts as additional proof for your insurer. 
Take time to reflect
When your house is shipshape once again, it might be a good idea to take stock of what you've learned and update your home emergency plans and kit accordingly. It's also worth considering whether the current level of home insurance you have is suited to your needs, or whether it's time to enhance your cover for additional peace of mind.
Let's face it, we all love a snow day. But it can be frustrating when extreme freezing conditions and heavy snowfall wreak havoc on your home and put your plans on ice. Thankfully, you can remain one step ahead of Jack Frost by implementing the home protection measures listed above and hopefully avoid the pitfalls of cold weather – leaving you more time to spend on making your winter a winner.
Stay protected with AXA – whatever the weather
When extreme weather hits, it's important to understand the ins and outs of your insurance policy. Find out more about buildings insurance from AXA and make sure you have the right cover you need to stay protected whatever the weather.