Looking for our accident guide?
Download and print a copy of our accident guide to keep in your car.
Be prepared - then get in touch
It's best to have all the information about what happened to hand about your claim, before you get in touch with us. But don't worry if you don't, we can still get your claim underway, and we'll give you all the support you need to help make it all as stress free as possible.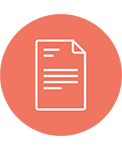 What will you be asked for when you call?
Your

personal details

, and preferably, your

policy number

- you can get your policy number from your AXA account.
Tell us

what happened

- and

what damage

there is to your vehicle. If you think it's necessary, take photographs of the scene and the car, but only if it's safe to do so.
Details of

any witnesses

- or any other people who were involved in the incident.

Details of 3rd party

- make sure you get the names, vehicle registration, insurers (including telephone numbers) and contact details of anyone else involved in the incident.

Dashcam footage

- if you've told us you have a dashcam, we may ask for footage relating to your claim.

Police reference number

, if applicable - you don't have to get the police involved when you have a bump, but if you do, you'll get a reference number from them a few days after your accident.
Tell us about your claim
When you call us, we'll quickly get your claim recorded, depending on the scale of the damage. It'll speed things up if you have all the relevant details to hand. If you choose one of our approved repairers, subject to availability, your car will be collected within 24 hours to start repairs, and repairs come with a lifetime guarantee. And, as an added benefit of using an approved repairer, you'll get a courtesy car2, so, you can simply swap your keys and be on your way.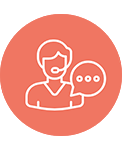 Claims outcome
We'll do our best to ensure a smooth and quick turn-around to get you back on the road as soon as possible. Once we've got everything sorted out for you, we'll send you a short survey asking you how you found the process—we'd love your feedback!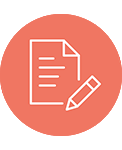 Personal car policy
If your personal car policy was purchased with AXA directly, call us on 0330 024 1305.
We're here to take your call:
Monday to Friday: 8am – 6pm
Saturday: 9am – 5pm (new claims only)
Sunday: closed
Bank Holidays: 9am – 4pm
If you've been involved in an accident and call outside of our working hours, please note we're only available to provide emergency assistance for the recovery of your vehicle if it's undriveable. If this service isn't required, please call back during office hours.
Car insurance claims contact numbers
Our UK-based team is ready to help if you need to make a claim.
Frequently asked questions
Making claims clearer
of car insurance claims in 2019-20201
Of our policy holders
7.4%
On average we paid out
£5,323
for each car insurance claim made
Why your claim might not be paid
Here are some of the most common situations where a claim might not be paid. We're sharing these to help you understand why this is, and help ensure that this does not happen to you.
Security
Always make sure your vehicle is properly secured. Don't leave your keys in the car or leave your car unlocked while you are not in it.
Driving under the influence
It goes without saying that, if you are under the influence of drugs or alcohol, DON'T get behind the wheel of a car.
If you have an accident while you are under the influence of drugs or alcohol, your insurance will not be valid.
If others drive your car
Before anyone else drives your car, you should have checked that they are legally covered to drive (full driving licence, no legal reasons preventing them from driving) and have the appropriate insurance to cover them in case an accident were to occur. Remember, even if your friend is allowed to drive your car under the DOC (driving other cars) cover on their own insurance policy, this only covers third party claims, and would not normally cover any damage they cause to your car.
To remove any risk to yourself, you can add relatives and/or friends to your policy as named drivers. This is particularly important if they'll be driving your vehicle on a regular basis.
Remember to consider the above if you are driving someone else's car.
Claims and convictions
When you take out your car insurance policy, always remember to disclose any motoring convictions or past insurance claims you may have made to the best of your ability. Not doing so can result in your policy being cancelled.
Keep your details up-to-date
A change in circumstances could affect your premiums, both positively and negatively.
Please let us know immediately if you move house, sell your car, receive a non-motoring conviction, or change the use of your vehicle from what it states on your certificate of motor insurance.
You can let us know at renewal if you changed jobs, or you or any named driver has received a motoring conviction.
The AXA claims service
Anyone will tell you that if you have to make an insurance claim, it can be a very stressful time, especially when your life's already busy. And we get that, that's why we're committed to making the claims experience as clear and as smooth as possible for you.
At AXA, we understand that no-one wants to make a claim on their car insurance. But with our professional support, we can help make a difficult time feel a lot easier, at the time you need it most, our claims specialists will be there to help you every step of the way.
Our UK-based team is here to give you expert care, whether registering a car insurance claim quickly and efficiently, keeping you up-to-date with everything going on, or organising our nationwide repairer network to take care of your car.
AXA car insurance gives you much more than peace of mind. We offer a lifetime guarantee on repairs3 from our network of approved repairer specialists following a car insurance claim. How reassuring is that!
What's more, when your car's looked after by our approved repairers, we offer free collection and delivery, and will even valet your car inside and out before it's returned to you – repaired and ready to go. We don't stand still, because your life doesn't. AXA, we're restless for a reason.
1 Data relates to personal Motor insurance claims for policies underwritten by AXA Insurance UK plc from April 2019 to March 2020 inclusive.
2 Subject to availability. 3 door 1 litre manual car provided whilst your car is being repaired by our approved repairer, or max 14 days for theft or total loss. Terms, conditions, exclusions and limitations apply. Repairers are not open on weekends, so, it can take up to two days before you get a courtesy car if your accident happens on a Friday night.
3 For as long as you own the car.