To enable us to help those customers who most urgently need assistance, please use our online tool to register your claim. Unfortunately, we currently cannot accept claims via the phone.
The only exceptions are if you are currently abroad and need to speak to someone, or if you do not have access to the internet. In that case, please do phone us and please bear with us as waiting times may be longer than normal.
For the latest information regarding our opening times, please visit AXA Insurance on Twitter or Facebook.
Exceptional travel advisory notice
As countries respond to the COVID-19 pandemic, including travel and border restrictions, the FCO advises British nationals against all but essential international travel (until at least April 15th). Any country or area may restrict travel without notice. If you live in the UK and are currently travelling abroad, you are strongly advised to return now, where and while there are still commercial routes available. Many airlines are suspending flights and many airports are closing, preventing flights from leaving.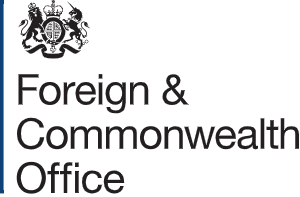 I have an upcoming trip
I am unable to travel due to the most recent update from the government. What should I do?

I am travelling to a sports event / concert / theme park but it is cancelled or closed because of coronavirus. Can I cancel my trip?

If I postpone my trip or change my destination will my insurance still cover me?

I have been advised to stay at home for 12 weeks due to my medical conditions and now can't travel. What should I do?
I am currently on a trip
The Foreign & Commonwealth Office (FCO) advises British people travelling abroad to return to the UK now, if commercial flights are still available.
International travel is becoming very limited as air routes close, land borders close and new restrictions are put in place that prevent flights from leaving.
If you're travelling abroad, you should:
Contact your airline or travel company now
Keep up-to-date with the Government's travel advice pages
For real-time updates, follow the FCO's embassy or high commision's social media for the country you're in.
I am abroad and my flight back has been cancelled. What should I do?

Am I covered if I contract coronavirus on holiday?

If I'm quarantined in a hotel, do I have to pay for the room?

What if I miss my flight because of quarantine?

Why do I have to wait for someone to pick up the phone?
I'm looking to buy travel insurance
If I buy a travel policy now, does it cover me for Coronavirus?

When can I buy travel insurance for my upcoming trip?
Making a claim
Things to check before submitting a claim to help us resolve it more swiftly:
Have you contacted your package holiday provider?

If not a package holiday, have you contacted your flight/accommodation provider?
Once you've completed these and you still have a reason to claim under your travel insurance, please read our instructions on making a claim online.
What do I need to make a claim?

I would prefer to speak to you, what can I do?

I have an existing claim and would like an update

How long will my claim take to be settled?
Time to make a claim
Once you've read the information above and are ready to make a claim under your travel insurance, please click on the following links depending on who you purchased the policy through.
AXA Direct customers
If you have an AXA Direct Travel Insurance policy fill in your claim online.
Other customers
Select the company from the list below that you purchased the insurance from to begin making your claim: