Since 12 June, AXA has been scouring the UK to find the two best new startup business ideas.
We received hundreds of entries which have been whittled down by our judging panel, with the two deserving winners each receiving a package of support designed to make their business dreams a reality.
They'll receive:
£25,000 of business funding to get their ideas up and running
Mentoring from AXA's Startup Angels: Holly Tucker MBE of Not On The High Street; Raphael Sofoluke of The UK Black Business Show and UK Black Business Week; and Ian Theasby & Henry Firth of BOSH!
Business insurance for their first year courtesy of AXA1
The judging is done. Are you ready to meet the two winning startup businesses?
Meet the AXA Startup Angel winning businesses
Meet the AXA Startup Angel winning businesses
The Association of Black Event Professionals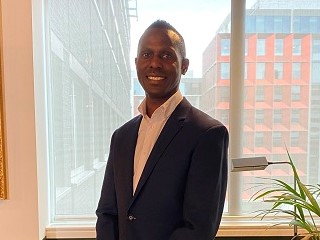 The Association of Black Event Professionals is a membership, community and collective launched by Nadu Placca and her team, which is designed to be a single voice to reflect and take care of the needs of black professionals in the events industry.
Their goal is to create a safe space for black professionals in the industry to network and engage in training and development. A community to represent the specific needs of black professionals.
Chair of the Association, Aaron Raybe, says:
"After the George Floyd incident, a week later the whole events industry was tweeting about Black Lives Matter and posting this black tile. And at that time black people were going through a lot of pain, a lot of trauma. Being black in any industry can be a challenge, but particularly in something like events, which is actually the fifth most stressful industry to work in in the world. So as a collective, as a group, we went off to seek help and guidance from the existing associations. But what we found was there was nothing that could actually meet our needs.
We then decided to run a report just to see how well we were represented across those associations. We had our suspicions, but we needed the data. We ran the report and the data came back showing that there was no black representation at a senior level across any of the existing associations.
And that was the moment. We were looking to hold the associations to account and then collectively, myself, Nadu, Eunice and Nicole, we just thought: 'why don't we just do this ourselves?'
Winning the AXA Startup Angel competition is absolutely huge for us because it enables us to now begin work. We've got a programme of activities that we need to get under the skin of to create the services which will serve the needs of our members. And from a marketing perspective people will now know that we are coming and that we'll be there to serve their needs and in turn serve the industry.
As a team we're feeling so excited at the prospect of making this a reality. We've got work to do."
BOLDmen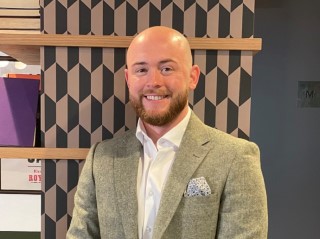 BOLDmen is a brand new full scalp care kit for men. It's a range of skincare products specifically tailored to men who have either lost their hair, shaved their head or are thinking about doing so.
Realising there was a gap in the market for men like himself who wanted to adequately care for their scalps after going bald or shaving their heads, Ben Elderkin-Shute doesn't just want to create a new skincare product – he wants to change how men feel about themselves.
"The goal is to completely flip the narrative. For so long I was told that I needed to have hair to feel a certain way. I want to create a range of products for men that will make them feel empowered. So that's where BOLDmen comes in.
The idea started probably when I was about 22 or 23. I realised I was starting to lose my hair and I started looking online for ways to solve it. I didn't realise just how insecure about the whole thing I was. From buying a shampoo that promises to make your hair thicker, to a particular vitamin that encourages hair growth… and that can eventually lead on to things like having surgery done, which is pretty much where I found myself. I came very close to paying an extortionate amount of money to have a hair transplant.
When I finally shaved my head I looked at myself I thought: 'why was I so insecure?'. All of this weight was lifted from me and I just felt this new sense of empowerment and confidence.
And it made me realise just how good these brands' marketing was, to make me feel like I had to look a certain way or that I needed my hair in order to feel masculine or confident. And I started to realise that there's nothing out there for guys like myself, and as soon as I realised that I got this fire inside me. This is something I have to do.
Winning this competition means so many things. Knowing how I felt a year ago, just how self-conscious and insecure I was, compared to how I feel now, and knowing that I'm in a position where I can create a product that can hopefully help guys in that situation to feel like I do now? That's just brilliant."
Follow the AXA Startup Angel winners on their journey to becoming successful startup businesses over on Business Guardian Angel, or follow us @axainsurance for regular updates.
Terms and conditions apply.
1 Twelve months of Business Insurance. AXA will undertake a review of the business' insurance needs and will cover the cost of 12 months' worth of premium to the Winner. The cover will only be in respect of Property and/or Liability insurance (Motor is excluded), and should be taken out through AXA directly or if advised by AXA, through an AXA nominated intermediary.