1. Be prepared - then get in touch
It's best to have all the information about what happened to hand about your claim, before you get in touch with us. But don't worry if you don't, we can still get your claim underway, and we'll give you all the support you need to help make it all as stress free as possible.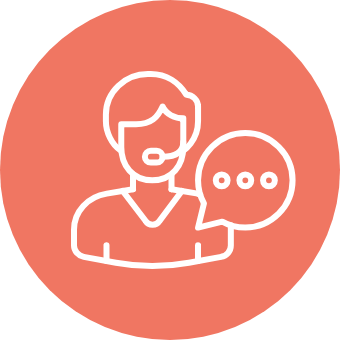 2. Tell us about your claim
It's important to tell us about a potential claim as early as possible. If you're worried about a situation that could lead to a claim, don't hesitate to contact us – our claims specialists will be able to talk you through your concerns and identify the best course of action.
To make sure we can deal with your claim as quickly and clearly as possible, please use one of the following options to get in touch.
Before you make a landlord insurance claim, you should take all reasonable steps to prevent further loss or damage, recover lost property, ensure the building is secure and minimise the claim.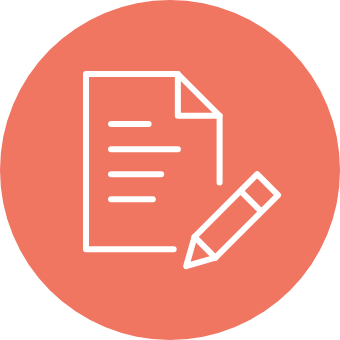 3. Claims outcome
We'll do our best to ensure a smooth and quick turn-around to get your property back on its feet as soon as possible. Once we've got everything sorted out for you, we'll send you a short survey asking you how you found the process—we'd love your feedback!
Find out the most common situations why a claim may not be paid.
Frequently asked questions
Making claims clear
At AXA, we have a responsibility to be as clear as possible to our customers. So we want to explain some common situations where a landlord insurance claim might not be paid – to help ensure this doesn't happen to you.
We may refuse to pay your claim if:
You don't make a 'fair presentation of risk' to us (this means you need to tell us everything that could influence our decision to insure you – and applies prior to the start of your policy, if anything changes during your insurance period, and before your renewal)
You don't tell us of changes in tenancy or occupation within the property
Damage to your property is caused by a gradual deterioration or wear and tear
Your property isn't kept in a good state of repair or damage has occurred over a period of time due to lack of maintenance
You don't comply with the policy conditions.
Anyone will tell you that if you have to make an insurance claim, it can be a very stressful time, especially when your life's already busy. And we get that, that's why we're committed to making the claims experience as clear and as smooth as possible for you.
At AXA, we understand that no-one wants to make a claim on their landlord insurance. But with our professional support, we can help make a difficult time feel a lot easier, at the time you need it most, our claims specialists will be there to help you every step of the way.
Our UK-based team is here to give you expert care, whether registering a landlord insurance claim quickly and efficiently, keeping you up-to-date with everything going on, or organising an authorised contractor to help you with your property emergency.
Contacted by a fraudster or fallen victim to a scam?
Report this to us right away and we'll take it from here and let you know what to do to stay safe.
*Our claims office is open Monday to Friday 9am to 5pm, excluding bank holidays, but any calls outside of these hours are picked up by our out-of-hours claim team on a 24/7 basis. Calls are charged at local rate and may be recorded or monitored.
Underwritten by AXA Insurance UK plc. Terms, conditions, eligibility and exclusions apply.