What is AXA Startup Angel?
When you're first starting out, the best advice you can get comes from those who have been in your shoes. That's why we created AXA Startup Angel. This competition gives budding entrepreneurs the chance to turn their business dreams into a reality.
In 2023 we ran AXA Startup Angel in partnership with the Evening Standard for a second year to offer 6 of the most promising up and coming businesses from across the UK a variety of incredible prizes and first-class mentoring.
Meet the 2023 AXA Startup Angel winners
Check out the video below to see the moment our winners found out they had won.
Introducing our AXA Startup Angel 2023 top prize winners
Our two top prize winners won £25,000 of startup funding to help launch or support their business, as well as mentoring advice from our expert Angels and business insurance for a year thanks to AXA. So, let's meet our winning businesses.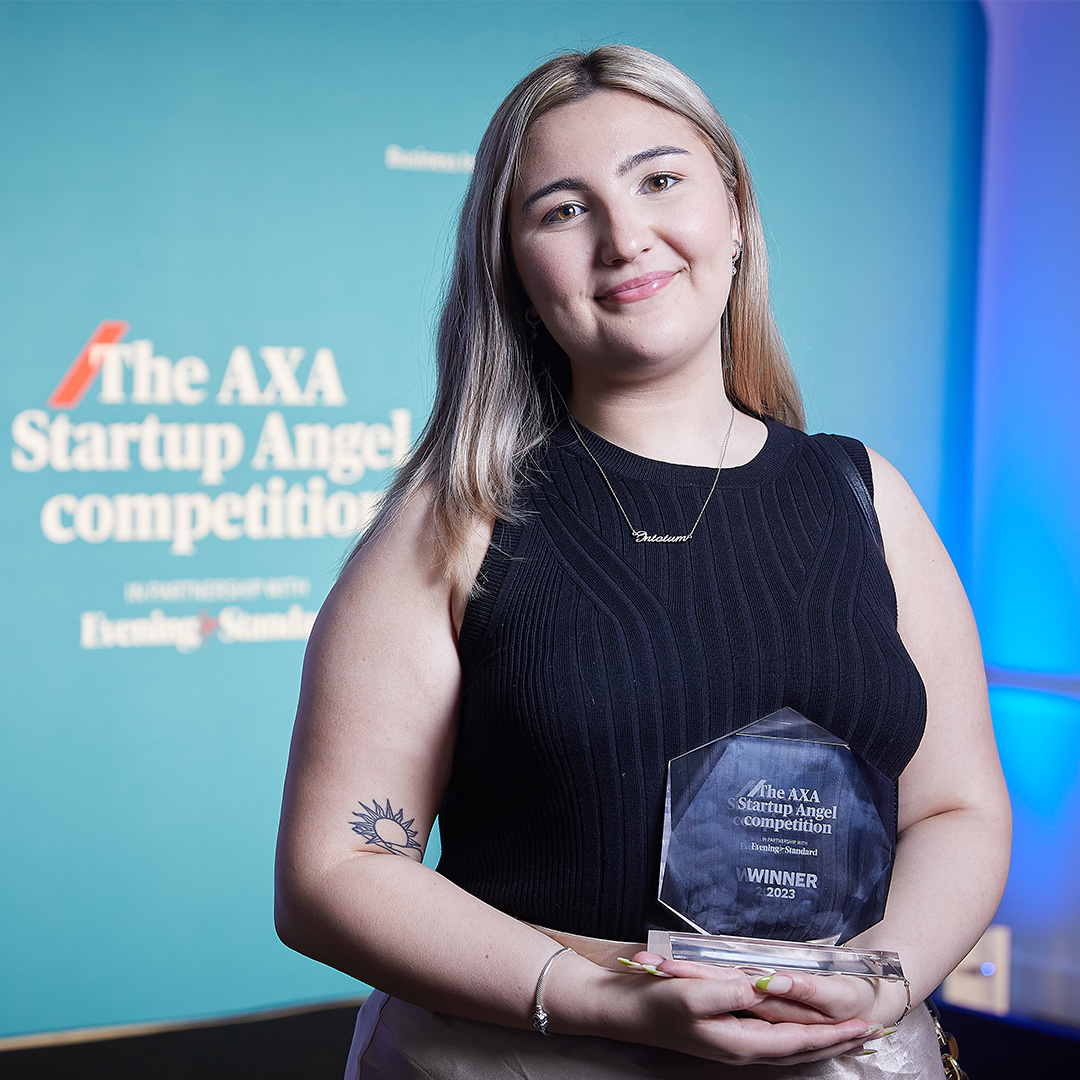 Hanan Tantush
Founder, Intotum
After her normally well-dressed grandfather had trouble finding clothes that suited him post-stoma surgery, Hanan Tantush realised that there was a lack of comfortable, stylish, and affordable fashion for people with a variety of disabilities. With a mission to ensure that everyone can find clothes that they feel good in, Hanan created Intotum, an adaptive fashion brand. Currently, she works as a solo-founder and is hoping to launch her first range by Easter of 2024.
Want to learn more about Intotum? Read our winners interview with Hanan to find out more.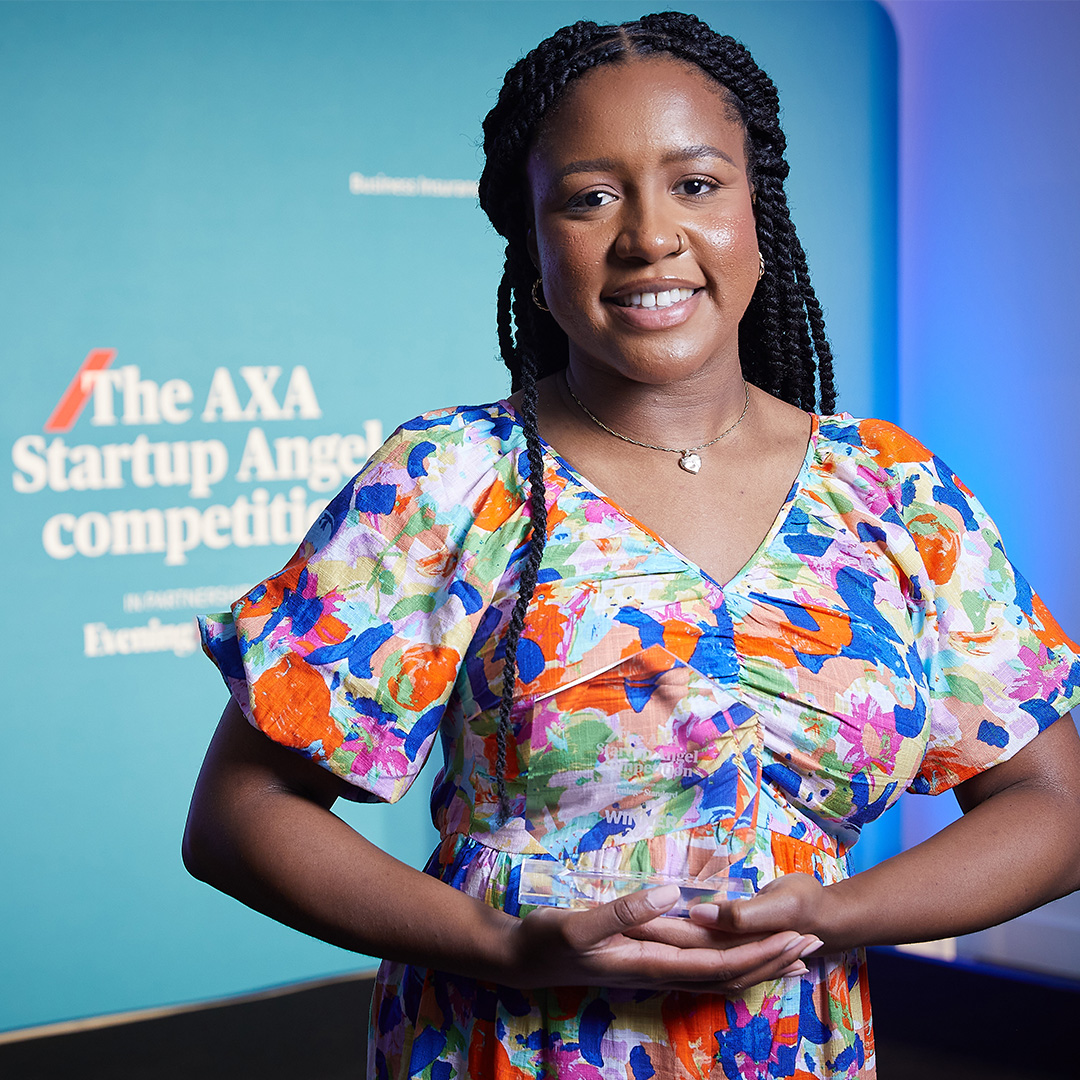 Olivia Hylton
Founder, Sistren
20,000 missing in industry, 5x more likely to die, a 26% wage gap – these are the stark statistics facing Black women that Olivia Hylton, founder of Sistren, pulled out in her video application. Olivia seeks to reduce the social isolation and systemic inequities that lead to this huge disparity. Currently working as a solo-founder, Olivia has bootstrapped to start an app that creates a connected community for Black women where they can share advice and support each other.
Want to learn more about Sistren? Read our winners interview with Olivia to find out more.
Who were our 2023 runners up?
On top of our two main prize winners, we also chose three runners up who each won a £10,000 digital ad campaign with the Evening Standard and mentoring from the team over at the Evening Standard.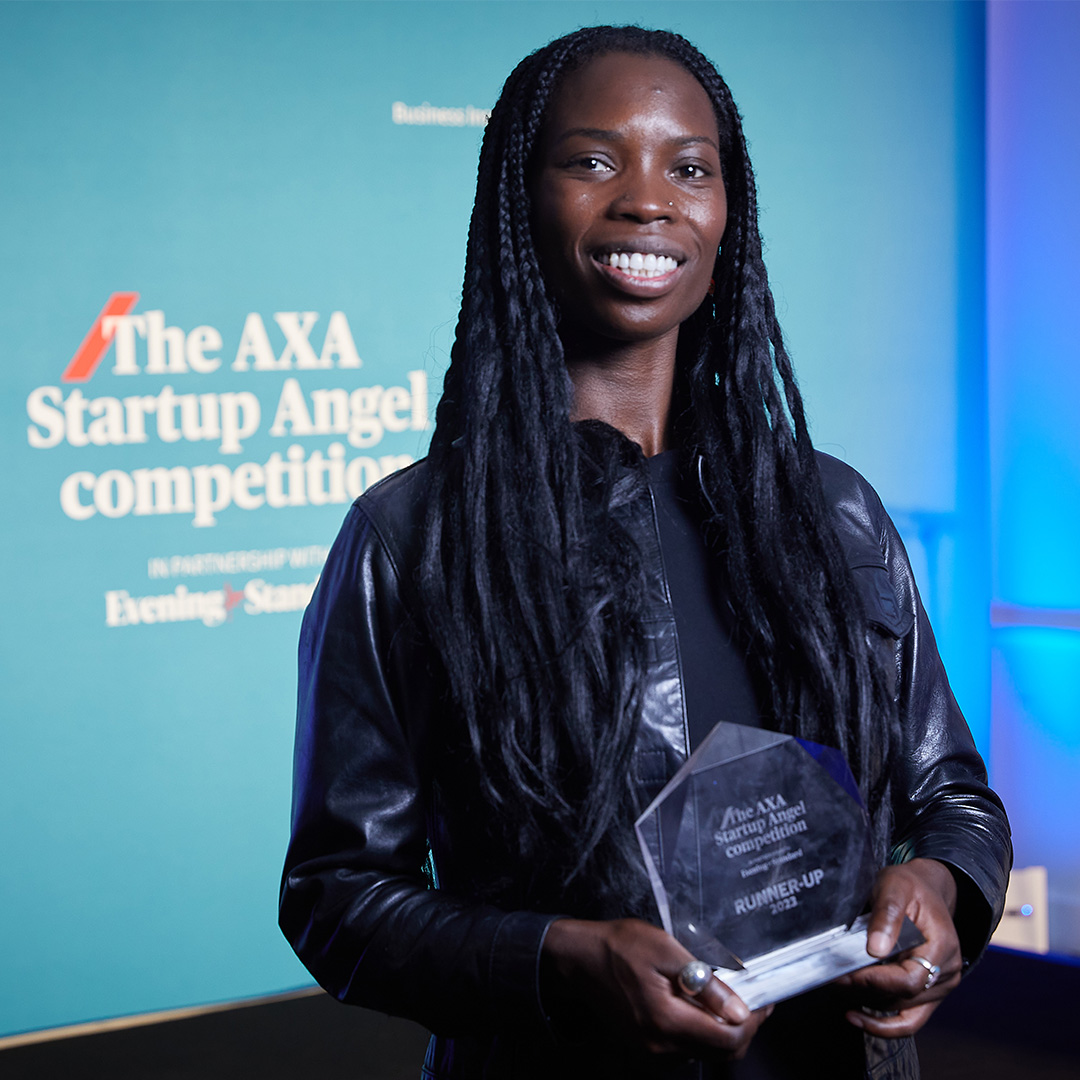 Falilat Omodudu
Founder of In the Air
In the Air is a circular, product-based service that improves air quality by making pollution-absorbing plant pots, outdoor planters, and modular bracketed tiles for architects, contractors, and designers.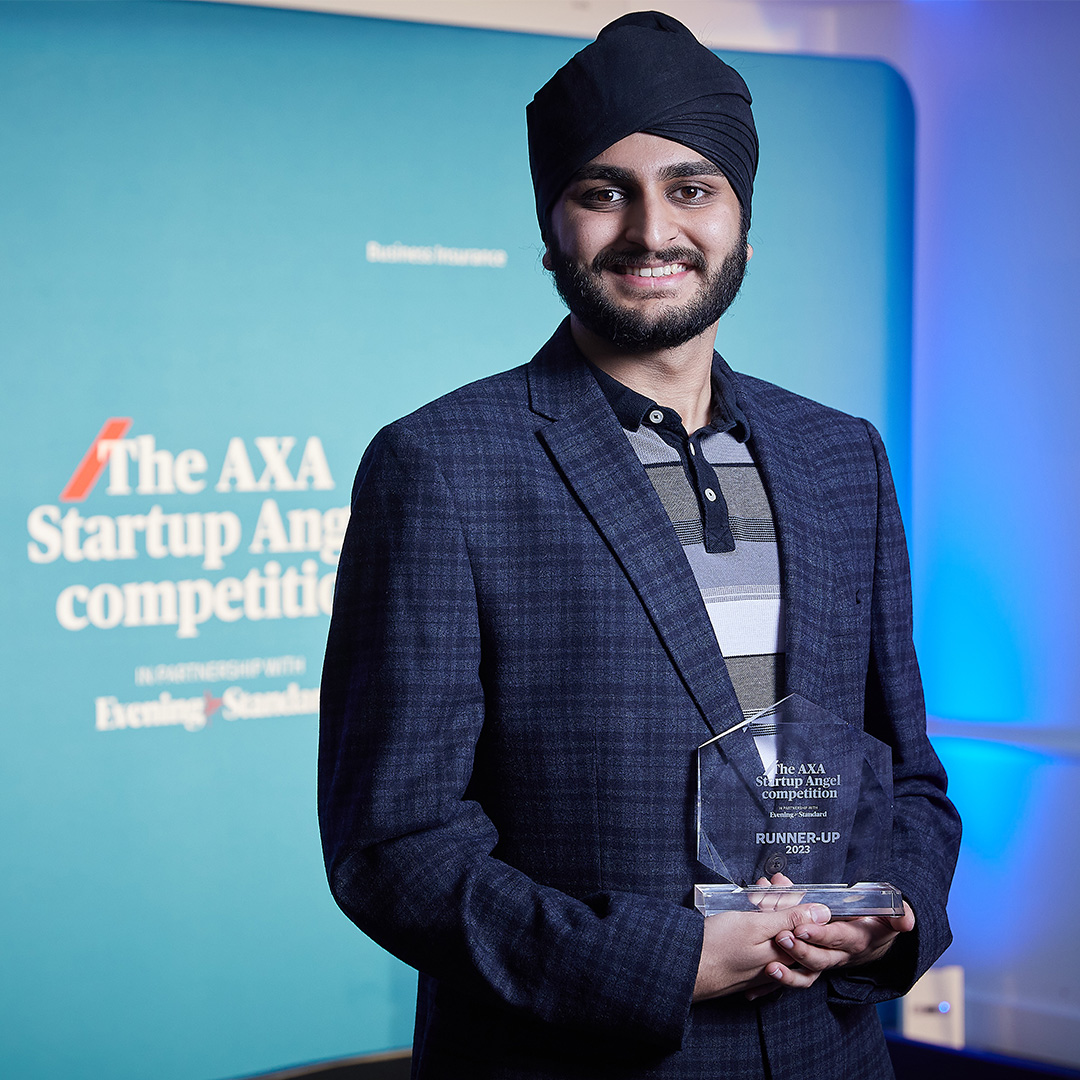 Paramveer Bhachu
Founder of Lylo
Lylo improves water-use efficiency by collecting shower water through the use of a detachable mat to be stood on when showering. The circular washing machine designed by the Lylo team can then filter the collected water for laundry.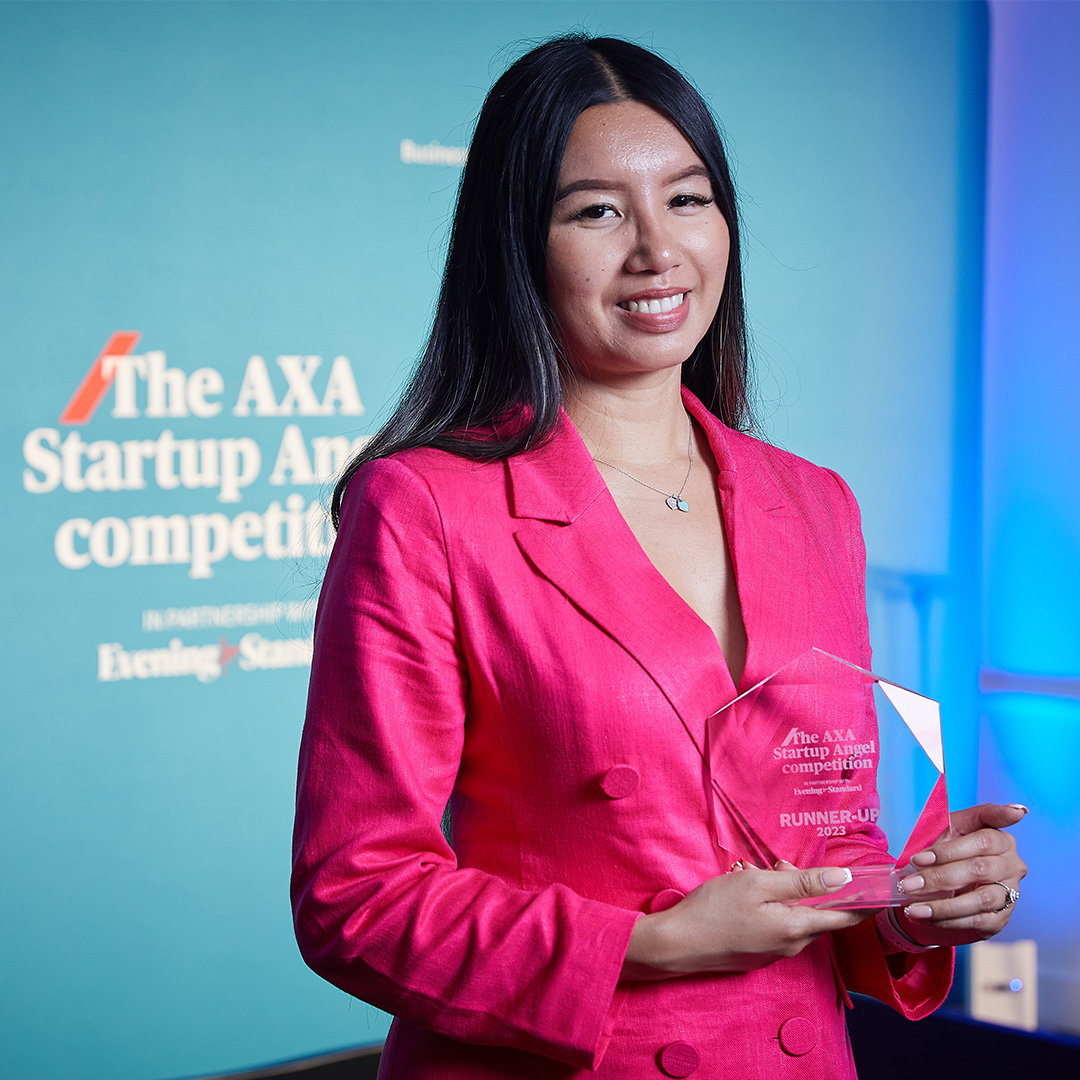 Aira Gucilatar
Founder of Blute
Blute is a solution to a crisis that is threatening the healthcare workforce. This innovative web application tackles high dropout rates of healthcare students, which aggravates the current shortages in staff.
Who was the winner of the Evening Standard People's Choice poll?
Our sixth and final winner from AXA Startup Angel 2023 was chosen by the public in a poll hosted by our partner, the Evening Standard. Just like our runners up, our people's choice winner will receive a £10,000 digital ad campaign with the Evening Standard and mentoring from the team over at the Evening Standard.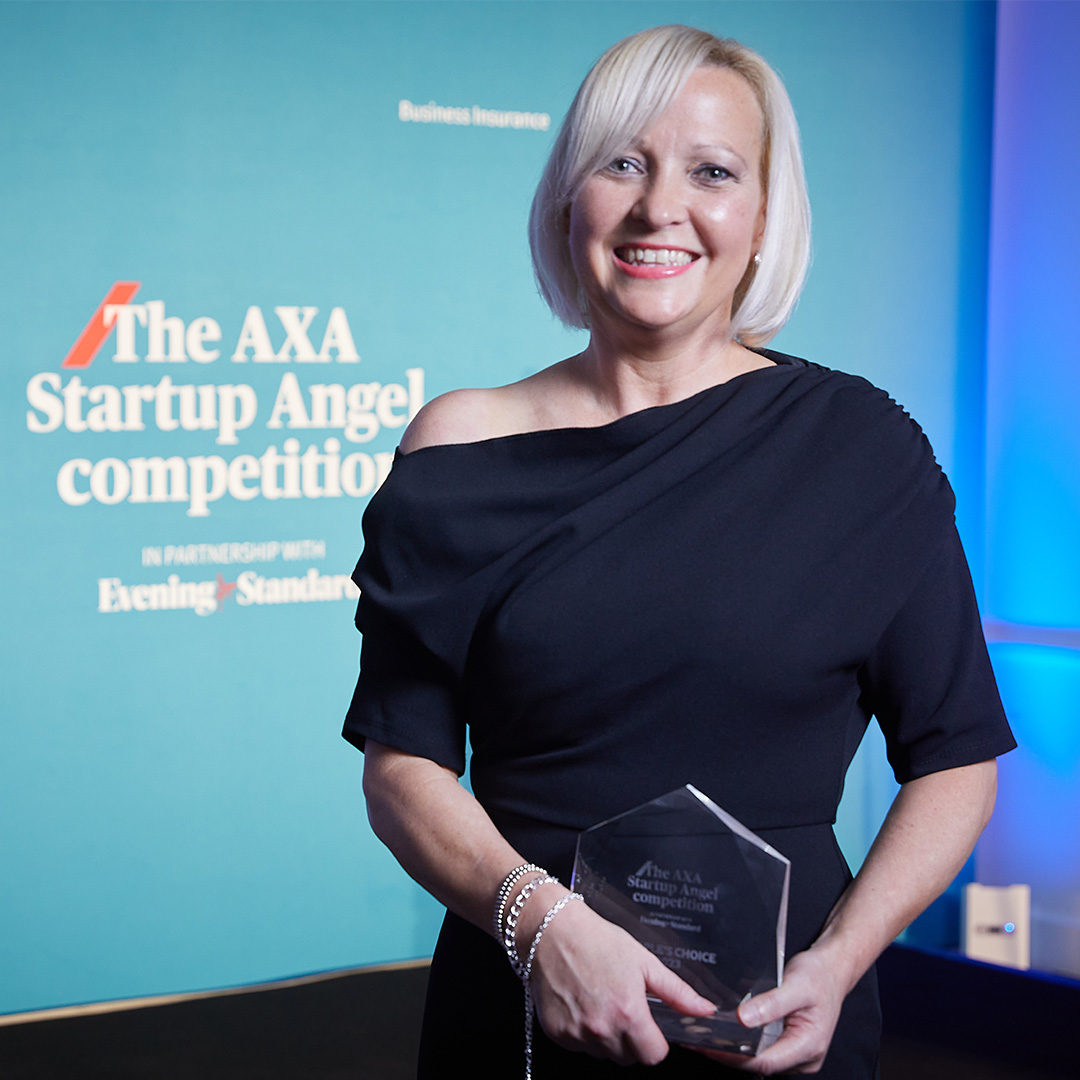 Caroline Hill
Founder of Donna Forte
After her own personal battle with breast cancer, Caroline is using her 20 years of fashion industry background to help ease the search of finding post-surgery underwear that is both comfortable and high-quality.
Entries for this year's competition may be closed, but things don't stop there
If you're interested in finding out more about the future of AXA Startup Angel or you're considering entering your business in next year's competition, you can use the sign up form below to register your interest.
All you have to do is give us a few quick details and we'll be in touch next year to let you know when entries open.