Making a van insurance claim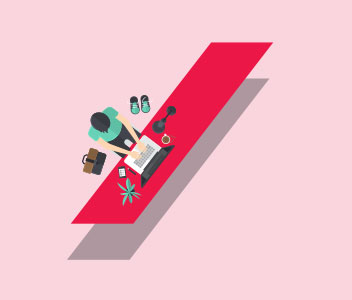 Making a van insurance claim
Help and advice on how to claim on your van insurance
We know claiming on your van insurance can be stressful. That's why we've provided some helpful advice on what to do when you've been in an accident and how to go about making a claim.
We've also shared some of the most common reasons why a van insurance claim might not be paid – to help ensure this doesn't happen to you.
What to do if you've been in an accident
If your van has been involved in an accident, follow these six steps to make sure you're safe and everything is under control:
Stop at the roadside if there's been an injury to a person, animal, vehicle or property
Make sure both you and your passengers are safe and out of danger
Call 999 if you need emergency help or if the accident has left a dangerous situation
If another driver is involved, ask for their details, including their name, address, telephone number, insurance company and vehicle registration details
Don't admit responsibility for the accident – simply explain that you have to discuss it with your insurer first
Report the accident to us as soon as you can, even if you don't want to make a claim.
How to make a claim
If you've been in an accident and want to make a claim on your van insurance, give us a call on 0345 366 5529*.
When you call us, please make sure you have your policy number and details of the incident available so you can give us full details of what happened.
Once you've called us, we'll:
Register your claim
Give you a claim number to quote
Talk you through the process, including confirming what you're covered for
Arrange the next steps.
Making claims clear
At AXA, we're committed to making our claims process as simple and clear as possible – that's what helps us pay out on 98% of van insurance claims.**
But like all insurance policies, our van insurance policy includes certain conditions and requirements that you need to meet.
So to help ensure your claim gets paid out, we've listed some of the most common situations that lead to claims being rejected.
Changes to your circumstances
We could reject your claim if you don't tell us about changes to your circumstances. So please tell us as soon as possible if any information you've previously given to us changes during your period of insurance.
Care of your van
We may refuse to pay your claim if you haven't:
Taken all reasonable steps to prevent your van from being lost or damaged
Maintained your van in an efficient and roadworthy condition
Ensured your van has been serviced regularly in line with the manufacturer's recommendations

Fraudulent claims
We won't cover your claim if you or anyone acting for you knowingly:
Makes a fraudulent or exaggerated claim
Makes a false statement in support of a claim – even if the claim is genuine
Submits a false or forged document in support of a claim – again, even if the claim is genuine

Uninsured drivers and use of your van
We won't be able to pay your claim if your van has been involved in an accident while being driven by:
Someone not allowed to drive it (because they aren't included on the certificate of insurance)
You if you don't hold a relevant licence or you're disqualified from driving
Someone you've given permission to drive, but who you know doesn't hold a relevant licence
FAQs
Get the answers to some of the most common questions we get asked by our customers about van insurance.
Policy documents
We think there are lots of reasons to choose AXA Employers' Liability Insurance. Here are eight for starters.
*Our claims office is open Monday to Friday 9am - 5pm, excluding bank holidays, but any calls outside of these hours are picked up by our out-of-hours claim team on a 24/7 basis. Calls may be recorded or monitored.
**Based on van insurance claims made in 2015