Ever spent the whole day trying to bring order to changing room chaos? Or found yourself folding clothes in other people's shops? If you own or work in a clothing store, you're probably nodding your head right now.
Find out if you're top of the shops by playing our Clothing Store Bingo – just tick off everything you recognise!
Ready? Eyes down…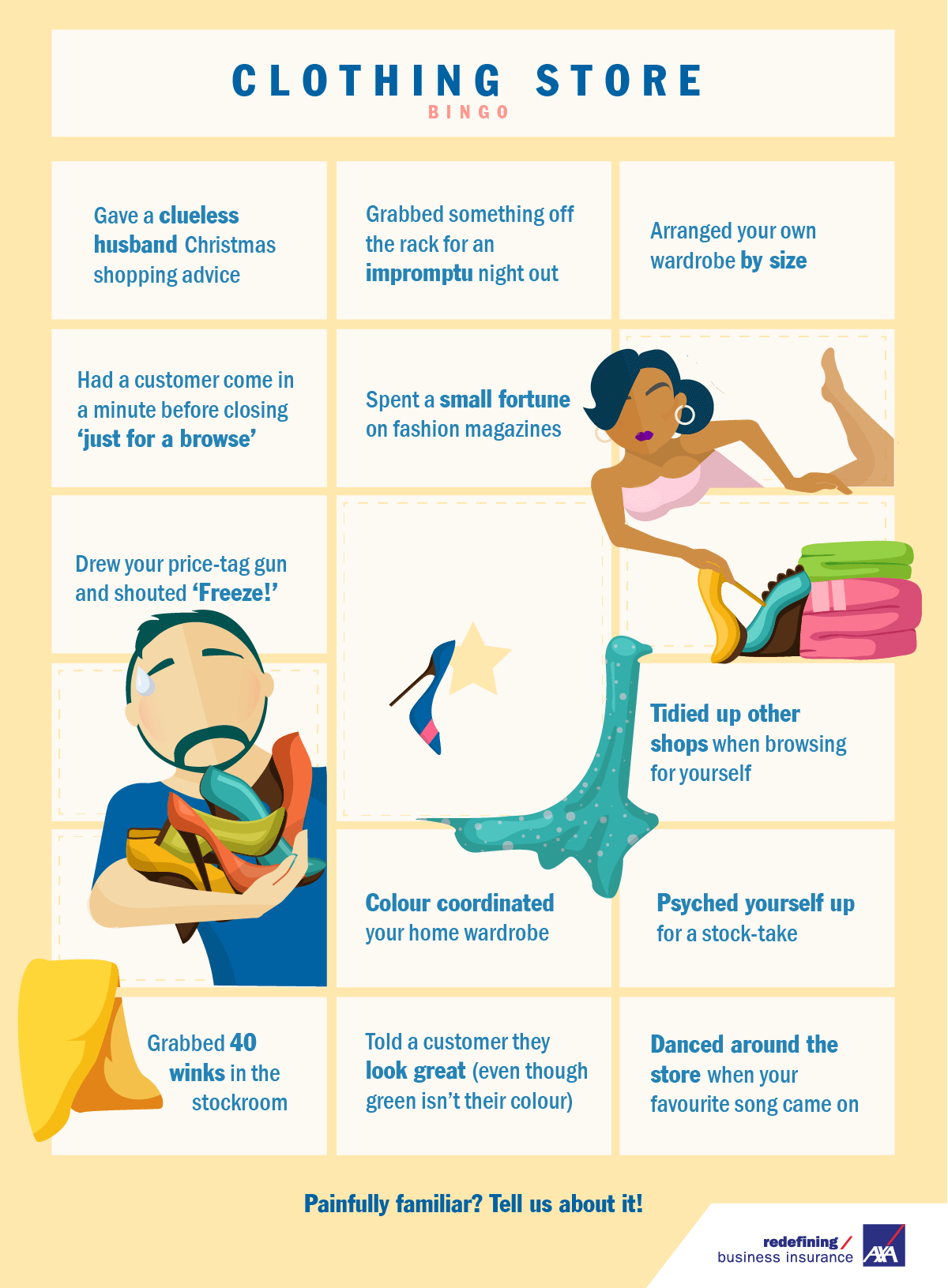 Got a full house?
Sound familiar? Why not shout about it? Tell us how many you can relate to in the comments below – and tag your colleagues while you're at it to see how they measure up.
While these experiences might have got the better of more than one retailer, we know your shop is unique. To get the cover that's right for your clothing store, find out more about shop insurance you can tailor to your business here.