It's one thing to have the ambition to start a business, but another to put everything in place to get up and running. It can seem overwhelming. But it is achievable, and we've got the stats to prove it.
For example, in the first six months of 2016, Companies House registered 342,927 new businesses. That's 80 new businesses every hour.
So, if you're looking to join this booming entrepreneurial community, what exactly do you need to have in place?
In August 2016, we asked 500 small business owners across the country to answer a series of questions about the steps they took to start their businesses. Our diagrams are for fun, but the information we gathered from their responses are both honest and important. They can tell you what you have in common with other entrepreneurs and help you work out how ready you are to enter the world of business ownership.
To help with any areas you might still need to work on, we've broken down business owners' responses into three categories: ideas and planning, mindset and work ethic and finance.
Ideas and planning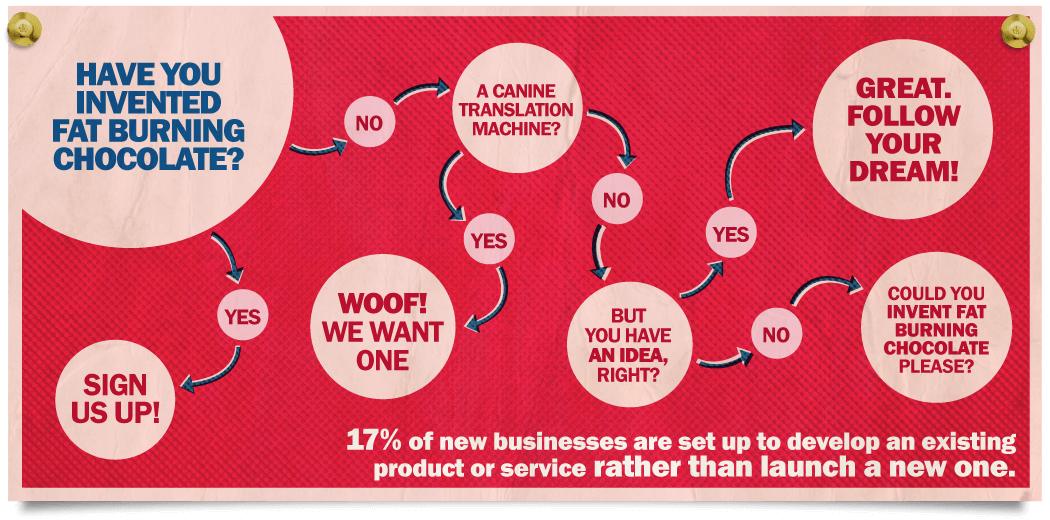 Every business starts with an idea, whether it's an innovation of a product or service, or simply the idea that you want to change your working life – or the world! Almost a third of the people we spoke to said their business idea came about when they spotted a gap in the market, but around 17% set out to improve an already established service. In short, your business needn't be ground-breaking, you just need to see an opportunity and go for it.
Most people will carry out some form of research to support their business plan (see the UK Gov website for help to write one). Over 18% did consumer research, and a few more asked friends and family for input. But the largest percentage in this category (36.4%) claim they simply went with their gut. Of course, instinct is important, but you may find you need some fairly clear research findings or a business plan if you're looking for financial support from a bank or funding body (more about that later).
Where specific skills are concerned, our business owners were open-minded about recruiting experts and developing their own abilities. Almost half of our respondents said they would hire someone they perceived to be smarter than themselves in order to progress the business. And with the Government aiming to create three million apprenticeships by 2020, recruiting from the next generation could be the way to go.
Just about one in every three people we spoke to plans to study in order to expand their own skills for the business. That may be night classes or Open University courses, or – if you're under 30 – there are free and funded courses available through the Princes Trust.
Mindset and work ethic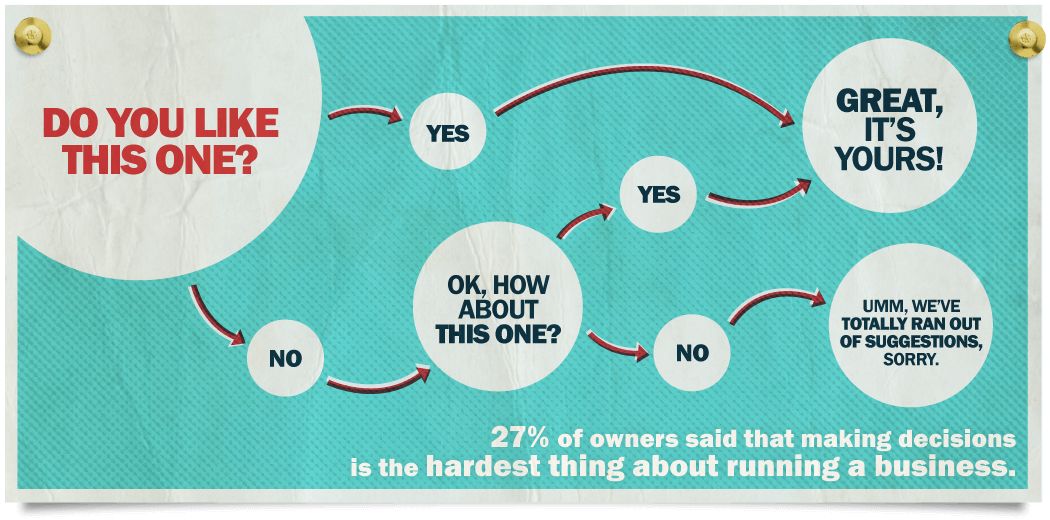 Although every business is different, it seems business owners have a fair few things in common. When we asked about the most important personal attributes for starting a business, three came out on top.
First on the list (perhaps unsurprisingly) was self-motivation, with almost 29% of people claiming it's the most important quality an entrepreneur can have. In second place, 27% pinpointed a strong work ethic as the key factor, while a positive mindset came in third with around 14%.
No surprise, then, that over a quarter of respondents (27%) told us the biggest challenge of starting and running a business is having to make all the business decisions, while 20% said that keeping themselves motivated was the hardest part.
Of course, our mindset is influenced by the people around us too, and over 40% of people we asked told us that family backing and support is the most valuable asset when launching a business. A further 26.2% believe it's good advice and mentoring that really matters, like the community and events you can access through places like Entrepreneurial Spark.
In terms of the outcome of running your own business, there were plenty of positives. Over a third of our business owners said the best thing about their working life now is the freedom that comes with being self-employed, while around a quarter of people said flexible hours and better work-life balance were the biggest positives from running their own business. Perhaps most telling of all is the remarkable 80% of people who said they would recommend starting a business to other people. That's a pretty glowing endorsement of the lifestyle you're about to enter into.
Finance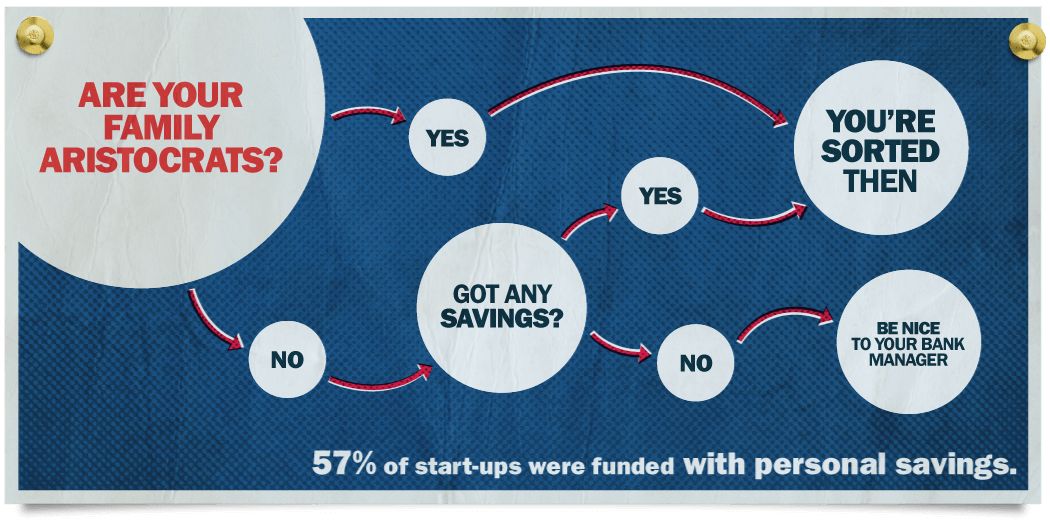 Even with a killer idea and the ideal mindset, every new business owner has to keep finance high on the agenda. 42% of those surveyed said their biggest challenge had been either funding or cashflow, with the biggest sacrifice (according to 53.2%) being that there's no guarantee you'll receive a salary early on.
These might be things you're already experiencing (or are fully expecting in your first year), but how are you planning to get the business off the ground? According to those we surveyed, well over half (57.4%) used their own personal savings, with 12-16% turning to the bank, friends and family, or a business grant. Our article on business funding can help you figure out which option is best for you.
And although no distinct percentage of those we spoke to had received a funding award, you'd be remiss not to do some research into what's out there. Go to national and regional business development agencies, as well as competitions and funds within your own industry.
If you are in the midst of doing financial projections for the business, take a look at our recent article on the subject. It acts as a simple guide to things you should be considering when you plan ahead.
And remember, if you're working for yourself you should look into getting some self-employed insurance too. It's a little extra reassurance while you work on building your empire!