Ever found a hair in your tea and had no idea who it belonged to? Or had all your friends expect free haircuts and beauty advice? If you're a hairdresser or beautician, you're probably nodding your head right now.
Find out if you're top of the shops by playing our Hair and Beauty Bingo – just tick off everything you recognise!
Ready? Eyes down…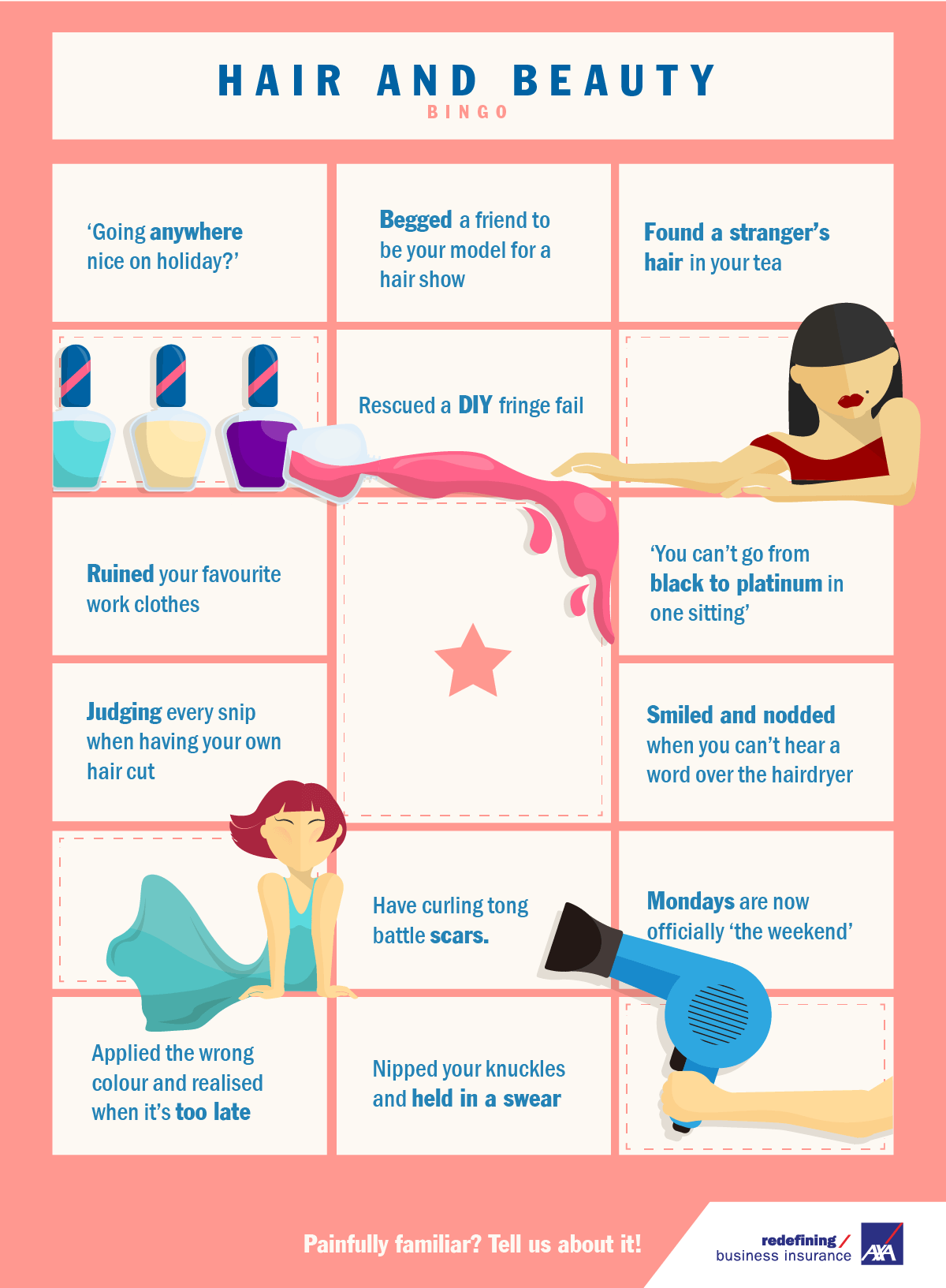 Hair and Beauty Bingo
For the below listed sentences, each one represents a tile from the Hair and Beauty Bingo image above.
Going anywhere nice on holiday?
Begged a friend to be your model for a hair show
Found a stranger's hair in your tea
Rescued a DIY fringe fail
Ruined your favourite work clothes
'You can't go back to platinum in one sitting'
Judging every snip when having your own hair cut
Smiled and nodded when you can't hear a word over the hairdryer
Have curling tong battle scars
Mondays are now officially 'the weekend'
Applied the wrong colour and realised when it's too late
Nipped your knuckles and held in a swear
Painfully familiar? Tell us about it!
Got a full house?
Sound familiar? Why not shout about it? Tell us how many you can relate to in the comments below – and tag your colleagues while you're at it to see how they measure up.
While these experiences might happen to more than one retailer from time to time, we know that your shop is unique. To get the cover that's right for your hairdressers or beauticians, find out more about tailored shop insurance for your business here.