What does a business consultant do?
Business consultants come in all shapes and sizes. Your role will depend on your particular area of expertise, the industry you work in and clients you work with. Generally speaking, a business consultant will
offer advice
present new ideas
identify and solve problems
The main types of business consultants
Consultants can be found in almost every industry and cover a range of sectors and specialisms. According to Consultancy.uk, there are six main types of business consultancy.

1. Management
Management consultants can focus on various elements of a business, from complex organisational concerns to general business processes. They can work with private firms and public institutions across a range of fields including strategy, finance, HR and marketing.

2. Strategy
A strategy consultant usually operates at the highest level of the consultancy market, focusing on corporate and organisational strategy. They can also advise on things like economic and government policy. For this reason, strategy consultants work closely with the most senior members of organisations and often take on a more advisory role rather than hands-on implementation.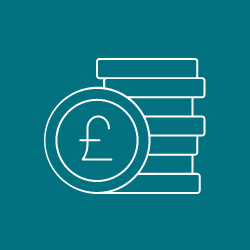 3. Financial
A financial consultant is a type of financial advisor. They work with clients ranging from big businesses to individuals. They audit finances to help clients better understand their finances, save money and plan for the future. The role of a financial consultant will vary depending on the client and whether they work in corporate finance, risk management, tax or real estate.

4. Operations
Operations consultants help businesses by improving and streamlining their operations. Their job will vary depending on their specialism and can involve advisory services and hands-on implementation.


5. HR
HR consultants work with clients by helping them with change management, updating terms of employment, learning & development, talent management and retirement. An HR consultant can also help to change the culture of a business and transform the way HR departments work.

6. IT
Sometimes known as technology, ICT or digital consultants, IT consultants help clients with the development and application of IT in their organisation. They can focus on large implementation projects or regular day-to-day operational activities. IT consultants commonly work in data analytics, cyber security and IT forensics.
What skills and qualifications do you need to be a business consultant?
Starting out as a business consultant isn't for everyone. The most successful consultants are usually established and well-respected in their chosen field. For example, if you want to become a management consultant, then experience setting up a successful business will reassure your clients that they can trust your advice. More importantly, a good consultant is passionate and strives for excellence, no matter how many years of experience they have.
A wealth of knowledge and experience in your chosen field is important, but it's not the be-all and end-all. You'll need other skills and qualifications to be a successful consultant.
Skills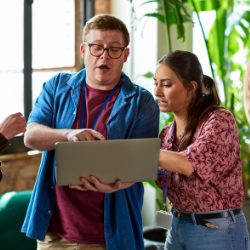 You're a good communicator
It's all well and good knowing your stuff, but if you can't communicate what you know with other people, then a career in consultancy might not be for you. You'll need to be confident at delivering presentations and be able to explain what you're doing to a room of people who might have little to no prior knowledge of your specialism. Equally, you'll need to be a good listener and have the ability to interpret exactly what the client needs from you.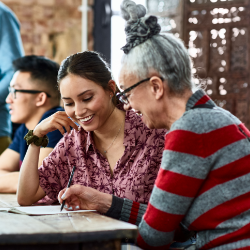 You're really organised
No matter what you do, when you work for yourself, it's important to be organised and be comfortable working on your own. As a business consultant, it can be tricky to keep on top of your different clients and juggle the workload, all while running your own business and the administration that comes with it.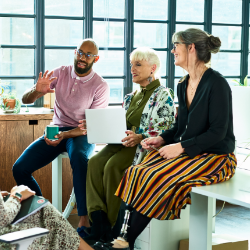 You're a people person
To be a successful consultant, you'll need to be the type of person who gets on well with others. Building relationships with people at all levels of a company will really stand you in good stead. Clients are buying a consultant's expertise. If you can't get other people on board with your ideas, they won't see the value of your experience and will be hesitant to work with you in the future.
Qualifications
There isn't a specific qualification you need to become a business consultant. The appropriate qualifications will depend on your specialism and the type of consultancy you'll do. And while it's not essential, it is common for consultants to have an undergraduate degree in their chosen field.
Gaining formal recognition in the form of a consultancy qualification will not only give you knowledge and insight, but it can really boost your marketability with clients. It'll show your commitment to the industry and give your clients extra reassurance. The Institute of Consulting is a good place to start. They serve as the accrediting body for consultants in the UK and offer specialist consultancy qualifications.
Business consultant: sole trader or limited company?
Once you've established what type of consultant you'll be, you need to decide whether you'll be a self-employed consultant or start a limited company. Choosing how you operate as a business consultant is really important because it affects how much you'll earn and the amount of tax you need to pay.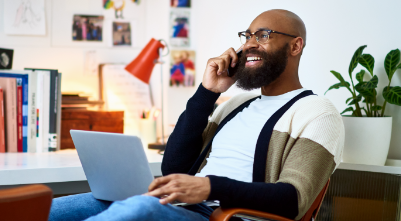 Sole-trader/self-employed
A person who's the only owner of their business. There's no legal separation between you as the business owner and the business itself.
A guide to becoming self employed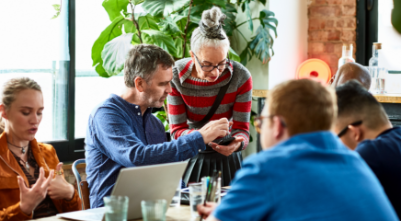 Limited company
A business which is a distinct legal entity from the business owner, formed whether you're a one-person operation or have a few staff.
A guide to setting up a business

Choosing your business name
Whether you set up a limited company or register as a sole trader, you'll need to come up with a name for your new business.
If you want to start a limited company, you can check Companies House to find out if your business name is already registered. As a sole trader, it can be trickier to guarantee your name is unique because there's no official register of sole trader names and you enrol with HMRC using your own name. You can still choose a 'trading name', so Mary Smith could become 'Mary Smith trading as Smith Consultancy', but you'll still need to register this name as a trademark to stop others trading under the same name.
How much could I earn? Salary of a business consultant
Like many people who work for themselves, your salary as a business consultant will vary depending on a number of practicalities, especially when you're just starting out. The amount you earn will depend on how many clients you have, where you're based in the UK and the type of consultancy you do.
Of course, your salary will also largely depend on how much you charge for services. If you're unsure how much to charge for your consultancy, you could use your previous salary within the industry as a starting point to working out your daily rate. However, it's important to keep in mind that you'll have additional costs to cover when you work for yourself.
Average business consultant salary UK
According to a 2019 survey from Consultancy.uk, the average salary of a freelance business consultant is £36,256.
How to get your first client as a business consultant?
So you've got your business plan in place and you've taken the first steps to become a consultant. Now it's time to secure your first client.
If you've worked in your particular field for a few years, you'll probably have an impressive list of industry contacts. Use this to your advantage and spread the word that you're going out alone as a business consultant. From connecting with new clients, to raising the profile of your company, networking is a great way to secure your first clients as a consultant. Read AXA's guide on how to take the nerves out of networking here.
Networking and word-of-mouth is a great way to get started, but you'll need a solid marketing plan to sustain your business going forward. If you're confused about where to begin, don't worry. AXA's guide to writing a marketing plan could help you kick off on the right foot.


Making sure you're insured
Even the most professional people with years of experience can make mistakes. And sometimes things happen that are out of your control. That's why it's important to make sure you're protected with business consultancy insurance. Having the right cover in place from the start means you're in the best position if something were to go wrong.
AXA business insurance for consultants puts you in control. You can select the company insurance, cover levels and excesses that are right for you – and you could save money at the same time.

Making recommendations for other people's businesses requires a high level of expertise. But what works well for one company could result in unexpected losses for another. With us, you'll have up to £5 million cover to rely on.

If the unthinkable should happen and someone's hurt while they're visiting you or you're visiting them, you need to be covered.

If anybody works for your consultancy, including full and part time staff, freelancers or volunteers, you need to have employers' liability insurance. It's required by law.

Equipment
A business policy with AXA means you can add cover for your all-important office equipment.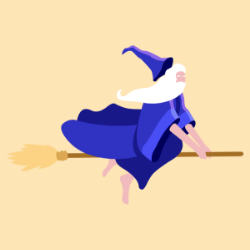 Ready to become a business consultant?
Whatever type of business consultancy you're looking to start, you'll be starting your own business, and that's something worth protecting. Get started with AXA's business insurance for consultants.