Intellectual Property Rights for Small Businesses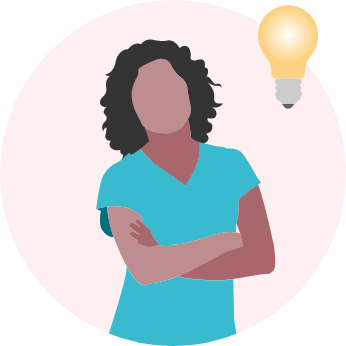 All businesses start with bright ideas, but it's what you do with them that dictates your successes.
When it comes to your own business's success story, it pays to safeguard your big ideas by getting intellectual property rights in place.
Incorporating patents, copyright, design rights and trademarks, investing in intellectual property rights can not only prevent your rivals from running off with your latest brain waves, it can put your business in a better position for investment, collaboration and expansion in the future.
Got a novel idea in the pipeline that you think your customers will love? Read AXA's guide to intellectual property rights for small businesses to learn how to protect your moments of genius from ideation to fruition and beyond.
What is intellectual property?
Intellectual property refers to something that is created using human intellect. These non-physical assets include imagery, literary and artistic work, the design or looks of your product, names, symbols and other items created by, and unique to, your business.
For example, simply having an idea for a new app doesn't mean it's intellectual property. Rather, the app's design, prototypes and app itself would be classified as intellectual property assets.
Businesses go out of their way to make sure their physical assets, like stock and equipment are protected. When it comes to your intangible assets, like your ideas and designs, they can be much trickier to keep secure.
Intellectual property is in place to ensure that ownership rights are recognised and there is control over how assets are used. Intellectual property rights allow owners to make money from the intellectual property they own.
You own intellectual property if you either created the asset in question, bought intellectual property rights from the creator or previous owner, or if you have a trade mark.
If you're self-employed, you'll own the intellectual property of what you create even if your work was commissioned by someone else – unless your contract with them gives them the rights.
You won't own the intellectual property for something you've created as part of your employment with someone else. Intellectual property can also have numerous owners, be sold or transferred or belong to one or more businesses at once.
Small businesses should consider how to secure their intellectual property from day one to prevent rivals from cashing in on their fresh perspective.

Got some big ideas to peddle? Whether it's a brand spanking new product or a novel method of manufacturing, don't miss the boat when it comes to securing the intellectual property you've invested your blood, sweat and tears into.
In the end, the best way to protect your intellectual property depends entirely on the nature of your business. Whatever you do, make sure you put in the time to research what's out there and gather information before getting the advice of an intellectual property professional to ensure the fruits of your labour remain under your control.
Your business might be small at the moment but protecting the ideas that separate you from the pack is a sure-fire way to help it grow.
All businesses start with a single idea. Protect yours with AXA.
From that first lightbulb moment idea to bagging your first customer, running a business is jampacked with monumental moments. Protect each and every one of your big business ideas with business insurance from AXA.
Get a business insurance quote today