Nobody can magically see into the future or predict the way things will turn out. And unexpected events can impact small businesses in lots of ways.
Let's just say that business – like life – can be a little unpredictable. Our unexpected events stories outline some of the more unusual incidents that can affect small business owners.
From dog-related disasters to conservatory chaos, check out some unexpected real-life claims stories below.
Joiner
"Putting up shelves isn't a difficult job, but when I accidentally hammered a nail into a pipe, it suddenly became a bit more complicated."
Damage to 'other property' such as pipes, gas mains and tiles is the source of most property damage claims, based on AXA public liability claims made since January 2015.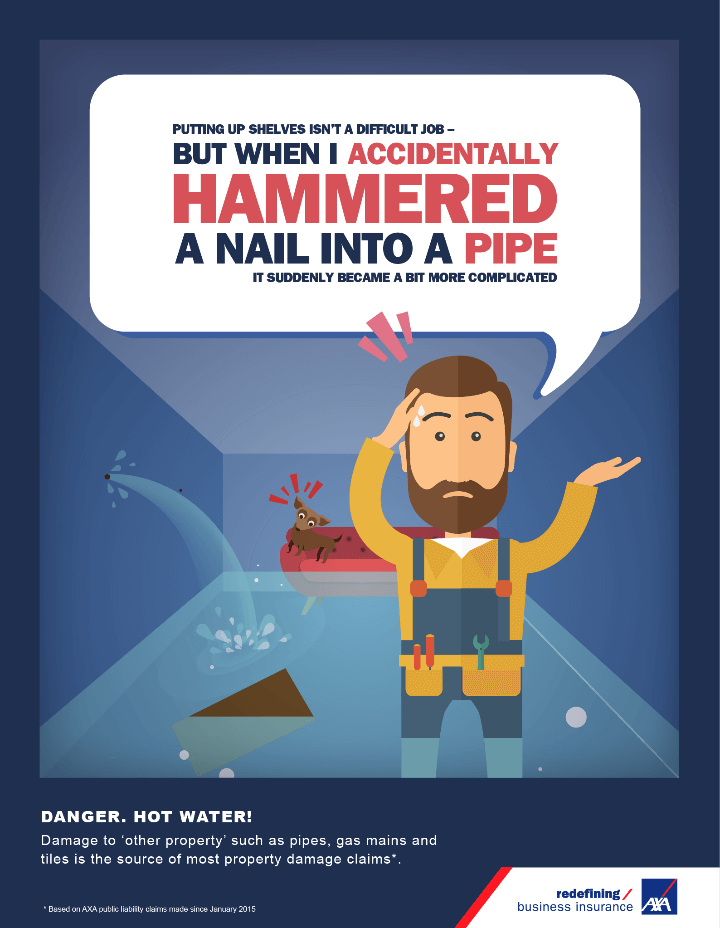 Shop owner
"I had a sign outside of my shop, someone walked face-first into it leaving them with a nasty injury."
Watch out for crashes, bangs and wallops! 25% of public liability claims relate to injury, based on AXA liability claims made since January 2015.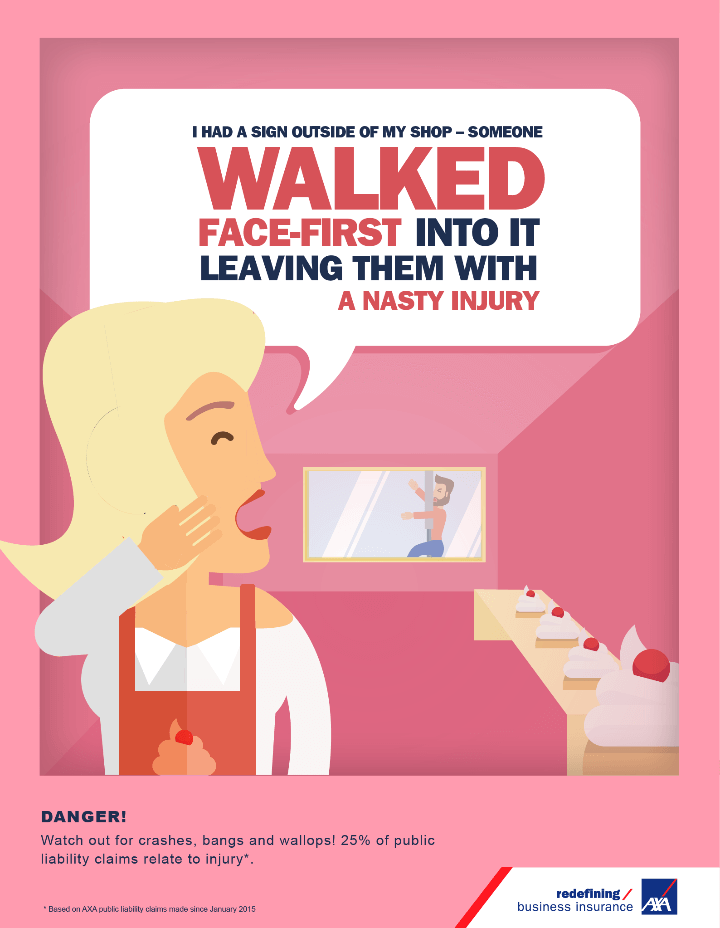 Dog groomer
"A dog bolted out of my pet parlour, right into oncoming traffic!"
70% of public liability claims are for property damage (based on AXA liability claims made since January 2015) and although they're part of the family, that includes pet dogs too.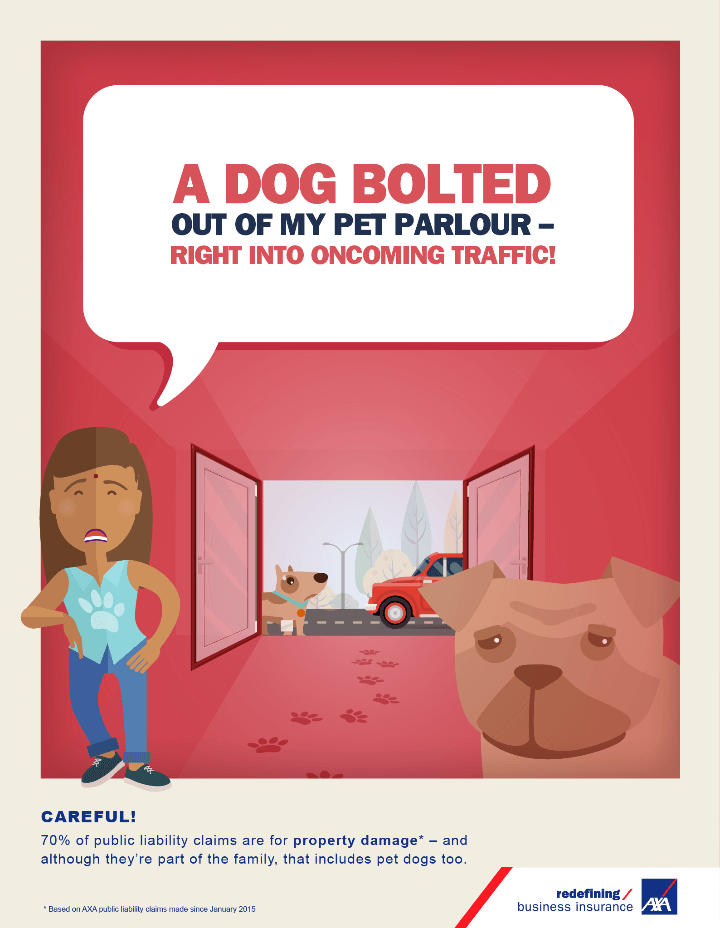 Gardener
"As I was putting the finishing touches to a customer's lawn, my strimmer flicked a stone right at the conservatory and shattered the window."
Property damage accounts for 70% of all public liability claims, based on AXA liability claims made since January 2015.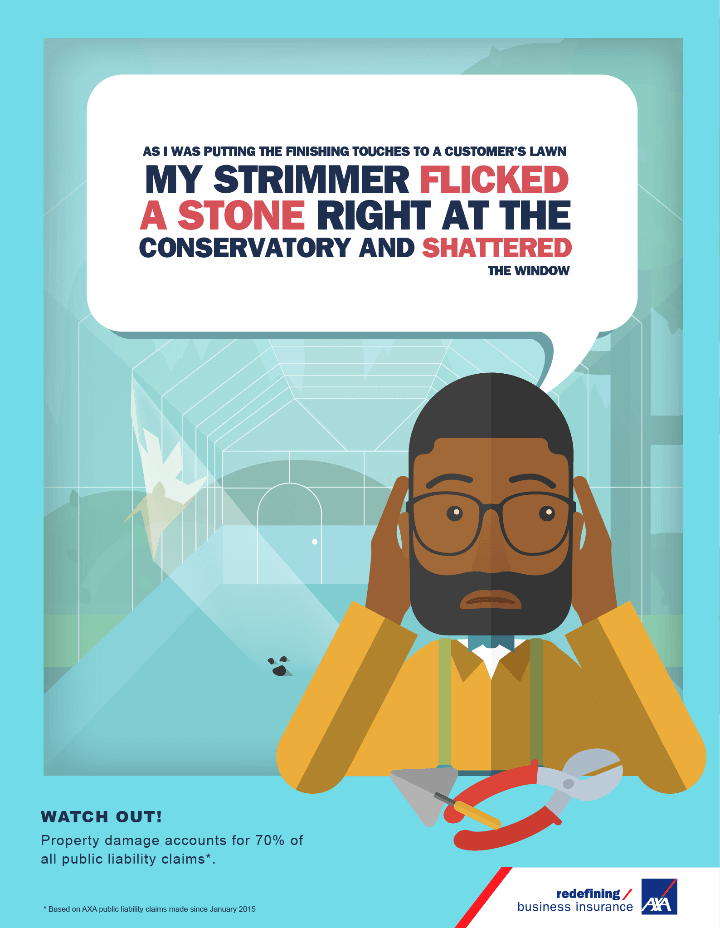 Painter
"While painting a customer's hallway, I fell over and took a grandfather clock down with me."
Even the most ordinary jobs can lead to extraordinary consequences, and a claim for compensation.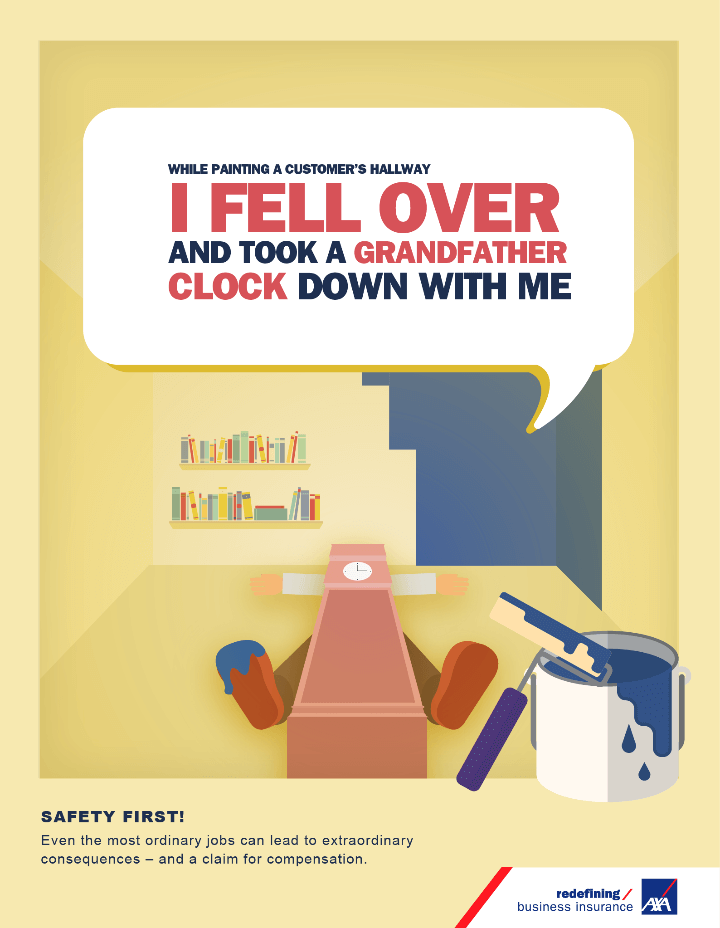 When you run your own business, it's natural that you want to concentrate on the things you do best, with as few distractions as possible. That's why public liability insurance is a must – helping you keep business on track even when the unexpected happens.
*Based on AXA public liability claims made since January 2015