4 OCT 2023
15 MIN READ
Retail shop risks and hazards
When working in a shop, risk can come in many shapes and styles. From box cutters to rogue cables and from wet floors to poorly stacked stock, there's lots of potential hazards to be aware of.
Here, AXA examines the most common risks to retail and shop workers, and some of the best ways to avoid the most harmful hazards where possible.
What is a risk assessment?
As a business owner, it's up to you to spot and highlight the risks present within your workplace. The first step towards identifying and controlling the possible risks to your business is to perform a risk assessment.
It might sound pretty formal, but it doesn't always need to be. A risk assessment simply involves working out any ways in which your business operations could potentially cause harm or injury to either yourself, an employee or a member of the public, then planning the steps you'll take to mitigate those risks. It's an important step in protecting your team, your customers and their property, while ensuring you're complying with your responsibilities as an employer.
If your business has under five employees, you don't need a formal written risk assessment, although it might still be a good exercise to keep your business safe. However, if you employ five staff or more full time, then your risk assessment should be a written health and safety policy that you can use to train your staff and prevent accidents.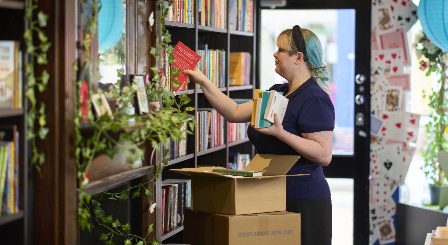 Hazards
Hazards are objects or situations with the potential to cause harm. These could be items like vacuums and unstable hanging rails or processes like lifting and moving stock or working at height.
Identify your hazards by examining each aspect of your business practices and asking yourself: what activities, processes, tools or substances could insure someone or harm their health? Check any accident records you might have, check manufacturer's instructions or warning labels on any products you use and visit the Health and Safety Executive website.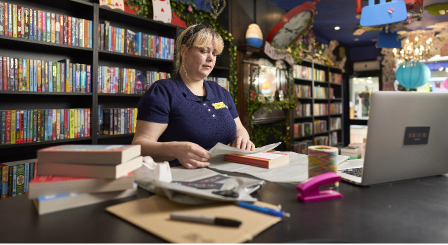 Risk
Risk, on the other hand, is about assessing how likely things are to go wrong and how serious the implications might be if they do. If a hazard is high risk, it's either very likely to happen or very severe when it does happen. If a hazard is low risk, then it may be unlikely that it ever happens.
Risk is a part of everyday life and it's impossible to eliminate every risk present in your business. But as a responsible shop owner, it's your responsibility to do everything 'reasonably practical' to control the risks your business presents.
Common hazards for shop owners
While the hazards will vary from shop to shop, these are some of the most common ones that come up whether you're selling books or clothes, candles or crafts.
According to HSE's 2022 statistics, slips, trips and falls are the most common type of non-fatal accidents at work (30%). With freshly mopped floors and vacuum cables abound, even a well-organised shop floor can quickly become hazardous for people to walk about.
Slips or trips are one of the most common types of accident for most occupations, including shop owners and retailers. Slips can easily be caused by floor being cleaned and left wet or water from wet shoes entering the shop, while trips are most commonly caused by loose cords or unorganised stock for example.
Avoid slips and falls:
Ensure spillages are dealt with promptly
Let clients or other employees know about any wet surfaces which may be slippery
Keep walkways as clear as possible of trip hazards like cords and cables, and keep communication with employees and staff of any cables in use, for example from a lawn mower or hedge trimmer
Ensure that you have absorbent mats at the shop entrance and switch them out when they become saturated on rainy days as water brough in by customer shoes can create slipping hazards.
Lifting, pushing and pulling is often part and parcel of any type of occupation and according to the HSE, 18% of workplace accidents were caused by handling, lifting or carrying in 2020-21.
The most common injuries associated with manual handling are musculoskeletal disorders (MSDs), including pain or injury to arms, legs and joints. Back and shoulder strains are very common too, as well as repetitive strain injuries (RSI).
Manual handling injuries can occur almost anywhere in the workplace, but heavy manual labour, awkward postures, repetitive movements of arms, legs and back or previous/existing injury can increase the risk.
However, many manual handling type injuries can be caused by smaller tasks like packing, typing, cleaning, or moving supplies.
For a full rundown of the best manual handling practices, follow AXA's guide to manual handling here.
The best manual handling techniques are:
Think before you lift
Use a safe lifting position
Get a good grip
Keep the load close to your waist
Don't lift with your back
Avoid twisting
Look up
Move smoothly
Don't lift more than necessary
Put it down, then adjust
Whether you're up a ladder to organise boxes in a stock room, or are using step ladders to decorate the shop for a themed display, sometimes it is a necessity for shop owners to work from high up. Working from heights comes with extra falling risks that are worse than your average trip or slip.
While it may feel unlikely for a professional who is accustomed to working from heights to fall, HSE reported that from 2021-2022, falling from heights as the leading cause of fatal accidents in the workplace.
Ladder safety tips:
Always check the ladder before using and ensure it is not bent or damaged in anyway
Only use the ladder on firm, level ground out of the way from windows, doors and other hazards
Ensure the ladder is secured – you can do this by securing it to a suitable point or using a ladder stability device
Standing for long periods
When you're working in a shop, you're on your feet all day. It might sound like a small hazard to your health, but you or your staff could suffer musculoskeletal injuries, for example back pain, neck or shoulder injuries and pain or discomfort in feet and legs, from standing for long periods of time. Another potential risk is inflammation of the veins, which could lead to varicose veins over time.
To help:
Take regular breaks – try to have a break area with comfortable chairs handy
Have an option to work while seated if possible. Try adjustable chairs or stools
Advise staff on the correct footwear. Comfortable shoes with lots of support are best for prolonged periods of standing
While most customers are polite, there is always a chance of having an angry customer or people who are under the influence of illicit substances who enter a shop and make trouble. Violence against staff includes attacks, intimidation, verbal abuse and harassment are all risks that can occur.
De-escalation techniques from Health & Safety Executive:
Keep distance between you and the other party
Avoid raising your voice or arguing back
Offer alternative solutions to the problem where possible
Continue to use a polite tone and a calm voice
Face the person and try to keep a relaxed posture
Show empathy and acknowledge their feelings
If de-escalation is proving unsuccessful, use a diversion tactic such as suggesting you need to consult a manager or other member of staff
If needed, follow any emergency procedures that have been outlined
Cuts and grazes / Broken glass and materials
Cuts and grazes as a result of broken glass or other sharp refuse can happen when cleaning up a mess or even opening a box stock with box cutters. And in addition to cuts and grazes, there's additional risk from possible blood transmission from one person to another and risk of blood-borne infection.
To keep staff safe:
Keep a first-aid box stocked at all times
Train staff in basic first aid or health and safety
Whether it's a dropped cigarette from a customer or a faulty electrical wire, fires are a hazard that shops should be prepared for. With all of your shop wares stored in the shop premises, a fire could be devastating for your business if it is not controlled.
Reduce fire hazards:
Install fire alarms and ensure they are linked and that the batteries are always full
Have fire extinguishers in the shop and ensure all workers know how to use them. Check them on a regular basis
Have a fire blanket in the store for emergency use
Clearly mark fire exits and escape routes
Provide safety training for staff and make them aware of evacuation procedures
In a small shop there may be only one salesperson on a shop floor at a time with no other workers in the store at the same time. This can pose a risk because if an accident happens, there may not be anyone available to help.
Here's a few ways to try and combat that risk:
Give lone workers additional training on managing risk so that they can control their environment better
Have a monitoring system in place to ensure lone workers are checked in on regularly. Test these systems regularly to make sure they work
Ensure lone workers have first aid kits on hand and the correct training on how to use them effectively
How to protect your retail business
No matter how careful you are, you can't eliminate every hazard and accidents can always happen. That's why business insurance from AXA can help protect you if things do go wrong.
At AXA, we give you the freedom to style your insurance to meet your needs. You can pick and choose covers and build an insurance policy that protects your business, your employees if you have any, and any specialist equipment you have.
Main covers for retail businesses:
Here's a quick summary of cover types that retailers and shop owners may want to consider. What you need and what you're eligible for will depend on the nature of your shop. To get the full details for any of these cover types, click on the link within the description or use our search bar to look up that type of cover.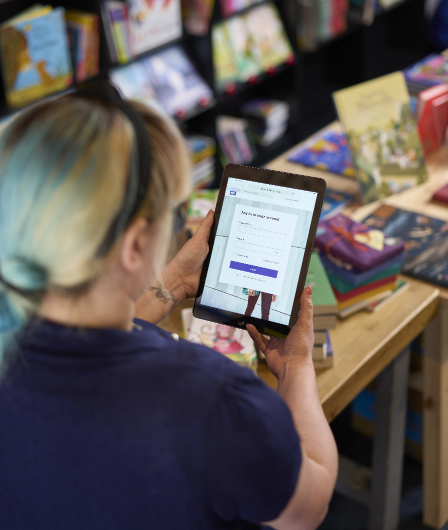 Which protects your business from the consequences of your or your employees actions where a third party is injured or their property damaged.
Employers' liability insurance
Which is a legal requirement for any business with employees and protects your business if your employees are injured or fall ill as a result of working for you.
Which can help you replace the contents of your shop, like fixtures and fitting, floral displays, mirrors, and employees' personal belongings, if they're damaged, lost, or stolen.
Not sure where to start?
Check out the AXA Business Insurance Wizard. Just answer four simple questions and you'll get a list of the insurance your retail business might need.
Work hard, insure easy
Running a business is hard work. That's why we're doing all we can to make your insurance a bit easier. From helping you tailor your policy to your unique business needs, to taking the guesswork out of finding business insurance, find out what we're doing to help small businesses.
All links are checked and valid at time of publishing, 4 October 2023.