How To Get Your Business On
G
o
o
g
l
e
For most small businesses, half the battle is getting seen. To help, here are AXA's tips on getting your business ranking on Google and Google Maps.
How to get your business appearing in Google searches, step by step.
Having a strong presence in Google's results has never been more important. The search giant is the first stop for most people, accounting for more than 78% of desktop search traffic globally, and over 94% of mobile and tablet traffic.
It's not just big businesses that people are looking for either – 45% of all searches on Google are local and 18% lead to a sale, with 50% of customers visiting within 24 hours of their first search.
Search engine optimisation can help your business website appear on page one, but the first step in getting started is to set up your free listing on Google My Business.
Part One:

setting up Google My Business

Google My Business is a free listing with all of your business's details – from what you do to when your opening hours are. It appears on Google's search pages and on its maps when people search for your business. This makes it easier for potential customers to find you and get information about your company.

Once you have set up your free listing you can edit it whenever you need to (for example if your phone number changes). Even the smallest businesses can have an entry on Google, and we're here to talk you through it step by step.
1.

Register your business

Visit google.com/business. You'll be asked to sign into your Google account. If you don't have one already, you'll need to create one. Once you're signed in, search for your business by typing in its name and address. Most places are already on Google, even if they don't have a listing attached. If yours isn't on there, simply enter its name and click 'next'. You can add more details later.

Note: if you don't want your business to appear on the map, click the checkbox saying "I deliver goods and services to my customers" and then "hide my address (it's not a store)".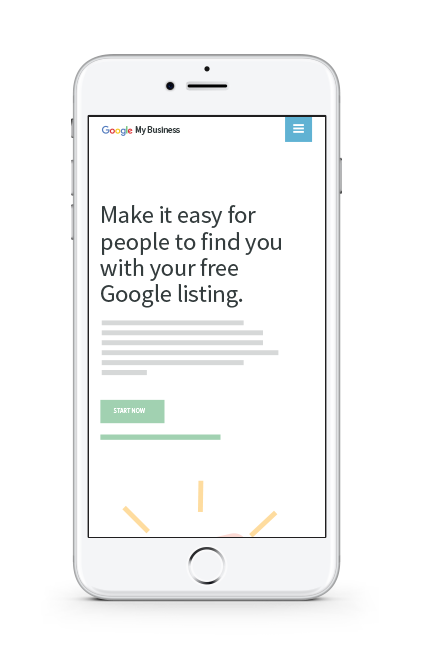 2.

Customise your listing

You can customise your listing by adding details such as your logo, opening hours, telephone number and email address. Don't underestimate the power of pictures. High-quality images tell Google that your business is legitimate, so they're more likely to promote your company. Add photos such as an exterior shot of your store and some of the products you sell.

Choose photos that are larger than 720 x 720 pixels, between 10kb and 5mb in size and in jpg or png format.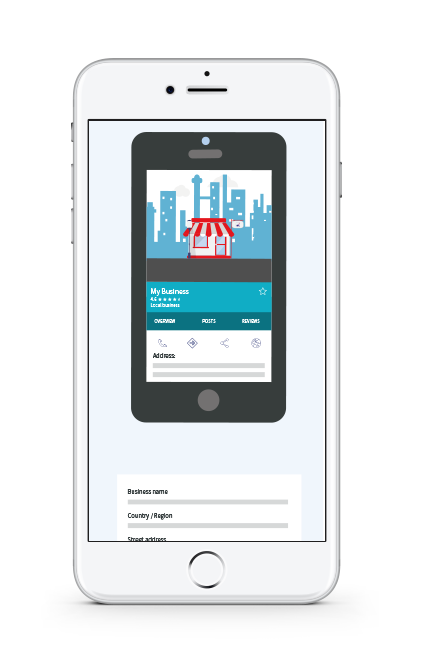 3.

Verify your business address

Google checks that you really do own your business before they hand over control of your listing. They do this by sending a postcard to your business address with a verification code on it. Although you can edit and work on your listing before it's verified, nothing will go live until you enter the code.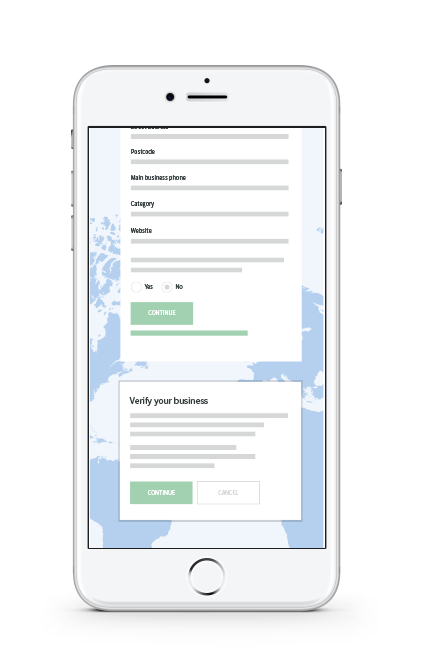 Part Two:

adding your business to Google Maps

Your business will appear on Google Maps if you set up Google My Business, or it might have already been added organically. If it doesn't appear, you'll need to update Google Maps yourself. When your business appears accurately on Google Maps, people are more likely to find it from their phone when they're on the go. Having an accurate and optimised map listing also improves your chances of appearing in the 'local three-pack' – a list of three local businesses relevant to the search term, which sits right at the top of the search results.
1.

Register your business

Go to maps.google.com and zoom in to where your business should appear. You must be signed into Google to make any changes to the map platform. Have a quick look around on the map to make sure your business hasn't been added, but in the wrong place or with the wrong name. If it's nowhere to be found, report the issue to Google.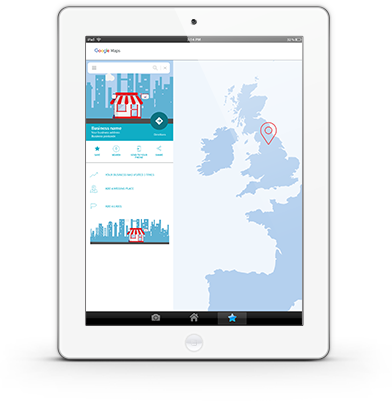 2.

Add a missing place

Click 'send feedback', and 'add a missing place' to confirm where your business is supposed to be. You'll see a marker on the screen – drag it to your business address. Once you're satisfied with its placement, drop it and click 'confirm'.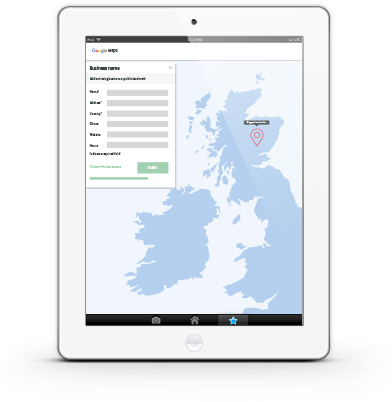 3.

Add your details

You don't need to be as detailed here as you were with Google My Business. Simply enter a short description of what your business does and what it's called. Include a photo to make it stand out and appear official.

Once you're happy with the information, click 'submit' and you're done!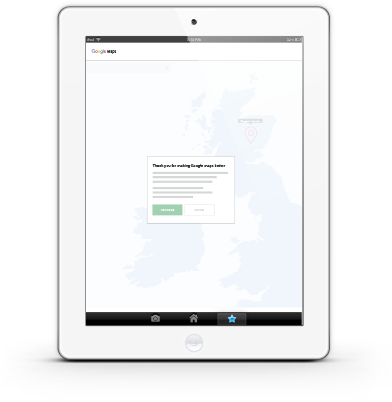 So you're on Google – now what?
Now that your listing is live on Google you'll have greater control over your online presence. However, this doesn't mean your work is done. These tips will help your business' search performance and rankings on Google:
Once you have set up your free listing you can edit it whenever you need to (for example if your phone number changes). Even the smallest businesses can have an entry on Google, and we're here to talk you through it step by step.

Keep it fresh
Engage with your customers when they leave you reviews, update your business information, such as opening hours during seasonal events, and promote special offers in your listing.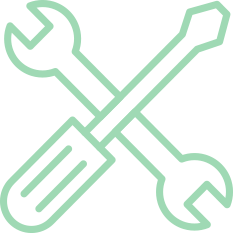 Be specific
When you choose your business category, be as specific as you can. You're more likely to rank for a niche term like "gluten free bakery" than a general one such as "bakery".
Posting on Google
The newest feature from Google allows you to share relevant, up-to-date content with the people who are searching for you. Now, potential customers can hear directly from the primary source – you. This content then complements existing results from across the web.
The posts you choose to share can come in many forms: images, videos and even animated GIFs – all allowing you to engage your audience. You can also choose which inline links to include to drive traffic to specific pages or posts.
It is important to note that posting is currently only available for some categories/countries. You will know if it's open to your business if you see the link under your Knowledge Panel.
Starting a business isn't easy – protecting it is
Building your business' online presence doesn't happen overnight – like everything else in business, you have to invest time and effort. At AXA, we know how important it is to protect that investment. Find out more about AXA Business Insurance or get a quote today.