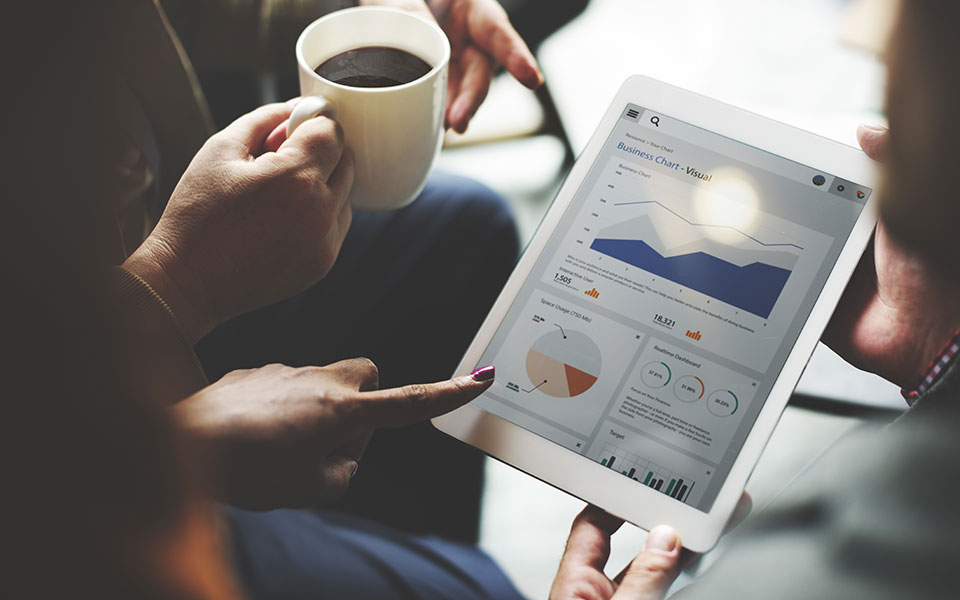 Get social media savvy: how to make your business' social media advertising stand out
There's a good chance you're already using social media. In fact, it's estimated that 83% of UK adults are frequently liking, tweeting and 'gramming on more than one social media channel.
Despite user uptake levelling off in 2016, Facebook continues to reign supreme over the UK's social media sphere, with Facebook, Facebook Messenger, WhatsApp and Instagram ranking as the 1st, 3rd 4th and 6th most used networks respectively.
But despite social media's popularity, social media advertising is still met with skepticism by a lot of small business owners.
In AXA's snapshot survey of small business owners*, more than a fifth (21.4%) said they didn't think social media was effective for reaching their target customers, and almost 25% said social had 'no value' at all for their business.
However, the facts tell a different story. Facebook was ranked as the most inspiring channel for a buying decision, with Pinterest and Instagram clinching the 2nd and 3rd spots, cementing social media as a massively important advertising platform for small businesses.
With 33% of the micro-business owners we asked revealing that they wanted to try their hand at social advertising in the future, we've put together this guide to help demystify the process.
But before you get started with social, there's a few things you need to have in place...
Social Media Advertising: The 'Getting Started' Checklist

SMART objectives
First thing's first, you need to work out exactly what you want to get from your advertising campaign and over what timeframe. This means creating objectives for your social media advertising that are Specific, Measurable, Achievable, Realistic and Time-based.
---

Editorial calendar
Create a list of local and national events that you can schedule your advertising around. This helps you focus your activity around key dates your audience will be familiar with.
---

Content
Content is king when it comes to sharing and promoting your retail business online. Create a bank of high-quality blogs, images and videos you can use for adverts.
---

Budget
Think about how much you want to spend before you get started. This will help make sure you don't go too big too soon.
---

Social networks
Before you can advertise, you need
an online presence
to build from. We'll explore which platforms are right for you next.
So, now that you've got everything you need, it's time to go through some of the most relevant social media platforms that your business might want to explore advertising on.
What are the main social media marketing platforms?
Deciding on the relevant social media networks for your business involves asking yourself these three crucial questions:
Where are your target customers most concentrated?
Where are your customers most accessible? (preferred social media channel, media type)
Where your target customers most actively engage with ads?
Essentially, you need to curate adverts that not only resonate with your customers' interests, but also on social media platforms where they'll actually see and engage with your content.
Facebook, Instagram, Twitter, Pinterest, LinkedIn and Snapchat are the 6 social media channels that boast high numbers of active users.
Here, we examine how you can utilise some of these channels to help maximise the impact of your advertising and help drive sales for your business.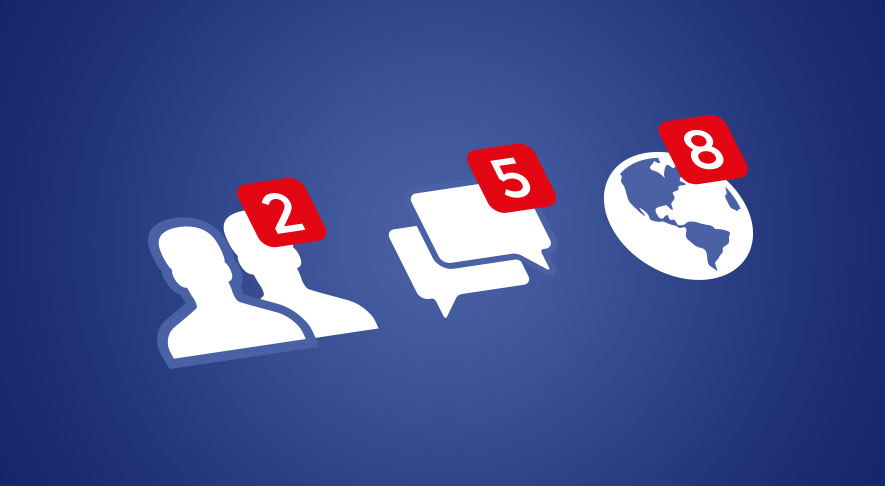 Who uses Facebook?
Facebook is the biggest social media platform by far - it's estimated that 70% of British adults have a Facebook account.
Why is Facebook effective?
While organic (free) posts have a reach of around 10%, paying to advertise on Facebook gives you access to a huge sector of the British population. Facebook has an in-depth advertising dashboard (Ad Manager) which makes managing campaigns easy.
Facebook Ad types
Link click ads - Link click ads are the standard Facebook advert, and are designed to send traffic to your website and/or Facebook page.
Video ads - These Facebook ads also drive traffic, but feature video content.
Boosted posts - These Facebook ads amplify the reach of something you've already posted on your page, and will appear in people's news feeds just like a regular post. This is best for time-limited offers or events.
Once you've mastered these basic advertising formats you can move on to more complicated and dynamic adverts such as carousel ads, Facebook lead adverts and canvas adverts.
How to use Facebook on a budget
Although organic posts don't have the reach they used to, there are a few tricks you can use to make sure you pop up on news feeds more often. Videos and images are more prominent, as are posts that have received a lot of engagement from the audience. Encourage people to interact with your posts by asking a question, or running a competition where people need to comment on a post to enter.
When to post on Facebook
Organic Facebook posts are more likely to be seen towards the end of the week. Hot times are 3pm on Wednesday, 1pm to 4pm on Thursday and Friday, and 12pm to 1pm on weekends.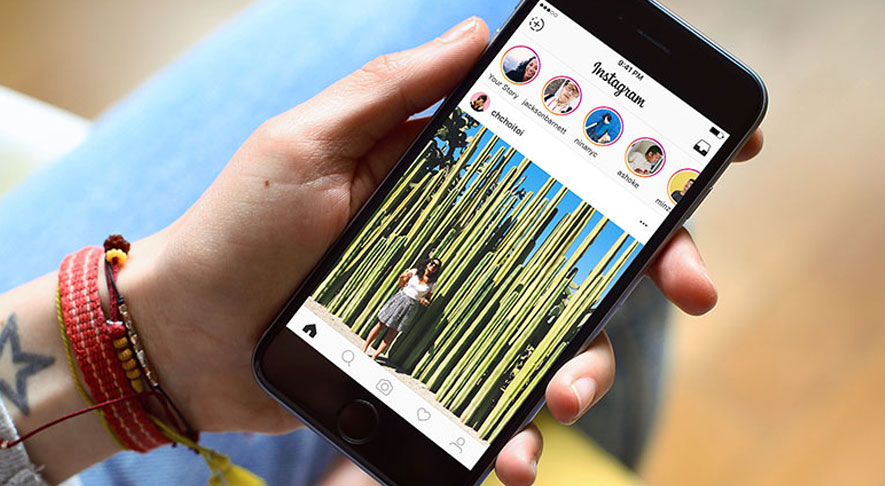 Who uses Instagram?
In 2017, 56% of British Instagram users were female, and 85% of users were under 45, with the largest age group being 18-24 year olds, closely followed by 25-34 year olds.
Why is Instagram effective?
Boasting 1 billion active users, Instagram has the highest engagement rate of all social media platforms - a whopping 75% of Instagram users have taken action (such as clicking through to a website) after looking at a paid advert. Instagram is also owned by Facebook, so you can manage adverts for both platforms to target the same consumers.
Instagram Ad types
Photo ads - Photo ads look like standard Instagram posts, with a note showing that they are sponsored content.
Video ads - Videos under 30 seconds are the most effective at grabbing attention.
Carousel ads - These feature a number of photos which viewers can swipe through, and a call to action with a link to your website.
Story ads - These are full-screen adverts that pop up as viewers are scrolling through Stories (photos and video clips posted by users which stay on the platform for 24 hours).
Links in Instagram copy can't be clicked, so choose a traffic-driving advert type (such as Carousel and Story ads) and use your word count to its full sales potential.
How to use Instagram on a budget
You can boost your organic reach by using hashtags. Find the best ones by checking what your competitors are using, what your target audience members are engaging with, and by using tools like Hashtagify.me.
Don't use the same hashtags all the time - this could result in a "shadowban", preventing people from seeing your posts.
When to post on Instagram
Mondays and Thursdays are the best days, although Instagram users are engaged all week. The best times are 8am to 9am (during the morning commute), 5pm (when work finishes) and 2am - use a scheduling tool like Hootsuite for this.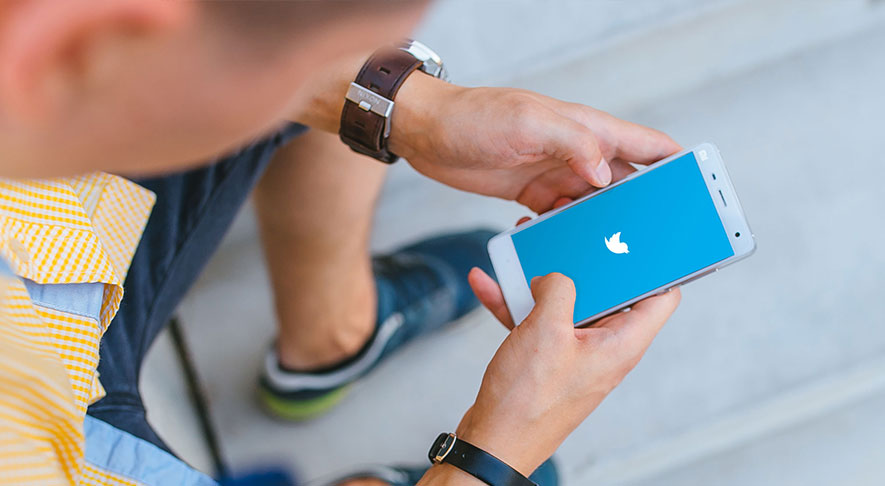 Who uses Twitter?
There are 13 million Twitter users in the UK. Just under two-fifths of Twitter users are aged 18-29 (37%), while a quarter are aged 30-49.
Why is Twitter effective?
Advert engagements are up 91% year on year since August 2016, showing that Twitter users are becoming more responsive to sponsored content.
Twitter Ad types
Tweet engagement campaigns - This boosts existing tweets to a wider audience than your followers.
Video views campaigns - Just like a tweet engagement, but with an embedded video.
Follower campaigns - This will place your account in the "who to follow" suggestion box of your target audience.
Twitter cards - These ads are interactive with space for an image, link, extra text and a call-to-action button leading to your website.
How to use Twitter on a budget
Actively engaging with and following influencers in your market can help to draw attention to your account. Look at the top bloggers in your niche and start following them.
Hashtags can help, but limit the amount you use as it can look spammy. Rich content such as gifs and images also attract attention.
When to post on Twitter
Twitter users are 181% more likely to use the platform during their commute. Lunch hours are a busy time on the platform, as are quirky times like 6 to 7am, 9 to 10pm, and 2 to 3am. You can find data tailored to your audience by using the site's in-built analytics.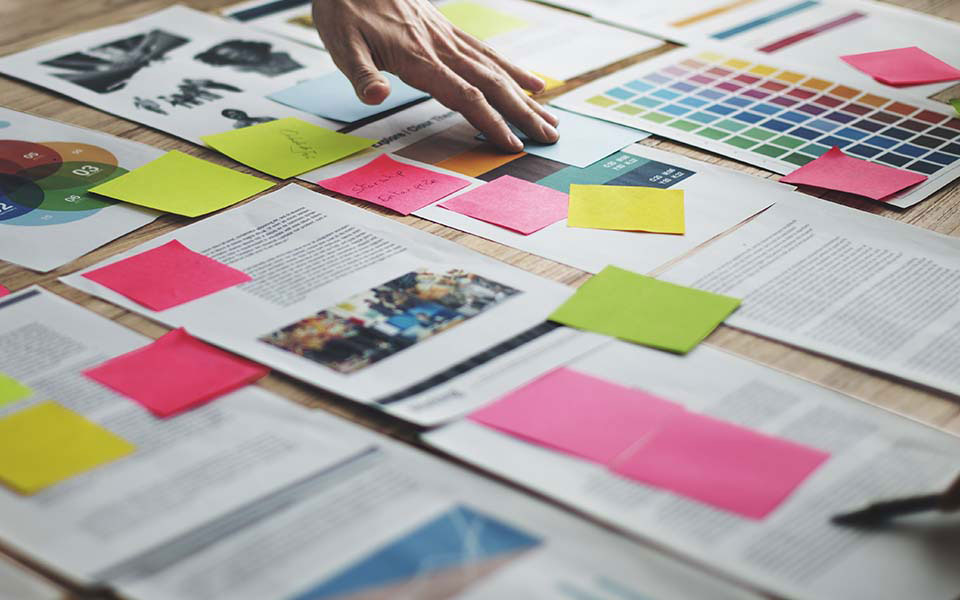 Getting your social media ad campaign up and running
Choosing your content
The first thing to decide is whether your advert is going to include one image, multiple images (such as in a carousel) or a video.
Video content is highly effective - 51.9% of global marketing professionals say video content has the highest return on investment for their businesses. There's demand for it, too, with 43% of people wanting to see more video content from businesses. The optimum length for a video advert is between 15 and 30 seconds long.
Treat social media advertising the same way as you would a glossy magazine. Use eye-catching, professional shots of your store or products. They need to be crisp and clear enough to grab people's attention and encourage them to click through to your website.
Remember: size matters. Your image's dimensions will change depending on the style of ad and the platform you're displaying it on. You can use Facebook's Creative Hub to create mock-ups of your adverts before they go live.
Targeting your social media advertising
Targeting puts your advert in front of specific social media users. You can really drill down to find your ideal customer base, especially on Facebook. For example, you can specify that you want to attract women aged 25-30 living within 20 miles of your store's postcode.
Targeting does drive up the cost-per-click of your ad, but will save you money in the long run. The people clicking your advert are more likely to be people who are going to spend with you, whereas creating a blanket advert can waste money. Don't worry about overspending: it's easy to set a budget cap.
As well as targeting new customers, you can focus on engaging existing customers by uploading your email and phone databases to Facebook's ad manager. Facebook will then find these customers on the platform, letting you market to them.
These contact details can also be used to create lookalike audiences - people who like similar things to your current customers. You can then target them with your adverts.
Measuring success
Arguably the most important part of your advertising campaign is measuring how successful it was - that's why you need your SMART objectives before you begin.
You don't want to throw money away on marketing techniques that don't work, so once you've completed your initial advertising period it's important to look back and check your return on investment. For example:
If your goal was to get more traffic to your shop's website, use Google's Social Analytics to monitor traffic from social media.
If you have an online store, install a Facebook pixel. This is a small piece of code that tracks conversions from social media, so you can see at a glance if people have purchased from you as a direct result of your ad campaign.
If your goal was simply to raise awareness of your business or a recent in-store promotion, Facebook Insights and Twitter Analytics both show engagements (when people clicked, commented on or otherwise reacted to an advert) and impressions (when the advert appeared on someone's feed).
Keep track of how many Twitter, Instagram and Facebook followers you had before the campaign started and compare it to how many you've got when the campaign ends. Why not try offering exclusive voucher codes that can be downloaded from your social media platforms and shown in-store to help drive more customers to your social media channels?
Looking to schedule out your social media activity? Tools like Hootsuite and Buffer aren't just useful for scheduling your organic (free) social media posts, they also have in-built analytics which can be used to track success of your social media advertising campaigns, so you can tweak and al.
What risks do social media advertisers face?
Although one of the greatest strengths of social media advertising is the ability to speak directly to a large number of your desired customers relatively cheaply, there are a few things you should keep in mind.
One of the biggest risks is protecting your business' reputation if something goes wrong - for example, accidentally breaching image copyright in your business' social media campaigns or failing to deliver campaign results in line with client expectations. The could result in clients making a claim against your business, which could incur costly claims and legal fees and put a serious dent in your profit earnings.
To help safeguard your business against this and give you additional peace of mind, why not considering investing in professional indemnity insurance to help protect your hard-earned reputation?
For more information on how to use social media for your business, we've developed a step-by-step guide to social media marketing success, collecting some of the best guides and advice from leading experts.
Building your business takes time. Protecting it doesn't.
We understand that building a great social media presence takes a lot of time and effort. With AXA business insurance it's easy to get the tailored cover you need, saving you time to focus on making your investment the best it can be.
*AXA research of 800 small business owners conducted August 2017.