In February 2003, London first introduced its Congestion Charge Zone for the city centre. The idea behind it was to ease congestion and car emissions by charging vehicles for driving in the area.
It was later expanded by introducing its Ultra Low Emission Zone (ULEZ) in April 2019. This meant, in addition to the daily £15 congestion charge, a further £12.50 charge for vehicles not complying with European standards would be applied.
The Ultra Low Emission Zone is now scheduled to expand even further on 29th August 2023, to cover the area of Greater London, which will affect around 5 million more Londoners living in the zone. The £12.50 charge will apply only to non-compliant cars or vans being driven within the zone; you can check your vehicle on the TFL website if you are unsure if your vehicle is compliant. Unsure if your area is included in the expanded zone? You can check your postcode here too.
Many other cities across the UK began to develop their own Clean Air Zones too, with more in the pipline.
But, what does all this mean? Is my car ULEZ compliant? What cities are introducing an emissions charge? Here are a few ways in which Clean Air Zones (CAZ) can affect motorists and how to get ready for future changes.
What are Clean Air Zones?
These are targeted areas with measures to ease congestion and car emissions, with an overarching goal of improving air quality. They're looking to do this by reducing roadside nitrogen dioxide concentrations, which is also in line with the government's air quality plan.
So, to achieve this, local authorities have placed restrictions on travel throughout certain areas meaning when driving in a Clean Air Zone, vehicles shouldn't exceed set emission standards. If they do, the drivers will be charged a fee, which is also set by local authorities. There are a few different types of Clean Air Zones targeting different vehicles, and they may be pretty confusing to the average driver. But, the differences between the zones are categorised into Class A, B, C, and D.
Class D covers the more common types of vehicles, so this is likely the class you'll need to take note of. It includes buses, taxis, vans, minibuses, cars, and motorbikes. However, this can vary between local authorities. Class A tends to be more lenient and only covers buses, taxis, and private hire vehicles.
Is my car Ultra Low Emission Zone compliant (ULEZ)?
To drive in a Clean Air Zone, your car must be compliant and meet the European emission standards. We know that this may not be something that comes up in everyday conversation, so we've detailed them below.
Introduced in 1993, standards were set to measure exhaust emissions and the environmental impact of new vehicles. They range in title from Euro 1 to the newly anticipated Euro 7.
Typically, a car must meet the standard of Euro 6 for diesel vehicles, or Euro 4 for petrol. However, it's always recommended to check your local authorities ruling. You can find your vehicle's standard in your logbook or from the manufacturer. You'll also be able to find ULEZ car checkers online, too.
If it turns out your car doesn't meet the minimum emission standard, you could potentially face charges. These also vary from council to council, ranging between £8 and £12.50, and not paying this charge could result in a penalty of over £100.
To avoid this possibility, check your car emission standard – it doesn't take long and could save you some hassle. If it turns out your car isn't compliant, you could consider trading it in for a more environmentally friendly vehicle.
Is a Clean Air Zone coming to my city?
Five major cities across the UK have recently or will soon will be introducing Clear Air Zones in their borders.
These cities are:
Manchester – Consultations are in progress through 2023
Newcastle – Clean Air Zone introduced in January 2023
Sheffield – Clear Air Zone introduced in June 2023
Aberdeen – Clean Air Zone enforcement beginning in May 2024
Dundee - Clean Air Zone enforcement beginning in May 2024
For more information on cities outside of London with Clean Air Zones being put in place, you can check the government website for all the latest news.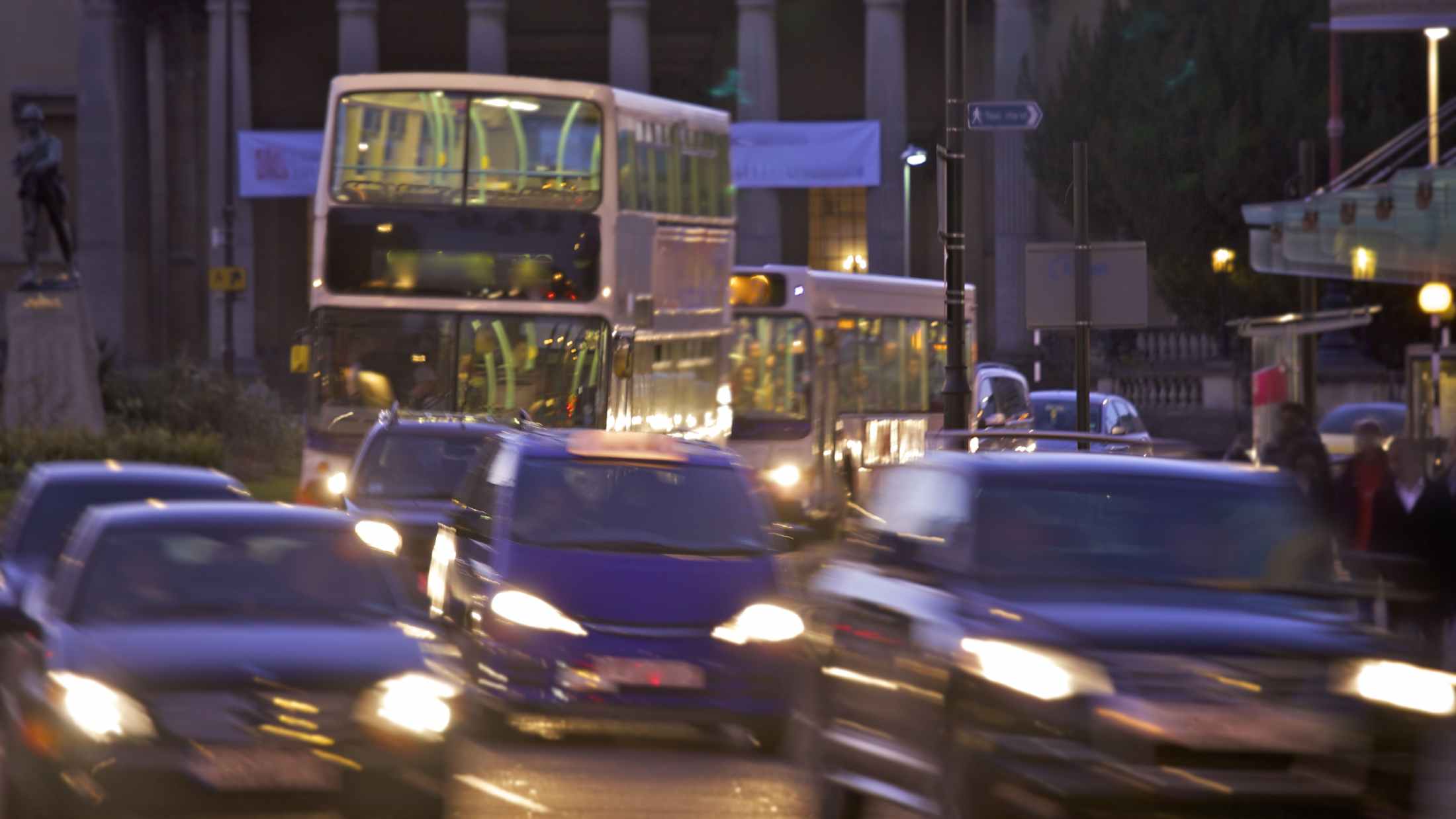 What can I do to lower my emissions?
To prepare for the arrival of Clean Air Zones, becoming more environmentally friendly is a smart move to make. Thankfully, there are several ways to achieve this.
Consider replacing your car with an electric or hybrid model. Not only do these cars have lower emissions, but they have high fuel efficiency too.
While buying a new car is a big financial commitment to make, it could benefit you in the long run. Low emission vehicles are generally in low insurance groups, resulting in cheaper car insurance costs. This not only benefits you but the environment, too.
Buying a new, environmentally friendly car may be an easy solution for some. However, not everyone can afford this luxury. So, another way to lower emissions is to take public transport when possible. By taking the bus, train, or cycling to work, you'll be doing your part to lower emissions.
Happy environment, happy drivers
With more and more cities developing clean air zones, it makes sense to be prepared. Understanding what CAZ and ULEZ expect from you is the key to avoiding being charged.
Before heading out, research CAZ or ULEZ maps for your local authority and the times they're in operation. Plus, check what European emission standard your car is to avoid charges.
If your car isn't compliant with ULEZ rules, you can always use public transport instead. Or, this could be an excellent opportunity to upgrade your car to an environmentally friendly model. While this is a significant commitment, it could save you money down the road. Don't hesitate to get in touch with us about our car insurance policies for more information.