Thinking of selling your car but not sure where to start? It might be tempting to sell your car online instantly to a car buying service, however these will usually offer you the lowest price for your vehicle.
Selling your car privately is the most likely way to get you the best return price, but this can take much more time and effort. So, we've put together a handy guide, that gives you the low down on how to make sure your car is sale-ready.
Before you start: what do you need to do to sell your car
If you're deciding whether to sell your car, now might be a good time, as due to a shortage of new car models available, sales of second-hand cars have grown by 108%.
However, selling your car isn't always a simple process, so remember to keep these things in mind:
You'll need to pay to advertise your car - there are a number of ways to do this such as online or through classified ads in your local newspaper. Putting a simple 'for sale' sign in your car window won't cost you, but it will limit the amount of people that will see your car is for sale so it'll probably take longer.
Make sure your car is still roadworthy, by maintaining insurance cover, tax and MOT, for any potential buyers that want to test drive. But remember, this can be doubly expensive if you've already bought another car.
You'll also have to deal with the prospective buyers yourself, from enquiries to viewings, negoitiations and test drives, which can be time consuming.
What documents do you need to sell your car?
There are some specific documents that are required to legally and safely sell your car.
Ensure your car has an active MOT – if not, or if there's under three months left, you may want to consider getting another one done, as this could raise the price you get for your car.
Make sure that your service history is up to date and you have your logbook - V5 registration document - to inform the DVLA of the transfer of ownership once it's sold . It is recommended that these documents are not kept in the car itself.
When you're selling your car, you don't have to cancel your current insurance and start over again. In most cases, if you're part way through your insurance term, your insurer will be able to transfer over the policy to your new car. Although, be aware that depending on the specification of our new vehicle, this could affect your premium . If your insurer can't cover your new car, they should issue you with a notice of cancellation, rather than cancelling the policy immediately. So, you can arrange cover with an alternative insurer.
Your car needs to be road worthy and in good working condition before selling, as the buyer will want to know that the car has been well maintained, looked after and regularly serviced before handing over any money. You can provide them with evidence of this by giving them the vehicle handbook and service history. If your car is still in warranty from the manufacturer, you should include this too and notify the car dealership of a change of owner.
Tips for selling your car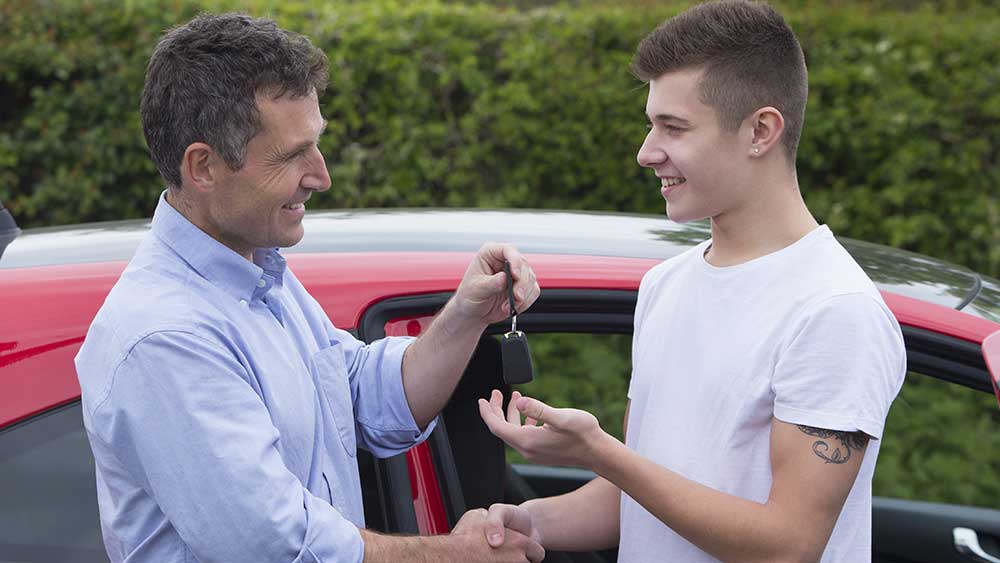 When selling your car privately you need to ensure that the car is cleaned thoroughly - you could consider a professional valet service. Remember that first impressions count, a grubby car with food packets in the footwell isn't going to be very attractive to anyone looking to buy.
Make sure any minor paintwork damage has been repaired, to get it looking in the best shape - this will also help when taking pictures to advertise the car. It's important you provide an accurate description of the car and don't fake the condition.
You need to price your car realtistically to get a quick sale, and also be prepared to leave some wiggle room for haggling when negotiating the price. Check out how much other people are selling similar cars for (make, model and mileage), as you want to get the best price but also be competitive in the market . You can also use a trade guide such as Glass's or Parkers to get an valuation.
Make sure you have all the cars documents on hand to display to potential buyers, as this could delay the selling process.
Never leave the keys in the ignition or alone with the buyer, and when test driving the vehicle, always accompany them . Before allowing them to test drive the car, check that they have a valid driving licence and insurance. The buyer may have 'driving other cars' cover on their policy, but note that this is likely to provide third-party cover only, not fully comprehensive.
It's important to provide the buyer with a 'sold as seen, tried and approved without guarantee' receipt, when selling a car privately. You can also draw up a seller's contract, to be signed and dated by both parties, and make sure you each retain a copy to keep as proof of sale.
The easiest and most convenient way to be paid, is through bank transfer, however do not release the vehicle until the funds are in your account. If you are being paid in cash, carry this transaction out at a bank so the money can be deposited immediately, and the notes can be checked for forgeries. If you haven't been provided with this information already, ask to see the buyer's ID, and take down their home address and phone number – be wary of anyone who's reluctant to give you this information , as insurance policies do not provide cover for loss due to deception or fraud.
What to do after selling your car
Once your car has driven off into the sunset, there are a few things you need to do. Firstly you'll need to contact the DVLA to inform them of the change of ownership Do this as quickly as possible to avoid any potential problems such as getting a fine incurred by the new owner. The quickest way to do this is online, but you can also inform them via post, by completing the V5 document to send off. Check the government website for the latest advice.
Make sure you also keep a copy of the signed and dated contract in a safe place.
Hopefully you'll now feel more confident in how to sell your car - remember that the market is very competitive, and your car will need to stand out from the crowd. So, by following our handy guide, you'll be able to get the best return price for your car, and a speedy transaction.
With AXA car insurance, we have a range of packages to suit your needs. Get a quote for AXA car insurance today.