You don't need to hire a painter or decorator to give your walls an eye-catching update. Armed with some paint and a few tools of the trade, you can easily create your own DIY wall design. Here are some wall design ideas to help you get started.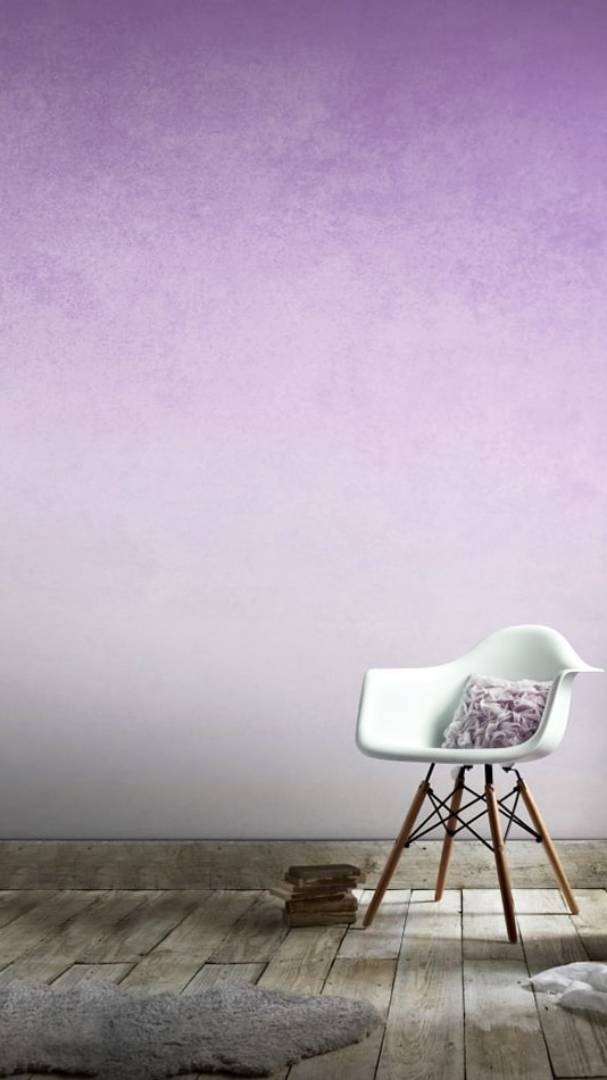 Ombré
Ombré is the French word for shading. It involves blending two colours or tones together, so one colour gradually fades into the other. You can use complementary hues, like salmon pink and dark grey or two tones of the same shade such as duck-egg blue and navy.
What you'll need
equal measures of each colour of paint, plus a medium tone to fit in the middle
tape measure
pencil
paint roller
trays and liners
a wide paintbrush.
Method
Start by painting a base coat in the lightest colour of paint you have. This gives a nice, smooth surface for the rest of your paint and makes blending much easier.
Once your base coat is dry, divide the wall into three equal sections using your tape measure and pencil.
Paint the middle section with your medium paint tone. Leave six inches unpainted where it borders the top and bottom sections.
Paint the bottom section with your darkest shade.
Take a fresh paint tray and mix some medium paint with the lightest paint, at a 1:1 ratio. Paint it into the six-inch gap between the top and middle sections. Once it's painted, take a dry brush and use it to blend the paint so that it looks seamless.
Repeat the process with another clean paint tray, this time blending the medium paint with the darkest paint and painting it into the six inches between the bottom and middle sections.
Continue brushing until you get the perfect level of ombré.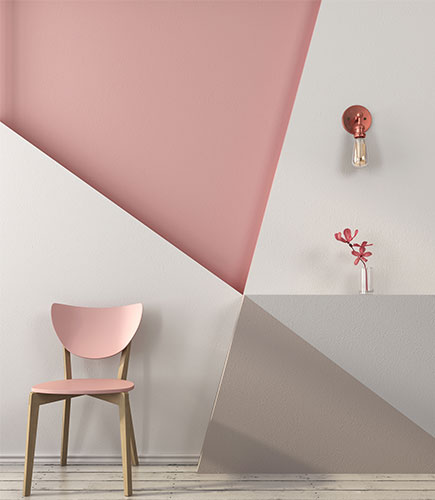 Geometric patterns
Angular prints are very popular at the moment, and using them to create a feature wall (or some DIY wall art) is really simple.
What you'll need
masking tape
your chosen paint
paintbrushes
a printout of the pattern you want.
Method
Paint your chosen base coat onto the wall. This will be the background for your geometric pattern, so we recommend using black or white.
Using the printout as a reference, put masking tape on the wall. This will act as a stencil, keeping the base colour intact.
Paint over the wall using your chosen colour(s). If your art is monochrome, you can just paint straight over it with one shade. If you're making a more complicated design, you'll need to keep checking your reference sheet.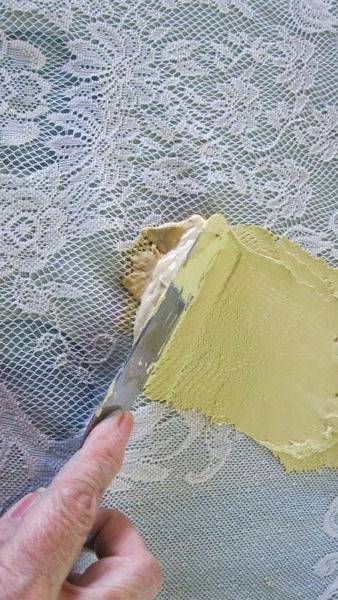 Lace effect
A pretty lace effect looks lovely in bedrooms, but can also be used to add a touch of romance to living rooms and hallways.
What you'll need
a sheet of lace
your chosen paint
roller and tray
paintbrushes
spray paint
stencil adhesive
masking tape.
Method
Paint on your base coat. Remember, this will be the colour of your lace. The colour you paint on next will be your main wall colour. Let it dry overnight.
Spray the back of your lace sheet with the adhesive and stick it to the wall. Use a firm, clean roller to do this. Place masking tape along the side so that you don't accidentally spill over onto the clean wall.
Paint over the lace, taking your time so that all of the nooks and crannies are filled in. You can use spray paint for this, although you'll need to cover your furniture in plastic sheeting (and use it to cover your walls, too).
Let it dry for 30 minutes, then remove the lace. Keep repeating on the next sections of wall until finished.