Most of us have seen the comedy 'Home Alone' where thieves target a family home in the run up to Christmas, only to be thwarted by a small boy.
Sadly with home break-ins peaking between October and January, it happens in real life too. Opportunistic thieves like the festive season as many people are away from home, and when it's dark, they're less likely to be spotted.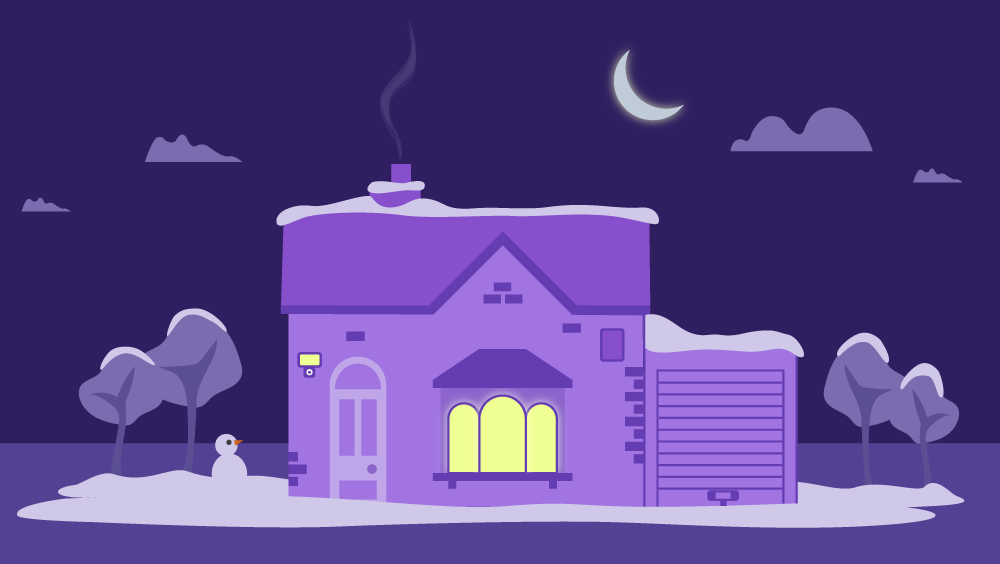 So unless you have a small enterprising child willing to set traps on your behalf, here's a few tips on how to stop it happening to you.
But first you might want to watch this video provided by the Met Police. It's an insight into the mind of a burglar. Once you've watched it, we know you'll want to make a few small changes.
Think about your social media
A decade ago social media wouldn't have had much of a mention, but now that everyone is online, it's important not to advertise when you're away from home.
If you do use social media, please check your privacy settings so the only people with access to your feed are the friends and family you trust. You've probably read recently about celebrities being targeted while they're away from home or at special events. It could easily happen to you too.
Tidy things away
Laptops, cameras and smartphones are a quick and easy to sell. So when you go out hide them away – ideally somewhere secure. Smart thieves like to be in and out as fast as possible.
Don't advertise online
If you've recently bought or sold your house, make sure any listings are removed from the internet, including Rightmove and Zoopla.
The easy way to do this is to search for your address online. If any pictures of your home pops up then email the site directly and ask for any images to be removed.
Don't leave car keys near the front door
Leaving a car key near the door is like leaving mince pies out for Santa. A thief will grab it and go – and use your car to load up with goodies.
Be careful answering the door
According to the Office for National Statistics (ONS), in 7% of home thefts thieves simply ring the doorbell then barge their way in. If you have a gut feeling something's off, just don't answer it. If they're there for a legitimate reason they'll get in touch some other way.
So think about getting a locksmith to fit a spyhole, deadbolt and safety chain. And if you have a smart phone, consider installing a video doorbell, so you can see who's at the door even when you're out.
Test your front door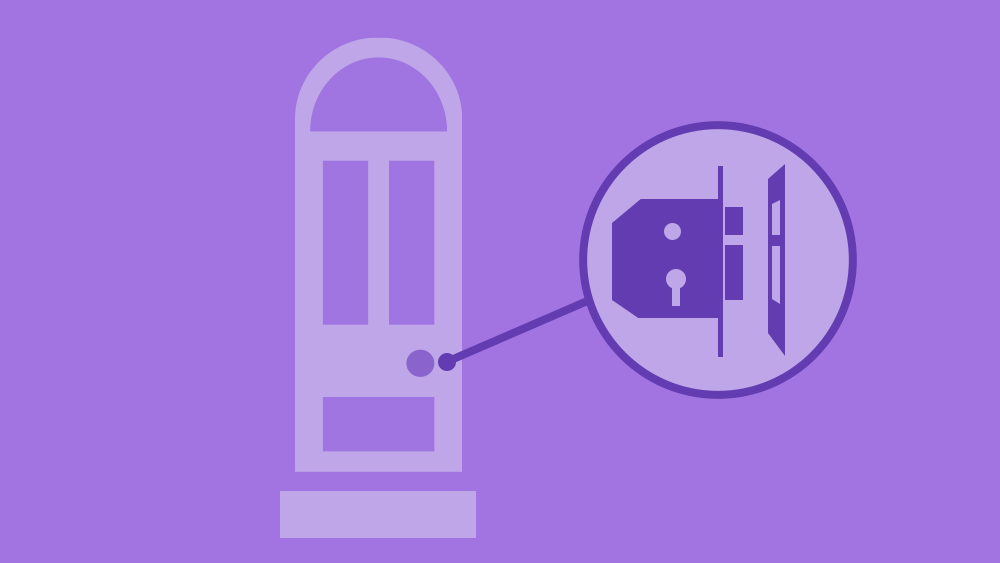 Some burglars will pretend to post a leaflet through your letterbox. But while no one is looking they'll give it a good push to see if it can be forced open.
So you might want to think about a stronger door and a second lock. Ideally you want a 5 cylinder mortice deadlock that conforms to BS3621 standards with a British kitemark on the packaging.
Lock it up
It's a scary fact that 64% of burglaries in England and Wales occurred while residents were at home. Many householders don't even bother to lock doors and windows while they're at home!
So do lock up. That goes for the shed and the garage too. Tools are not only easy to sell but could provide the burglar with the means to break into your home.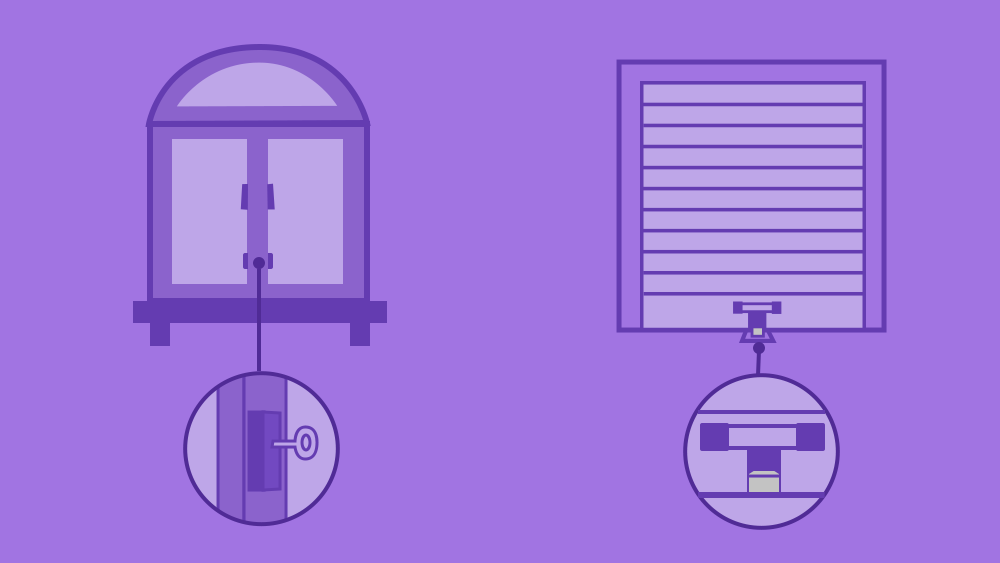 And, if you haven't already, think about locks on windows which might otherwise be easy to pry open.
Lighten up
We all know it's a good idea to leave a light on when we're out. But why not go one step further and invest in a couple of timers so the lights come on and off? And vary the times if you can. Draw the curtains and leave a radio on as well so the house doesn't feel empty.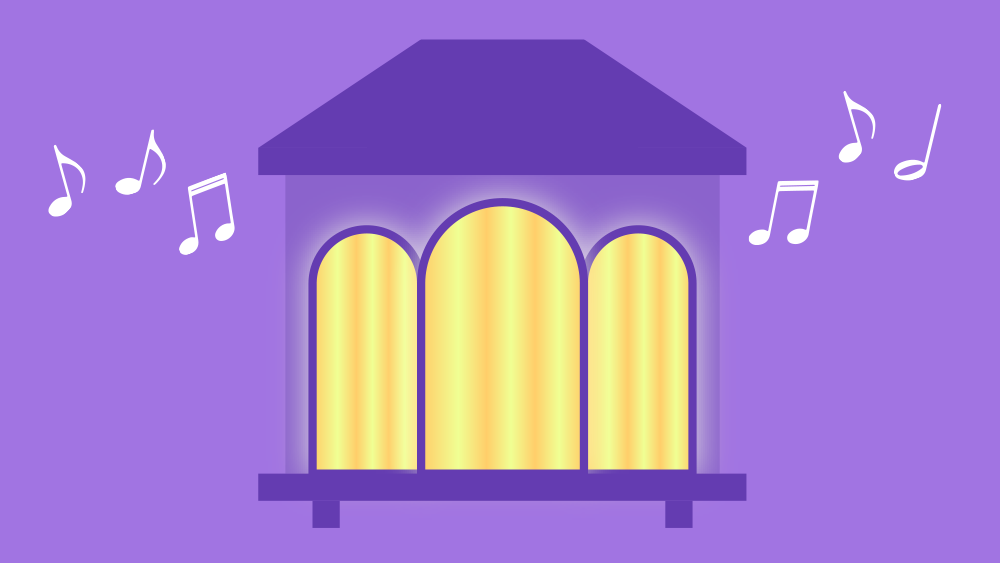 And word to the wise. Some thieves will work out when your house is empty during the day, typically when you're at work or picking up the kids from school, so don't limit yourself to when it gets dark.
Think of your home as your castle
Medieval folk were experts at home protection. And although a moat is somewhat outside the realms of possibility for most of us, there's no reason why you shouldn't follow their example:
Keep hedges and walls in front of your home low so burglars can be easily seen
Ensure boundaries to the side and rear of your home are high so they're hard to scale (over 1.8m)
Deter would-be thieves with spikey trellises or thorny bushes
Don't tempt burglars
Some thieves will scout roads where they perceive people to be well-off. So don't flash the cash. That means no expensive packaging or empty champagne bottles by the bins. And make sure bikes are locked in a garage or well out of sight.
Be prepared to upgrade
If you've already been burgled don't expect the thieves to forget you and move on. They'll wait for to you to buy a new TV, laptop etc. then come back for more. So, think very seriously about investing in a burglar alarm, automated lights, CCTV and/or motion sensors.
Don't forget your home insurance
Finally, do make sure your home insurance is up to date. It's surprisingly easy to forget.
Also make sure you update your details. With AXA Home Insurance you can log into your account at any time.
You might also want to check that you're covered for more expensive items like laptops and phones, as well as jewellery. And keep receipts for any valuables along with photos of them just in case. If you do have to make a claim it will make things go a lot smoother.
And if you do need to make a claim, our claims team are here 24/7 to help you get back on your feet.