Batten down the hatches: perfect storm-proof tips for the home
Come hail or high winds, stay calm with our tips on how to keep your home safe when a storm hits
Despite boasting one of the world's more temperate climates, the downside of the Great British weather means that Blighty is subjected to prolonged periods of rain, wind and storms in the winter months.
With this weather comes an increased risk of damage to your property, but there are easy steps you can take to safeguard your home before a storm begins brewing.
So, whether it's raining cats and dogs or blowing a gale, read our guide on how to best protect your home and keep you calm during stormy weather.
Know your storm names
Alex, Barbara, Darcy and Evert were just some of the names given to the storms that buffeted UK shores over the past year. In fact, between October 2020 and July 2021, 7 storms hit the UK. But given that stormy weather has long since battered Britain in the colder months, why did we decide to start naming them?
It's no secret that the weather is one of Britain's favourite small talk topics. As such, in September 2015, the Met Office – and its Irish counterpart, Met Eireann – invited the Great British public to submit names for autumn/winter 2015/16 storms, to help increase awareness of severe weather and ensure greater public safety.
Not all storms are created equal, however, and only those expected to cause significant damage are deemed worthy of a name.
Read on to learn how you can protect your home during the upcoming storm season.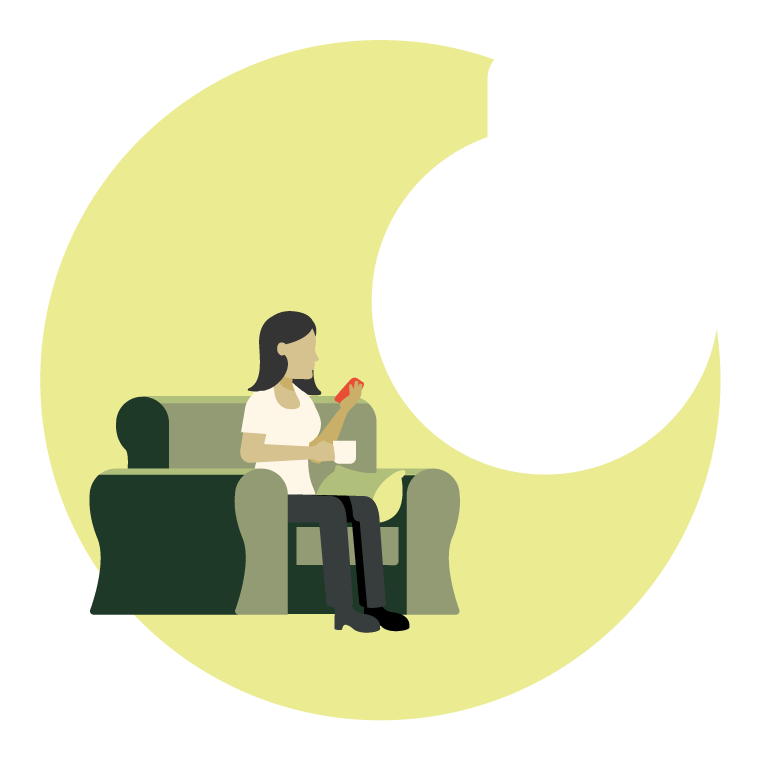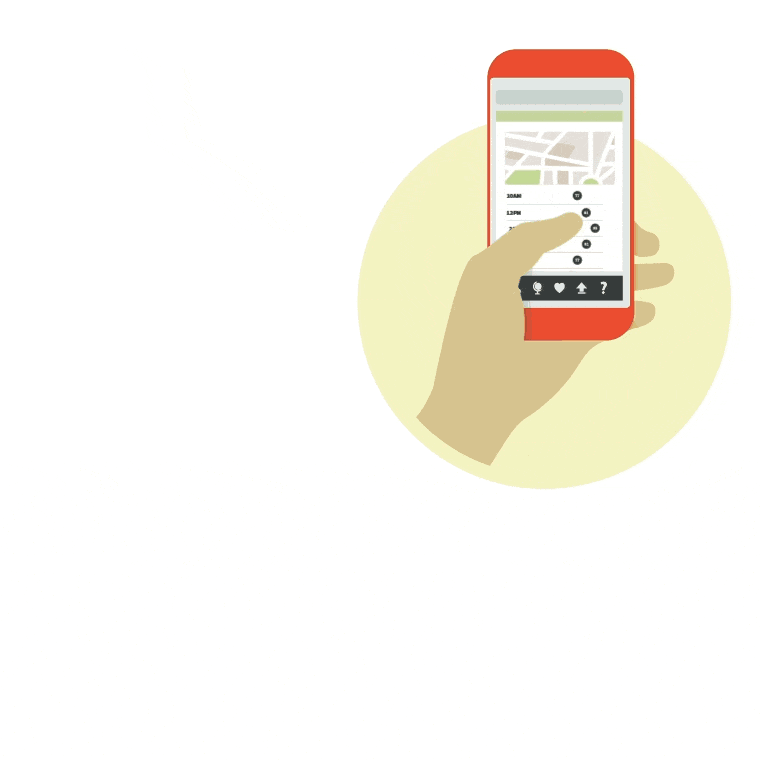 How to find out if a storm is brewing?
While powerful gusts of wind and prolonged downpours are regular features of our notorious British climate, anything that counts as a severe weather warning, like floods or heavy snowfall, will be clearly communicated on TV, radio and the media to help you keep track of its progress.
The Met Office even has a dedicated Twitter account (@metofficestorms) to warn people about storms, or you can use a smartphone app like Dark Sky to find winter weather predictions at your fingertips.
Long periods of extreme weather are likely to cause damage to your property, especially during instances of floods or strong gales. You can find out whether your home is at risk of flooding thanks to the free service from the Land Registry, which could help you forward plan accordingly.
How to safeguard your home against storm damage
Inspect your house and garden for issues that could cause you trouble as the weather worsens.
Get pruning
Get rid of overhanging, loose or dead branches to help prevent damage in windy weather. Always consult a tree surgeon and your local authority to ensure the work is carried out safely and that affected trees aren't protected.
Lock your car away
Where possible, park your car in a garage to keep it safe from trees and other objects uprooted by stormy weather.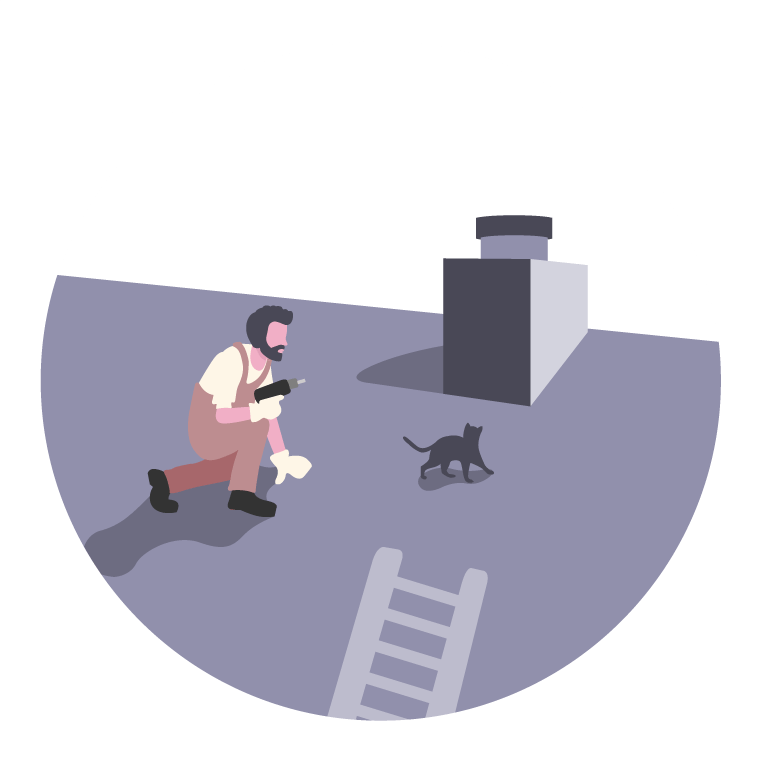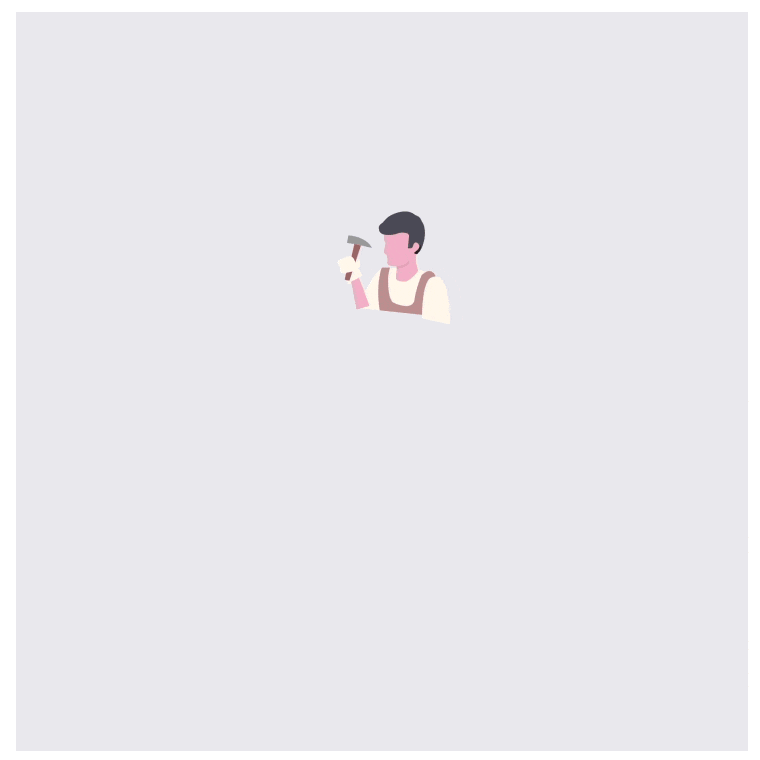 Gut instinct
Ensure that all gutters and pipes are free from debris to prevent overflow and damage to plasterwork during periods of heavy rain. Blocked and damaged gutters can actually cause a water build up, which can run down your home's walls and into the foundations.
You should check for signs that your gutters are sagging and have them repaired or replaced. If you want more information about this, take a look at our guide on how to fix blocked and broken gutters.
Get your roof ready
Check the lead flashing on the roof – is anything loose or cracked? Compromised roof tiles will be the first casualties of severe weather, so get them repaired before they're battered by wind or rain.
Be on the lookout for any damaged areas on your roof that could let water into your home. You'll also want to keep an eye out for any lose tiles or slates, as they could easily be flung from the roof by strong winds. If you have a chimney, you'll want to check that all bricks and mortar are in good condition. Finally, if you can get up into your loft, have a look to see if there's any sign of water leakage.
If anything looks out of place, or doesn't look right, your best bet is to bring in a professional who can make these repairs for you.
Have a garden clear out
Chances are you've been taking advantage of the summer weather in your garden, but it's a good idea to give it a spring clean before the chillier weather arrives. Put flower pots and garden gnomes in the shed, dismantle trampolines, and store away garden furniture, barbecues, children's toys, bikes, lawnmowers and anything else that's at risk of being knocked over in stormy weather in sheltered areas.
Don't get caught out by the cold
Ice can be another enemy to your home over the winter months, as freezing pipes can cause internal water damage. Make sure to keep your heating on a timer – being active for just one hour a day is an easy way of preventing your pipes from freezing up. When it comes to your garden, empty any water features, clear slippery paths and driveways with grit and make sure your garden hose is disconnected from the spigot.
Strong and sturdy
Our home insurance policies don't cover damage to gates, hedges and fences caused by storm. So it's a good idea to keep these well maintained. Not only will they last longer but also there will be less chance of unexpected costs when the bad weather does hit.
Make sure all fences and posts are as secure as possible and any loose panels should be fixed; you don't want them to cause damage to your property, or anyone else's. You'll want to keep an eye out for any debris around your fence structures. Things like clumps of leaves can lead to the decay and weakening of your fence's foundations. Protecting your fence with stain, paint or sealant will also help avoid any decay, keeping it in tip-top condition.
Batten down the hatches
Ensure all doors, gates and windows are fastened securely in preparation for strong gusts.
Insurance reassurance
Get to grips with the ins and outs of your home insurance, contents insurance and car insurance so that you know exactly what you're covered for if the worst happens. It's important to be aware that we don't provide cover for things wearing out or breaking because they've not been maintained or have naturally deteriorated over time. Understanding your role in the up-keep of your property will help you avoid any surprises in the event of a claim.
Though the weather might be out of your control, you can take steps to protect your home, and ensure it doesn't wreak havoc this winter. Watch our video to help you put some of the tips above into action.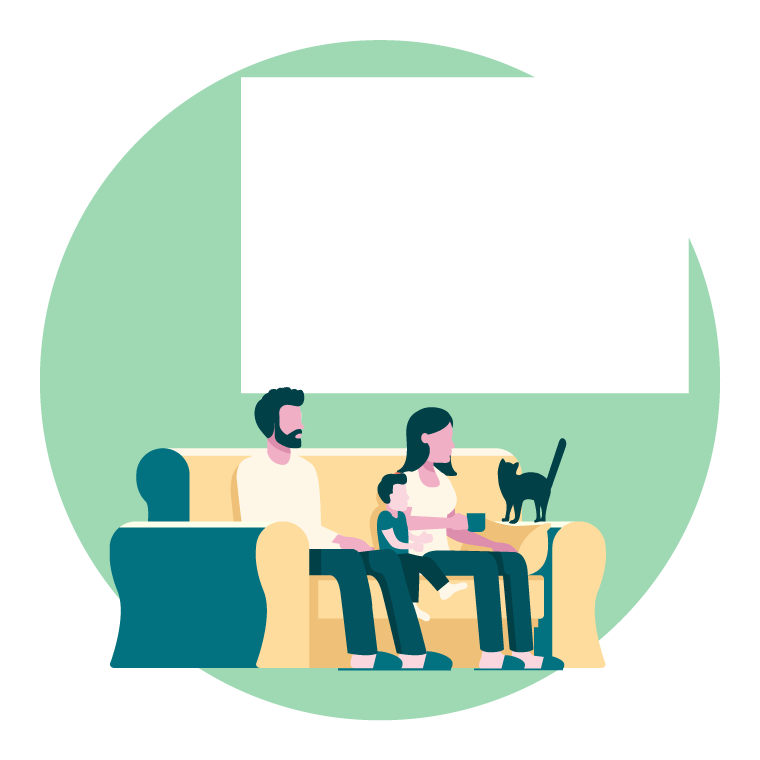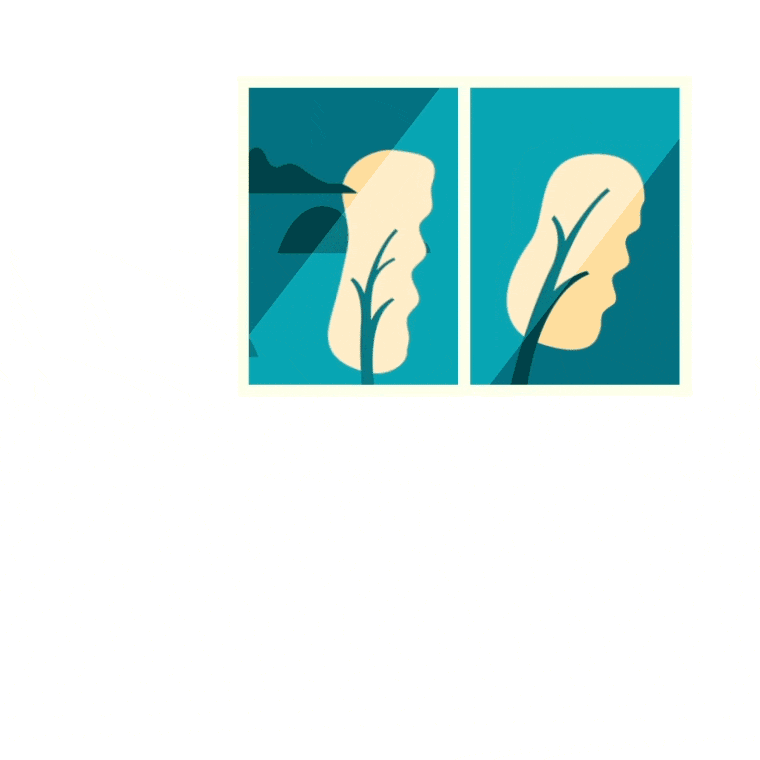 Keeping calm in the eye of a storm
You've done as much as you can to prepare, so when stormy weather hits, it's best to ride it out until the worst of it passes.
Keep an emergency kit on hand
This could be especially useful if stormy weather results in a power cut. Basic items to prepare include:
A list of emergency contact numbers
Torches
Non-perishable food
Drinking water
Blankets and warm clothing
Instructions on how to safely turn off your power, water and gas
A first aid kit
In case of floods
If you live in an area prone to flooding, it's a good idea to install sandbags on doors, windows and any other gaps. Make sure to move any electrical equipment and any sentimental items upstairs, disconnect the pipes to dishwashers and washing machines and turn off gas, water and electricity mains.
Power down
If you spot damp patches within your home during heavy rainfall, turn off the electricity at the fuse as damp wiring can be a fire hazard. Contact a professional for further assistance.
After a storm has passed: protecting your home in the long-term
The stormy weather has passed, so now is a great opportunity to assess the damage. However, it's important not to wait to protect your home until the next weather warning. Here's some tips on how to get ahead of the curve and storm-proof your home for the long-term.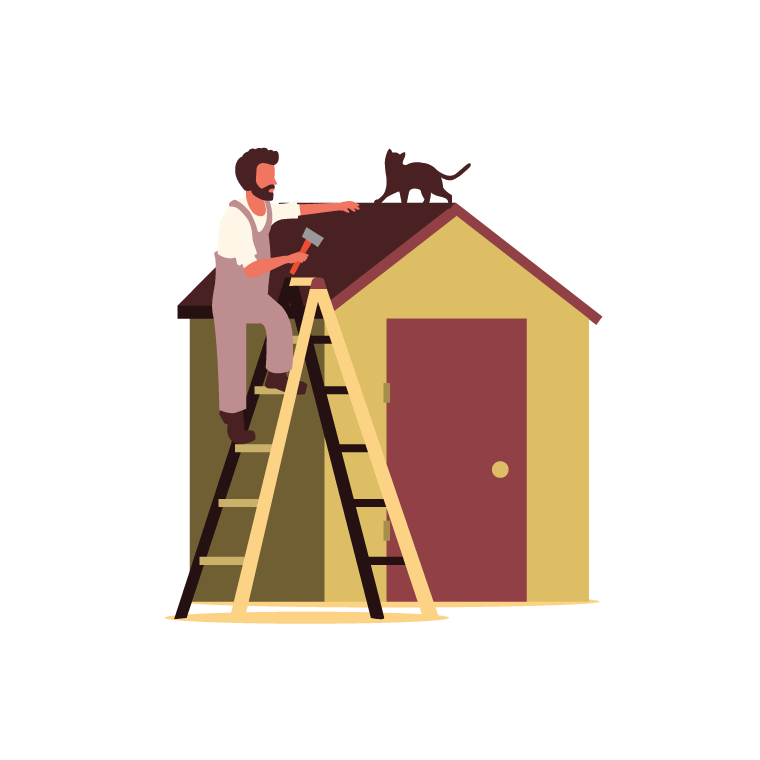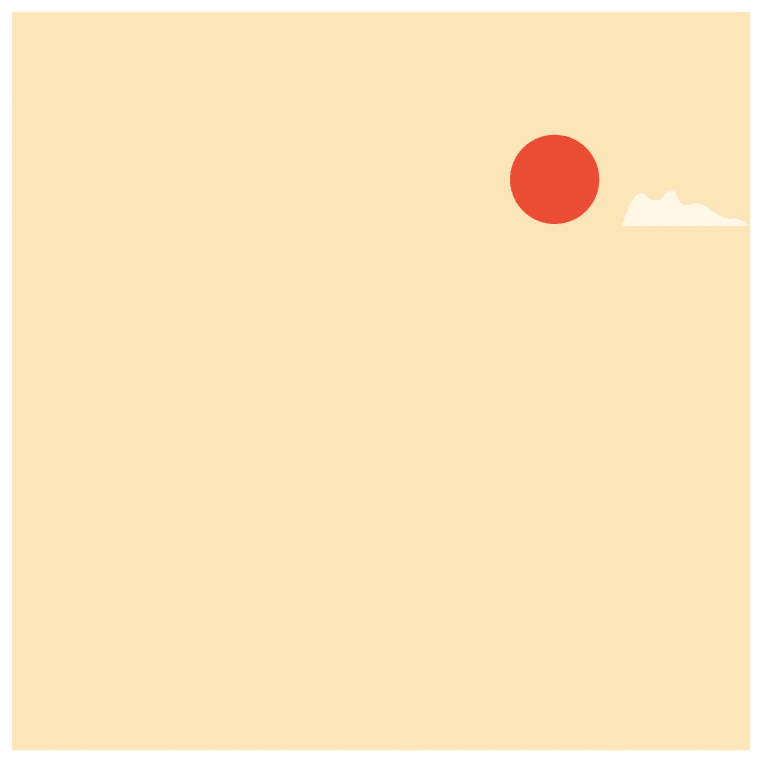 Make outbuildings safe as houses
Sheds and garages are ideal for safely storing your items during winter, so it's important that they can survive severe weather. Make sure the roof is securely fastened in place - always seek professional advice before attempting anything yourself. Damaged guttering or cracked windows in outbuildings can be particularly susceptible to storms, so make sure you regularly maintain them.
Keep your home watertight
Seal any gaps in outer walls and foundations with foam or caulk to prevent cold air and water entering your home. Invest in heat tape to run around the underside of your guttering to prevent ice from forming and protect your pipes with insulation. If you leave your property empty for long periods of time, consider turning off your stop tap to avoid water flowing through pipes and freezing.
Be neighbourly
Because you have a vantage point on their house that they don't, your neighbour may not even be aware if they have missing roof tiles, a loose satellite dish, or a wheely bin that's gone awry. So, if you spot any potential problems, be a good neighbour and bring it to their attention so they have plenty of time to repair before the wind whips up again.
Although we can never control the weather, the most important thing we can do in the event of stormy weather is to prepare. From clearing out gutters and storing garden furniture away safely to securing outhouses and understanding the ins and outs of your insurance cover, there are plenty of easy steps you can implement to help keep your home safe from harm, and subsequently more money in your pocket, when stormy weather hits.
Stay protected with AXA – whatever the weather
When extreme weather hits, it's important to understand the ins and outs of your insurance policy. Find out more about buildings insurance from AXA and make sure you have the right cover you need to stay protected whatever the weather.