26 OCT 2023
12 MIN READ
How to start a photography business
Got an eye for detail and love capturing memories that will last a lifetime? Then chances are you've considered starting your own business and becoming a professional photographer.
But it takes more than just getting a camera… point… click. From weddings and family portraits to product shots and editorial work, becoming a professional photographer takes hard work, creativity and, most of all, a solid plan for success.
So if you're decided it's time to focus in on your dream of setting up a photography business, follow AXA's guide – from deciding on a flashy new business name to devising a marketing strategy and protecting your brand as it develops.
How do I write a photography business plan?
As with any new business, if you're thinking of starting up as a photographer your first step should be writing a photography business plan.
A good business plan will help you set out your strategy and objectives, then break them down into concrete tasks and clear goals for success. Your business plan also helps potential investors, loan advisors and clients to see your new photography business as a professional and serious venture.
Typically, a business plan covers the following key areas as a minimum: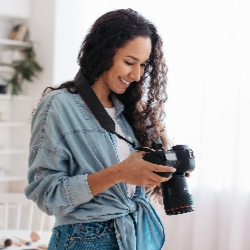 Executive summary - A short, clear overview of your business.
This section provides an at-a-glance summary of your photography business, who you are, what you do and why you do it. This may include a list of the products and services you plan to offer.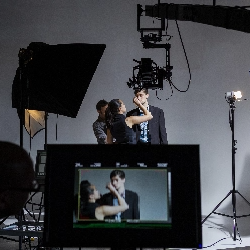 Opportunity - A full breakdown of how your service will need demand.
From a detailed description of the photography services your business provides, to an overview of the demand for your skills in your area, this section outlines the potential opportunity your photography business has to succeed. In this section it may be useful to include a market and competitor analysis that shows how you're filling a need.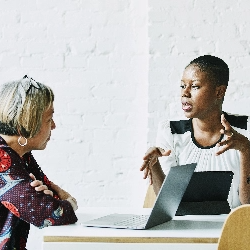 Execution - How you'll make the business a success.
Briefly introduce your business goals and how you'll measure them, before diving into the detail. Explain your business' sales and logistics strategies, and back these sections up with concrete data to prove you're well informed and are making decisions based on real evidence.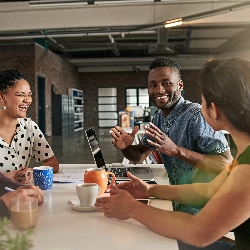 Marketing plan – Finding and retaining customers.
A marketing plan is your business' blueprint for success. It sets out your strategy for winning business or gaining customers and states your marketing goals and objectives for the future. It may be useful to create customer profiles to gain a deeper understanding of who your target market it.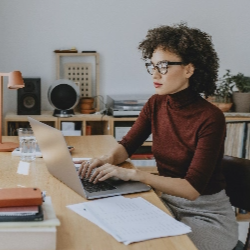 Financial plan – The bottom line.
No business plan is complete without a financial forecast. This should include your budget, incomings and outgoings and projections for the future success of your photography business. Also include a list of all the money you have in the bank at any given time, and a list of your company assets, liabilities and the owners' equity, which can be used to calculate the value of your business.
Photography business start-up costs
You've heard that you need to spend money to make money, right? Well that's never more true than when you're first starting out.
With any business, starting up usually involves a lot of outgoings before you've even secured your first customer, and that's true of photography businesses too. From equipment and software to accounting and marketing costs, the cost of starting a photography business can quickly stack up.
When looking at your financial plan, think about the one-off costs involved in starting your business, as well as the ongoing monthly or yearly costs associated with running the business and making it a success.
Typically, a photography business will need some or all of the following:

One-off or infrequent costs
Cameras (multiple, good-quality cameras for different styles of photography)
Multiple lenses and flashes
Memory cards or film (if using)
External drives
Computer or laptop with sufficient memory
Website (may include one-off set up costs or domain fees)
Studio lighting
Flash
Reflectors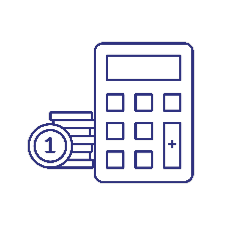 Ongoing expenses
Marketing costs (printed materials, business cards, online advertising etc)
Photoshop subscription (or other editing software)
Image licensing (Getty, Shutterstock etc)
Business insurance for photographers
Accounting costs
Training, workshops and classes
Studio space or shared office rental
Travel costs and other expenses (although these may be recoverable from your fee)
Many people estimate that when all is said and done, it will be in the realm of £5,000 to £10,000 depending on how much kit you need for your type of photography. If you're just starting out, it may be worth seeing what kind of kit you can get second-hand before you invest in brand new equipment.
Do I need photography qualifications?
For an industry like photography, it's usually less about any specific qualifications and more about your experience and portfolio which will win you clients.
While there isn't necessarily a photographer qualification you have to have in place before setting up your business, many professional photographers will have taken a college or university course to develop their technical skills, or a vocational degree in art, design or photography. If you'd like to go down the route of getting formal training, a bachelor's or master's degree in fine arts will likely have the most connection to photography.
In addition, you might find that ongoing learning and training in specific techniques, tools or software will help keep your business ahead of the curve, for example training courses in Photoshop or other design tools. You may also need certain business photography licenses or permissions to photograph in different places or locations.
Most importantly though, you'll need an eye for detail, a creative streak and excellent time and project management skills in order to put together the extensive portfolio of work which will be key in attracting new clients.
Register your photography business
Once you've got your business plan in place, worked out your costs and got any photography qualifications required, you're probably about ready to start looking at how to register a photography business.
Choosing whether to start up as a sole trader or a limited company can sound tricky, but there are handy sole trader vs limited company comparisons that can make the process easier. Chances are that, in your photography business, you'll pretty much be working on your own. And in many cases, photographers are freelance, sole trader businesses.
A sole trader is the only owner of their business, and there's no legal separation between you as the business owner and the business itself. This means you can keep the profits you've made after tax, and that you are personally responsible for any losses your photography business makes.
If you're starting out as a sole trader, you can choose to trade under your own name or under a business name, and you don't need to register to do so. You just need a National Insurance number, keep records of your finances and you need to complete a Self Assessment Tax Return each year.
If you choose to set up as a limited company, however, you'll need to register your company name with Companies House. You should check that your new business name and logo aren't infringing on any existing trademarks. In the UK, the Intellectual Property Office oversees trademarking, copyright and patents, so have a look at their website before naming your business or products. An internet search can help establish whether your business name is already taken, or you can head over to Companies House and take a look there too.
Types of photography businesses
In a competitive sector like photography, it might make sense to find a photography niche you can operate in. By picking one type of photography to focus on, you can hone your skills and be the best in your field, helping you stand out in a crowded marketplace.
Some niche photography business ideas you might look to specialise in might include wedding photography, portraits, commercial photography, sports, the list goes on.
According to Business Gateway, wedding photography is the largest proportion of the photography industry, accounting for 38.1% of industry revenue, followed by advertising and fashion photography with 18.1%, commercial and industrial with 12.2% and school and graduation photography accounting for 8.9%, while portrait photography generates 6.2% of revenue.
When deciding on which niche to specialise in, there are a few factors to consider:
The largest sub-sector of photography is generally always in high demand, however it could also be one of the most stressful of all. You're there to capture the most important day in two people's lives, so you only get one chance. Any mistakes or mishaps could damage your reputation quickly. Do a good job however, and the word of mouth could spread fast, too.
Commercial photographers take photos of products, services, storefronts and so on in order to help promote a business or sell a product. It could be fashion photography, advertising, packaging, or for online shops or catalogues. While it may be lucrative, commercial photography is ultimately about selling for someone else, so it may not be the most creative sector in the field.
Many sports organisations like to have a professional photographer at matches, events and competitions to capture the action. From football to dancing, sports photographers need to be on the ball to get that all important action shot, meaning it could literally be a case of 'blink and you'll miss it'.
Typically employed by local newspapers, television or local area websites, news photographers could be able to get contract work to cover any events and news stories all over your local area. However, it may mean a less regular schedule and more fluctuations in your diary and income.
While everyone might have a camera in their pocket these days, there's still no substitute for a professionally taken shot of your loved ones. Many families still look for photographers to photograph their family or their pets, particularly after the birth of a child or a graduation, for example. It could be steady work, but there's not much variety in the shots requested.
Combining skills from the product, portrait and fine art sides of photography, you'll be working hard to highlight clothes and accessories to make them as desirable as possible. You'd be working with retailers or designers to promote their newest lines to the market.
Making food and drinks look appetizing, you might see your work in menus, on restaurant websites or social accounts, or in cookbooks and magazines. Occasionally there might be bartenders or chefs in the imagery as well, so knowing how to photograph not only food products but also people may come in useful.
Influencers, tourists, travel magazines and agents are all customers that could be after your services if you specialise in travel photography. From a Conde Nast feature to "flying dress" pictures in your local tourism hotspots, there's a lot that could fall under travel photography. Your subjects may include landscape, portrait, architecture, food and more – so you'd best be well versed in all of them.
How much to charge for your photography
When asking yourself "How much should I charge as a photographer?" there's a few things to consider.
The first step is to look at the competition. What do similar photographers in your area charge for their services? This will let you know that your prices are competitive, but be sure not to undercut your rivals by too much – you still want to earn a living and you don't want customers to associate your low prices with low quality.
Instead, it's best to work backwards. Think of how much money you'd like to earn per year, and how many days you'd like to work. This will give you your daily rate. You can then adjust it to make sure you're competitive against your local photographer competition.
When considering your daily rate, remember to factor in any expenses like travel, accommodation for multiple-day shoots, and a food budget. You might also want to offer packages for your services, like photography only, or photography plus editing. Editing can sometimes take longer than getting the shots themselves, to remember to factor this into your hours when calculating your rate.
Finally, if you're going to be working a high-priced event or photographing a big occasion, you can ask the client to pay a deposit up front. This secures your time and lets you get started on preparation before the big day arrives.
Using average estimated from Indeed and Glassdoor, you might expect to earn between £26,000 and £35,000 when starting out as a photographer.
How to market your photography business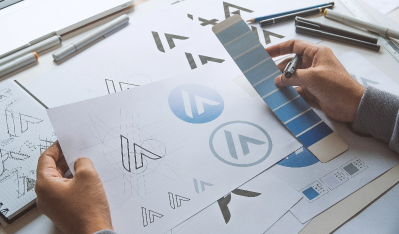 Brand and reputation
Your brand is your business name, your logo, your identity, that separates your business from your competition. Done well, good branding can become one of your strongest assets.
Think of the world's best known brands: Apple, Google, Facebook. What do they all have in common? A recognisable logo, colour scheme, look and feel, tone of voice, and that unique selling point that no other brand has. Try to apply these same principles when considering the brand identity of your new photography business. Define what makes you different from the rest, and let the world know.
Be consistent with your brand. Use your logo and colours across your website, printed materials like business cards and leaflets, signage. You can even incorporate it into t shirts to wear when you're on a job to remind everyone of who is taking their photos that day.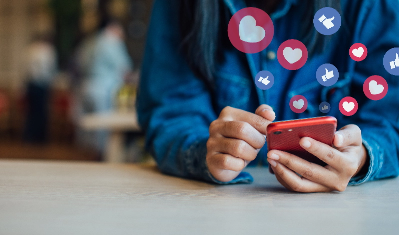 Social media and online
Photography is a visual media, so customers and potential clients will want to see examples of your work before agreeing to hire you for a job.
Having a strong presence online through a professional website and on social media platforms such as Instagram, Twitter and Facebook will help customers find you more easily, will help show off your expertise and will help widen your audience base dramatically.
Thanks to platforms like WordPress and Wix you can create a good-looking website yourself. Pick a responsive template where the design adjusts to smartphone screens, keep the design clear and the information well-organised and easy to read.
Be sure to post regularly to keep your viewers interested in you and your brand, and allow for direct messages, comments and contact forms so that potential customers know how to get in touch with you.
Your marketing plan
While a good business plan will help you set out your business strategy and objectives, a marketing plan will plot how you'll meet those objectives through a well-planned marketing campaign.
Typically, a marketing plan will include:
Goals
Management consultants can focus on various elements of a business, from complex organisational concerns to general business processes. They can work with private firms and public institutions across a range of fields including strategy, finance, HR and marketing.
Research
Look at your business plan. Where are the strengths, weaknesses, opportunities, threats? Look at your competitors. What are they doing well, and what can you do better? And think about your customer. What do they want and how can you meet their needs better than anyone else?
Marketing techniques
How are you going to reach your audience? Is it through your website, your social media platforms, at events or exhibitions, through flyers or newspaper ads? Think about how each channel will work to meet your goals.
KPIs
These are your Key Performance Indicators. How are you going to know that your strategy is working? And how will you tweak your plan if you aren't hitting your KPIs?
Get photographer insurance
So your business is up and running, you've found your photography niche and the clients are happy. You're doing what you love, and that's worth protecting. Which is why you need photographer insurance.
Photography work can be varied – you cover multiple different locations, use expensive equipment, you've got a reputation to protect or you may even have staff to consider too. But having the right cover in place from the start means you're in the best position if something were to go wrong.
AXA photographer business insurance puts you in control. You can select the product, cover levels and excesses that are right for you – and you could save money at the same time.
Professional Indemnity insurance
If there's a misunderstanding and the client isn't happy with your work, it could lead to costly disputes over contracts and agreements. Professional indemnity insurance can cover the cost of legal fees and compensation payments, while optional add-ons can protect your business in case of breach of confidentiality, loss of documents or dishonesty of your employees.
Public liability insurance
Public liability keeps you covered if a member of the public or a client is injured or if their property gets damaged while dealing with your photography business.
Photography equipment cover
As a photographer, your business relies on a good quality camera, editing software, laptops, lighting and so on. Contents cover can help you replace things like camera equipment or film if they're damaged, lost or stolen.
Employers' liability insurance
If your photography business has any employees, volunteers, casual workers or temporary staff, it's a legal requirement that you have Employers' Liability insurance. It'll covers you for any claims if your staff become unwell or suffer an injury as a result of working for you.
Work hard, insure easy
Running a business is hard work. That's why we're doing all we can to make your insurance a bit easier. From helping you tailor your policy to your unique business needs, to taking the guesswork out of finding business insurance, find out what we're doing to help small businesses.
All links are checked and valid at time of publishing, 26 October 2023.