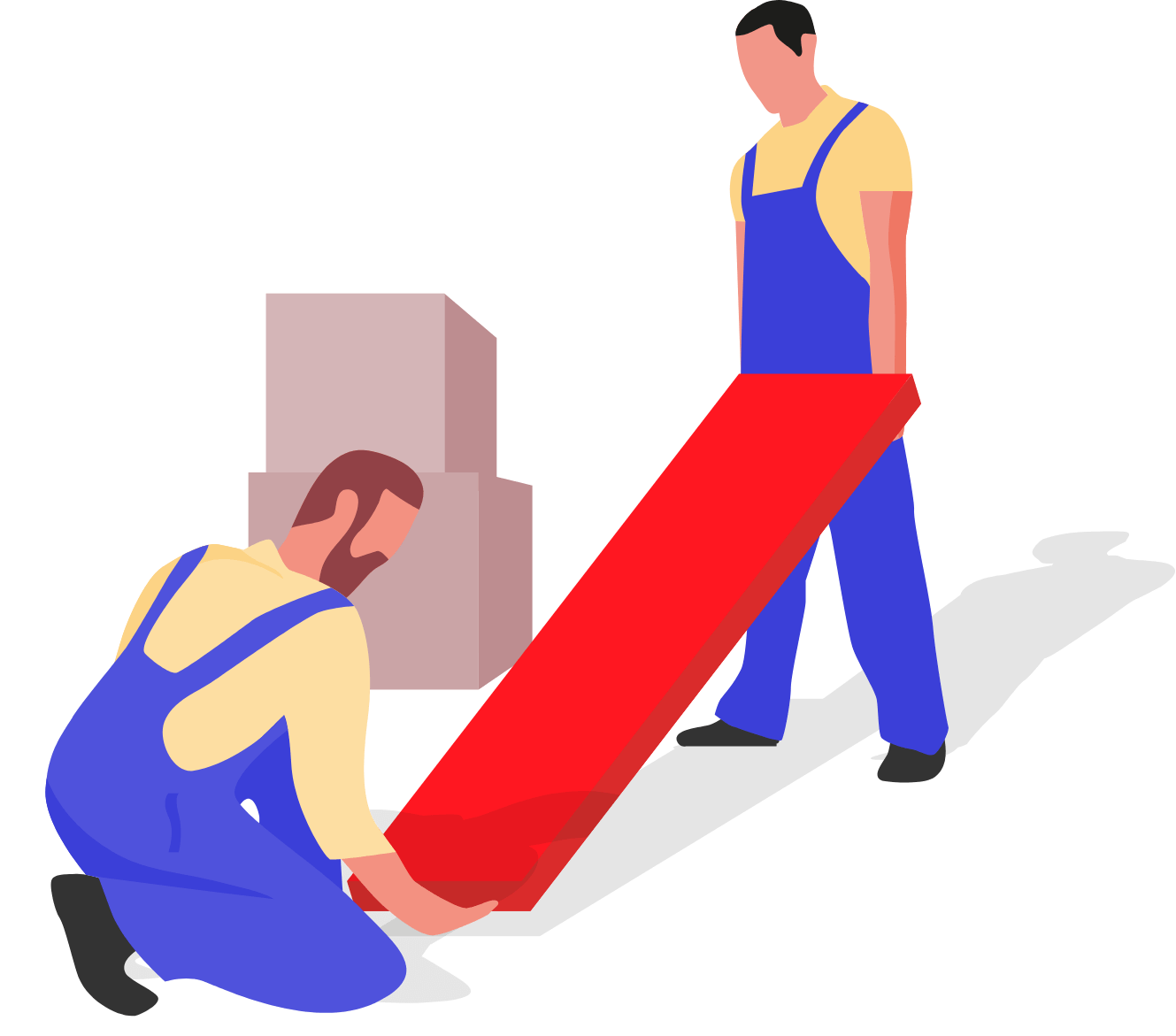 A guide to tenancy agreements
---
Tenancy agreements are designed to help keep landlords and tenants happy. Here, AXA examines the importance of this piece of paperwork.
Why tenancy agreements are such an important piece of landlord paperwork
From rent payments to property maintenance, ticking off tasks from your landlord to-do list while meeting your responsibilities to your tenants is a delicate balancing act.
But a lack of clarity over what's expected of you and your tenants can put strain on the landlord-tenant relationship - especially if certain expectations aren't met.
That's where the power of tenancy agreements come into play.
Setting out the rights and responsibilities of tenants and landlords is an easy but effective way of making the rules and expectations of a tenancy crystal clear.
That's why we're taking a closer look at what tenancy agreements are, what types are available, and how they can not only help foster a stress-free relationship with your tenants, but make your life as a landlord a little bit simpler too.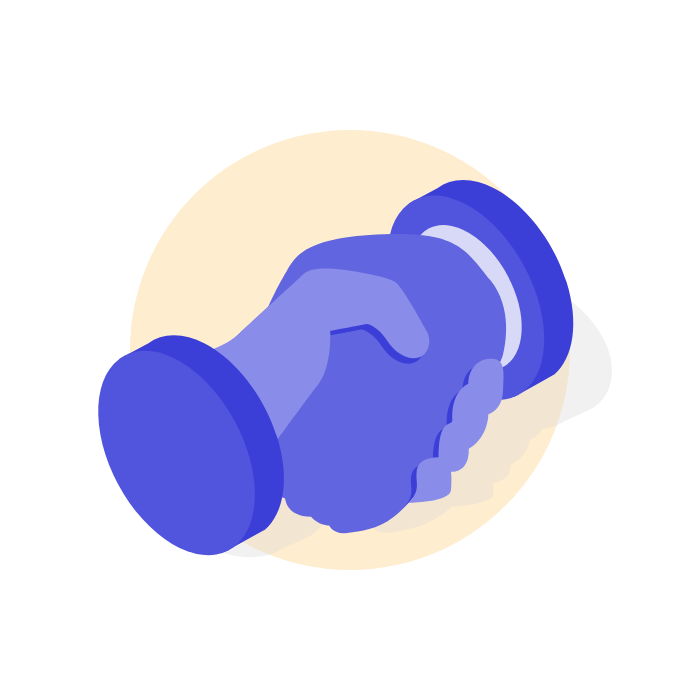 What's a tenancy agreement?
A tenancy agreement is a written or verbal contract between a landlord and a tenant that sets out the terms and conditions of a tenancy.
They give specific rights to both landlords and tenants, such as a tenant's right to live in a landlord's rental property and a landlord's right to receive regular rental payment in return for letting out their accommodation.
If you've decided to rent out your property, having a written tenancy agreement in place could help ensure that the rental conditions agreed between you and your tenants are fully understood and fair for both parties.
What types of tenancy agreements are there?
Tenancy agreements come in many forms and the one that's the right fit for you can depend on what type of property you're renting and who you're renting to. Find out what tenancy agreements are available below.
Assured shorthold tenancy
Otherwise known as a short-assured tenancy in Scotland, an assured shorthold tenancy is the most popular form of tenancy agreement used by UK landlords to let residential properties to private tenants.
An assured shorthold tenancy gives landlords the right to take back their property from tenants after a tenancy agreement comes to an end without needing to provide a legal reason. However, landlords must give tenants at least two months' notice if they want to repossess their rental property or evict tenants.
Under assured shorthold tenancies, landlords are obligated to protect their tenant's deposits in a government-approved protection scheme. Landlords also can't raise the rent during the initial fixed term rental period unless the tenant agrees, or if there's a rental review clause in the tenancy contract.
If tenants don't sign a new contract when the initial fixed term of the assured shorthold tenancy finishes, the tenancy agreement automatically becomes periodic, meaning the tenant moves to a monthly rolling contract where they'll pay the same level of rent.
Most tenancies are usually assured shorthold tenancies by tenancies by default. If the tenancy began after 1989, the rental property is the tenant's main accommodation and the landlord don't live in it, a property can be rented on an assured shorthold tenancy. You can also use an assured shorthold tenancy if you're renting out individual rooms to tenants who share facilities.
Assured shorthold tenancies can't be used if your rental property is over £100,000 per year, if there's no rent or if your property is a holiday rental.
Non-assured shorthold tenancy
Non-assured shorthold tenancies tend to be used when assured shorthold tenancies can't be. This could be due to factors including, the tenant having a main home somewhere else, the rent being less than £250 per year, or if a landlord lives in the same property as their tenants but doesn't share any facilities.
Landlords who opt for an assured shorthold tenancy don't need to pay a tenancy deposit into a government-backed deposit protection scheme, nor do they have to provide a Section 21 or Section 8 Notice to bring a tenancy to an end.
Keep in mind that under a non-assured shorthold tenancy, tenants maintain the right to stay in a rental property until the end of the agreed fixed term if they adhere to the rules and regulations set out in the tenancy agreement.
Excluded tenancy
Excluded tenancies tend to be used by landlords who live in the same property and share facilities with their tenants. Under an excluded tenancy, landlords aren't obligated to place tenants' deposits in government-approved deposit protection schemes but must provide tenants with reasonable notice to quit.
Usually this means the length of the rental period – so if your tenant pays rent weekly, landlords are within their rights to give one week's notice.
The notice period for tenants in an excluded tenancy agreement tends to be 4 weeks if they pay weekly, and one month if they pay monthly.
Assured tenancy
Unlike assured shorthold tenancies – which give landlords the automatic right to repossess their rental property after the tenancy agreement expires and adequate notice is provided – assured tenancies don't provide landlords security of tenure and equip tenants with more protection against eviction.
Under assured tenancies, landlords must wait for specific circumstances that break the tenancy agreement to occur. For example, landlords will have to wait for tenants to carry out specific actions, such as failing to pay rent consecutively, before they can apply for a possession order against their tenants to reclaim their property.
What should a tenancy agreement include?
As well as specifying what type of tenancy landlords and tenants are signing up for, a tenancy agreement should include the following information as standard: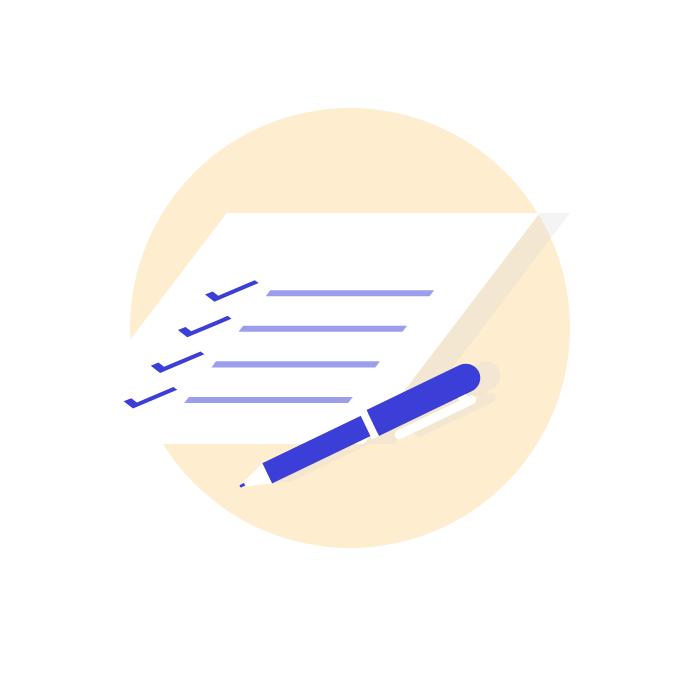 The names of tenants and landlords involved in the agreement and their contact details
The address of the property being let
The start date and expected length of the tenancy
The rent agreed, including how much, frequency, due date and when it can be increased
If any bills such as council tax and utilities are included
If the landlord provides additional services, such as cleaning and maintenance of common spaces, and whether there's a charge for them
The notice period landlords and tenants must give when terminating the tenancy
If other people can use the property, and if so, the specific rooms they can use
Landlords are well within their rights to tailor tenancy agreements to suit their needs and those of their tenants. However, there are specific terms (known as implied terms) that landlords are legally required to include in tenancy agreements which govern the behaviour of both landlords and tenants. These include: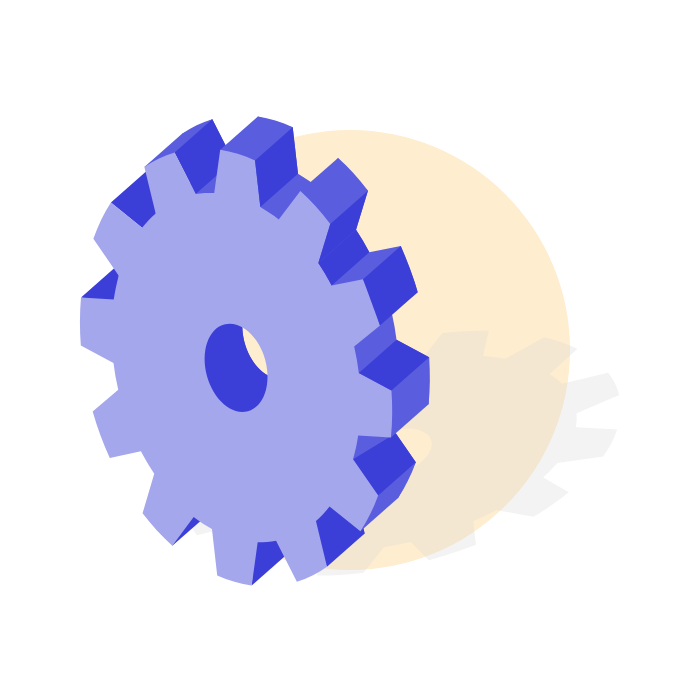 Tenants have the right to live peacefully in the rental property without nuisance visits from landlords
Tenants must use rental properties in a respectful way and not purposefully cause damage to fixtures and fittings
Tenants are obligated to provide access for any repair work or property inspections
Landlords must carry out basic repairs, which includes keeping the installations for the supply of water, electricity, sanitation, gas, heating and the heating of water in good working order
Discrimination in tenancy agreements
It's illegal for landlords to discriminate against tenants because of their disability, religion, sex, sexual orientation, gender, race, religion, or if they're pregnant. A landlord is breaking the law if: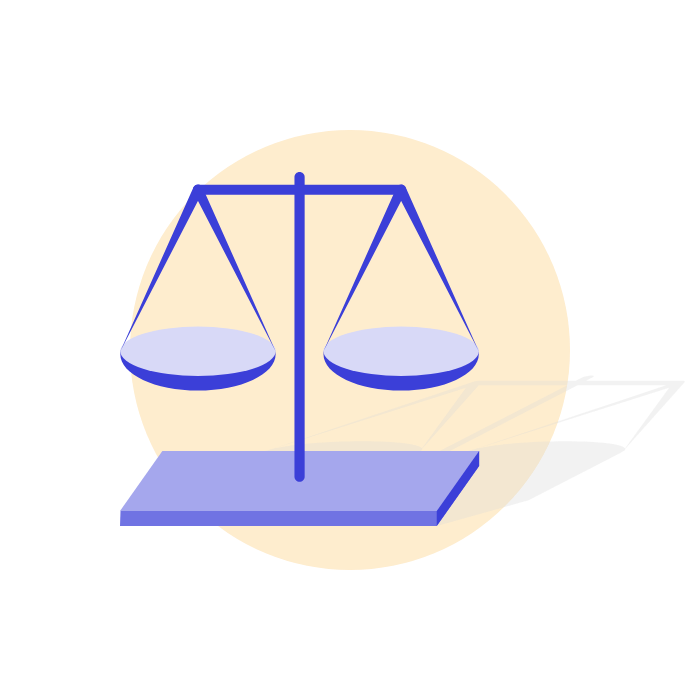 They harass or evict tenants because of their race, gender, sexuality, religion or disability
They treat tenants differently from other tenants in how you're allowed to use a property's facilities, such as a garden or washing services
They rent a property to tenants on worse terms than other tenants
They refuse to make changes to a tenancy agreement which would allow a disabled person to live in the property
As well as the requirement for landlords to treat all tenants equally, tenancy agreements also include a clause for tenants that state they must not be discriminatory or behave in a way that may be classified as harassment or anti-social towards landlords. If these rules are broken, landlords are within their rights to serve a notice to evict the tenants.
Tenants and landlords have the right to take legal action if you believe you've been a victim of discrimination. Get in touch with Citizens Advice for further information.
Do I need to get a written copy of my tenancy agreement?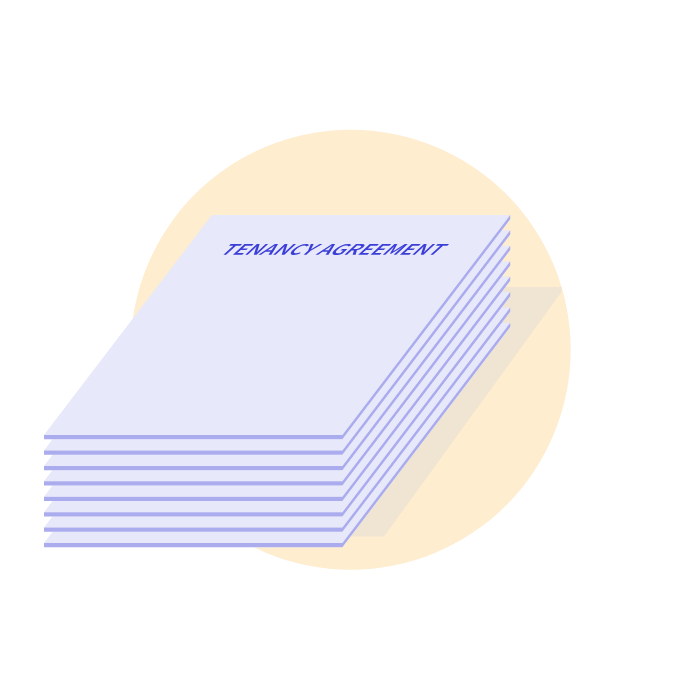 Landlords in England and Wales aren't legally required to provide tenants with a written copy of a tenancy agreement, whereas landlords based in Scotland are.
However, once you and your tenants are happy with the tenancy agreement and both parties have signed it, why not give your tenants a copy of the contract so that they're aware of what's expected of them? This could save you time if there are any tenancy disputes throughout the duration of the tenancy.
In England in Wales, you don't need a written contract for a tenancy agreement to exist. A tenancy agreement can exist even if there's only an oral agreement between a tenant and a landlord, such as agreeing on the rent amount, frequency and due date at the beginning of a tenancy.
However, it's important to be aware that oral tenancy agreements can be difficult to enforce since there's no paper trail or evidence to prove what has and hasn't been agreed.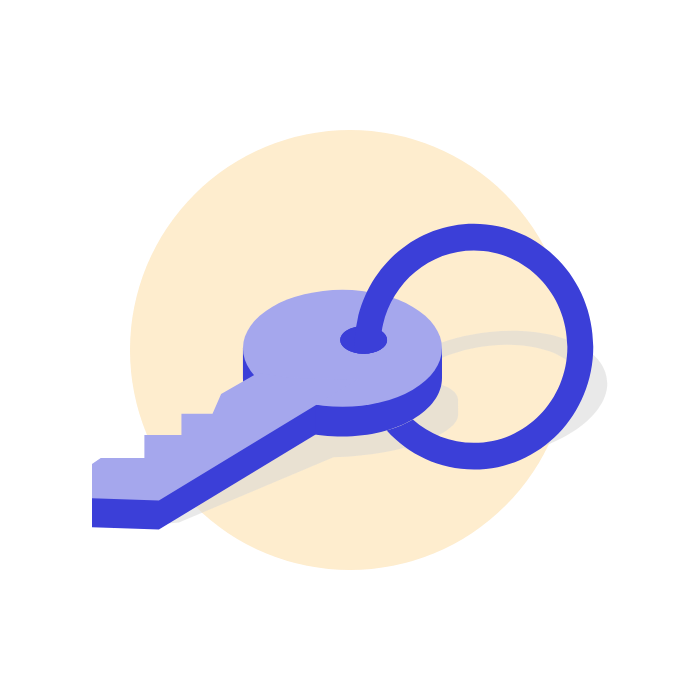 Can I change a tenancy agreement?
Usually, tenancy agreements can only be changed if both the landlord and tenants agree. If this is the case, all changes should be recorded in writing by either drawing up a new tenancy agreement or amending the existing tenancy contract.
Oral tenancy agreements can also be altered if there's witnesses to the new agreement who can prove both parties agreed to the changes to the tenancy contract.
Landlords must take appropriate steps to alter the tenancy agreement if a rule in the agreement makes it difficult or impossible for disabled tenants to live in their rental properties. For example, this could mean landlords making changes to the tenancy agreement so that tenants can carry out disability-related improvements to their rental property. Landlords who don't take steps to change the agreement to help tenants manage their disability are discriminatory and are breaking the law.
Wondering what you need to do to bring a tenancy agreement to an end? Read our guide on how to end a tenancy agreement to make saying goodbye to your tenants that little bit easier.
By helping to clearly define the rights and responsibilities of landlords and tenants, tenancy agreements can help keep both parties happy if there's a dispute throughout the tenure of the tenancy. And given that you already have plenty of plates to keep spinning when you're a landlord, a written tenancy agreement can be an effective tool to keeping on top of your duties to your tenants.
*10% of our customers paid this for landlord insurance, typically for one property, between October and December 2018.