What is the Debt Respite Scheme (Breathing Space)?
The Debt Respite Scheme (Breathing Space) gives people in debt extra legal protections by preventing creditors from chasing or adding to debt for a defined period of time.
The aim is to give people the time to access professional advice and set up a debt solution, without the stress of spiralling debt and impending enforcement action. However, payment of the debt and any future liabilities must continue during the Breathing Space period.
This scheme only applies to England and Wales. Landlords in Scotland should families themselves with the Scottish Debt Arrangement Scheme.
How does the Debt Respite Scheme work?
The Debt Respite Scheme stops creditors from taking legal action against someone with a Breathing Space. During the Breathing Space period, landlords can't:
Chase rent arrears
Add interest or debt
Charge late payment fees
The Breathing Space period is determined by the type off Breathing Space the tenant has. There are two types: A Standard Breathing Space and a Mental Health Crisis Breathing Space.

Standard breathing space
A Standard Breathing Space is available to anyone receiving debt advice from an FCA-approved debt advice service. It can last for up to 60 days and during that period, the debt advice service will act as the point of contact for the tenant and the landlord.

Mental health crisis breathing space
A Mental Health Crisis Breathing Space is only available to someone who is receiving mental health crisis treatment. It lasts as long as the person's mental health crisis treatment does, plus 30 days.
How are landlords notified about a Breathing Space?
If one of your tenants receives a Breathing Space, you'll be notified through:
an electronic service
email
post
someone leaving a copy of the notification at your address
The notification will confirm each debt owed that's in a Breathing Space and the date the Breathing Space should start.
If another debt is added to a Breathing Space at a later date, landlords must apply the protections as soon as they get the notification, or when the regulations consider you to have received it, whichever is earliest. For electronic notifications this is the date they're sent. For postal notifications, this is four working days after it was posted.
What landlords can and can't do
As a landlord, if you're told that a debt owed to you is in a Breathing Space, you must stop all action related to that debt immediately and the protections should stay in place until the Breathing Space ends. During a Breathing Space…

Landlords can:
contact the tenant about things unrelated to their debt (e.g. routine maintenance or repairs)
answer the tenant's questions about their debt
challenge the tenant's Breathing Space through their guarantor (e.g. you disagree with the amount of debt being protected)

Landlords can't:
contact the tenant about the debt
sell the debt to a third party
take possession of a property on the grounds of rent arrears
request deductions from benefits
add interest to existing rent arrears
start or continue legal proceedings
Landlords can't contact the tenant about their debt during a Breathing Space, however they can get in touch with their guarantor. Some tenants, particularly those in a Mental Health Breathing Space, will ask to end the tenancy if the Breathing Space period lasts more than 60 days. By ending the tenancy, you'll stop further debt accruing and you'll also be able to find a new tenant.
For more help and advice for what you can and can't do if your tenant received a Breathing Space, visit gov.uk.
What's expected from tenants with a Breathing Space?
A Breathing Space isn't a payment holiday. Tenants are protected from paying back debt they've already built up, but they're still expected to pay their rent and other bills. If they don't, the Breathing Space could be cancelled.
For example, if a tenant's monthly rent is £800 and they have £2,100 worth of rent arrears and late payment fees, they'll still have to pay the £800 rent during the Breathing Space period, but will be protected from paying back any of the £2,100 worth of debt.
Tenants can only apply for a Breathing Space once in a 12-month period and they won't be eligible for one if they have an individual voluntary arrangement (IVA) or a debt relief order (DRO).
How the scheme impacts evictions and rent arrears
Landlords can still seek possession of their property during a Breathing Space with a Section 21 or Section 8 notice, as long as they meet the right criteria. But remember, you can't issue a Section 8 notice if rent arrears are the reason for the eviction. You can only serve a Section 8 notice during the Breathing Space period if you have different grounds (e.g. antisocial behaviour).
If you already had a court order issued against a tenant who then receives a Breathing Space, any action to enforce the court order must stop during the Breathing Space period. And if the time limit for enforcement expires because the person was in a Breathing Space, it'll automatically get an eight-week extension.
What happens when a Breathing Space ends?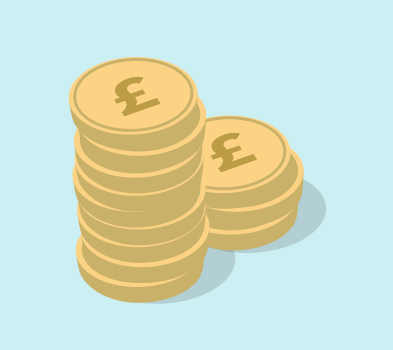 At the end of a Breathing Space, landlords can charge fees, interest and penalties on the debt. They can also start chasing late payments, organise a repayment plan, or start or continue legal proceedings However, they can't backdate any costs which would have built up during the Breathing Space unless it's been agreed by the courts.
If the tenant has gone into a debt solution such as bankruptcy, debt relief order or individual voluntary arrangement, landlords won't be able to take any action.
No matter where you are on your journey as a landlord, AXA is with you every step of the way. For more tips and advice, read AXA's ultimate guide to being a landlord here.
You let it, we protect it – from just £130 a year*
Tailorable cover you choose to match your needs
Cover for up to ten properties with one policy
0% interest on monthly instalments
10% off when you buy direct online
In-depth how-to guides in our landlord insurance hub
* 10% of our customers paid this or less between April and June 2021.