Why become a commercial landlord?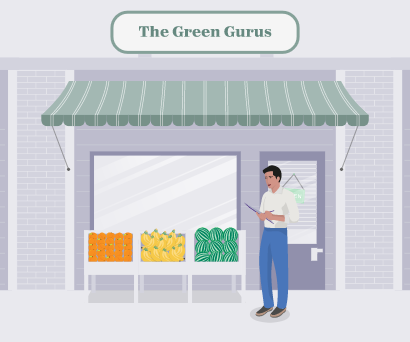 Easier than you think
Becoming a commercial landlord may seem intimidating at first, particularly from an initial investment perspective. This path isn't only for huge investment firms though – it can be achievable for individuals as well. If you want a giant factory-type space, it may be quite costly but if you're looking at smaller retail or office properties you may find the costs to be similar to a residential property.
Steady source of income
In the residential world, a short least is considered to be 6 months, in the commercial world a short lease might be measured in years instead. Think about it – most businesses don't want to set up shop and then vacate the premises shortly thereafter. Setting up a business can take a lot of remodeling and customisation of a space, so tenants don't make the choice to move lightly.
Even in a mid-brexit and mid-covid lease length low, commercial leases still reach an average of over 2 years in June 2020. By April 2021, they we're headed back toward 30 months for an average commercial lease and with businesses getting back to normal in 2022, it's possible that they could get closer to the pre-pandemic average of 36 months again.
As long as you keep your tenants happy, the likelihood of them leaving will be quite low. If you're able to rent your building to more than one tenant at a time, you'll further reduce the risk of a fully empty building at any point – however not all insurers will cover multi-tenure so be sure to check with your provider. So, if you're concerned about the property being vacant, consider if you have the space to let to more than one commercial entity at a time.
High return on investment
There are a number of different ways to invest your money, with rental properties being just one. While other investment methods such as trading stocks and share can be quite exciting, they can also be quite volatile and may not offer the security you're looking for. According to research from Centre for Economics & Business Research (CEBR), between 2000 and 2018, commercial property returned 308% compared to 209% for the FTSE 100, showing a higher return than many other industries.
Commercial rentals have the benefit of being quite stable and having high returns. The 2019 CEBR report also showed that average yields in commercial property been stable in recent years remaining nearly unchanged at 5.0% since 2015, with the retail sector showing the highest yields at 5.7% As long as you have a tenant in the property, that yield is likely to remain high as most commercial property contracts include an Upward Only Rent Review Clause. This means that the rent can only be raised, never lowered.
Diversifying your portfolio
Any investment carries some risk, but if all your assets are invested in the same way, that risk can be even higher. If you've not yet invested in property or you've only invested in residential properties, adding a commercial property to your portfolio may help minimise losses. When your investments are spread across several areas such as stocks, shares, residential and commercial property, you'll be more insulated against risk. If the value of one investment crashes, you'll have others to fall back on.
Whether you're still looking for your next business idea or you already have a side-hustle successful enough to let you run a shop full-time, it's important to understand how your industry is doing and whether or not now is a stable time to invest in a digital or physical retail space.
Challenges of being a commercial landlord
The main challenges of being a commercial landlord are similar to those of residential landlords or any other type of property investment.

Long-term investment
If you're hoping to see a rise in value of the property, it's going to take time to achieve that. Buying at a low price and selling at a higher one takes time and effort in between. Anyone looking at property as an investment should be in it for the long-haul as it will take a while to see capital growth.
Market volatility
Almost any investment of any type will be affected by fluctuations in the market. In the property market, you need to look out for market crashes that create long void periods or new building projects in your area that could create an oversupply of commercial space.
Tenants have the power
Once a tenant is in place, it's typically quite difficult to get them out of your premises. Evictions are a long and onerous process and cannot be carried out without very good reason. If you've chosen poorly when it comes to tenants, that's a decision which may affect you for a long time.
Ongoing costs
Buying a property isn't a one-off investment, there are a number of costs that will be ongoing while you own it. This may include general maintenance and repairs or the costs of hiring a property management company.
Low liquidity
If you're not familiar with the term liquidity, it refers to how quickly an asset can be turned into cash. If you suddenly needed money, you're not likely to be able to get a property on the market and sell it at a good price quickly. When you invest in a property, your money is tied up and it's not always easy to get that back.
Things to consider when choosing a property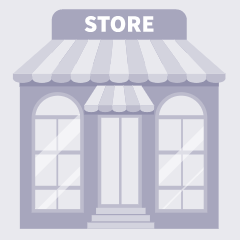 Decide what type of property you want
Under commercial properties there are a few different categories such as retail, offices or industrial. Consider carefully the pros and cons of each type of property and how likely they are to be useful in the area you're buying. For example, while retail spaces are popular in most high street areas, they also tend to need a lot of remodeling between tenants. It can help if you have previous business or personal experience in the same area as the property you're trying to rent out as you'll understand the needs of your ideal tenant better and be able to make more informed decisions.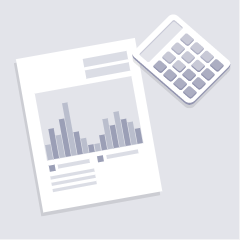 Find out about existing commitments
When taking over a commercial property, you may also take over the existing lease agreements. Therefore, you'll want to do some research into the existing tenants, how long their current lease lasts and what the terms of it are. One investigation you should do is to carry out a business credit check on the tenants to evaluate whether or not you think it is likely they'll be paying their rent on time. Another thing to look out for is what the lease renewal terms are and if you are able to raise rent, change terms, etc.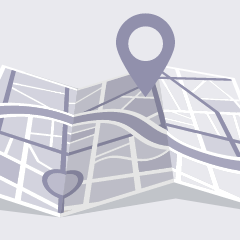 Location
If you're hoping to attract retail or hospitality based tenants such as shops, cafes and bars, then you'll want to look for a location with high footfall in a city centre high street. However, many businesses simply need an office space and don't rely on customers coming in and out of their premises. These types of customers will often be happy to lease a property further from the city as it's usually a more affordable option. Consider if the location you're looking at will attract the types of tenants you hope to have.
It's also worth researching whether there's any planned works in the area you're looking at. New developments or infrastructure changes could affect the value of your property, how competitive the area is, and the likelihood of attracting the right tenant.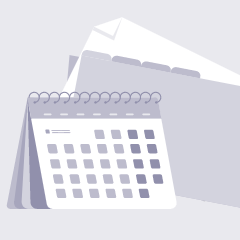 Lease vs licence
While a lease is the most common type of tenancy agreement there may be times where licencing the property is a better fit. Typically, a lease is for a longer period of time, allows the tenant exclusive use of the property, and also gives them more flexibility when it comes to altering the space. On the other hand, licences are often simpler and shorter term and do not grant the licencee security of tenure or exclusive possession of the property.
While you usually want a long-term tenant to create stability, licences can be useful as well. Imagine you had a vacant retail premises in the lead up to Christmas. You could licence the property to a small business for a short timeframe to run a pop-up shop in the busy period. This would help the business by having a physical presence during the Christmas shopping craze, and help you fill premises quickly, receiving rent money while you continue to look for a longer-term tenant.
If you're looking to licence instead of lease your property, be sure to do the paperwork carefully and make sure that legally you're meeting the conditions to be a licenced property. If you've chosen to licence instead of lease, you don't want to accidentally enter a lease which would grant certain statutory rights to the tenant!
What are the responsibilities of a commercial landlord?
What a commercial landlord is responsible for will vary depending on the type of agreement and the terms defined in it. A lot of things are negotiable in a commercial property agreement, so it can differ from property to property.
Often, the landlord is responsible for the external and common parts of the property but other responsibilities may include:
From April 2018, the Minimum Energy Efficiency Standards (MEES) Legislation came into effect and means that commercial landlords are not legally allowed to rent out properties with a rating below E, at the risk of incurring a maximum fine of £4,000. By 2023, landlords will not be allowed to continue renting out properties with an EPC rating of band F or G if it is on an existing lease.
Tenants must be provided with a copy of the EPC to give them an idea of how expensive the property will be to maintain. The EPC provides information on energy efficiency using A-G ratings, with the most efficient properties being in band A. It also includes recommendations for improvement in energy efficiency and gives you an idea of what band the property could reach if these improvements are made.
If you require an EPC you will need an accredited Energy Assessor to conduct an energy assessment, but the certificate will be valid for up to 10 years.
Gas safety certificates should be renewed at regular intervals, usually every year, on any gas appliances that you have provided and similar checks should be carried out on the electrical appliances you've provided. The Electrical Safety Council advises that a registered electrical safety engineer should inspect commercial properties every five years and the landlord should obtain an Electrical Condition Report (EICR).
Tenants should receive a copy of the up to date gas and electric certificates when they move in and after every inspection. Tenants are usually responsible for organising their own safety checks for any gas or electrical appliances that they have brought onto the premises themselves.
In a commercial tenancy agreement, there should be a clear specification for who has responsibility for the maintenance and repair of the property. This person is the one who should be responsible for managing asbestos on the property, however in some cases this can be a shared responsibility between owner and tenant. If your tenancy agreement does not specify someone other than the owner, then it is usually the owner who has a duty to deal with asbestos.
Managing asbestos can include a variety of duties including risk assessment, risk management and the development of an action plan to minimise asbestos exposure. Find out more about the duty to manage asbestos from the health and safety executive: https://www.hse.gov.uk/asbestos/duty.htm
If your commercial property has only a single occupant, then the majority of health and safety responsibility lies with them. The tenant must carry out a health and safety risk assessment and remove any hazards that are found. If the tenant fails to comply with health and safety laws, they can be prosecuted under the Health and Safety at Work etc. Act 1974. As a landlord, you must take reasonable steps to ensure that your tenants comply with these health and safety responsibilities.
Often the landlord also takes care of any external parts of the property. If your property has more than one occupant, the tenants will still be responsible for health and safety risk assessments for their individual business spaces, however you may be responsible for any health and safety management in communal areas defined in the lease.
There may also be a requirement to specifically assess water safety and manage Legionella risk. Given that water and plumbing systems run throughout the whole building there is a good chance this responsibility may lie with the landlord. Be sure to coordinate with your tenants to ensure this check is being carried out.
Often with the tenancy agreement, tenants will get an inventory of all the fixtures and fittings that have been installed by the landlord and the condition they are in. The tenants then get a brief amount of time, often one to two weeks, to dispute or update anything listed on the inventory or any issues that the inventory does not flag. This ensures that there is a record of the property's status prior to the tenant move in and will be a useful record should any disputes over missing items or damages arise when the tenant eventually moves out.
Similar to health and safety management, the tenancy agreement should lay out who the responsible person is for fire safety. In instances where there are multiple people responsible for fire safety (the tenant & the landlord, or multiple tenants) then the fire safety plans need to be coordinated between all relevant parties.
It should be clear who is responsible for installing and maintaining any smoke detectors, heat detectors, extinguishers, risk assessments and emergency plans. For more information about workplace fire responsibilities, visit the government website: https://www.gov.uk/workplace-fire-safety-your-responsibilities
What are the costs of being a commercial landlord?
While being a landlord can create a steady income stream, there will be some one-off and ongoing costs associated with becoming a landlord. It's important that you fully understand your financial commitments as a landlord so that you can ensure your cashflow remains positive. This means that when you work out what you want to charge a tenant for rent, it's imperative that you set them high enough to offset the ongoing costs but keep them low enough to remain competitive for your location.
Here's a few of the costs you may encounter as a commercial landlord:
Safety checks, repairs and maintenance
As one of the ongoing fees associated with being a landlord, you'll need to be able to maintain the property in general – this may include anything from minor works such as replacing lighting fixture in common areas to major works such as roof repairs. These costs can happen at any time, so it's important to have a rainy-day fund set aside for any unexpected costs.
Legal fees and administrative charges
These costs are one-off in the sense that you'll only need them once per tenancy agreement, though you will have these costs each time the tenants of your property change. These costs can really add up, so when you know a lease is ending be sure to budget some extra money aside for costs such as solicitors for tenancy agreements, obtaining gas, electric and energy certificates, updating risk assessments and any other ad hoc costs.
Taxes
Some taxes are a one-off situation while others will be ongoing. For example, the Stamp Duty Land Tax is only paid on purchase of the property while a Capital Gains Tax only applies if you go to sell the property and it has had a significant increase in value. Meanwhile income tax or national insurance tax (once you hit a certain earning threshold) will be paid on a more regular basis.
When it comes to income tax, you should only be paying tax against the profits made on renting out your property, so be sure to claim any relevant allowable expenses so that you're not paying more than you need to.
Insurance
While commercial landlord insurance is not a legal requirement, it's recommended you have it in order to protected yourself and your investment. Commercial landlord insurance can be tailored to your exact needs but can include cover for many things such as:
Buildings
Rental income
Property owners liability
Employers' liability
Landlord's contents
Damage caused by terrorism
Find out more about commercial landlord cover with AXA
FIND OUT MORE
Property management agent
This isn't strictly a necessity expense, but you may want to consider hiring someone that helps manage your property. This can be a particularly useful service if you have multiple properties to manage and need a bit of help keeping on top of each property's needs.
Mortgage
If you're not buying the property outright, there's a good chance that you have a buy-to-let mortgage. Your monthly repayments will likely be the highest ongoing cost that you have as a landlord. Often commercial mortgages last for 15 years or more, so this expense is one that's likely to be with you for a long time.
Letting agent fees
When the rental property is empty, most landlord end up paying a letting agency to help find a new tenant. Agencies can do most of the heavy lifting including running credit checks, interviewing possible tenants, advertising and recommending good, reliable tenants to you. Their help can be well worth the cost if it means finding the right tenants, as it's quite difficult to evict tenants once they're in a property.
Advertising
If you don't hire a letting agent or advertising costs aren't includes in their fee, you may need to have some extra money available to help promote your property. This can include getting it listed on all the relevant online property search sites as well as getting great photography done or floor plans drawn up.
Cost of your time as a landlord
Finally, it's worth thinking about the time cost of being a landlord. Maintaining just one property can take up a lot of time, but if you're planning to build a property portfolio then managing all of them can truly be a full-time job. Even if you've hired a letting agent or property management agency to handle the bulk of the work, there will still be times when your time and effort is needed.
Finding the right tenant
The Commercial property Landlord and Tenant Act 1954 (LTA) sets out some important rights that tenants have. Namely that once the lease expires, it will continue on a rolling basis unless the landlord can terminate the tenancy under one of the specific methods required under the LTA. This creates security of tenure for the tenant and makes it very hard to get them out of the property unless there's an explicit breach of the lease terms.
Normally, it's a great thing to have a tenant who wants to stay in the property long term as long as they're a . That means finding the right tenant the first time you let out the property is incredibly important.
Your checklist to finding a good tenant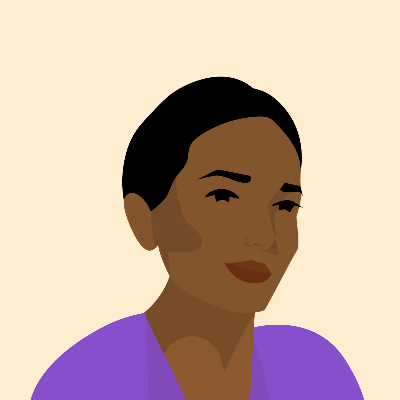 DOWNLOAD CHECKLIST
Ask for references
Do a credit check
Interview them
Ask about their business plans
Consider whether or not you think their business is suitable for the area (competition, location, etc)
Consider using an agent
Get a deposit
Make an inventory
Negotiate a tenancy agreement that is thorough
Find out what changes, if any, they want to make to the property
DOWNLOAD CHECKLIST
What goes in a commercial tenancy agreement?
While some aspects of tenancy agreements are stipulated by law, many aspects of the commercial agreements can be settled in the lease terms. Typically, your agreement should cover the length of the lease, who is responsible for maintenance for the property, service charges, whether the tenant can assign or sub-let the property and timescales for rent reviews.
By deciding all of these elements up front, it creates protection for both you and the tenant should there be any disputes further down the line. It may be worthwhile to have a solicitor review a tenancy agreement before it is signed to ensure that all your agreements are legally valid.
Let's take a closer look at different questions you should ask at each part of the lease to make sure you've fully considered the ins and outs of the agreement:
Is the property fit for purpose as is or will there be remodeling needs?
Will any planning permission be needed?
Will you allow the tenant to assign or sub-let?
Does the tenant have full right to any car parks or parking spaces near the property?
Who oversees fire safety for the building?
Whose responsibility is asbestos management?
How are any other maintenance checks being divided between the tenant and the landlord?
What is the expected rent payment?
How often will rent be paid?
How often can rent be reviewed?
Are they upward only rent terms?
What size deposit will be needed?
Will you accept a guarantor instead?
Where will the deposit be held and for how long?
How long is the minimum tenancy?
Will a break clause be included to allow tenant or landlord to end this early?
Is there a right to renew at the end of tenancy? Are there certain conditions a tenant must meet in order to have this option?
Support for Commercial Landlords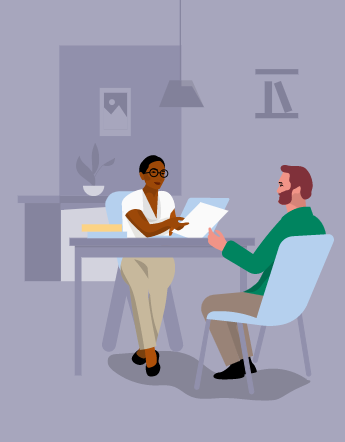 Looking through this whole guide may feel a bit overwhelming as there's a lot to consider when becoming a commercial landlord. However, you don't have to do it all yourself. There's a few different types of support that you can get as a landlord, whether that's joining a professional association, looking for best practice codes or hiring agents to help with some aspects of managing your property.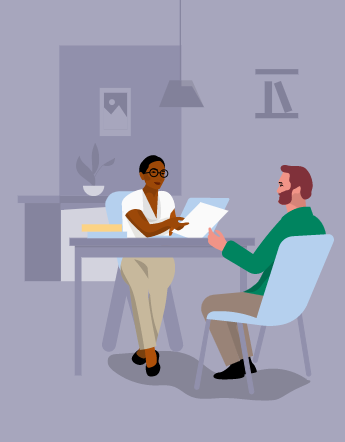 Landlord associations
Joining an association can come with a variety of benefits such as legal advice, discounted services, guidance on the latest issues and more. In the UK commercial property sector you may want to check out organisations such as the British Landlord Association or the British Property Foundation which deal with the real estate industry more generally or you may look at organisations that are more specific to the purpose of your commercial premises such as the British Council for Offices or the British Retail Consortium.
The Code for Leasing Business Premises
While it is only intended for use in England and Wales, the Code for Leasing Business Premises provides a great deal of guidance on what should be in a lease, suggestions on how to approach each section and useful checklists to ensure you've thought everything through. This document was created in 2007 by RICS as a collaboration between commercial property professionals and industry bodies representing both landlords and tenants and aims to keep things fair for each party.
Letting/property management agencies
As mentioned previously, if you're struggling to handle the day to day management of your property, hiring an agent can provide a lot of support for the usual admin needs of being a landlord. While you may still need to sign off and approve any actions your agency wishes to take, your responsibility for carrying out all the research and effort will be greatly reduced.
Looking for Commercial Landlord Insurance?
We understand that being a landlord means spending your day juggling tenant issues, a day job, and everyday life. Get AXA landlord insurance to get the tailorable cover you need to keep the plates spinning.
Buildings insurance to repair or rebuild your property following a loss
Property owners' liability cover (up to £10 million)
Cover for up to 10 properties in one policy
0% interest on instalments when you choose to pay monthly
All links are checked and valid at time of publishing, 18 August 2022.