Why did you decide to do an apprenticeship? Why not go to university?
During sixth form, when everyone was choosing their options and taking different paths, university didn't appeal to me. I was more excited to go into the working world. However, I also wanted to continue to learn, so I decided an apprenticeship was the best route for me. When you're on an apprenticeship scheme, you work towards a qualification and learn whilst being paid. It seemed too great an opportunity to miss!
What I found appealing about the AXA scheme was the hands-on approach. I'm learning more than I would in a textbook, both about the role and the industry. By working every day, I'm accumulating practice and knowledge. I don't think university students always get the same first-hand experience.
What's it like to work in insurance PR?
Before working in insurance, I never realised just how diverse the industry is. Insurance touches on so many different aspects of society; there are many different risks to cover and various factors to be aware of.
I enjoy reading about current affairs and it turns out to be quite useful with insurance. There are always economic, political or technological developments that will have an impact on our sector. The PR team needs to be aware of those – it keeps us on our toes!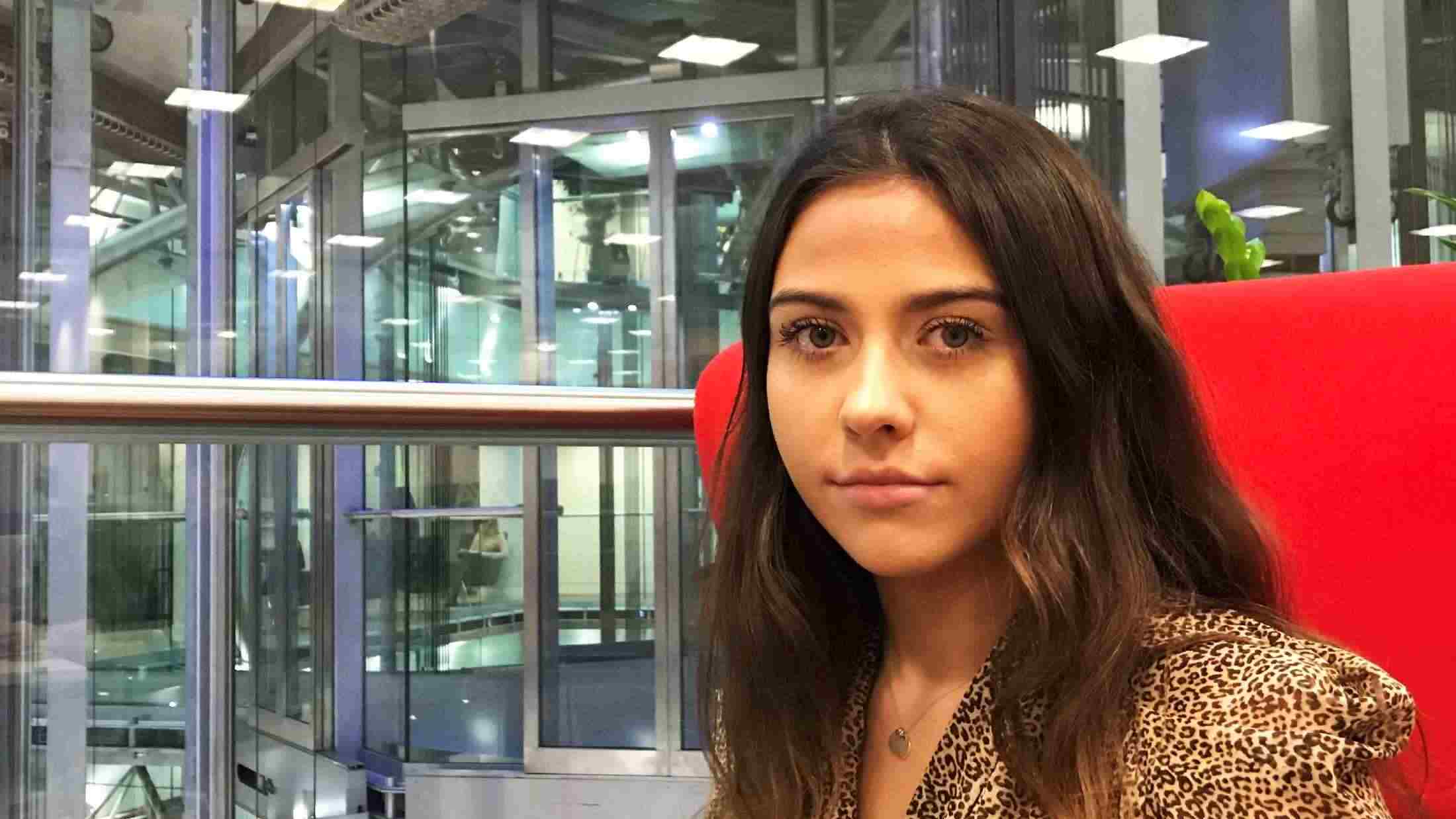 Why did you choose AXA UK?
I previously worked for a very small company, where there wasn't much chance to grow. I wanted to join a large organisation that could offer more opportunities. I was also hoping to work in media, so I was interested in this PR role.
Being employed by a well-established name like AXA, and trained by skilled colleagues, seemed like a fantastic opportunity. Not only that, but AXA is involved in exciting large-scale campaigns (like the 'Know You Can' ad with Serena Williams or the partnership with Liverpool FC), which inspires me with the desire to be part of more exciting campaigns in the future.
What does your typical day look like in the office? And how are the classes?
Due to the fast-paced nature of the role, no one day is the same.
Regarding my apprenticeship, my time is divided 80/20 between work and study. I will typically allocate a day a week to my apprenticeship coursework and self-study.
'Office' days start with checking the news, identifying potential reputation risks and opportunities for positive coverage. We individually focus on whatever projects we have going on – working on reports, replying to press requests or pitching ideas – but we also collaborate as a team. Currently, I am organising a corporate photoshoot for AXA executives but finding a day when they're all available is challenging. I also attend meetings with trade bodies and journalists, as well as industry events.
My apprenticeship classes are very relaxed. We usually have one masterclass every month and before each one we have a series of tasks to complete in preparation. Usually in the workshops, there are frequent reflection breaks to compare what you are learning to your current role at work, allowing you to visualise your knowledge in practise and understand how you might use it in the future, or how you are already adopting these skills. There are frequent group activities throughout each masterclass, which allows you to build relationships with your peers, and begin building your professional network.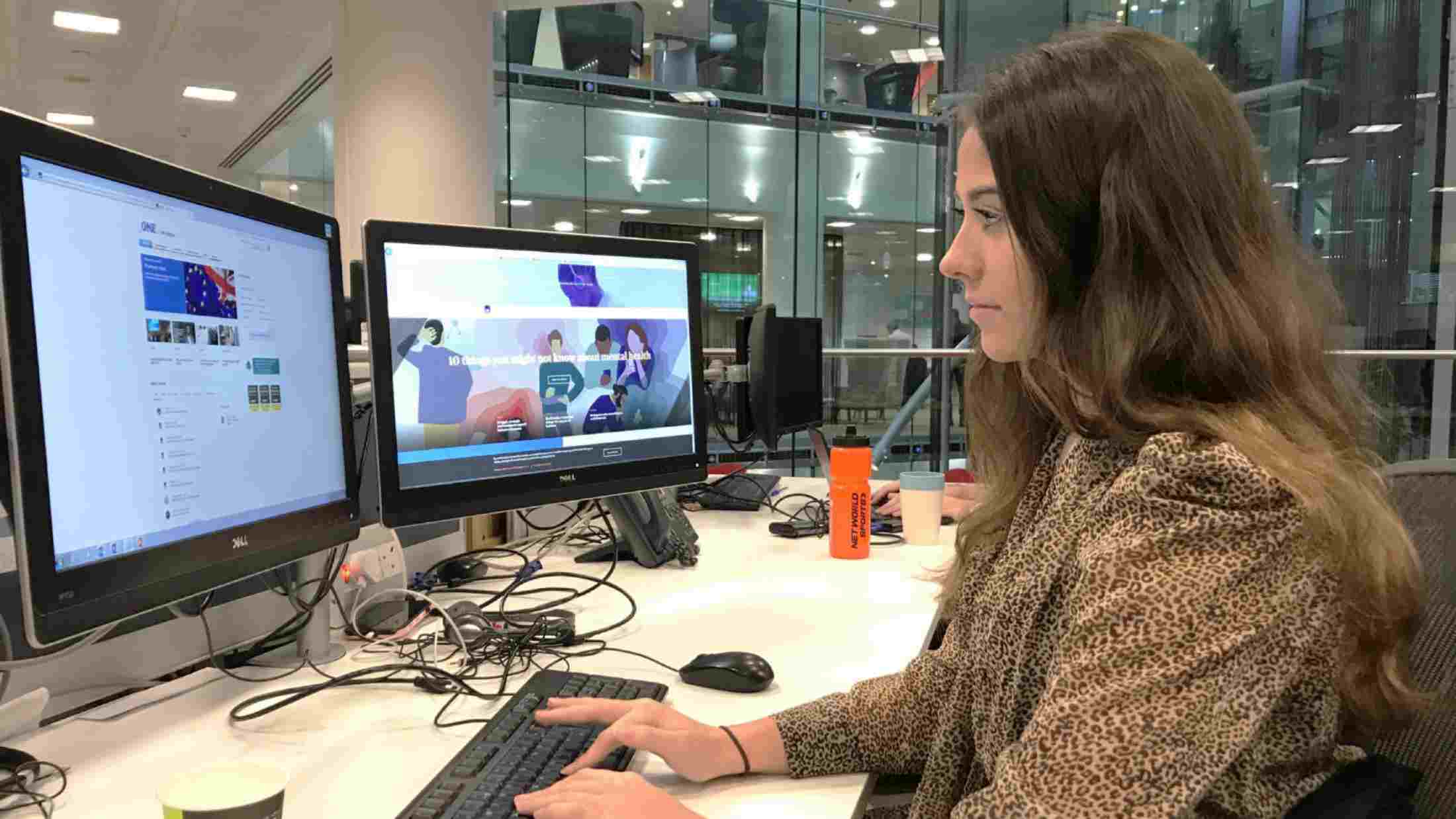 What do you like most (and least)?
What is encouraging is the support system built up around you from not only your team at work, but also your tutor and classmates who are going through the same experience as you. The apprenticeship company (JGA) supplies you with a skills coach who visits regularly and makes sure you are on track, which is also great if you have any work you want to be reviewed, for instance.
I also like how I am learning whilst working, and how my team understand and encourage this, which allows me to progress.
It is motivating being at work, where you are being trusted with responsibility. Within AXA, there is a flexible work environment, which is great. There is a distinctively high morale in the London office, whereby everyone wants to do the best job as a collective.
How does your experience as an apprentice compare to your classmates' experiences?
Half the students in my class are in agency PR, which is totally different from in-house PR like me. I find most of my work at AXA is either individual or done in a pair. In contrast, my agency classmates work in larger groups.
Among in-house PRs, some work in the public sector, and others work in the private sector – like me. In their communications, public bodies often focus on public interest, while corporate brands focus on their customers – although some like AXA talk also about the role they play within society.
Everyone in my class has unique work stories. By sharing them, we gain a more holistic understanding of PR.
What are your plans after your apprenticeship?
By the time my results arrive from my apprenticeship, I hope to have achieved a distinction, and continue to work as a fully-qualified press officer, building my career within AXA. I expect my understanding of the industry and role to have substantially improved and hope to be leading large-scale campaigns and innovative projects. Furthermore, I plan to build my network and a positive rapport within my trade, both internally and externally.