Is it right for you?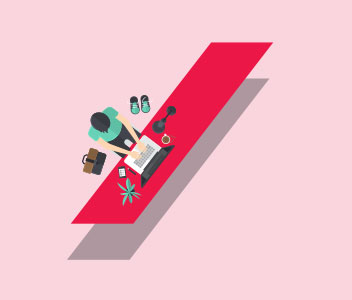 Is AXA Van Insurance right for you?
Make sure you can get covered before you get a quote
We've made it as easy as possible for you to get a van insurance quote quickly and easily. But in some circumstances, we may not be able to insure you online.
For example, we won't be able to insure your van if you, or any of the drivers of your van:
Aren't aged between 25 and 75
Don't hold a full or provisional UK driving licence
Aren't a permanent UK resident
Have had any previous insurance policy declined, cancelled or declared void

If you're getting business van insurance, we won't be able to insure your van if any principals, partners or directors of your business have been:
Declared bankrupt or been subject to any bankruptcy proceedings or any form of insolvency or winding-up procedures
Prosecuted or served prohibition order under health and safety legislation
Disqualified from a directorship of any company

If you meet the criteria, go ahead and get a quote online now.
If you don't, don't worry – we may still be able to help you. To see if we can give you a quote that meets your needs, call us now on 0330 159 1521 *.
Making a claim
We know claiming on your van insurance can be stressful. That's why we've given you some helpful advice.
Policy documents
Find out more about AXA Van Insurance with our sample policy summary and policy wording documents.
*We're open Monday to Friday 8am to 8pm, and Saturday 9am to 2pm. Calls are charged at local rate and may be recorded or monitored.