It's at the heart of countless small businesses up and down the country – so why do so many vans fail the MOT first time?
According to UK Government research, almost half of all UK commercial vans* fail the MOT on the first go. That means expensive repairs and retests – and every day your van is out of action could mean a loss of business too.
So to keep your van (and your small business) moving, take a look at the top ten reasons most vans fail the MOT.
Does your van have what it takes to pass?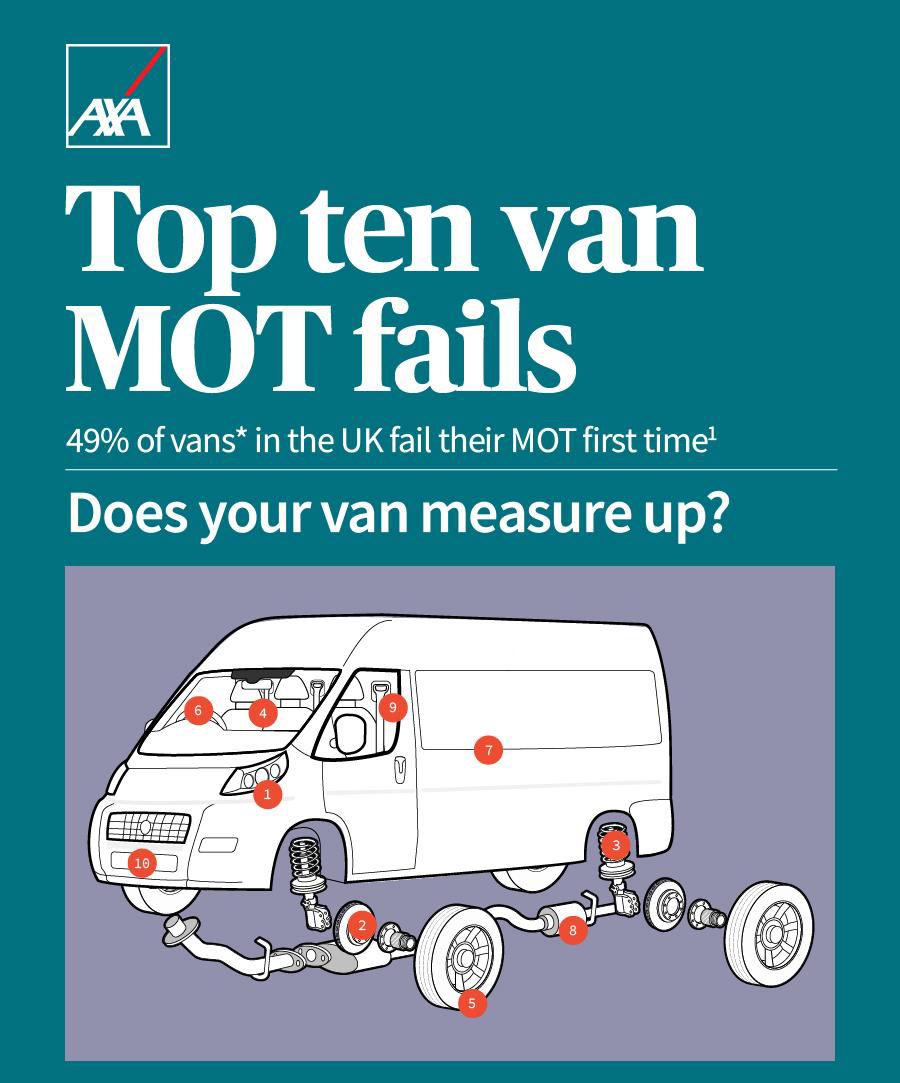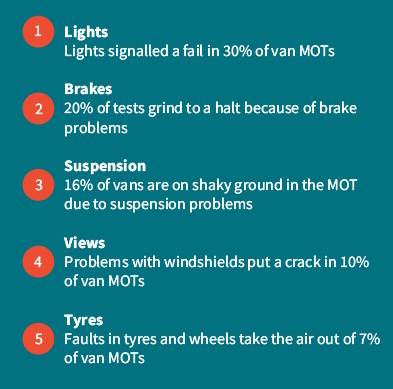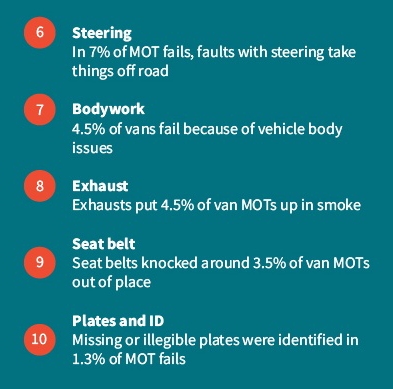 Your van is vital to your business, so it pays to take care of it, and making sure these top ten car parts are in working order is a great place to start.
To keep your van in tip-top condition, you could carry out a mock test, which should give you an idea of how to evaluate your own van ahead of the real MOT. And if you really want to test your knowledge, why not step inside our online garage and see how much you really know in AXA's interactive MOT test.
Having the right cover will also help keep you on the road – so protect your van and keep your business running with commercial van insurance from AXA.
1Driver and Vehicle Standards Agency MOT testing data for Great Britain
*Based on class 7 light commercial good vehicles