What are the different types of garden work and their duties?
Believe it or not, there's a pretty varied set of tasks that would be involved with working in a garden. From basic maintenance to hard landscaping, here's a few of the different roles and services you might provide: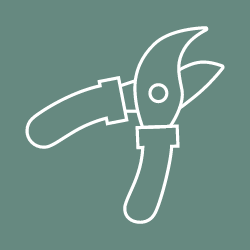 Garden maintenance
Pruning shrubs and trees
Mowing
Strimming
Weeding
Leaf collection
Lawn treatments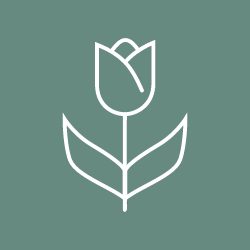 Soft landscaping
Planting hedges, trees and flowers
Laying turf & establishing lawn borders
Landscaping around small water features
Mulch and soil management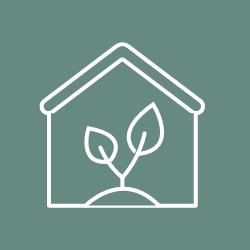 Hard landscaping
Building walls, fences, decks and patios
Digging ponds and other large water features
Paving paths or driveways
Develop drainage and irrigation systems
Set up structures such as gazebos, greenhouses, etc
Startup costs and equipment for starting a gardening business
Which tools are an absolute necessity will depend on which services you're offering, but startups.co.uk estimates you'll need between £7,000 and £10,000 to start a gardening business.
If you're worried about start-up capital, consider if there are any tools or larger equipment pieces that you can rent instead of own. That way you won't need to worry about storage or upkeep of these items and you'll only pay for the equipment when it's absolutely necessary.
If you use a certain piece of equipment frequently enough, then you'll know it's a good investment when you go to buy your own.
Here's a list of a few tools you might want to consider when starting a gardening business: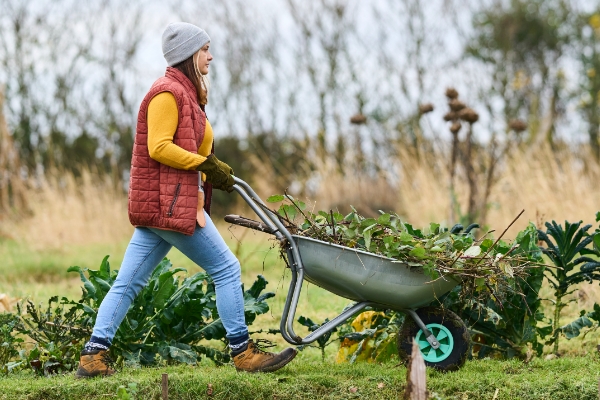 Large equipment
Strimmer
Lawn mower
Leaf blower
Rotavator
Wheelbarrow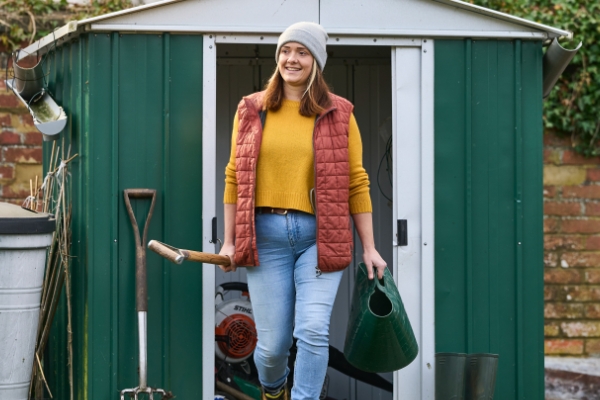 Small equipment
Hand trowel
Rake
Garden fork
Watering can
Shears
Spade
Secateurs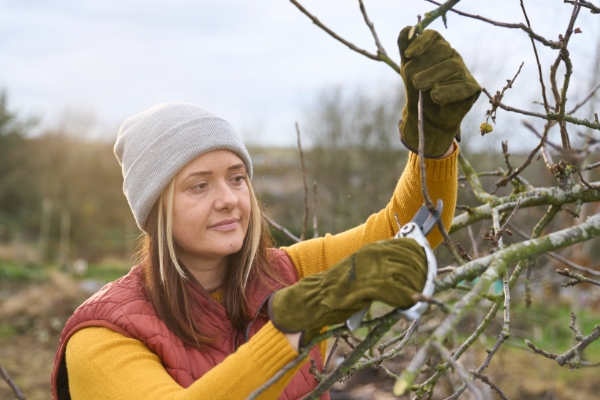 Protective Equipment
Gloves
Goggles
Ear protectors
Hard wearing/weatherproof work clothes
Steel toe boots
High vis jackets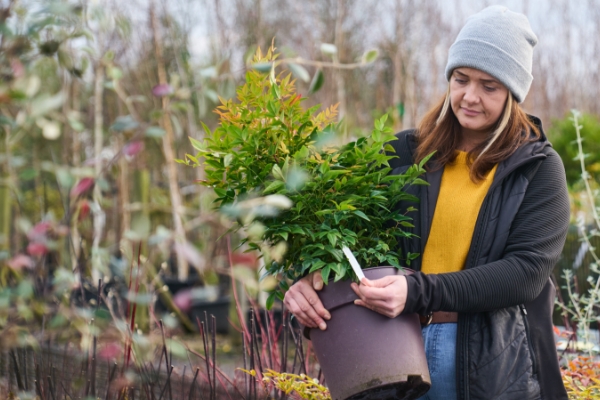 Products
Compost
Plants
Fertiliser
Pesticides
Other lawncare products
What skills do you need to become a gardener?

Physical fitness: In this role you may be doing a lot of lifting, bending and moving around uneven surfaces so a certain level of physical fitness is needed. Manual dexterity would be particularly important as you'll be working with delicate flowers and plants.
People skills: First and foremost, having customer service skills will help you when dealing with customers. Clients can be quite demanding so having the ability to tactfully manage their expectations will be an incredibly useful skill. If your business grows and you begin to hire additional people to work with you, then the ability to work as part of a team and work well with others will be a crucial people skill as well.
Machine handling and repair: Some machinery, such as a chainsaw, might require certification to use it but many other tools of the trade won't require any training. However, you should still have a solid understanding of how to care for your tools and repair them. Proper maintenance will reduce the need for replacing tools and can help keep costs down.
Creativity and vision: When doing or landscaping work in particular, creativity can be a distinct bonus as clients will rely on your expertise to help them plan out the look of their garden. Even in simple garden maintenance, the attention to detail that comes with creativity and vision will be important as that may help you identify issues with plants and flowers and head them off early.
Organisational skills: If you're starting your own gardening business, you'll need organisational skills to help you stay on top of your schedule with clients and in taking stock of any products you need to make sure your supply doesn't run down. If you'll be renting larger equipment from somewhere else, you'll need to coordinate ahead of time to make sure everything you need is available on the day you need it. While gardening may attract those with a green thumb, you'll definitely need some administrative skills too!
TOP TIP: IT'S OKAY IF YOU DON'T HAVE EVERY SKILL ON THIS LIST RIGHT AWAY
Bryony's take: "Setting up the business wasn't something that had ever come into my head before. So, the obvious stuff like managing my diary, sorting out the equipment that I'd need, that was ok. But things like getting business insurance to protect myself and my customers, or managing the money side of things, doing my taxes, that was all a challenge."
What qualifications or experience can help with becoming a gardener?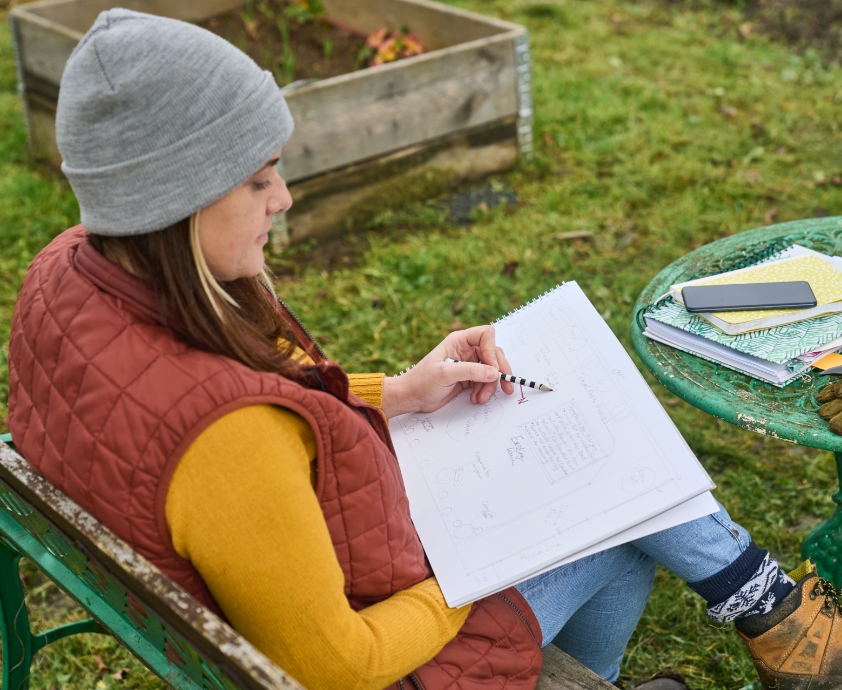 While you may require certificates to use certain tools or garden chemicals, you typically don't need a full degree or course in order to become a gardener. However, having some qualifications can certainly give you a better CV and help clients feel more comfortable hiring you, so it may be worthwhile to participate in some training.
College courses: All across the UK there are colleges that offer a variety of courses connected to the gardening industry. You could look at getting certificates or qualifications in skills such as landscape construction, floristry, horticulture, garden planning, construction and planting, garden design and more.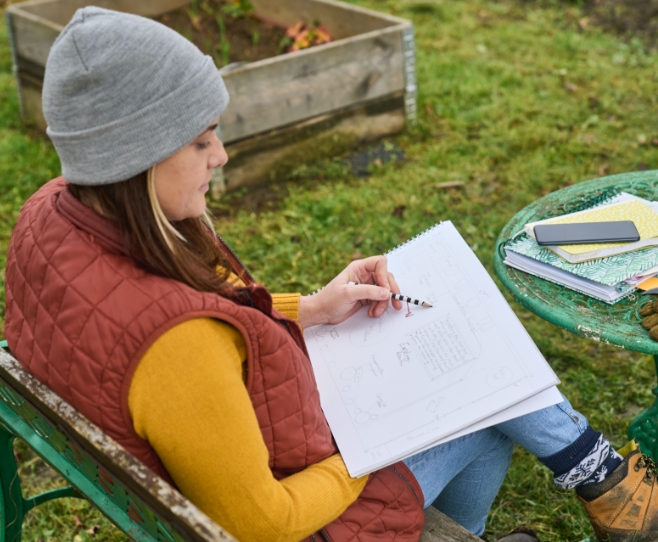 Royal Horticultural Society qualifications: The RHS offers a variety of certificates, qualifications and diplomas at three different levels. Through their offerings you could learn about garden planning, establishment and maintenance, about practical horticulture, about plant growth, propagation and development, and so much more.
Apprenticeships: If you'd prefer a more hands-on approach to learning, an apprenticeship can be an incredibly practical way to learn the skills of gardening while you work. Kew Gardens, The Royal Parks and the National Trust are just a few places where you could look for gardening apprenticeships.
Volunteering: If you're struggling to get onto an apprentice scheme, consider volunteering first to build up your CV and experience a bit more. Reach out to local gardens or farms in your area and find out what opportunities there might be to learn some new skills there.
TOP TIP: A QUALIFICATION CAN HELP YOUR CONFIDENCE AS WELL
Bryony's take: "I know that my imposter syndrome can get quite loud…So, I'm doing an RHS qualification to help convince myself and give myself more confidence in my ability and that I do know what I'm talking about. So, I'd say go for it, but be prepared to learn stuff. Because you'll never know everything."
What laws and regulations are there to consider?
The laws and regulations that you're subject to may depend on what services you offer. When researching the different type of services you want to provide to clients, be sure to understand any legal requirement you may have to get licences or training. While this list is not exhaustive, here's a few requirements to consider that may come up when starting a gardening or landscaping business: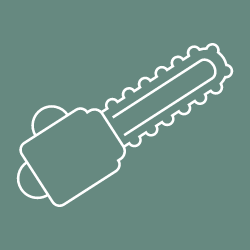 Chainsaw certification
By law, if you are operating a chainsaw, you must have received adequate training and must be wearing chainsaw protective clothing. When it comes to tree work with chain saws, you will need to have obtained a relevant certificate of competence or national competence award. Find out more about the requirements for using chainsaws on the Health and Safety Executive website.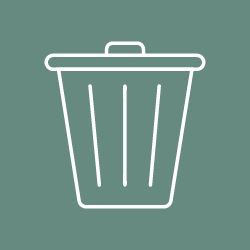 Waste carrier licence
If you plan to remove garden waste for your clients, then you will need to be registered as a waste carrier. While getting this registration will cost you about £150, not being properly licenced could result in very high fines if you are caught. To understand more about becoming a waste carrier, check out the UK Government Website.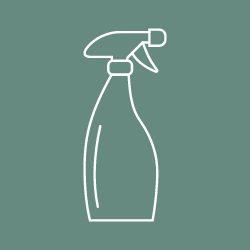 Use of pesticides training
According to the Health and Safety Executive website: "Everyone who uses pesticides professionally must be trained, but in some situations the law states that users must have an appropriate certificate of competence. The type of certificate needed will depend on the product you are using and your individual circumstances." You can find out more about the training requirements by reading more here.
How much should I charge clients?
There are quite a few different ways to price your services included fixed pricing, hourly rates, and creating individual quotes. The great thing is that you don't need to choose just one of these pricing models. You could choose to offer a fixed price for simple and routine services such as lawn mowing while asking an hourly rate for more manually involved garden maintenance jobs.
Your hourly rate can also have two tiers: a lower one for manual tools and a higher one for petrol tools that helps cover the cost of fuel. If there's a major project or it's for commercial grounds, you'd likely need to put together a quote as these types of clients will shop around looking for the best price and explore several different quotes before deciding upon one.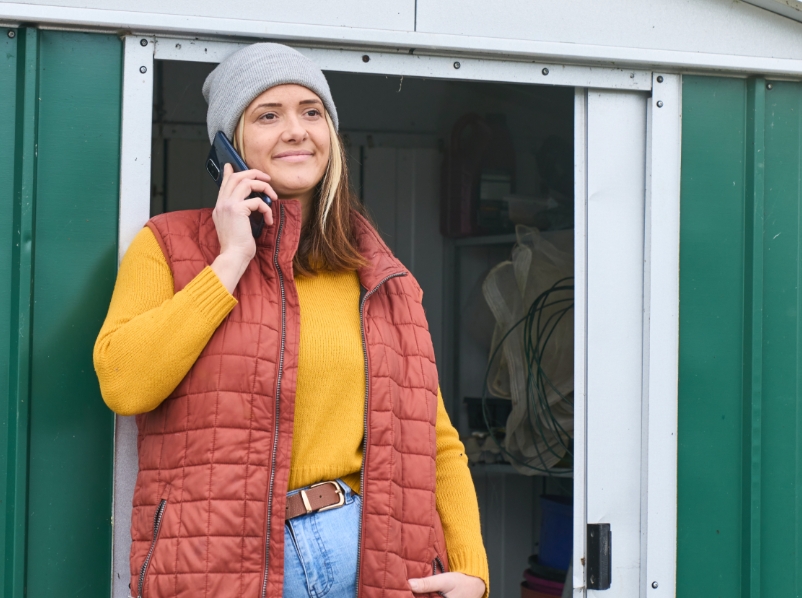 Consider price increases if:
The level of physical danger increases
Petrol tools are used and fuel needs to be covered
Finite resources such as weed killer and pesticides are used
Services that require additional licences are used (such as removal services)
Try to be transparent about your pricing scheme and criteria – if you're clear about why some work costs more than others, clients will be more understanding about the price difference.
How much could I earn as a gardener?
Obviously, this will vary based on how much you're charging, how busy your schedule is, the going rate for gardening in your area, the variety of services you offer and much more. For reference, the average income for gardeners is £22,159 but roles with more responsibility such as a garden manager can report salaries closer to £30,000 and some gardeners at the top employers for garden professionals report earnings of over £40,000.
When you're just starting out, the likelihood is that you'll be closer to £20,000 in earnings per year, but it seems that there's definitely potential for that salary to increase as you gain more experience and move up the ladder in terms of skills and services provided.
How to get your first client and market your gardening business
First it's important to think about the type of clients you would like to have as your marketing activities might vary a little bit depending on whether you'd like to look for primarily commercial clients, primarily private clients or a mix of the two.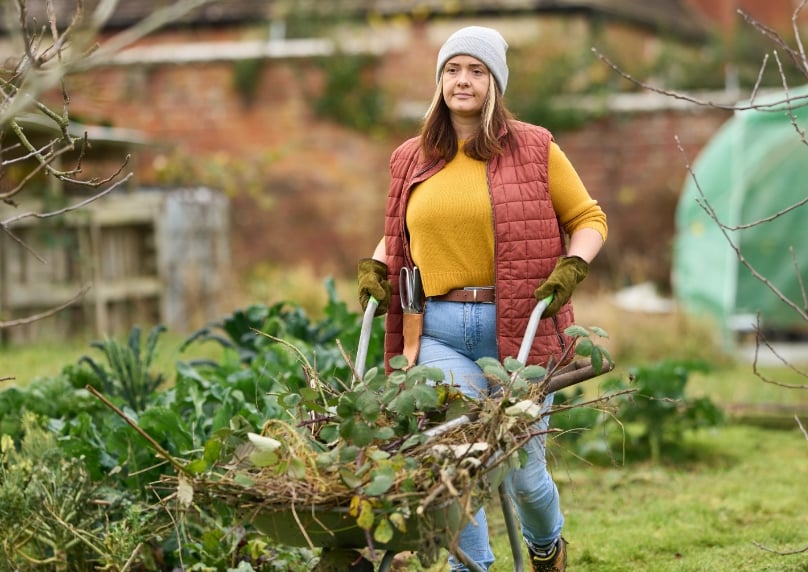 Commercial client examples:
Estate and letting agents
Housing and residents' associations
Property management companies
Care homes
Commercial grounds
Schools, college, universities
Local private gardens and grounds
Owners/managers of holiday lets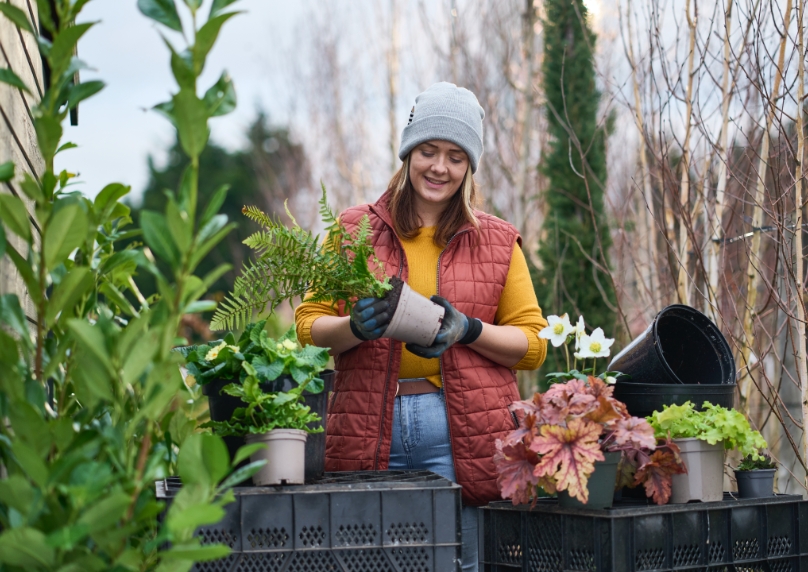 Private client examples:
Large private gardens and grounds
Small domestic gardens
Pensioners
Professionals
Busy families
Private roads
Landlords/tenants
Reaching commercial clients:
Once you've decided who exactly you're targeting you'll know how best to reach them. If you're hoping to work with commercial clients, then attending gardening events and having a stall at local and trade events may help. You could also sign up to be a member of different trade bodies that allow you to publish a profile on their websites – consider the British Association of Landscape Industries or The Association of Professional Landscapers.
Reaching private clients:
If you're looking at private clients, you can take a much more localised approach as you'll probably have a smaller travelling radius. Consider posting flyers through letter boxes door to door or hanging your flyers in local businesses such as cafes, garden centres and more. You could see if your target areas are active on apps such as Nextdoor which help people in specific neighbourhoods connect – you might find similar localised groups on Facebook as well. Once you have a few customers, find out if you can leave signage promoting your businesses at their home.
General good practice:
Of course, a social media presence and having a website will help make your business feel more trustworthy and professional no matter what type of client your after, as will branded vehicles and staff uniforms with your logo on them. You'll want to join any local print or online directories as well as building a Google my Business profile.
TOP TIP: BUILD CONNECTIONS WITH OTHERS IN THE INDUSTRY
Bryony's take: "I've probably got about a third of my work after being referred by another gardener or landscaper. Maybe a hard landscaper has gone in and put a new patio down and a new lawn, and it looks amazing, but it needs someone like me to come in to turn it into a nice garden, so they refer the work to me. And it works both ways. If I go into gardens and they ask me to do things that are out of my remit I can refer them back to a hard landscaper. So, it works symbiotically which is really nice."
Read more about Bryony in our full interview here
Making sure you're insured
Imagine you're mowing someone's lawn and a stone is flung from your mower into their window. Without insurance, you'll be spending far more than you earned that day to replace their window. Now imagine that despite all your training, there's an incident with the strimmers or lawnmowers and a client or employee is injured. Insurance can help both you and your customers feel secure that if something happens on the job you are both covered.
Ready to become a gardener?
Starting your own business is something worth protecting. Get started today with AXA's business insurance for gardeners and landscapers.