What is a life coach?
A life coach can help people work through the challenges they're facing, set and achieve new goals, improve their outlook and strengthen relationships. This work can be done via groups or with individual clients, both online and in person – offering loads of flexibility for you to work with.
It's important to understand, though, that life coaching is not the same as counselling or therapy and at times you may need to refer clients to a more appropriate channel for their needs. A life coach is not there to work through things like trauma or mental health issues, but instead helps with personal growth and self-improvement.
Who can become a life coach?
As life coaching is still considered to be a relatively new field, there isn't a lot of regulation on the life coaching industry. Just now, there's no set qualifications needed to be a life coach and no restrictions on who can call themselves one – that doesn't mean you should go into it with no training though.
As the profession gets more saturated and loads of life-coaching businesses pop up, having qualifications can help you stand out from the crowd.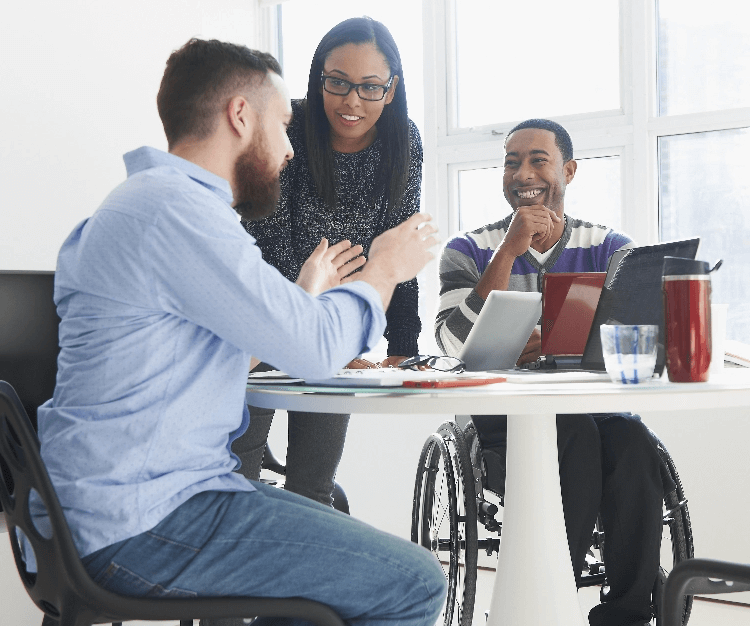 Some skills and knowledge that will help you are:
Being an active listener
Strong communication skills
No judgement
Goal setting and formulation tactics
Organisational skills for managing appointments
Questioning techniques
Confident public speaker
Knowledge of psychology
Patience in stressful or tense situations
What types of life coaches are there?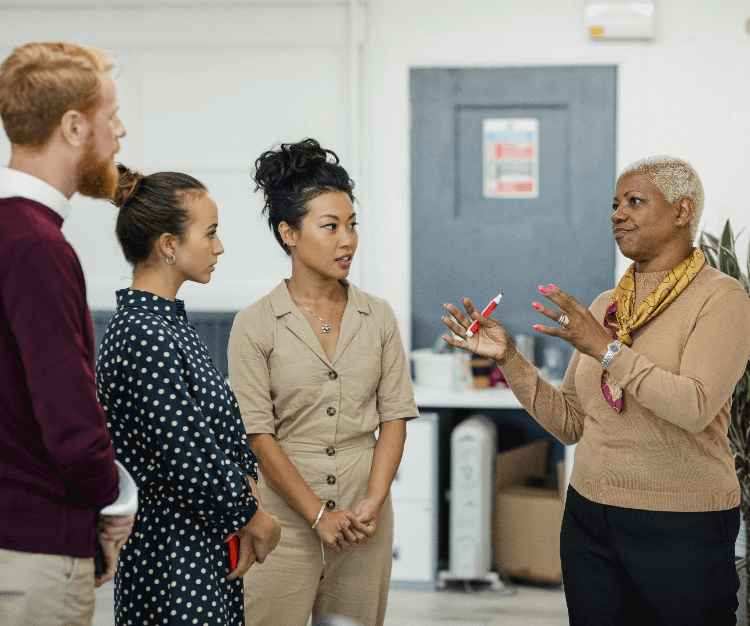 Life coaching businesses can be set up a number of ways – from a part-time side hustle while working another job to having it as your full-time profession as a sole trader all the way to having your own practice and employing other coaches.
No matter which business format you choose, you can also choose to specialise your life coaching business by focusing on a specific area of growth such as careers, relationships, self-improvement or another topic.
Your sessions can be virtual, at an office space you own or at a client's space. Each of these options has their own costs, benefits and drawbacks that you can evaluate when setting up your business. You should also decide if you want to have private sessions, group sessions, or working with an organization.
There's a lot of variation when it comes to a life coaching business, which really allows you to tailor things to your interests and skillset.
How much do life coaches get paid?
Depending on your business set up and the type of clientele you work with, earnings can vary greatly but often life coaches will make between £60 to £120 per hour with the average annual salary in 2022 being around £28,000. However, as you move up in the industry and gain more experience, it's not unheard of to make as much as £120,000 in a year – though that'll require a lot of graft and years of experience to achieve.
Step-by-step guide
While starting a life coaching business is certainly more work than a short checklist, the guide below will help you get a feel for the different stages of becoming a life coach:
Find your niche

In a crowded field, having a niche or an area of specialisation can help you stand out and may enable you to charge more for those services. Consider what areas you have valuable expertise and personal experience in that you can share with others. Or if all of your family and friends come to you for advice on a specific topic, maybe that's one you can focus on.

Consider certification

Competition in this market is high, so having a solid set of credentials behind you will help clients know that they can trust you. The International Coaching Federation said that 77% of coaches agreed that clients expect them to be certified or credentialed.

Think about how you want to work with clients

Whether you decided to officially go for a qualification or not, you'll need to have some knowledge of the life coaching strategies you want to use. There are a variety of different coaching models that can help your clients and figuring out which you'd like to guide your practice can help differentiate your business from others.

Think about pricing services

If you decide to offer both in-person and online sessions, will these be priced differently? You could choose different pricing for different packages as well – hourly, monthly or by blocks of sessions. Pricing correctly will determine if your business makes enough to succeed or not, so be sure to do your research.

Create a business plan

A business plan will help you set out your strategy and objectives, then break them down into concrete tasks and clear goals. Part of this should be understanding what to expect as income, how many hours you'll need to clock to make that income and how you'll attract enough clients to achieve this.

Register your business

In the UK this will mean getting registered with the Companies House. At this point you'll want to have a name and know where your business will be operating from.

Make sure you're insured

You're running a serious business. It's important to protect it. In the life coaching field, you'll want to consider cover such as professional indemnity no matter where you run your business from. Depending on whether your business is primarily online or in person, you may want to consider business equipment insurance to cover any laptops or computers which are used for video consultations. And if you've got your own premises, public liability insurance is another type of cover to consider.

Build your brand

Get your name out there. Build up social media platforms dedicated to your work (it takes some time to build an audience so don't be discouraged if it isn't an overnight success), get in local business listings and on google my business, and look for any events you might be able to speak at to build your personal profile.

Network

Talk about your business to anyone who will listen. Word of mouth is one of the main ways that people will find you, so letting everyone know about your new venture will help. Also try going to any relevant industry events to meet people or even consider renting a stall at them to promote your business.
How much does it cost to become a life coach?
The costs will vary depending on the structure of your business. If you're hosting client sessions in your own office space, obviously there will be rental and furniture costs. If you're travelling to client homes, you'll need to consider petrol costs and car maintenance costs. If your business is run all-digitally, you'll need to make sure you have a good quality computer and internet speed.
Regardless of your set-up, here are a few more costs you can anticipate when starting a life coaching business:
Business registration costs
Website design, hosting, and security
Ongoing training or certification
Membership to professional bodies and networks
Remember that many of these costs will count as allowable expenses, so you may be able to claim taxes back for them.
Do I need a degree?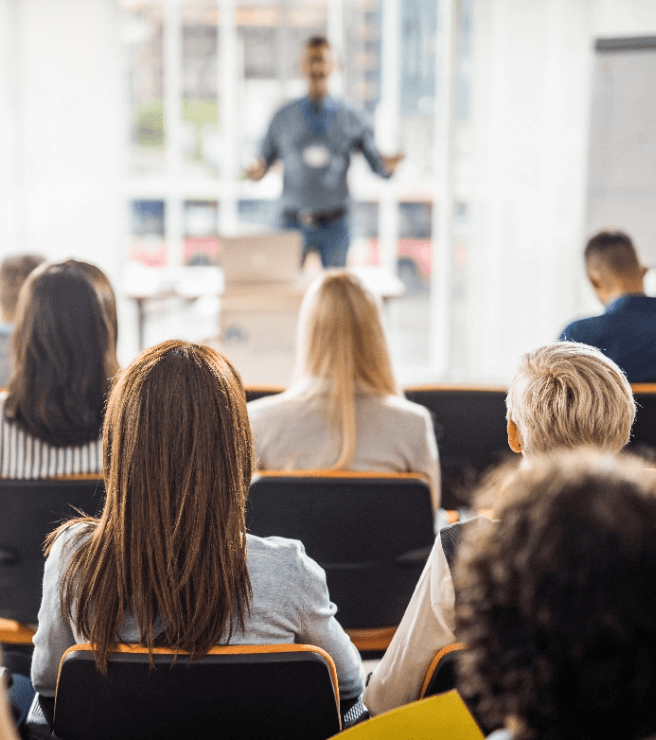 The short answer is no, you don't need one. But you may really want to consider getting some form of qualification. While these can increase your start up costs, it may also increase your profits in the long-term as you'll seem like a more authoritative voice in your field.
According to The International Coaching Federation, 83% of coaching clients reported that it was important for coaches to hold a credential and people are more likely to recommend a coach who holds a credential than a coach who does not.
Obviously as an organisation that provides training, they have a vested interest in these statistics, however additional training and qualification does have benefits across many fields.
Certifications can run in the range of £1,000 to £6000, but if you're planning to run your business mostly online initially, that training may be one of your only major starting costs.
Where can I train to be a life coach?
If you do decide to undergo additional training, there's a few places that you can look: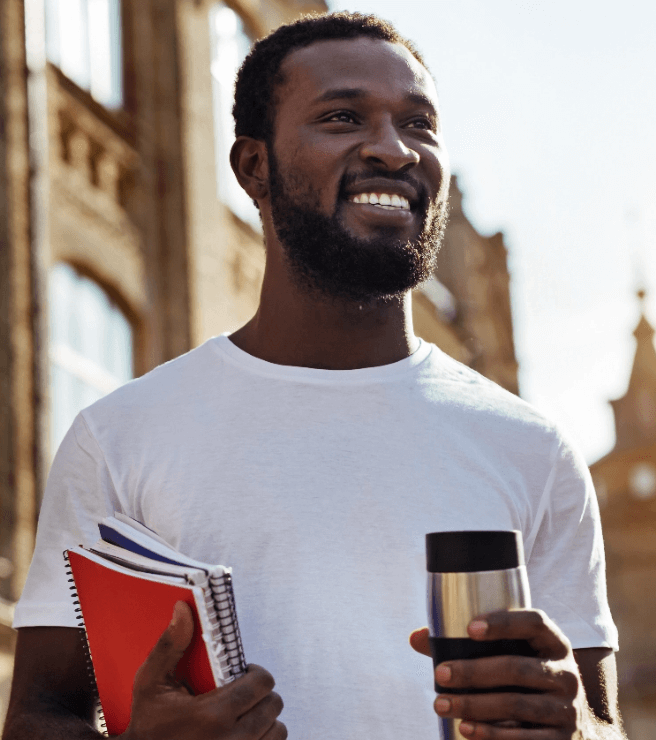 University
You can look for any courses that are focused on performance management, though often this is in a sport context, or any sort of coaching and mentoring courses that come under the education or psychology departments.
College
If you don't have the time or money to commit to a post-graduate degree, a college course can also help you get ahead.
Apprenticeship
Look to see if there are any modern apprenticeship opportunities in the life coaching field near you. This would allow you to gain valuable real-life experience while still having a mix of formal study.
Certification
A variety of professional organisations provide certifications that could help you in the life coaching field. Try the Chartered Institute of Professional Development or International Federation of Coaching to see what training they have on offer.
Ready to start a life coaching business?
Starting your own business is something worth protecting. Get started today with AXA's business insurance for life coaches.
All links are checked and valid at time of publishing, 31 October 2022.