24 OCT 2023
15 MIN READ
The State of Startup:
Looking at trends from the 2023 AXA Startup Angel winners
Okay, maybe it's ambitious to call it a "trend" given we only have six winners but there were some common threads between all of our Startup Angel award winners that we wanted to dive a little deeper in to. Let's take a look at the 2023 businesses that wowed our judging team:
Winners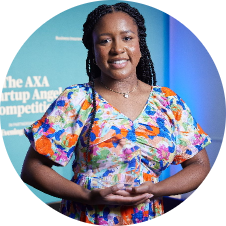 Olivia Hylton
Founder, Sistren
Sistren is a community-building app that creates more equitable outcomes for black women by fostering connections, promoting knowledge exchange, and providing a supportive network.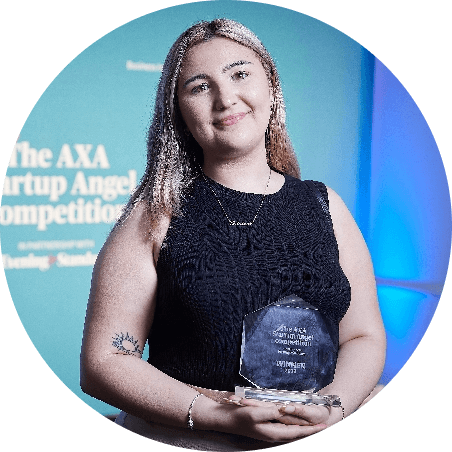 Hanan Tantush
Founder, Intotum
Inotum is a clothing brand that provides stylish yet functional fashion for those living with a physical disability. They work alongside the disabled community and aim to offer an abundance of practical fashion choices.
Runners up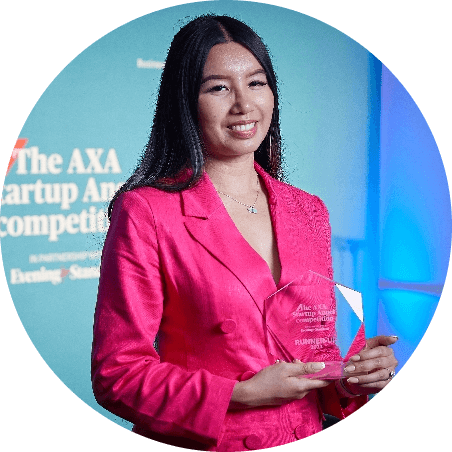 Aira Gucilatar
Founder, Blute
Blute is a web app that aims to address inadequate support for healthcare students during clinical placements. It aims to alleviate the UK's healthcare workforce crisis, thereby improving patient care via a platform for healthcare educators to track student progress and improve learning.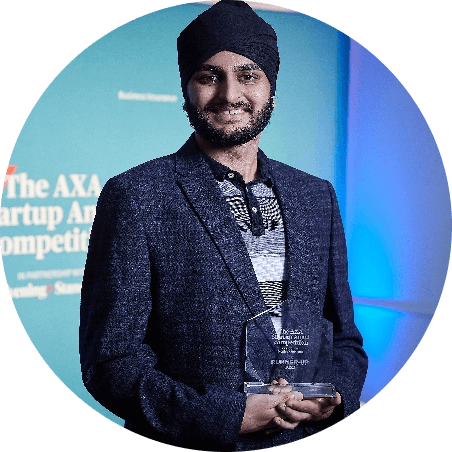 Paramveer Bhachu & Joanna Power
Founders, Lylo Products
Lylo Products has created a device that collects shower water in a mat, then filters the water and reuses it in a small portable washing machine.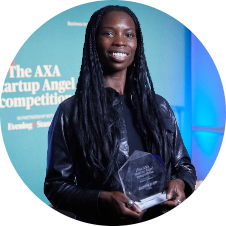 Fali Omodudu
Founder, In the Air
In the Air has developed a recyclable pollution-absorbing ceramic material – that can be used as plant pots, outdoor planters, or tiles – which filters the air around it to help reduce air toxicity.
People's Choice Award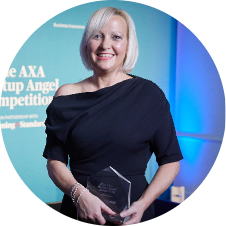 Caroline Hill
Founder, Donna Forte
Donna Forte which means 'strong women' in Italian – is a clothing brand which provides creative, comfortable, adaptive, high-quality post-surgery underwear for breast cancer patients.
While each business is in a different part of its journey, there's some commonalities between them that other startup founders could learn from. We'll explore a few of the emerging themes we found from the top startup businesses of 2023.
Starting your business
According to our 2023 Startup Report, the average small business takes 2.76 years to get off the ground - from the moment the idea springs to mind to launch day. Though 24% will take the plunge in under a year from their lightbulb moment, 51% wish they had struck while the iron was hot and launched their business sooner than they did.
If you've got an idea and want to make it a reality – don't wait. Learn more about the 2023 Startup Angel winners and sign up for notifications on when the next Startup Angel competition launches here: www.axa.co.uk/startup-angel.
Work hard, insure easy
Running a business is hard work. That's why we're doing all we can to make your insurance a bit easier. From helping you tailor your policy to your unique business needs, to taking the guesswork out of finding business insurance, find out what we're doing to help small businesses.
All links are checked and valid at time of publishing, 24 October 2023.