With such a wide range of child car seats available, finding the right fit can be a challenge. Narrow down your choices with this helpful guide.
There are lots of factors to consider when it comes to choosing the right car seat for your little ones, from basic legal and safety requirements to compatibility with your vehicle and extra comfort features.
This guide explains how child car seats are categorised, as well as the various features to look out for, so that you can make a confident, informed decision.
New legislation for backless booster seats
Existing child car seats aren't affected, so you can carry on using those. The changes will mainly affect the type of car seat that should be used with young children, and the rules apply to any backless booster seat or booster cushion bought from a manufacturer after 1st March.
Essentially, manufacturers of child car seats won't be able to produce backless booster seats or booster cushions that are intended for use with children under 125cm or who weigh less than 22kg.
For more information about these specific rules, visit the UK Government website.
Legal requirements
In the UK, all children below the age of 12 or 135cm in height (whichever comes first) are required to travel using an appropriate child car seat. Only EU-approved child car seats can be used, and these will always have a label showing a capital 'E' in a circle.
When shopping for seats, you'll find that you can browse options based on either your child's height or weight. Height-based car seats are known as 'I-Size' seats, and these must be rear-facing until your child is over 15 months old – they can then be moved up to a forward-facing seat.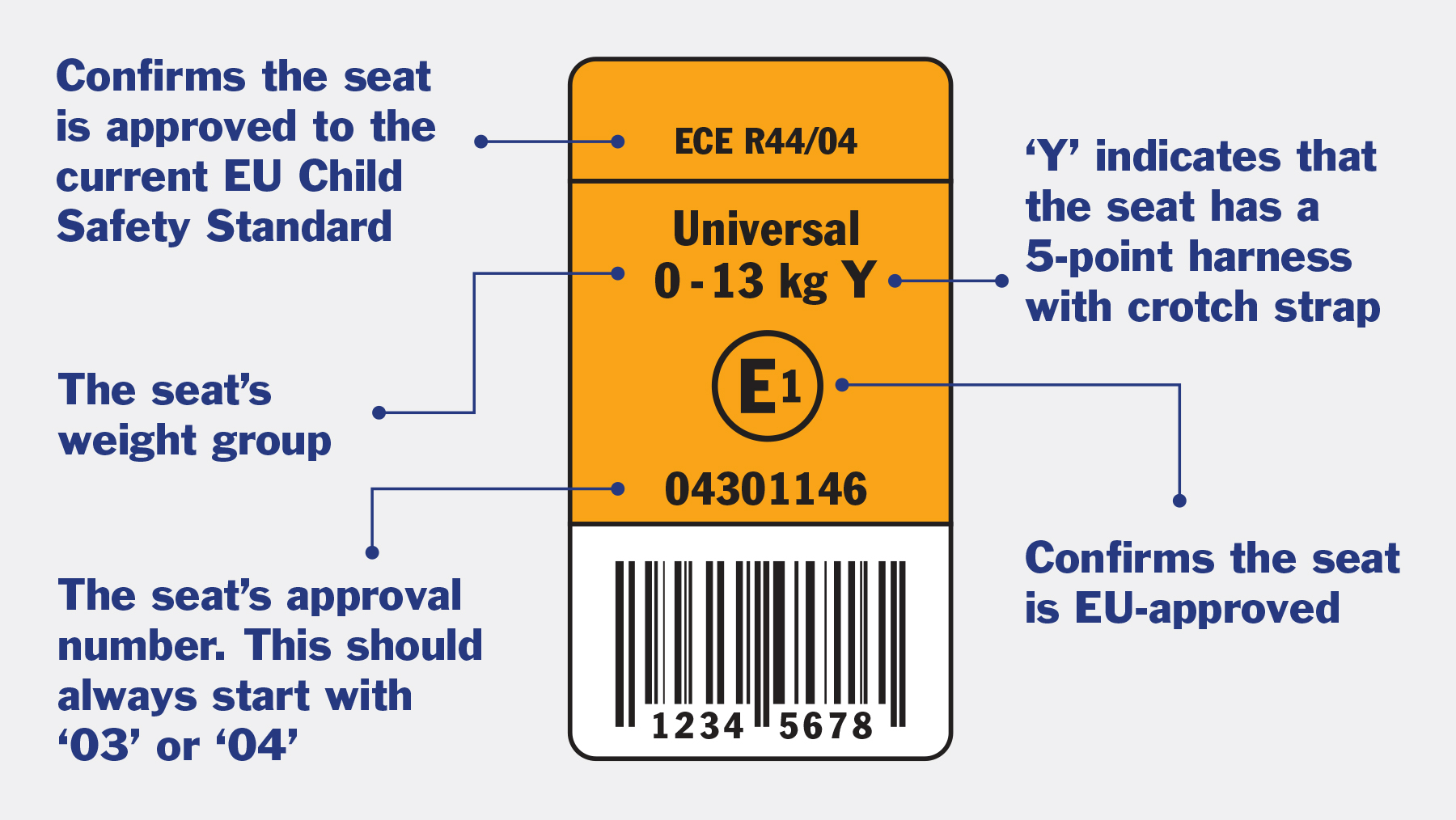 These rules were introduced in 2015, but not all cars are suitable for i-Size seats. Always remember to never put a rear facing child car seat in the front passenger seat of a car.
Car seat weight groups
As i-Size seats aren't able to be used in every car, you also have the option to choose weight-based seats that conform to the R44 European safety standard.
Weight-based child car seats are divided into categories according to United Nations' safety regulations. There are five main weight groups, covering children from birth up until they reach 36kg.
Group 0

: 0-10kg (Lie-flat or 'lateral' baby carrier, rear-facing baby carrier, or rear-facing baby seat using a harness)

Group 0+

: 0-13kg (Rear-facing baby carrier or rear-facing baby seat using a harness)

Group 1

: 9-18kg (Rear- or forward-facing baby seat using a harness or safety shield)

Group 2

: 15-25kg (Rear- or forward-facing child car seat (high-backed booster seat or booster cushion) using a seat belt, harness or safety shield)

Group 3

: 22-36kg (Rear- or forward-facing child car seat (high-backed booster seat or booster cushion) using a seat belt, harness or safety shield)
As you can see above, some car seats cover two or more weight groups, which can save you the expense of buying a new one each time your little one grows. These usually have removable padding and can be adjusted over time.
Weight-based car seats must be rear-facing until your child weighs more than 9kg. Experts recommend that children travel in rear-facing seats for as long as possible in order to protect the infant's neck, spine and head.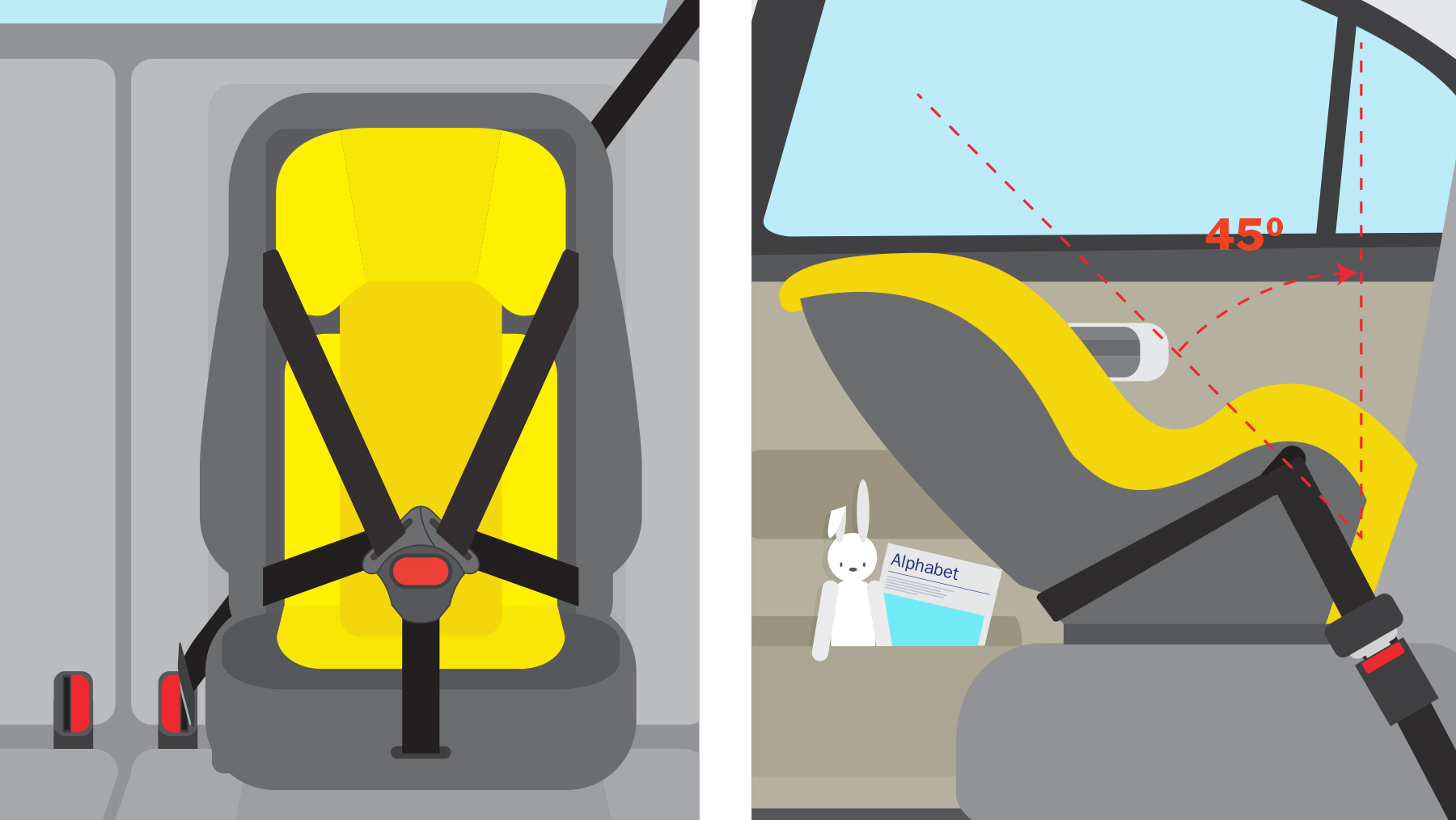 What car seat features to look out for
When browsing seats in Group 0 or Group 0+, look out for the following key features:
Five-point harness
45-degree recline angle to provide extra support for the baby's head and neck
Head support, padding, and a protective shell
Handle for added portability
ISOFIX or belted base
When looking at seats for toddlers in Group 1, you'll find that many features will be the same as those in Group 0, such as a five-point harness and secure base. You can also look for:
Adjustable head support
Removable seat cushions to accommodate the child's growth
Car seats in Groups 2 and 3 are essentially booster seats, raising the child up so that a standard three-point seatbelt can be used safely. For these types of seats, look for:
Adjustable headrests that you can move upwards as the child grows
Belt guides for correct positioning of the seatbelt
Finally, whichever type of seat you choose, make sure that it can be safely fitted into your vehicle. Thanks to the ISOFIX system (the standard for all new cars and child car seats) fitting a car seat isn't the complex challenge it once was.
Most cars made since 2002 have two or three ISOFIX fixing points – slots in the car's backrest that you can feed the connectors of your car seat into. However, if you have an older car, you'll need to opt for a car seat with a belted base: make sure you test the seat thoroughly to ensure it can be fitted securely into your car before you buy.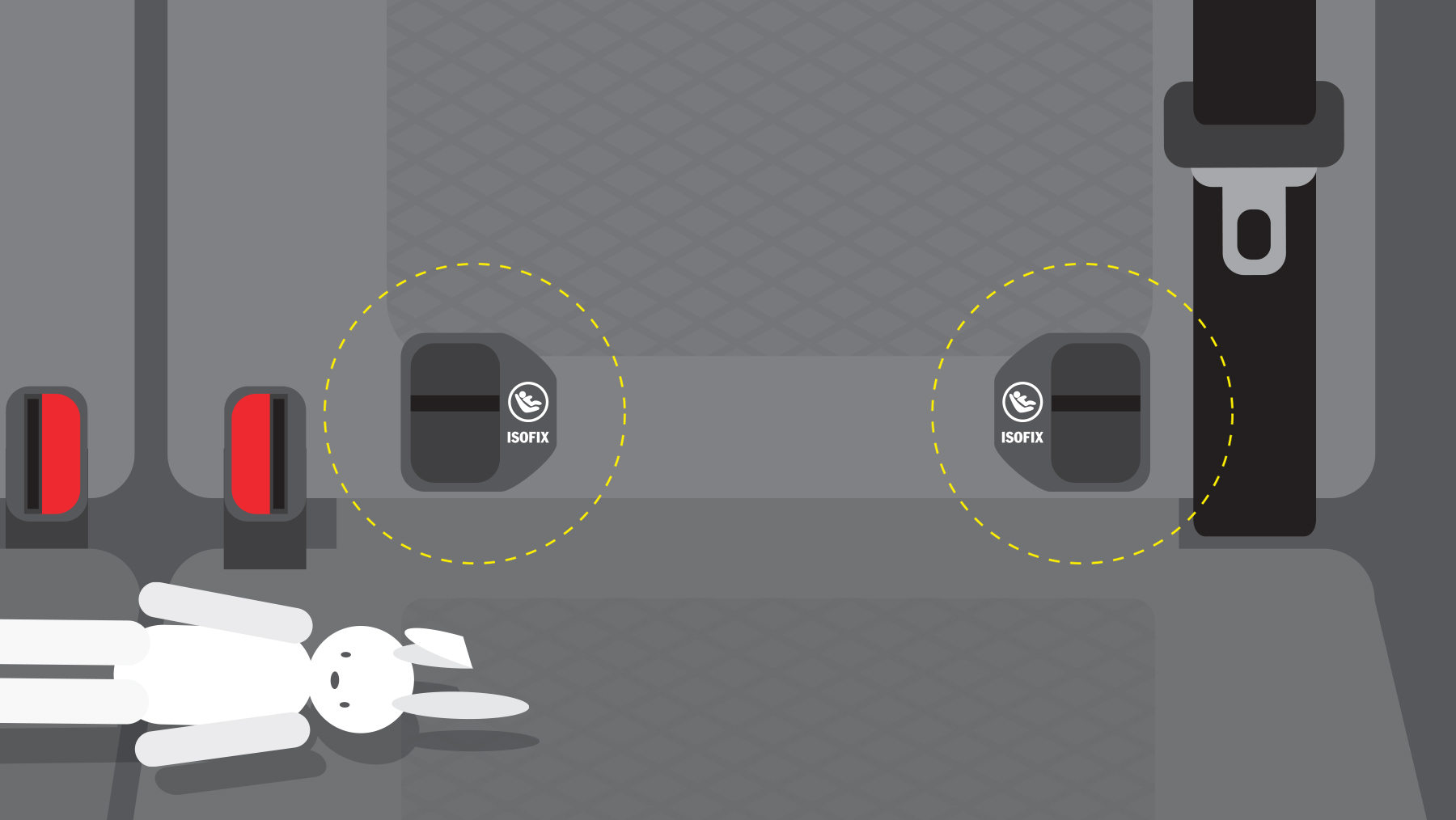 Tips for purchasing a car seat
Before you begin shopping for a new child car seat, be sure to know the height and weight of your child, checking both in centimetres and kilograms as well as feet and stones/pounds. This way you'll know which height and weight restrictions are the most relevant to you. Once you know this, you're good to go
Shop from a reputable retailer with trained staff; they'll advise you of your options so you can make the best choice according to your requirements
While you're at the store, it's a good idea to learn how to fit the seat; you can get one of the staff to show you how. The new seat will come with an instruction booklet, read this carefully so you fully understand how to fit the seat yourself and make sure you store the booklet in a safe place
Avoid buying a second hand car seat that you don't know the full history of, there could be defects that are not visible
If you're ever involved in a car accident and there's no visible damage to your child seat, you should still replace it. Did you know AXA comprehensive car insurance provides cover for child car seats up to the value of £300, in the event of a valid claim following an accident? Find out more about our car insurance cover and get a car insurance quote.